Italian Fashion Light Worker Author's New Mindfulness Book Tool
'Fashion.Business.Spirituality'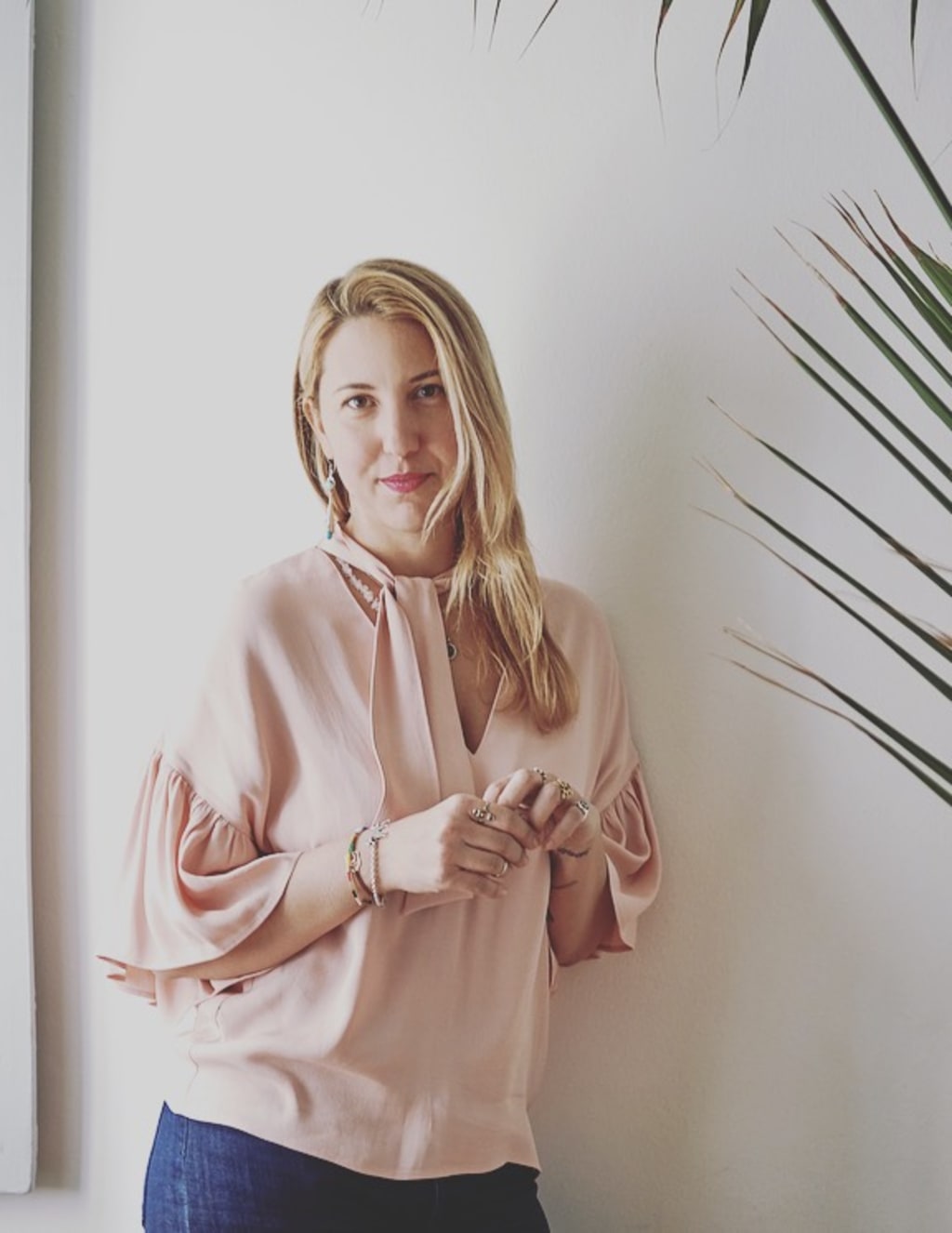 First-time author, Farah Liz Pallaro's book, Fashion.Business.Spirituality, has been featured in Vogue Arabia, Glamour Italy, and The Lifestyle Journal. While some may attribute this success to pure luck, the strength of the core message of this book is undeniable; People, before products and services.
The book title came to Farah 15 minutes before she sent her manuscript to her editor. "That morning, I meditated 20 minutes and right before the Skype call, I typed those words." Spirituality is essential for the Italian-born author, whose family share the same spiritual practices. "I often say that to me, spirituality means common sense. Of course, it is more than that, but at its core, spirituality means to go inward to start a self-discovery process, and as a result, live from love and not from fear."
With ethical fashion and healthier work environments already on the industry's agenda, Farah's book is a signpost for fashion industry lightworkers, a term she borrowed from spiritual and self- development industries. "It's a term I used in my book to define all those fashion professionals who, with their actions, contribute to creating positive and ethical environments." These lightworkers can change how they treat people with their time, value, and respect. But this book also has a mission to change perspective.
To assist with this mission, and to provide more tools, Farah has recently launched an online platform on her website. "We desire that our platform is to be a community/academy/magazine that supports fashion professionals to avoid burnout! Every month we will deliver content linked to a specific issue we all struggle with within the industry, and we will have the contribution of both professionals from the well-being industry, as well as the fashion industry." Light immediately illuminates anything and everything around us. If light is what lightworkers inwardly carry wherever they go, then this book has the potential to expose us to a very fashionable experience of light.
Sidenote on Mindfulness in the workplace :
Skeptic that I am, I've always resisted requests to attend mindfulness sessions. I would often picture mystics floating around the room, listening out for "the universe voices." My fictional thinking was rudely interrupted when my boss ordered one of those sessions and brought us all into one room. I didn't find mystics or disturbed disassociated individuals who wanted to run away from their problems. What I found was an atmosphere game-changer.
I found the session to be relaxing. My immediate thoughts of embracing individual stresses vanished. The room felt lighter and so did I. Mindfulness sessions teach us to be present, and to put the right things into perspective. Healthy habits are encouraged. Like with any habit, these can only be formed over time and with practice. Perhaps Farah's book reminds to embrace the moments around us in a more sensitive and human way.
In the fashion industry, where everything needs to be new, fresh, or never seen before, burnout is inevitable. It is a responsible thing to be a lightworker. You decide how you will light up your world and with which colours. Fashion industry lightworkers are needed to help shape a new way into making people look and feel beautiful. The industry fashions people, not just clothing. Designers are embracing the concept of meditation and mindfulness.
In 2018, Elle Canada wrote an insightful article on mindfulness and fashion. The article mentioned several designers who moved their studios outside the mecca fashion city of Paris, so that a more meaningful environment can be created. There is no doubt that healthier minds lead to healthier creativity.