How to setup T-Shirt or Apparels Online Store in 2020-21?
Must-Have Features in an Online T-Shirt/Apparels Selling Website/App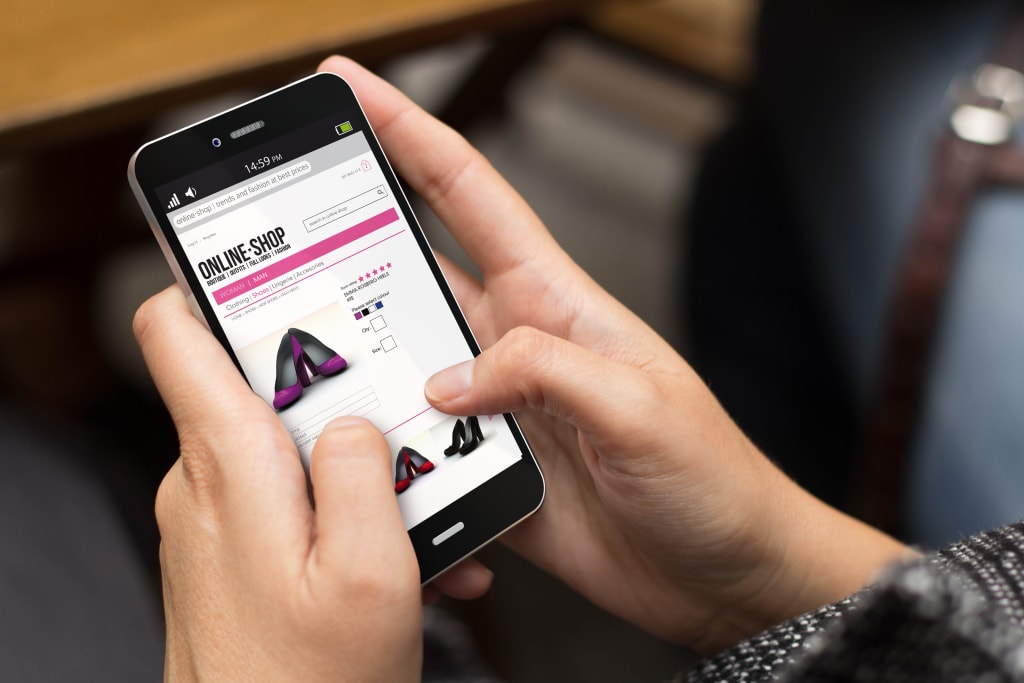 The global eCommerce market has been growing at an aggressive rate for the last few years. The way people discover and buy products across different categories has changed forever. The online fashion market is projected to grow to $872 billion by 2023, with apparels contributing to about 65% of the market. In the USA, one of the largest producers and sellers of fashion goods, eCommerce contributed to more than 38% of the total apparel sales in 2019.
Fashion and apparels are some of the most prolific categories online. It brings great margins, stable sales, and always has more space for innovation and new products. That is the reason why online retailers and fashion brands have embraced the eCommerce wave.
You can start your own online fashion ecommerce business and target online t-shirt or women's garments sales – two of the most lucrative and accessible markets. If you have the ambition to be a part of the fashion eCommerce growth story, you should explore Quick eSelling ecommerce platform to launch your online store.
Designed for Growth: Sell T-Shirt/Women's Garments Online with Quick eSelling:
Quick eSelling is one of the best turnkey eCommerce platforms in the world that can help you have a functional eCommerce website/app in a few minutes. It is loaded with features necessary to enhance the value of your fashion or apparel ecommerce store from the first minute of operations:
1. Easy Technology Management: Manage Website and App from One Dashboard.
Quick eSelling is designed to help you launch and scale your eCommerce business rapidly. When you start your online T-Shirt or Apparel business, you will soon see the need to have an app and a website. With Quick eSelling by your side, you can easily manage both the platforms using one dashboard. Get all the analytics and insights in one place, and plan with a comprehensive view.
2. Create App-Only Promotional Deals. In-App/Push Notifications.
App conversions can be a little challenging. Quick eSelling has native functions to help you overcome that issue. You can easily create app-only promotions to nudge the users to take action specifically on the app. You can also use the in-app or push notifications to communicate with the users rapidly.
3. Easily Create User Authorization for Effective Catalogue Access.
Fake users can be a major concern for eCommerce businesses. If you are planning to start a women's garment business, you will have to ensure only authorized users get access to your product catalog. Unregistered users add traffic load to your server and don't convert into sales. With Quick eSelling you can create an authorized registration process with the admin team's inclusion and allow product browsing only to the authorized users.
4. Convert More Users with Engaging Product Display.
For online buyers, touch and feel get replaced by detailed images. Quick eSelling gauged this insight long ago and has created unique features around it to help you convert more traffic on your website. When you start an apparel eCommerce store, you will see the need for more engaging product display features. Quick eSelling comes with a large product image display that supports multiple images as well as multiple variants' display on the basis of set, size, and color.
5. Credit Facility for Selected Customers.
Some of your larger B2B buyers might be in need of credit facilities. Most consumer-facing eCommerce platforms don't allow you to have such features readily available. Quick eSelling is engineered to help both B2B and B2C eCommerce platforms. That is what helps the platform give you features like criteria-based credit facility for selected customers.
6. Dynamic Shipping Charges based on Shopping Cart Value, Distance, or Weight.
Once you start converting more users, you would want the profitability maintained across the board. In the online T-Shirt business or Women garment business, logistics is the only place where margins can get disrupted. Quick eSelling takes that into account and gives dynamic shipping charges based on shopping cart value, distance, or weight of the package.
7. Product-Based Tax Configurations with MRP, WSP, and GST Information Displayed.
In the final stages of the conversion, you will see the need for robust and compliant tax modules. The Quick eSelling ecommerce platform has inbuilt functionalities that provide product-based tax calculations in real-time and help you display all the relevant information related to MRP (Maximum Retail Price), WSP (Wholesale Price), and GST (Goods & Services Tax).
8. Customer Group-Based Pricing and Display.
A few months after you start a t-shirt selling or apparel ecommerce business, you will notice that certain customer groups will need dynamic pricing and display based on their past purchases, demographics, or other rules set by your team. You don't have to reengineer the entire platform to incorporate this feature; Quick eSelling can help you set up group-based pricing and display easily with its integrated features.
9. Customized Registration Page.
Once you have the analytics insights and audience intelligence in place, you can also create a customized registration page to help buyers get through the registration process as quickly as possible.
For more information or to launch an online t-shirt selling ecommerce store without coding experience & capital investment, visit: https://www.quickeselling.com/