How to Dress to Accentuate Your Curves
Whether you have curves and want to compliment them, or you are slim and want to make yourself look curvier, some styling tips on how to dress in order to accentuate your curves will give your body that extra boost it needs!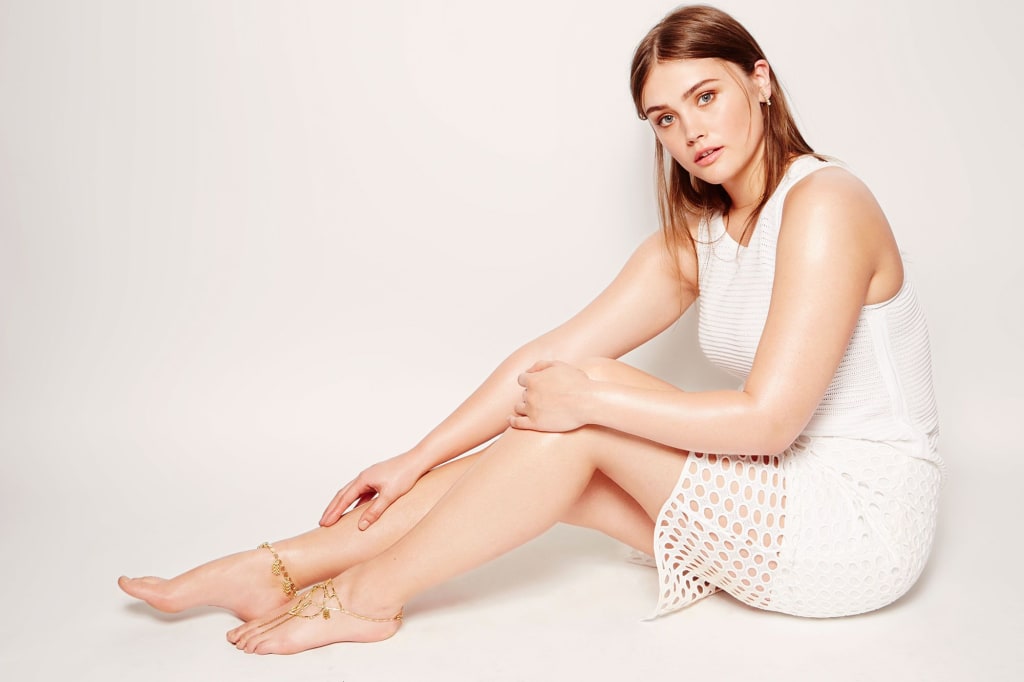 Having an hourglass shape is a blessing that many women wish they could have. Whether you have a curvy body or you're hoping to create the illusion of more curves, there are certain tricks which will draw attention to different parts of your body. With the right techniques and any of the stores every curvy girl will love, you can accentuate your curves in a number of ways that will make your body shape look instantly better.
Color blocking is a great technique if you want to show off your curves. By wearing clothing that have two separate and bold colors, your curves will stand out and your body shape will look more voluptuous. This is because the contrast in the colors draws attention to specific parts of your body. This is a great way to create curves that may not be as strong as you'd like. Find clothes in bold colors that hug your hips, such as pencil skirts, and the color blocking technique will accentuate your waist with hardly any effort.
Tailoring your clothes is one of the best ways to accentuate your curves. Sometimes, depending on your body type, it can be difficult to find clothes that fit well right off the rack, and if you aren't wearing clothing that fit you well, you need to get a tailor to adjust these clothes for your body shape. If you want to accentuate your waist and feel good on the streets, spending the money on a tailor is worth it. It's claimed to be one of the better fashion tips for plus-sized women, but it's a fashion tip that transcends every body type and gender, no question.
If you're a curvy person, your waist may be the smallest part of your body. If you want to accentuate your curves, wearing a belt is a great way to cinch in your waist and show your body shape more clearly. Many clothes will not hug into your waist as tightly as you may like them to, but if you add a belt on top of a loose-fitting top or dress, you can suddenly see your natural waist. Instantly, your curves will pop!
Wearing heels creates the illusion that you have long legs. Wearing heels also makes the muscles in your leg stand out in a flattering way, so that your legs look toned. When you wear heels, your body will look slimmer, and your curves will be heightened in a positive way. Pair your heels with any of the best skinny jeans for curvy women so that you get maximum accentuation around your legs and hips.
If you want to accentuate your curves on your upper body, specifically your chest area, try to find clothes with a lower neckline. These clothes will give you some cleavage and will show off your collarbone in a flattering way. While you don't want to wear any items that are inappropriate, showing just enough of your neckline is important if you want to let your curves speak for themselves. If you only wear high necklines that cover you up completely, you'll have a hard time making your curves look their best.
Wrap-style tops and dresses are an excellent way to accentuate your curves because they do all the work for you! Not only do these tops and dresses accentuate your waist, but they usually have a low neckline as well. This is one of the best fashion trends for curvy women, because wrap-style clothing hugs you in all the right places. You can't go wrong with these tops and dresses, and usually, they come in very breathable and comfortable fabrics.
If you want to accentuate your curves, it's essential that you stick to fitted clothes. There is no way to show off your curves under loose clothing. Loose clothing is not flattering unless you're trying to hide something. To accentuate your waist and curves, wear fitted clothes such as skinny jeans, high-waisted skirts, and wrap-style tops to make your natural body shape stand out.
Another great way to make your curves up top stand out is to try wearing off-the-shoulder tops. These tops will show off your collarbone without revealing too much cleavage like some low-cut tops can do. By showing your collarbone and your shoulders a little, you will emphasize your upper body's shape, as well as balance out the curves from your hips and waist. Off-the-shoulder tops are a popular fashion trend right now, so hop on this trend while it's still hot.
Vertical stripes and strategic patterning in your clothing can be a great way to accentuate your curves. Try pairing a vertically striped top that elongates your upper body with some slightly flared jeans that give you curves around the hips, but provide balance to your outfit. Don't try to stack patterns on top of each other. Sticking to small and subtle patterns, as opposed to bold ones, and matching them with slim fitting pieces can make for a great look.
Lastly, you always want to remember to have confidence. While your body shape and clothing may show your curves, how you stand, how you walk, and how you present yourself can also make a huge difference in how others perceive you. Wear that crop top or those tight jeans with confidence! Having confidence will make you look and feel better.
All these tips are great ways to accentuate your curves. Don't be afraid to show off the body shape you were born with. All bodies are beautiful and yours is worth highlighting.
Reader insights
Be the first to share your insights about this piece.
Add your insights