How These Influencers Launched Their Own Digital Agency
Amra, sister to Elma Beganovich had 2.2 million followers and knew exactly what it took for them to be social media influencers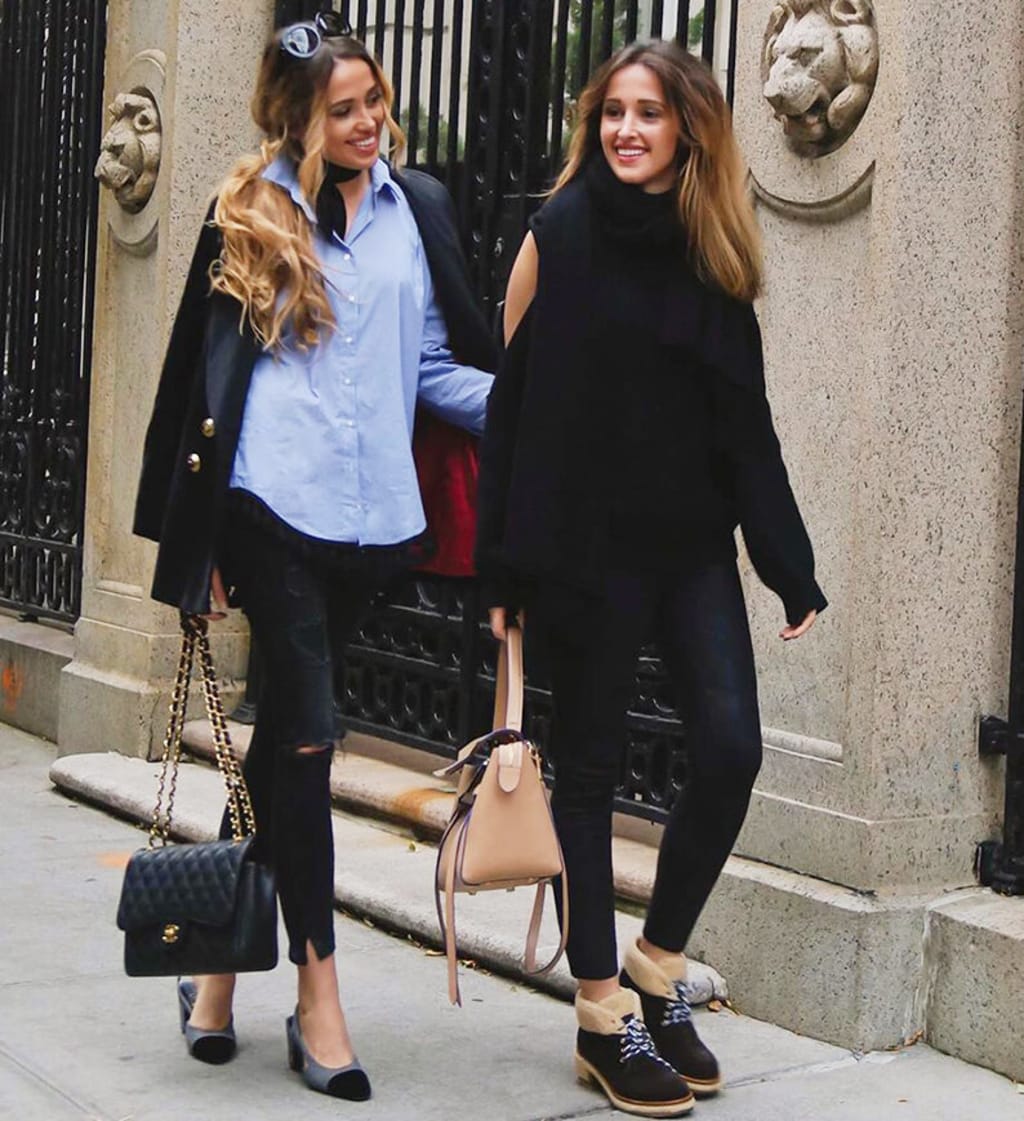 Amra, sister to Elma Beganovich had 2.2 million followers and knew exactly what it took for them to be social media influencers. They also knew what brands were looking for in their influencer campaigns. They gained this insider knowledge from the industry and launched A&E. They have worked with many major companies, including Netflix, Wells Fargo and Johnson & Johnson.
Continue reading to learn more about the shift from the influencer side to the brand side of business, and their tips for being an influencer.
Please tell us how A&E was started by you both. How did you start the business?
ELMA BEGANOVICH - Our nameake brand, A&E as a digital agency for marketing, was launched by chance. It was 2012, and influencer marketing wasn't even a common term. Amra, an economist, was at Georgetown Law studying the Securities and Financial Regulation LLM. We felt disconnected from mainstream media at the time. Most women can't afford to spend thousands of dollars on skin care or $100,000 on surgery so we decided to start a DIY blog. Amra spent the night learning HTML and CSS code, and finally put together our first blog.
In just three months, our blog had over 100,000 monthly visitors. Brands began to approach us shortly thereafter. It was Rodial, Deborah Lipmann, and Paris Hilton's manager, who managed her handbag line. They asked us to work together on an exchange basis. This was a business that could be run by companies willing to spend their labor and product costs to advertise through us. As our following grew, many small brands that had been advertising with us outgrew us. The repeated question was, "Can you replicate your success as a brand on Social Media?"
Amra and myself decided to try it. This was the birth of A&E, a digital agency. We expanded our services to product photography and started working with talent agencies to cast models for eCommerce shoots. We started with start-ups as the main focus of our business. Later, we expanded to assist corporations with digital marketing.
When was the first time you won a major victory with your company?
A&E's first major win was definitely coverage in prominent business media like Financial Times. One of their prominent technology reporters visited our Times Square office to interview us. Other milestones included coverage by the Wall Street Journal, and our first television appearance at the Bloomberg studios. Major wins for the company included coverage by em>The Wall Street Journal and going to Bloomberg studios to record our first TV appearance.
What have you done to prepare yourself for facilitating relationships between influencers and brands?
The influencer community is a great way to stay up-to-date on the latest campaign strategies. This can be done through our network of friends, or by being invited by marketing or communication teams to participate in campaigns.
This allows us to help brands understand their market better and to develop long-lasting relationships with them. It is also important to keep the data side of things clear. We closely monitor Twitter, Instagram, and Facebook for demographic insights and demographics that can help brands align their goals with influencer partners.
What has been the impact of the coronavirus pandemic on the influencer market?
To adapt to the "stay at home" economy, the influencer market has had to change. Influencers can no longer work with brands to create content that is binge-worthy. Influencers now have to take stock of their own homes and come up with content their followers can connect to emotionally and visually.
Important to note, influencers feel the pressure to be socially responsible and participate in the conversation. This could be to encourage followers to stay at home and wash their hands or to voice their opinions on the Black Lives Matter protests. The old saying, "With power comes responsibility" still rings true.
What are your criteria for casting influencers? And what are the key success factors that you use to measure brand campaigns' success?
We examine the brands that influencers have worked for, and we also look at their reputation. Engagement, brand sentiment, insights, and analytics are the key ingredients to success. Today, brands are deeply involved in monitoring influencers and ensuring that their values align with those of the brand. If we're choosing influencers to promote sustainability, we prioritize those who have demonstrated their commitment on multiple occasions to the environment. The match must be genuine and natural since the influencer will become a spokesperson and ambassador for the brand's mission.
Do you have any advice for influencers who want to increase brand partnerships?
Be true to your values and align yourself with them. You are an influencer, which means you need to think it through. What are your core values? What's your brand personality? What consumers does your brand appeal to? You must be loyal to these followers and provide valuable content. That's important!