Hey Dude Shoes: Elevating Comfort and Style in Footwear
Exploring the Trendsetting Hey Dude Shoe Collection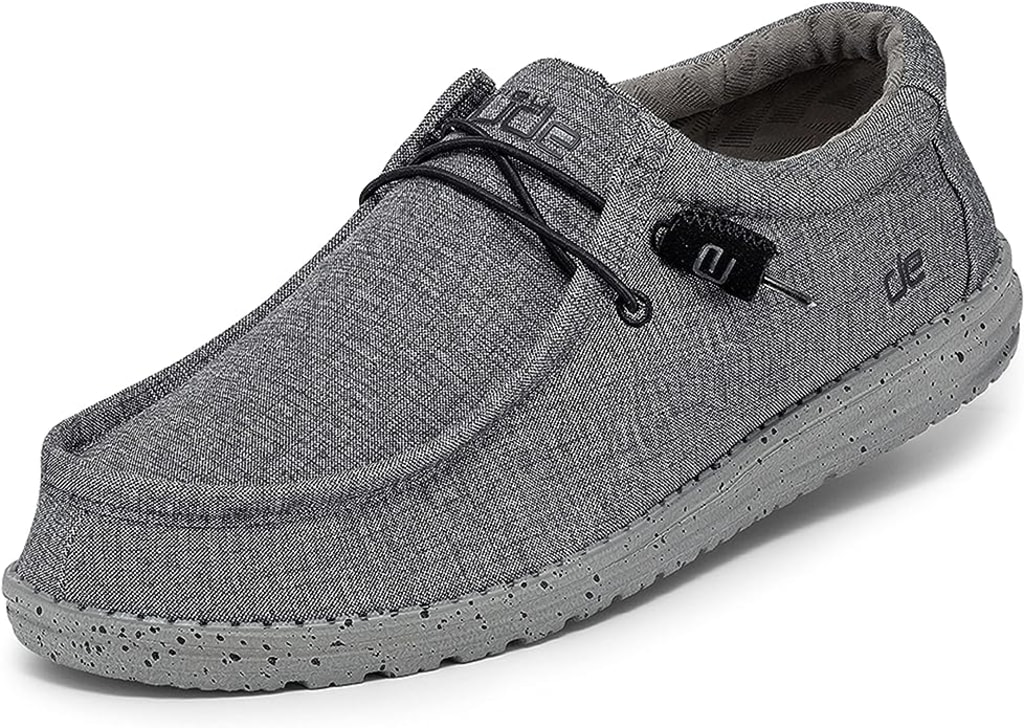 In the ever-evolving world of fashion, the search for comfortable yet stylish footwear can often feel like an elusive quest. However, for those in the know, there's a brand that's been quietly revolutionizing the shoe industry. Hey Dude, not just a friendly greeting but a name synonymous with innovative, lightweight, and supremely comfortable shoes. In this article, we'll dive into the Hey Dude shoe collection, exploring how these versatile and trendsetting shoes have captured the hearts and soles of people around the globe.
The Hey Dude Difference: Comfort Meets Style
The Hey Dude difference lies in its unwavering commitment to merging exceptional comfort with unparalleled style. Hey Dude shoes redefine the footwear experience by combining innovative lightweight materials with cushioned memory foam insoles, ensuring that every step feels like a dream. Their patented Flex & Fold technology allows the shoe to move in harmony with your foot's natural motion, providing the ultimate in flexibility and support. This commitment to comfort is matched only by their dedication to style, with a diverse range of designs and colors that seamlessly integrate into any wardrobe. Whether you're on a casual stroll, a beach adventure, or a city exploration, Hey Dude shoes are the epitome of relaxed elegance, offering comfort without sacrificing fashion.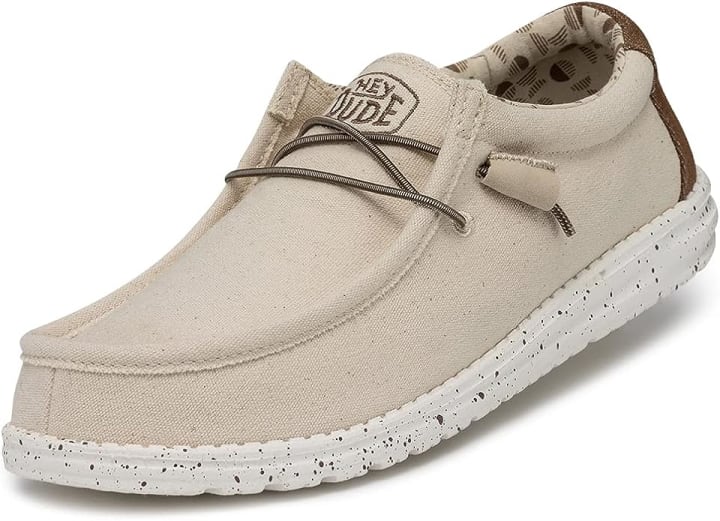 Sustainability in Every Step
Beyond comfort and style, Hey Dude is also committed to sustainability. Many of their shoe materials are eco-friendly, with a focus on reducing their environmental footprint. From recycled materials to innovative, planet-conscious production methods, Hey Dude shoes align with the values of environmentally conscious consumers.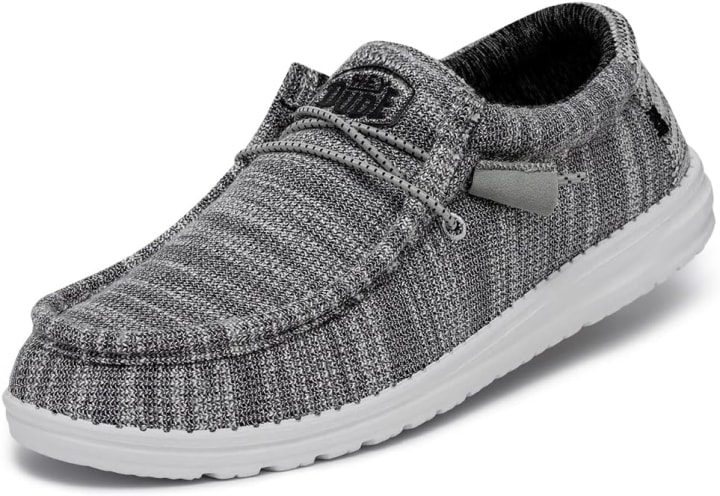 A Style for Every Occasion
Whether you're strolling through the city, lounging on the beach, or heading out for a night on the town, Hey Dude has a style to suit your every need. Their versatile collection includes casual slip-ons, sleek boots, breathable sneakers, and more. Hey Dude shoes seamlessly blend into your wardrobe, allowing you to express your unique style.
Hey Dude's Iconic Wally Collection
The Hey Dude Wally shoe is celebrated for its iconic two-eyelet design, exceptional comfort, and lightweight construction. Featuring Hey Dude's patented Flex & Fold technology and a memory foam insole, these shoes are incredibly flexible, comfortable, and supportive. Crafted from breathable materials, they keep your feet cool and comfortable in various settings. The Wally collection offers a wide range of colors and styles, making it versatile for casual outings, walks, errands, and travel. Easy to clean and available in sustainable options, the unisex Wally shoe is a popular choice for those who seek both style and comfort in their footwear, making it a must-have for any shoe enthusiast.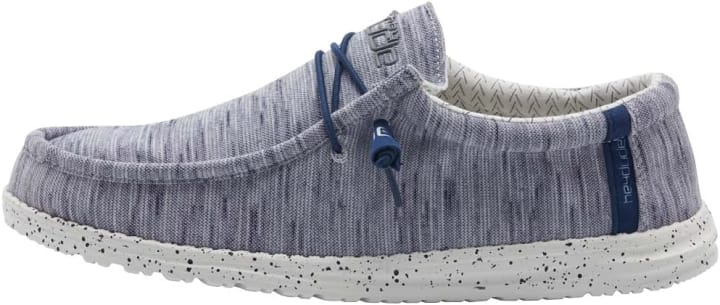 The Global Hey Dude Community
The Hey Dude community is a diverse and inclusive global network of individuals who share a deep passion for Hey Dude shoes and the brand's values. This community, comprising people from various backgrounds and age groups, celebrates the comfort, style, and sustainability that Hey Dude footwear offers. Members connect through social media platforms, where they proudly showcase their Hey Dude shoes, exchange style inspiration, and engage in discussions about ethical fashion choices. The community is known for its supportive atmosphere, where members provide advice on sizing, care, and styling, fostering a positive and inclusive space for shoe enthusiasts. With a global reach, Hey Dude enthusiasts come together to inspire each other, share experiences, and celebrate their shared love for Hey Dude shoes, reflecting the brand's commitment to creating versatile and beloved footwear worldwide.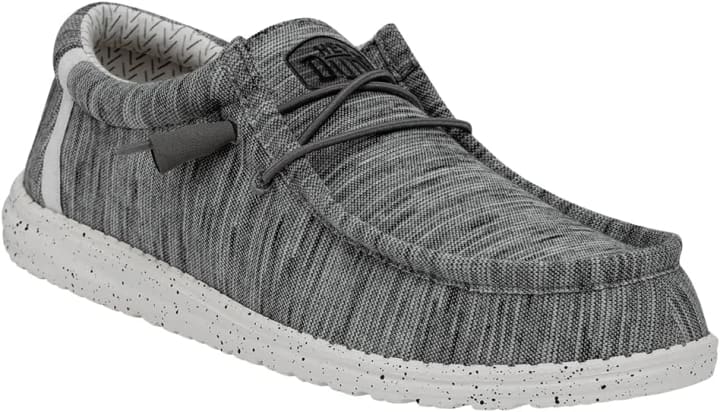 In the world of shoes, comfort and style should never be mutually exclusive, and Hey Dude Shoes understands this better than anyone. With a commitment to sustainability, a diverse range of styles, and a dedication to making each step feel like a cloud, Hey Dude has become a true game-changer in the footwear industry. So, whether you're an adventurer, a fashion enthusiast, or someone who simply craves comfort, Hey Dude has the perfect pair of shoes to accompany you on your journey. Step into the future of footwear with Hey Dude.
This article has been created with the assistance of artificial intelligence (AI). While AI technology has been employed in the generation process, the content has been reviewed and edited by a human to ensure accuracy and quality.
About the Creator
Hello, I have been reviewing products on YouTube for the past 6 years and am here to share with you my thoughts on some of my favorites.
Reader insights
Be the first to share your insights about this piece.
Add your insights