Fashionable TV Shows Every Fashionista Should Be Watching
If you're going to spend your weekend binge watching your favorite Netflix show, you might as well get a little something from it. In this case, pick up a few fashion tips from these fashionable TV shows.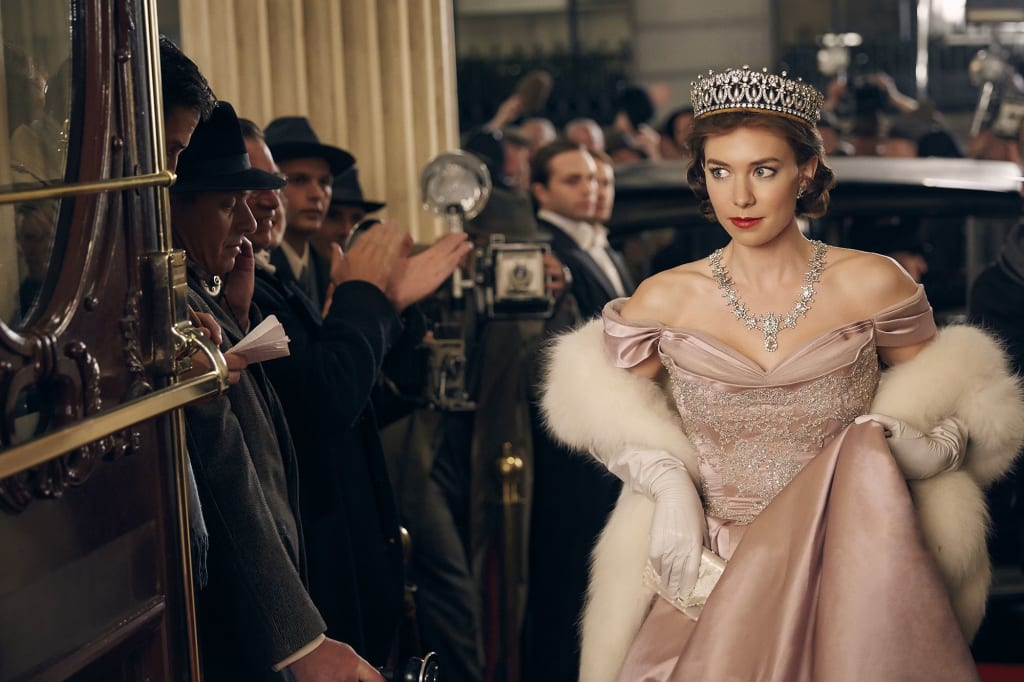 Call your next Netflix binge "research."
There are certain television shows that just stick out in your mind when it comes to fashion. These fashionable TV shows have started trends, killed them, and started conversations about what fashion is and should be. Many have even been off the air for years and we still look back to them for inspiration and style advice. When fashion makes a statement, especially on TV, it tends to stick.
The next time you're looking for the best TV shows to binge watch on Netflix, go with one of these killer choices filled with undeniable fashion icons.
Let's just start with the absolute best, shall we? Sex and the City tops every list of fashionable TV shows and for good, good reason. The show has drama, laughs, heart, and loads of designer looks, names, and tips. Carrie Bradshaw not only taught women how to be a modern gal with a modern love life, but she also taught us how to dress fashionably, unapologetically, with a flair for the extravagant and the haute couture. From the iconic opening with that tulle tutu, we've been glued to our TV screens just waiting to see what Carrie will wear next.
But she's not the only girl in the group who taught us a thing or two. Samantha's suits and color blocking, Miranda's cropped hair and more masculine looks, Charlotte's prim and proper girly outfits—they all have an impact.
Gossip Girl is the Sex and the City of a more modern age of fashionable TV shows (and it makes sense, since Eric Daman had a hand in both shows). Every girl could choose to look up to either Blair Waldorf or Selena Van Der Woodsen as a fashion icon. Selena's look was a little more boho-meets-glam, while Blair was the new Charlotte. Blair even managed to bring extravagant headbands into the mainstream and both of the fashion icons made the school girl look cool.
Beyond these two main characters, you had Jenny Humphrey's looks that frankly went all over the place and the boys who made the preppy bad boy look a thing to be loved. If you're looking for fashion inspiration, there's simply nowhere else.
Then you have The Carrie Diaries, which—no surprise—Eric Daman worked on as well. While not quite so popular as Sex and the City and Gossip Girl, this TV show filled a void for fashionable TV shows after both of its pre-runners had left the air. The Carrie Diaries took our fashion icon Carrie Bradshaw from her life in Manhattan to her high school past in Connecticut, when she just was starting to come into her own. The fashion is understated but still there, and Sex and the City fans will notice a few Easter eggs scattered throughout, as homage to the original HBO hit.
Your favorite fashionable TV shows hardly need to be limited to those set in the last few decades. Mad Men offers some awesome looks and, if vintage is your thing, you'll definitely want to check out this binge-worthy history show on Netflix. The show truly brings 60s fashion to life, in a way you can still source fashion inspiration from today. You've got Betty Draper's immaculate housewife-y wardrobe, Joan Holloway's red-red-red hair-on-lipstick-on-dress look that really shows a redhead how to conquer the color and Peggy Olson's peter pan collared dresses that you've just gotta love.
Similarly, there's no need to even stick with a TV show set on this planet to find fashionable TV shows worthy of your time. For inspiration of a different kind, you're going to want to binge watch Game of Thrones for sure. The high fantasy feel can easily be incorporated into your look and you've likely already seen some of its touches on runways and red carpets already, with the loads of romantic, fantastical and somewhat witchy looks we've seen recently. How to make a Game of Thrones-inspired outfit work in today's age and setting? Start out small. Try some medieval-style gold jewelry, long dresses with draped sleeves and faux leather and fur.
Back to the current day and fashionable TV shows set in our own world. Scandal's Olivia Pope knows one thing for sure—how to dress. The designer looks that are totally sexy but also in most cases professional are great inspiration for the working girl who wants to be taken oh-so-seriously. Thankfully, the designers working on the show created Olivia Pope's wardrobe from not only designer pieces, but also accessible items that you could find more affordably priced. Items you'll want for your own wardrobe? Olivia's white trench, frequent gloves and all those awesome black and white color blocked dresses.
Like The Carrie Diaries and Gossip Girl, Pretty Little Liars was created with budding fashionistas in mind, but that doesn't mean you can't still binge watch this addictive show regardless of your age! Yes, yes, there are some really…off the wall…fashion choices in one of the most recent fashionable TV shows to grace our screens, but there are also a lot of awesome ones. Plus, you can pick up certain signature looks from each of the characters. Aria has her printed bags, great jackets and big earrings. Hannah is super-girly with lots of pretty prints, dresses and the occasional peter pan collared shirt. Spencer is a classic, with cardigans, boots and knee socks accenting her cute, prim and preppy looks. Emily is part edgy, part sweet and all tom boy, with flannel, camo, acid wash and denim all mixed into her wardrobe.
Stranger Things has become a cult classic overnight and everyone is on the edge of their seats for the third season to come out later this year. While you might not think fashionable TV shows when someone mentions Stranger Things, it's actually been quite the influential program, with its awesome 80s-style looks. The mom jeans, striped turtlenecks and corduroy jackets will be wardrobe staples for you come this fall. If you're not ready to invest in some new wardrobe pieces based of the TV show just yet, maybe just try out some of the iconic hairstyles from the Netflix hit for a few days. We personally can't get enough of Eleven's slicked-back punk look in the latter half of the season.
This Amazon Prime original hit quickly became known as one of the most fashionable TV shows to premiere last year. The 1950s wealthy Manhattan housewife look is done in an iconic, classy way that is sure to inspire. The designer dresses, hats and gloves are all swoon-worthy. Plus, with pencil skirts just about everywhere, you're sure to find a few outfits that may work for your office wardrobe, whether you're a woman who can pull off a neck scarf any ol' day or you have the perfect complexion for a salmon top.
More workplace fashion inspiration can be found scattered through Netflix's hit original, The Crown. Don't worry about breaking out the tiara just yet, though. The characters don a gorgeous array of items that could be incorporated into your closet today, particularly Princess Margaret. Think tweed coats, cardigans, pearls and fancy frocks. Not sure Margaret's quite your style? Elizabeth has her own looks as well and you can certainly see a difference between the two characters. Break out your pen and notebook. You'll want to take notes during this binge!