Famous Fashion Stylists to Follow on Instagram
Here are our 20 most famous Instagram stylists.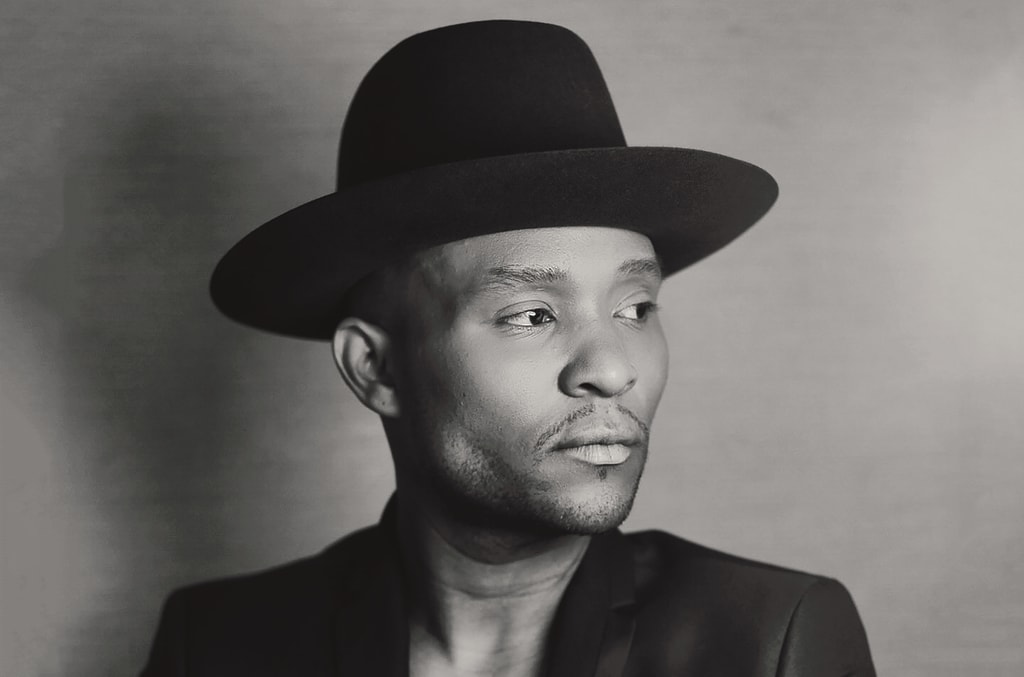 Looking and feeling beautiful/fashionable is the general wish of many people. From the type of clothes worn to matching adornments and hair tips, almost everyone is always in search for that one tip that gives their appearance a boost. Now, in this day and age of instant messaging and social media, you can get almost all your fashion consultation from famous fashion stylists on Instagram.
These individuals are considered authorities in the fashion world; not only do they live the part, but they also point at present and futuristic fashion trends that often hit the mark.
These top stylists have dressed the likes of Kendall Jenner, Emma Stone, and many others. Also, they have a tremendous cult following and have endorsement deals with top global fashion businesses.
Do you want to give your fashion sense a treat? Learn how to stay stylish when it's freezing out? Or you also vie to become the next voice in the fashion styling? Then do well to glean the following famous fashion stylists accounts on Instagram.
Top model Kate Young comes across as one of the more authentic fashion voices on Instagram. From working as a magazine assistant, Kate now serves as fashion consultant to famous stars/actors/actresses including Selena Gomez, Dakota Johnson, Sienna Miller and Margot Robbie.
Young's unique approach to celebrity styling—one that puts the wearer's needs first—has no doubt contributed to her rise to the top of the fashion echelon.
Her Instagram account buttresses this fact. Followed by several thousands of people, her posts feature various famous personalities (mentioned earlier) decked out in her inspired collections. Do you want to know what makes her fashion radar tick? Kate has an affinity for black, with which she churns clean, crisp and collected designs for her clients.
Now that you have something to work with, do not forget to send in your thanks later!
Cristina Ehrlich's page features stunning pictures and videos of famous people decked in equally notable outfits, bearing her input. Her Instagram page is packed with close to 3,000 posts, boasting a following of 80,000. Again, you may want to consider that Cristina has been listed as one of the 25 most potent fashion stylists by the Hollywood Reporter on five occasions!
All of the above statistics mean that Cristina's dressed list boasts of celebrity clientele that includes names such as Penelope Cruz, Tina Fey, Anna Kendrick, Allison Williams, Amy Adams, Margot Robbie, Priyanka Chopra, Brie Larson, Lena Dunham, and Julia Louis Dreyfus. (Feeling the butterflies now?).
A typical day in Cristina Ehrlich's day involves talking with designers and brands and trying to get the best looks for her clients.
Her opening line on her Instagram account, "But flaws are the best part," should give you an inkling of what you can expect from Erica Cloud. With close to 3,500 posts and 12,500 loyal followers, Erica opens the eye to the possibilities that exist when styles, colors, and themes are brought together in the right mix for unforgettable fashion statements.
The California-native began her career assisting the notable Karla Welch before stepping out to test the waters with her keen eye and knowledge of the fashion industry. Several years down the line, that move seems to have paid dividends as Erica Cloud dresses celebrities like Mandy Moore, Sophia Bush and Lake Bell for the red carpet and styling collections of advertising campaigns.
Maeve Reilly raises the bar in the fashion world with her bold and bright themes and combinations. In her elements, Reilly helps to effortlessly transform her clients' image and helps each one develop into a brand of their own, with a sense of style unique to each personality while including her signature quirks.
Her Instagram account brims with her insight and works that are fashion-forward and Avante Garde. So much so that she has an impressive list of clients including Russell Brand, Pete Wentz, Fall Out Boy, Chris Brown, T.I Jordan Fisher, and Jamie Foxx.
With over 4,500 posts and over 160K Instagram followers, Maeve is whipping up a storm in the fashion world, and you should keep a tab on her.
This man should tickle your fashion senses because he brands himself an "Image Architect." You will do well not to begrudge him his rights to that name because Law Roach, a model, infuses his sense of style into the outfits he selects for his clients. And boy, the clients in his ensemble include singing and acting heavyweights such as Demi Lovato, Celine Dion, and Zendeya.
Law works with the template of "...not changing anyone but cultivating who they are and trying to elevate that."
And some 350K followers seem to agree with his philosophy as they glean his posts and hit the like button every single time.
Elizabeth Stewart refers to herself merely as a celebrity stylist living in Los Angeles! And that is the truth—because Stewart has catered to the fashion needs and styling of Hollywood A-listers such as Cate Blanchett, Julia Roberts, Amanda Seyfried, Jessica Chastain, and Viola Davis for years.
Elizabeth's M.O, which could be yours, by the way, is this: She never forces her clients into anything. They have to love it, just as she likes it for it to stick! Elizabeth's other style centers on paying attention to underpinnings and tailoring once the client selects the right dress.
Monica Rose is one of the most famous fashion stylists on Instagram, and one of the most influential you'll find around, and for many good reasons. The first is that over 1.2 million people (yeah, you heard right!) keep close tabs on the stylist's tastes and collections, in her thousands of posts. And secondly, wait for it, Monica served as the fashion consultant to the Kardashian clan for a decade, giving the famous family their signature appearances/looks.
Her inputs ensure wearers appear trendy with a little bit of a zesty feel, in bright shades of colors and hue. Plus she knows how to blend gender in the fashion industry.
Are you looking for fashion ideas from an enlightened mind? Then look no further than fashion stylist, Micaela Erlanger. The published author, shows you all the nitty gritty with splashing on the style with accessories in a critically acclaimed book, How to Accessorize.
Guided by the belief, "You can have anything you want in life, if you dress for it," Micaela has achieved fame for work as a fashion consultant and provides input in the fashion decisions of stars such as Lupita Nyong'o, Jared Leto, Meryl Streep, Common, Jennifer Hudson, Hillary Swank, Michelle Dockery, Blake Lively, and Diane Kruger.
Her designs have graced red carpets across the world and featured in high-end fashion magazines and blogs.
Cut a piece off of Micaela's fashion sense by heading over to her Instagram page, which has a following of close to 85,000 people and some 2,000 posts.
Samatha's work as a fashion consultant received tremendous validation with her selection as one of 25 influential stylists in 2016. Do you want more reasons to put Samantha on your fashion radar? Well, you have to look at the eclectic collection rising star Elle Fanning wore to the Cannes Film festival, to premiere her new movies The Beguiled and How to Talk to Girls at Parties. Elle's fashion ensemble for the night showed a coming of age for the actress, and it's all thanks to the input from Samantha.
Samantha can act as your situational dresser, infusing elements and designs that capture and embody the essence of the wearer as well as the occasion.
Are you smitten already? Then head over to her Instagram page to see a whole new world of fashion ideas.
What do you get when you cross a chronicler of journals and a person with a keen eye for fashion trends? Your answer is Erin Walsh. As Creative Director of sbjct, Erin situates her passion for fashion within the higher pursuits of humanity including subjects on the arts, business, causes, living, and community.
But if you want to zero in on her fashion endeavors, do visit her Instagram page for her philosophy and the principles behind her designs. She is most noted for her conjuring up the perfect mix of classic and unexpected in her selections and her celebrity clientele, which include Kerry Washington, Kristen Wiig, and Sarah Jessica Parker, will agree to.
Nearly everyone loves a partnership between siblings; whether in business, sports, or some other endeavor. When it comes to fashion, then that feeling will probably turn to affection, especially for the sister team of Wendi and Nicole. Branded as the fashion world's most fashionable duo, where the sisters collapse their creative abilities into a formidable front that churns out the top of the bill fashion statements.
Their partnership spun off a little project they embarked upon together: building a styling book! Fast forward to the present, and you will find that Wendi and Nicole engage you on Instagram with spectacular designs and insights, amid having a formidable clientele.
If there is one face that is setting the fashion world alight, it has to be the look of Rob Zangardi. Putting aside his attractive mien, Rob has earned his place among the top tier of famous fashion stylists with his unique insight and stunning designs. Together with his partner, Mariel Haenn, Rob endeavors to build on the sensibility of their star clients to create unforgettable onstage wardrobes and red-carpet moments.
Rob's Instagram account allows viewers a sneak peek into the possibilities that exist in the fashion world, where celebrity wears can fit the everyday occasion.
In one of the posts depicting favorite Hollywood actress, Jennifer Lopez, Mariel Haenn stated for the record: "Sometimes you just need to put on a pink Tomford suit and go to work." This philosophy captures the essence of the work of Mariel; making any red carpet or other high powered-event ensembles easy to translate to wearable everyday attires.
Together with her fashion stylist partner, Rob Zangardi, Mariel pushes the boundaries of celebrity dressing, giving unexpected twists and turns in the world of fashion. From naked dresses to high cuts and anything in between, Mariel allows you to explore the endless possibilities in style. And just in case you need a reference you can keep and consult at will, go for her book, co-written with Rob, entitled The Fashion Stylist's Handbook.
Wayman Bannerman and Micah McDonald have come a long way in becoming the famous fashion stylists they are today. Starting out as fashion interns, the duo quickly learned past the ropes and soon branched out on their own. Both of them have indeed cut their teeth in the fashion world; Micah has worked for design houses such as Marc Jacobs, Alice + Olivia, red carpet dressing in professional sports and media, and consulted on ready-to-wear collections for many emerging designers within New York and Los Angeles.
Wayman, on the other hand, has covered New York Fashion Week and celebrity-oriented events and strategized with senior editors on editorial direction and advertising initiatives.
Together, these two attend to the fashion needs/demands of posh clientele including Mercedes, Hennessey, John Varvatos, Macy's, Sean John, Xerox and other notable brands.
Want to know more about this dynamic duo and glean their styles? Head on to their Instagram page.
If there is one female that has a firm grip on men's' clothing and accessories, it has to be Ilaria Urbinati. First off, consider her clientele, which includes Hollywood's best-dressed actors, such as Rami Malek, Donald Glover, and Tom Hiddleston.
In the demanding world of men's fashion, Ilaria comes with a bold and clear message: enhancing male masculinity with designs and themes that complement in subtle yet firm ways.
Her knack seems to revolve around an innate ability to sartorially transform actors just at the start of their soon-to-skyrocket careers.
Take it from me when I say Jason Rembert incorporates everything the fashion world needs at the moment: fresh, crisp, and intimate designs that leave viewers awed and wanting more. His website features pure, unbridled inspiration, centering women pieces that are for special and everyday occasions.
Jason's 68,000 Instagram followers can't wait to see his concepts and commentaries on contemporary trends in fashion.
I think Karla Welch's biography on her website sums up this talented individual: "Identified as one of the most powerful stylists by both The Hollywood Reporter and The New York Times, Karla Welch is an undoubtedly a force in the fashion world. Her progressive approach towards fashion combined with her effortless technique is apparent in the style of her red carpet and editorial clients. Karla is a creative visionary with an impeccable eye for style, design and creative direction."
This impeccable eye for undiluted fashion has seen her court Hollywood A-listers such as Lorde, Justin Bieber, Katy Perry, Karlie Kloss, and Amy Winehouse. Indeed such is Karla's clout as a famous fashion stylist, that Levi Strauss entered into a collaboration with her to celebrate the renowned jean makers' 145th Anniversary.
Just in case you want to see to believe, please head over to her Instagram page and fete your senses.
For more than a decade, Petra Flannery has kept doing what she knows: dressing up her clientele like the stars that they are. In fact, Flannery's reputation as a fun loving person shows in the collections/designs she gives to her top clients which include formidable names such as Sharon Stone, Zoey Saldana, Mila Kunis, Carey Mulligan, Andrew Garfield, and Amy Adams, as well as country singer Faith Hill and her husband, Tim McGraw.
Her free spirit, which reflects in the rich interpretation her selections give her clients proves to be an enduring interpersonal asset.
Anna Trevelyan describes herself as a fashionista and a cosmic. If there is a characteristic to describe Anna's work, the word would undoubtedly be totally-out-of-this-world. Yes, Anna's designs and collections stretch the boundaries of what is possible or not, with excellent cuts/stitching backed by non-conformist color themes.
But her 42,000 followers do not seem to mind, participating actively on her Instagram page's 2,278 posts.
Victoria Sekrier is all at once a fashion editor, stylist and former model who lives in London and inspires as a famous fashion stylist through her Instagram account. She has fashion collectibles that span several themes including being unemployed, men, office, and a garage among others. Her designs are ethereal but packed with sparks and colors that fit into the personality of the wearer.
Victoria describes her fashion style thus: "Effortless and uniformly masculine."