Best Fashion Movies of All Time
Movies are good if there is a cool storyline, and awesome actors involved. But they go to another level if there's fashion in it. That's why we had to take a moment to share some of the best fashion movies of all time.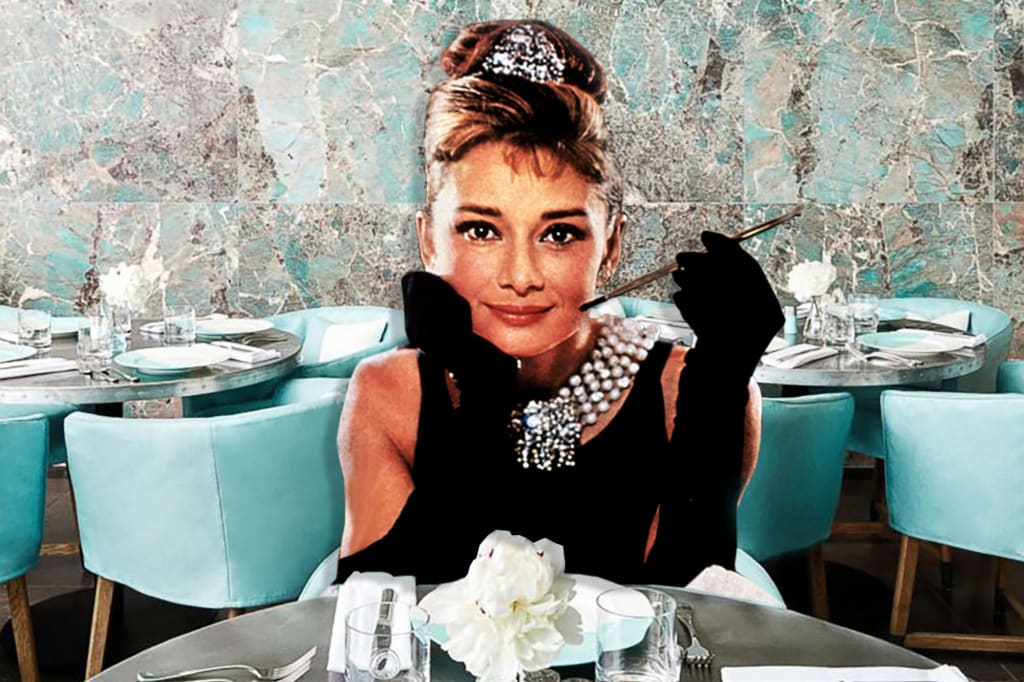 Quick. What's something that Anne Hathaway, Audrey Hepburn, and Meryl Streep all have in common—other than being some of the best actors ever? They have all played in a movie that featured some of the best fashion ever!
In fact, each of the movies we're referring to is listed in this article as we take a moment to showcase what we consider to be some of the best fashion movies of all time.
Hey, but don't just take our word for it. Review the list and let us know if any of these make the cut on your personal list of favorite films.
It's kind of rare when a movie even comes close to being as good as the book that it's based on, but this is the case with The Devil Wears Prada. Thanks to the 2003 best-selling novel by Lauren Weisberger, we got a great movie starring Meryl Streep and Anne Hathaway.
It's a story about a young woman who works at the top-rated fashion magazine and learns that when it comes to the fashion industry, there is more than meets the eye.
It's witty, it's smart, and if you are a self-professed fashionista, you'll want to watch it over and over again just for all of the killer fashion scenes alone! Plus (and this should come as no shocker), Streep—who uses Anna Wintour, editor-in-chief at Vogue as her muse—is flawless as the cunning and close-to-downright-terrifying editor. (Her outfits were awesome too!)
Every gal who was a fan of the Sex and the City series was thrilled when they heard that it would become a movie. Not only did the film update us on what was going on with Charlotte, Miranda, Samantha and, of course, Carrie and Mr. Big (whose real name turned out to be John), it also gave audiences an opportunity to see two-and-a-half hours of non-stop New York-style fashion. It's as if this movie is one big Bill Cunningham photo shoot!
There was so much couture to take in that it would take an entire article to break it all down. But the scene where Carrie was a model for a wedding spread in Vogue was a favorite for sure and makes it a movie worth watching this weekend if you've got any time; especially if you're a bride-to-be.
There's no way you can do a feature like this and not mention this series and movie. That's for sure.
This is a movie that's based on Truman Capote's novella with the same name. It's this film that made us fall in love with actor Audrey Hepburn because she changed the way Hollywood looked at women and displayed that she was a true fashion icon (did you know that Capote initially wanted Marilyn Monroe to play the part instead?).
Although the movie is about a woman who is looking for an older man to marry while she's in the process of meeting a younger guy in her apartment building, there is so much fashion in the film that it deserves to be on the list of the best fashion movies of all time.
Case in point: The little black dress that is so memorable in the movie? How about it was custom-made. Now, what else? It was auctioned off in 2006 at Christie's for the impressive price tag of $900,000!
Those are just a few gems about this classic film.
Sandra Bullock. Anne Hathaway. Cate Blanchett. Mindy Kaling. Dakota Fanning. Rihanna. These are just SOME of the major names in this summer's release Ocean's 8! Uh, best cast to ever be put together? We think so! Unfortunately, it had some critics: "I left Ocean's 8 more convinced than ever that no amount of fierce, fantastic female ensembles can overcome the mediocrity of a dull, male director" (from Variety movie critic Owen Gleiberman) but it made $100 million after only three weeks at the theatres and may be considered one of the best heist movies when it's all said and done.
Although it's a movie about a woman who's in the process of staging a mega-heist, there's no way Rihanna and Cate Blanchett—two women who are fashion mavens in a MAJOR way—could be in a movie without you expecting to see some runway looks. And you will. In every scene; from basically every woman in the movie. It's basically the Met Gala multiplied by ten.
Oftentimes, when we consider fashion inspiration, we think of women's clothing. But one movie that gets a special shout-out just for how Eddie Murphy's character was dressed alone is Boomerang. Whew…the camel and cashmere coats that man wore are enough to earn this film a mention!
If somehow you missed out on this special film when it made its debut in the early 90s, it's about a marketing exec who's the ultimate player. Then he meets the female version of himself, falls for her, and ends up reaping some serious karma.
In between humor, hotness, and heartbreak, Murphy, Robin Givens, and Halle Berry all end up giving us some serious fashion looks that remain relevant all of these years later. No matter how many times you watch it, it'll be well worth your time.
There really is no telling what will transpire when a comedian and struggling nightclub singer take a chance on love. So is the case with another one of our favorite fashion movies, the Oscar-winning Annie Hall.
If you've been living under a rock and have never seen it before, the comedian is played by Woody Allen (who co-wrote the screenplay and also directed the film) and the singer is played by Diane Keaton—a woman who continues to blow our minds with her clean, simple, and fabulous fashion choices both on and off screen.
The love story itself makes Annie Hall a wonderful film. The fashion that is displayed by Diane Keaton's character makes for the very sweetest of icing on the cake. Her accessories alone will inspire you to take a lil' trip to your local thrift store.
If all of us had paid attention to film critics alone, most of us would have no idea what the comedy Zoolander was about. The fact that it's also made it onto this list of favorite fashion movies to watch because it proves that sometimes we need to listen to our own opinions.
Maybe it was the fact that comedians Ben Stiller and Owen Wilson were tapped as lead characters in the movie that drew us to this movie. Maybe it was the famous signature pout by Ben Stiller's character Derek Zoolander (one that Kim Kardashian has seemed to take as her own) in the trailer that intrigued us.
Whatever the case may be, the movie that centered around one of the dumbest male models ever ended up becoming a cult classic, and yes, another movie that (perhaps inadvertently) showcases some of the most fascinating male fashions to date.
Thank you, Zoolander. Thank you.
Cher is awesome. In this case, we're not talking about the singer; we mean Alicia Silverstone's character in Clueless. As the super-shallow yet unbelievably fashion-forward high school student at a Beverly Hills' high school student who also plays matchmaker, this is one of those fashion movies that will be forever considered a bona fide classic.
Don't believe us? Ask your girlfriends—or your mom's girlfriends—how many of them saw the film the weekend it came out and then immediately went to the mall to pick up some plaid skirts and knee-high skirts (then ask them how many still own both). Some might even have a copy of the movie's soundtrack lying around too.
Clueless is one of the best high school movies ever and is fashion nostalgia at its best. Another movie worth watching (again). No doubt.
Diana Ross is the true meaning of DIVA in the best way possible! Both on and off screen/stage, she gives us life with her eye for fashion. Nothing conveys this quite like the classic Mahogany.
Ironically, the film is about a struggling fashion design student in Chicago who happens to have an exchange with a fashion photographer that totally changes her life. She then becomes a high-fashion model in Rome. The model (Tracy) eventually becomes a fashion designer herself and ends up in a complex-yet-passionate relationship with a social activist (who's played by Billy Dee Williams).
Yes, it's a movie that came out in the 70s, but we promise you that you could watch it right now and want to rock one of Diana's dresses. That's the thing about good fashion and good films—they NEVER go out of style.
It's just under four hours long altogether, but this classic continues to be one that can be watched over and over again with generations of family sitting in the living room together.
Gone with the Wind isn't just a super-complicated love triangle between the super-spoiled young woman Scarlett O'Hara, the humble do-gooder Ashley Wilkes, and still sexy bad boy Rhett Butler.
A part of what continues to make this movie so entertaining and relevant is how it explores the social issues and ups and downs of the South during the Civil War era. Then there's the fashion that is stunning and even enviable, including the green gown that Scarlett "threw together" after tearing down some drapes in her house.
Period-films always have a sense of fashion. Gone with the Wind leads the pack of the best fashion movies of all time.
entertainment