Best 4K Monitors in 2018
The best 4K monitors can offer you an experience of a lifetime with ultra HD graphics that are sharp and lifelike.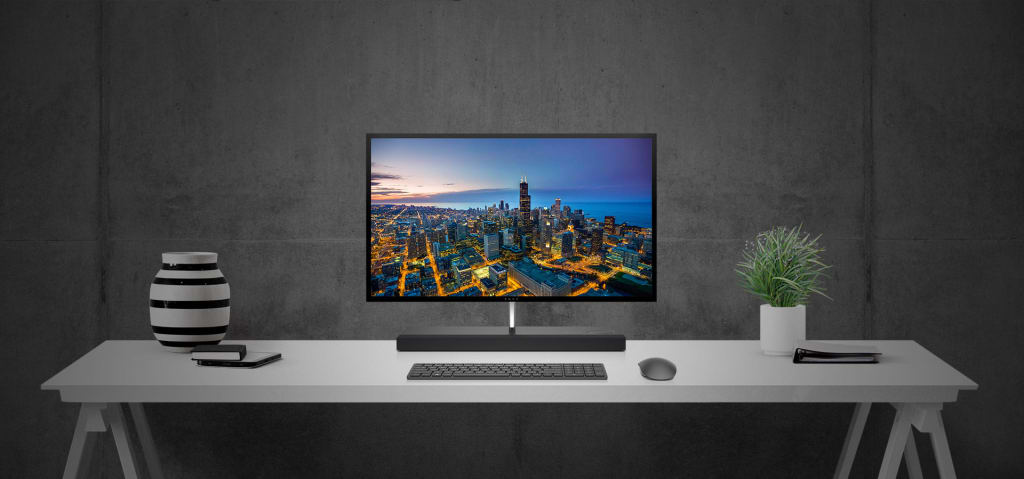 Want to enhance your computer experience? Then transition to 4K. Whether you're a gamer or someone who is constantly buying the best media streaming devices, 4K monitors can offer you an experience of a lifetime with ultra HD graphics that are sharp and lifelike.
In the last few years, 4K computer screens have become somewhat of a phenomenon and, due to their ever-increasing popularity, 4K screens are now available in a range of tempting choices and technologies. And while there are a variety of 4K TVs under $1,000 for your home, monitors are more versatile. Viewing angles, color accuracy, video editors, gaming monitors, color reproduction, IPS panel, response time etc.—you name your preference and you'll find a 4k screen that meets your needs.
4K screens have made some serious headway in the past couple of years. However, this poses a problem: you must choose from a plethora of 4K options available to you and this can be challenging to say the least. Like any computer purchase, the ideal 4K screen for you will depend on several variables, with price being one of them. The good news is that we've shortlisted the best 4K screens available to make the decision easy for you. Think about your preference for computer monitors and then check against them the following list to determine the best 4K display that you can buy today.
If you're on a budget and want an affordable 4k screen, then the IIYAMA B2888UHSU should be the obvious choice for you. Why do we say that? Although it is less costly than other 4K screens available today, the 28-inch B2888UHSU offers everything you'd expect from top-of-the-line 4K monitors including several video inputs, a picture-in-picture mode, and a fully adjustable stand, among others. The only con of this monitor is that its viewing angles aren't as wide as some other 4k screens with IPS display.
Looking for a high-end display? Then the ASUS PROART PA329Q is a good choice. This monitor will most likely appeal to those looking for a gaming monitor since the ASUS PROART PA329Q offers G-sync, which is a feature that eliminates screen tearing during 3D animation and the best thing is that this does affect color accuracy. An upgrade of the company's flagship 4K professional display, the PA329Q has a 10-bit IPS panel that can support a 16-bit color look-up table, with support for the DCI-P3 color spectrum as well. In addition to this, the monitor has three HDMI ports including two DisplayPort inputs and one HDMI 2.0 port that can provide the support needed for smooth PC use in 4K.
This monitor is for all the businessmen and businesswomen out there. If you want a monitor that allows you to get your work done efficiently, then look no further than the ASUS PA328Q. Have a deadline to meet? No worries! The tilting screen and fantastic build quality of the PA328Q allows you to view your designs or spreadsheets from many different angles and in ultra-high definition.
The ASUS PA328Q has an anti-glare screen that uses cold cathode fluorescent lamps. This ensures even backlighting across the entire screen, which is vital when you're doing late-night shifts. Adding to this experience are a DisplayPort and a mini DisplayPort. While this monitor may take up a considerable amount of your desk space, it will be worth it since the ASUS PA328Q is one of the best 4K monitors available today.
A 4K UHD IPS monitor, HP Envy is a great choice for a 4K display if you seek a high-quality monitor but have a limited budget. So, what can you expect from this monitor? An IPS panel that has minimalist design and delivers a stunning HD picture.
In addition to the above, the HP Envy monitor has two ports of the HDMI kind, a DisplayPort and a USB-C port. However, a USB 3.0 hub is notably missing on the monitor. Nevertheless, the 3860×2160 resolution, peak brightness of 350 cd/m2, and contrast ratio of 1,300:1 produces a sharp picture with color accuracy.
This is an excellent choice for the professionals. A 32-inch 4k screen, the BENQ PD3200U is known for its color reproduction, crisp image quality, and perfect contrast. Since the screen is designed for professionals, the PD3200U comes with a darkroom, embedded SD/MMC card reader, keyboard video mouse, animation mode, and CAD/CAM. While it isn't one of the best-looking 4K monitors out there, the PD3200U more than makes up for its lack of aesthetic appeal with its base functionality and top-of-the-line features.
This monitor is equipped with G-sync technology, which ensures that there is no tearing or stuttering in games up to 60HZ. While Acer predator can't offer the same display angles as IPS displays, it is much more affordable than screens with IPS panel. Since the monitor is based off TN technology, it has a lower 1ms response time, which is great news for people wanting a gaming monitor.
Boasting a terrific ergonomic stand and intuitive on-screen controls, Dell P2715q is a 27-inch 4K screen with Ultra-high definition capabilities and a display with color accuracy and wide viewing angles. The image quality adjustment of this 4K display isn't all that great but that makes no difference to the experience offered by the monitor since the picture produced by the Dell P2715q is spectacular even without adjustment. If you're looking for a value for money 4k screen, then this monitor is the best choice.
A great all-purpose option, the Philips BDM4350UC boasts a 43-inch display with a 10-bit IPS panel. One of the best 4K monitors available today, Philips BDM4350UC has a 5ms response time and a plethora of inputs including fast charging, two HDMI 2.0 ports, two display ports, and four USB 3.0 hub.
In addition to the above, there's no need to invest in portable bluetooth speakers, the Philips BDM4350UC has dual seven-watt speakers built-in. The large size of the monitor is appropriately matched with Multiview, which enables the screen to be split into Full HD displays. The 178-degree angle of this 42-inch 4k screen allows the monitor to be properly viewed from almost any side while ensuring appropriate color accuracy and color reproduction wherever it is critical.
This 4K screen is a great choice for most people. The monitor stands smoothly and you can adjust its height as the screen tilts and swivels. The menus of the monitor are responsive and quick to use. Additionally, the colors are extremely accurate and there is three-year warranty that guarantees zero dead pixels. In addition to color accuracy and adjustment features, the Dell UltraSharp U2718Q boasts usb 3.0 hub.
Best of the lot and our top pick among the best 4K monitors available today is the LG 27UD68P-B.A 27-inch monitor. The LG 27UD68P-B has excellent color and grayscale measurements. Additionally, it has an ergonomic adjustable stand, easy-to-navigate menus, and support for FreeSync adaptive sync, which is a technology that reduces graphical tearing when it is used with a compatible AMD graphics card. Although the monitor lacks a USB hub and its warranty isn't as good as Dell's, it is probably the best value for money 4K display that you can get today.
Final Word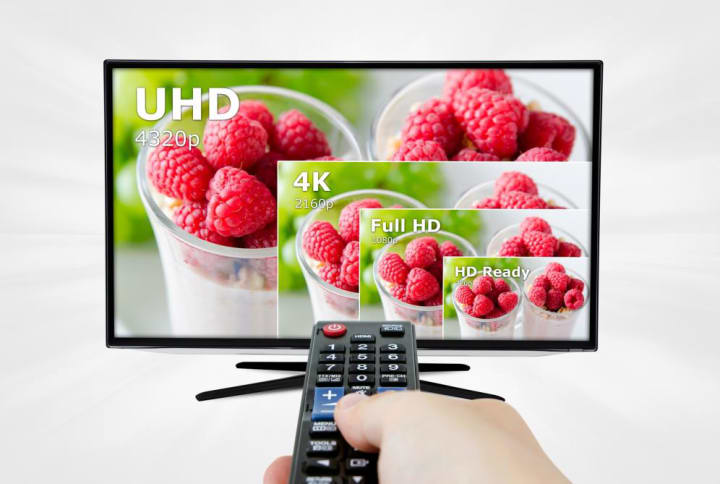 Choosing a new 4K monitor can be overwhelming to say the least, since a wide range of options are available to you. To make things easy for you, we came up with the above list of the best 4K monitors available today. We shortlisted the above monitors as the 10 best 4K displays after they fulfilled our criteria for viewing angles, color accuracy, video editors, gaming monitor, color reproduction, IPS panel, response time, and so on.
We hope this list would prove sufficient for you to find the best 4K monitor for yourself. One thing is for sure—you'll love the monitor you choose regardless of which 4k screen you pick from our list.
Reader insights
Be the first to share your insights about this piece.
Add your insights