Adapt with the Times - Developing Your Fashion Business the Right Way
Every famous brand has its origin story.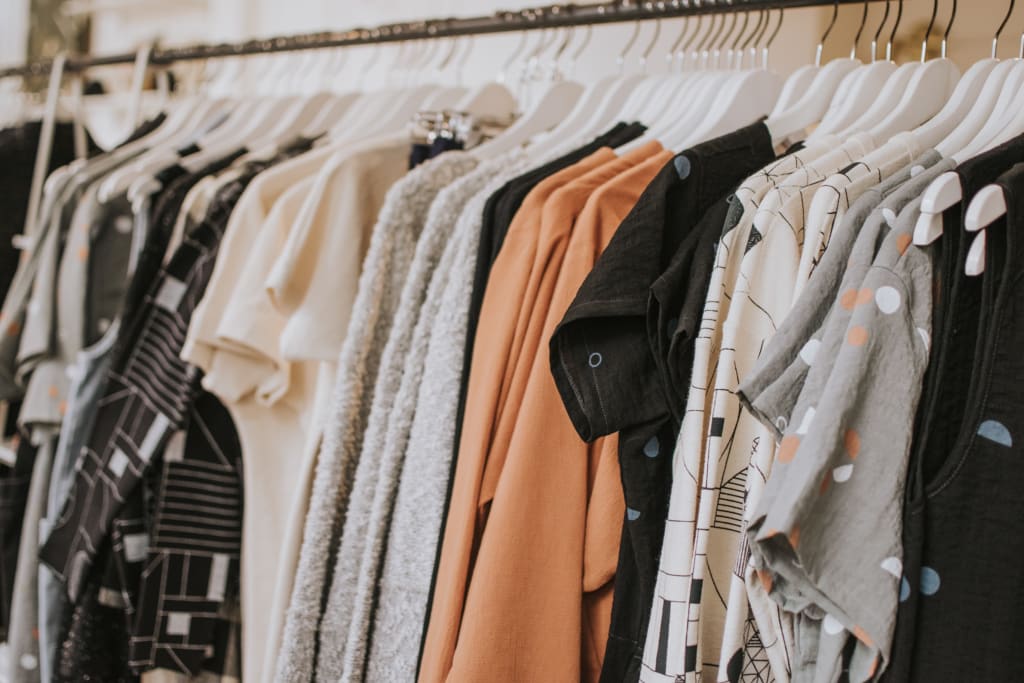 Every famous brand has its origin story. A brand that is today known all over the world probably started as a small business developed in the owner's home or garage.
Nowadays, thanks to the development of e-commerce and the emergence of online marketing, you can also develop your fashion business much faster than 15 or 20 years ago. You, too, can have a successful brand that is recognised and beloved internationally. Here's how:
1. Focus on your speciality
It's necessary to stand out in order to succeed in a competitive fashion business. Whether it's economically responsible clothes, woven items or simply elegant dresses, focus on what you do best and what your main product is. Don't start with something you don't know a lot about just because it's popular at the moment. You'll have more trouble at the very beginning.
2. Know your clientele
Many startups fail during the first you because they didn't do their homework on their target customers. For example, if you're making T-shirts, make sure to identify what kind of customers would buy them. That will help you market and promote your T-shirts on the right platform, helping them reach the right type of potential customers. T-shirts are mostly worn by younger people, so platforms like Instagram and places like colleges are the ones where you need to market your product. The flyers and brochures you print also have to have colours attracting to a younger population. In other words, identify the right customers and where you can find them.
3. Work out the budget and the cost
If you're not well-prepared, expenses could ruin your business sooner than you think. You must calculate the costs as accurately as possible by realistically looking at your finances. Bear in mind that your expenses may also include your employees' salary.
The easiest way is to keep things simple in the first couple of months. Start with just one design you're passionate about, learn how to manufacture it or buy it and make sure the feedback is positive. It's a lot easier than starting with a huge catalogue of different products - you'll soon feel overwhelmed and lost.
It's helpful to come up with a figure and decide what your goals are and how you want to spend the available budget. Don't forget to allow some discrepancies - you may not know the exact cost of specific materials or what manufacturing expenses will be. Still, the original budget will keep you in check. Of course, your budget will depend on whether you're planning to make the clothes on your own or you want to hire a manufacturer. Whatever your choice is, start small with basic equipment.
4. Establish your brand
As a designer, you are probably creative, so let it reflect on your brand. First of all, pick a brand name that will attract your target customers, whether it's related to their age or their specific preferences.
Build your brand reputation from the very beginning - it will mean a lot later on. It's a great story to tell in the years to come, like the one by Style State - it's a way to build your customer's trust in your brand. Of course, you'll need help from a few platforms to spread the word on your brand. You could also consider offering customisation, thus becoming competitive on the market.
5. Organising the business
It's smart to write down a couple of basic ways of organising the business, including:
the location(s) - be clear about whether you'll work from your home or you'll rent a small studio. There are different rules for those who run an online business and for market stall traders.
Sales and marketing - start working on your marketing plan according to your target customers and budget.
insurance - no matter if you will be selling products online or making them by yourself, you will be investing your time and money. So, it's best to have a business insurance or fashion shop insurance policy. You can never be too cautious.
6. Manufacturing process
Once you're satisfied with your design, start manufacturing it. In case you're doing that on your own, you already know how to deal with that. However, if you are planning to hire a manufacturer for your clothes, you need to find the right one.
First of all, ask around about the recommendations. Don't rush this step because manufacturing is an important part of the process - it's where your design comes to life and is open to assessment and criticism by customers. After you've found a couple of potential manufacturers, speak with each one of them to get a clearer picture of which one will best suit your needs (and your budget).
After you've picked one, have them make a sample. Have them run a small batch of the design and test them against other manufacturers. Include the time you'll spend discussing potential improvements and adjustments before you put the product on the market.
Final comment
Thanks to the internet, the world is within your reach and your product hat the potential to be sold worldwide. It also means that it has to compete with numerous similar brands and designers, so take your steps carefully but don't forget to be bold and self-confident.