A Detailed Guide for Women to Buy and Style Shirt Dress
Read the comprehensive guidelines to buy printed and shirt type dresses and amp up your style with curvy figure and accessories. Contact Standards and Practices to buy online!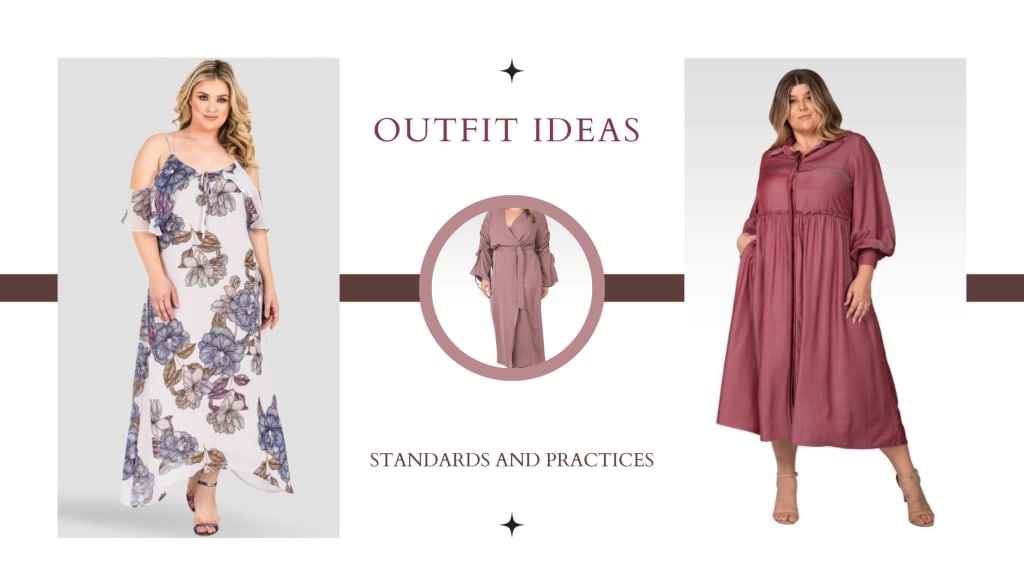 Dresses have become a comfortable clothing option among ladies because of their suitability and availability for almost every body type. And to keep the style quotient top-notch, multiple design options and style options are available, including the printed ones.
Lately, printed dresses have become a huge rage among the ladies because of their unique designs and patterns. However, when choosing the best one, people often feel overwhelmed because of the multiple options available. So, to help one shop for the best dress option for themselves, here are some of the buying tips that one can follow.
Tips for buying a printed dress online
Though one can easily find a print dress in the market, however, to keep a tap on the latest design and style options, it is suggested that one must consider the online shopping option. And to ease the online shopping experience, here are some tips one can consider.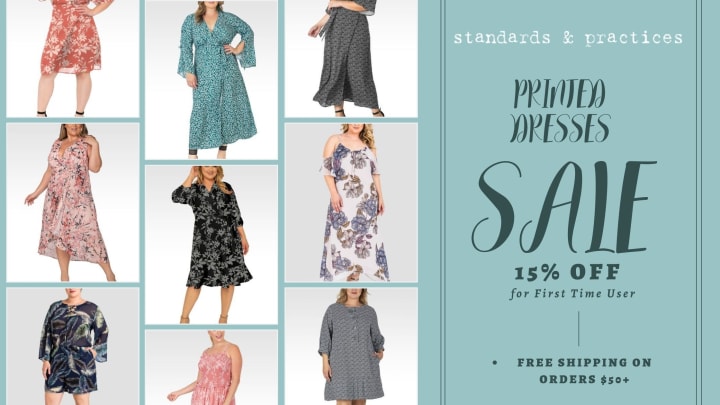 So, without any delay, let's proceed!
a) Purchase a reliable provider
Before placing an order, searching for a reliable provider is essential. If one browses online, one can easily find multiple dress providers, but here one must remember that not every provider is reliable. So, before placing an order, one must research and pick the most reliable provider.
b) Keep measurements handy
During the online purchase process, it is considered best that one keeps their measurement handy. This way, one can compare their actual measurements with the size guide available online to pick the perfect fit dress for themselves.
c) Be careful with the colors
While selecting a color scheme for a print dress, one must consider the one that will look best on them. And in this case, as the purchase is made online, there are chances that color might differ. So, for any reason, if the dress color doesn't appear to be the same that one saw online, it is better to return it.
d) Choosing a suitable material is important
Material is another essential aspect that one must consider while buying women's shirt dresses, or any other type of dress. In online shopping, one cannot physically check the material's quality, so it is suggested to inspect the material details before finalizing the order. Also, after receiving the order, if one finds that the dress material is not good, then one can return the dress.
e) Always check the return policy
Sometimes, even after finalizing a purchase with a reliable provider online, one might get a poor-quality dress. So, it is recommended that one verifies the return policy, so they can quickly return the ordered dress and claim a quick refund.
Along with the return policy, it is also essential that one keeps a clear check on the refund policy so that one can get their money quickly to invest the same in another dress option.
f) List out the best providers
Those who constantly shop online can create a list of the best providers and those with whom they had a bad experience. This way, one can save time and effort finding quality clothes online.
g) Consider the occasion
Even while choosing a print dress, one must always consider the occasion they are buying it. Whether for casual dining or a special occasion, one can find multiple style options in particular dress options that one can select per their requirement.
h) Remember the body shape
Another essential thing to consider in picking the most suitable women's shirt dresses or print dress options is to select as per one's body type. It is said that choosing a dress as per one's fit will bring out the best features and make one look amazing.
Thus, these are some of the shopping tips that one could follow to make their Printed Dresses shopping experience stress-free. For additional style inspirations and shopping ideas, one can feel free to browse online.
Styling tips to flatter one's print dress
All the ladies obsessed with prints can understand how a printed dress can do so much. Be it a bold floral or digital abstract, no one can ever resist embracing these whimsical prints. Though many ladies think that styling colorful prints can be hard. But, there are many ways to work with the prints.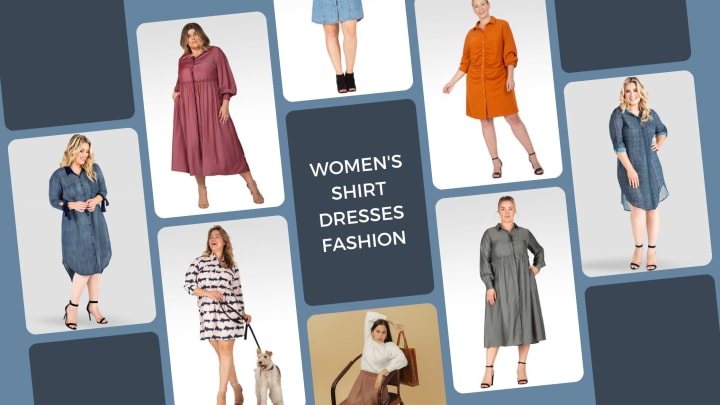 So, to help one to experiment with their print dress and bring out their best look, here are some of the tips that one style options that one can try out.
1) Make the print pop up
Nothing could be better than a loud and colorful print during the summer months. One can quickly sort out their summer look by picking maxi printed dresses. The pro tip suggested choosing a well-proportioned dress that shows off one feature and doesn't make the bold pattern appear overwhelming.
2) Go versatile
When one thinks of print-on-print, one thing that pops into one's mind is mixing two different prints, but what about mixing similar patterns? Believe it or not, mixing similar prints can give a whole different look and a subtle edge to the overall look.
And for those who are wearing an unconventional pattern can add glam to their look by wearing statement earrings that accentuate the flashy pattern.
3) Shine bright
Many ladies love wearing bright colors and pretty prints. And if it's suggested, nothing could be better than a tropical printed dress to steal away the limelight. And to complete the look, one can wear vibrant accessories that complement well with the print.
4) Wild prints on the go
The animal prints have become a rage, and more ladies are interested in grabbing a chic outfit in a similar pattern. One can consider getting themselves a leopard print dress and complete the look by wearing a statement accessory and an embellished belt.
The pro tip for this look is to wear sophisticated accessories with wild prints. So, this tip can be really helpful for those who have not yet experimented with the wild prints.
5) Create a perfect balance
To balance out the multicolored print outfit, one can pair it with a subtle solid-colored bag to stand out and grab the spotlight. As the pro tip suggests, one can wear neutral accessories with a multicolored print outfit to flatter this amazing look.
Thus, these are some of the styling options that one can try to flatter in most of their print dresses look. However, if one needs more style inspiration, one can consider browsing online and style their look accordingly.
Bottom Line!
When selecting a perfect dress, there are multiple factors that one needs to consider before finalizing the best one. So, for those interested in purchasing a print dress and are unaware of the buying tips and style options, hopefully, the shared information will help them to help to grab on to the best dress option.
Besides, for those eagerly looking for an online platform to purchase quality and affordable dress options, one can feel free to browse through Standards and Practices and order the most suitable dress option as per their occasion. So, don't wait and browse their website right away and place an order for an amazing dress that suits the best from their exclusive collection.
tips
About the author
Standards & Practices is dedicated to the girl keeping on-trend and on budget. Each pair of indigo jeans is produced using Ozone Technology, thus decreasing our carbon footprint.
Reader insights
Be the first to share your insights about this piece.
Add your insights