6 Ways To Step Up Your Zoom Style
You may be wondering how to make your Zoom meetings more professional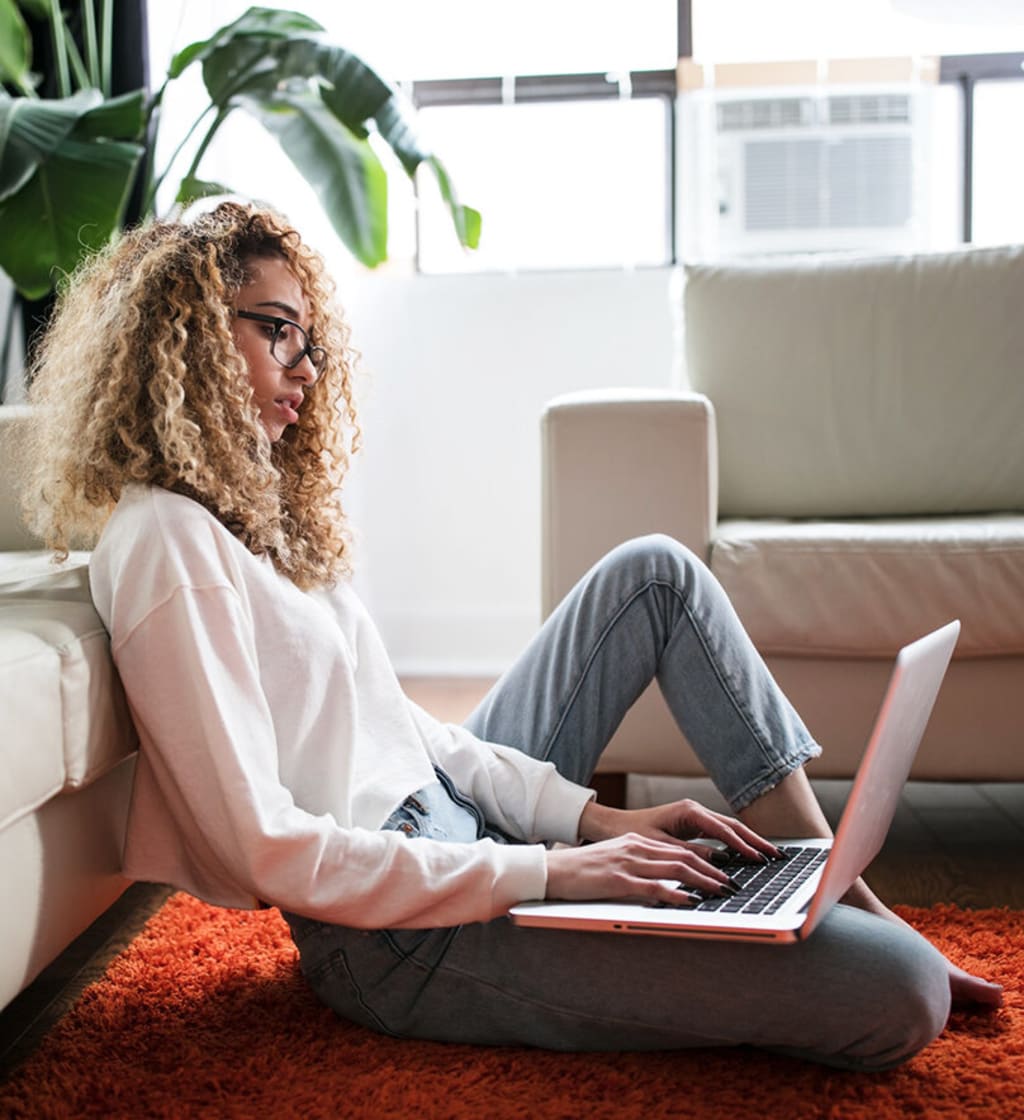 You may be wondering how to make your Zoom meetings more professional. It's fine to show up to a board meeting wearing pajamas, but you need to consider what other participants will see. These are some ways to make sure you look professional and well-dressed for important meetings.
1. Find A Comfy-Cute Top
Zoom meetings are so easy to dress for, you don't even have to think about your bottom half. Your top should be sleek and stylish. Plain colors are best, as simple prints like polka dots or wide stripes can be distracting. A silk button down shirt would be professional , and comfy.
2. Toss On A Blazer For Those Formal Meetings
For formal virtual meetings, keep a blazer handy. For internal meetings, dress up as you would for in-person meetings. For such occasions, a blazer can be a great way to dress up. For a more traditional look, neutral colors such as black and navy are great. However, if you work in an industry that requires bolder dress codes, don't be afraid of wearing a bright pink or hot pink blazer .
3. Accessorize!
Like a blazer or a jacket, jewelry can be an easy and cost-effective way to update your Zoom look. An statement necklace, simple golden necklace are elegant options. You can also add small hoops or stud earrings to your look. Just make sure that your headphones do not interfere with your earrings. Avoid stack bracelets and any jewelry that makes noises when you move as they can distract other Zoom attendees.
You want a pair versatile statement earrings that you can wear for years? You'll love these charming diamond studs by Blue Nile.
4. Upgrade Your Headphones
You don't need headphones to participate in Zoom meetings. It's easier to hear the other members of the Zoom meeting and you'll have less feedback. AirPods, which have a microphone to allow you to clearly communicate your thoughts, are a great choice. You can also use your favorite noise cancelling headphones.
5. Find your Minimal Makeup Routine
If you're just doing your daily routine at home, you don't need to use a lot of makeup. However, a few key products will help you appear awake and radiant through your camera. To brighten your undereye circles and conceal any blemishes we recommend concealer, mascara, and eyebrow gel to really make your eyes pop. For some color, you can also use a neutral lips and cheek tint for added color. It takes only a few minutes to complete this simple routine. You'll look like you didn't roll out of bed!
P.S. P.S. For a subtle glow, you can check the "touch up" option.
6. Perfect Your Background
Zoom's green screen backgrounds are great fun. However, we recommend that these backgrounds be limited to friends Zooms and informal team meetings. You will need to place your computer in a quiet area for formal discussions and meetings with clients. Ideally, it should face a wall. You can choose a plain wall or one with nice artwork. Bookshelves can be a neat background option that looks professional and is a great way for you to display your personality through the books that you are reading.
With these tips you will have your zoom meetings feel just as important as your normal meetings in no time. Although we all wish we could just return to our normal lives, that is not possible right now, so hopefully, with this advice, we can all make the most out of this terrible situation we must live in during our new normal, and maybe, it will all be over before we know it.
tips
About the author
Reader insights
Be the first to share your insights about this piece.
Add your insights