6 Tips That Will Keep You Stylish Through Fall and Winter
Looking stylish will help your colder seasons feel even more enjoyable!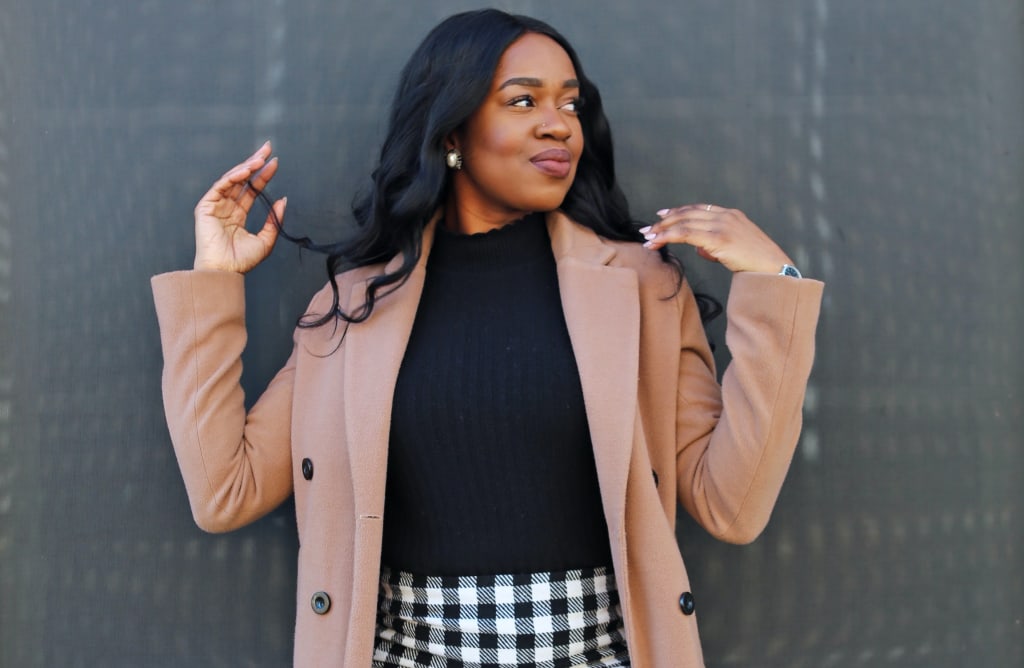 When temperatures cool and leaves begin to fall, these are signs that the clothes people wear will be changing as well. Although comfort and warmth are the practical needs for chilly days, looking stylish will help your colder seasons feel even more enjoyable. Read on for 6 great ways to stay on-trend throughout fall and winter.
Enjoy Fall and Winter Colors
Many people look forward to autumn all year long so they can enjoy the beautiful colors of leaves which can give you a hint as to what colors should be in your wardrobe. When purchasing clothes for a fashionable fall, look for vibrant, warm colors such as burnt orange, mustard yellow, burgundy, olive green, and cognac.
When winter arrives, fall colors will still be lovely choices, but now is the time to incorporate even more jewel tones that have a cooler feel. Stylish winter colors include dark green, navy, deep berry, teal, and plum purple. Also, for holiday festivities and parties, feel free to wear sparkling fabrics and those with a metallic sheen that will be perfect for any celebration.
Wear the Right Bag
When gearing up for a stylish fall and winter season, handbags must be given their due. A bag is an easy way to add style to any outfit and there are many options available. Look for the seasonal colors or if you prefer neutral, choose a soft, warm tan. Fashionable styles include large tote bags, crossbody bags and handheld clutches. For a more dramatic statement, an unconventional bag with unique details will add a bit of funky trendiness to any look. If you prefer an understated ultra-casual look, an easy choice is a cotton tote bag that can match your outfit, and can even be painted for an artistic, one-of-a-kind accessory.
Choose Functional/Fashionable Footwear
The start of fall means it is time to put away sandals and open-toes and focus on keeping your feet warm. Remember that a great shoe can instantly elevate any outfit and make it more chic. Boots are a timeless choice and many boot styles will look stylish with jeans, leggings or tights. Low-boots, or booties, are another fashion-forward choice and add a great bit of style to any outfit. Still another great footwear trend is updated Mary Janes; there are many appealing variations of Mary Janes available including flats, heels or wedges.
Indulge in Sweater Weather
One of the best things about fall and winter is getting to feel cozy every day, and sweaters are the way to do that. From soft knit pullovers to thick, comforting cardigans, it is important to give yourself options for your outfits so that you will stay warm and look fashion-forward all through the colder months. Buy multiple colors and styles to keep your wardrobe feeling fresh.
Find Your Outerwear Flair
Layers are one of the best parts of cold-weather style and there are many options available for outerwear that is as fashionable as it is functional. You can choose a classic leather jacket that will guard against the chill and look effortlessly cool or a denim jacket that comes in multiple colors and can be sherpa-lined for extra warmth. If you are in an area with a lot of rain and snow, be sure to choose a jacket that will not let the moisture in. A stylish choice is a trench-style insulated raincoat with a belt to accentuate your waistline. Finally, a trendy puffer jacket or puffer vest is another solid choice for outerwear that performs well, is lightweight and has a striking look.
Remember to Accessorize
The colder months offer many fashion-forward accessory options that will keep you feeling cozy and looking sharp. Feel free to pepper your closet with scarves, shawls, pashminas and ponchos in all of your favorite seasonal colors to give yourself added on-trend protection from frigid temperatures.
In addition to fabric accessories, jewelry will add an uplifting touch of beauty to your cold, dreary days. Gold and silver are classic choices that are always in fashion. You can also purchase statement jewelry made with beads, crystals or gemstones that add a touch of colorful and seasonal flair to any outfit.

Kari Oakley
Kari Oakley is a fitness trainer from Kenosha Wisconsin. She now lives in downtown Chicago, and loves to get out. She is a big fan of anything adventure, and loves getting a workout in the outdoors.
See all posts by Kari Oakley →