11 Sexy Shoes to Unleash Your Inner Stripper
Whether you want to show off for your partner or you just need a nice pair of heels for a night out, the right sexy shoes for you come in all shapes and sizes.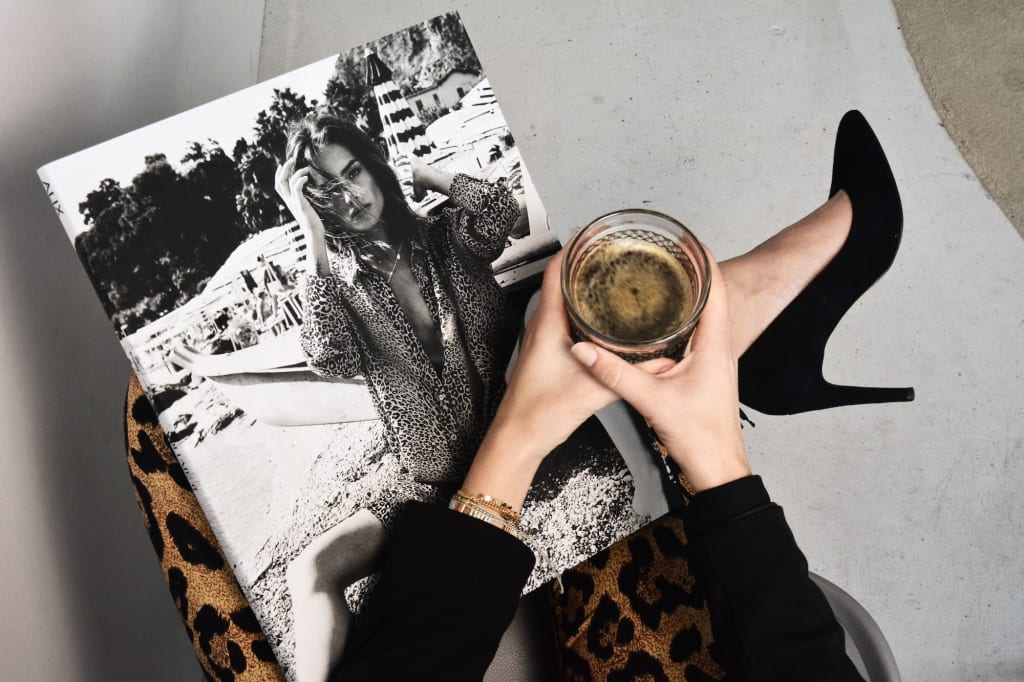 There are a lot of reasons why you might want to upgrade your game with a new pair of heels. Be it an upcoming event or just a night in with your partner, the right sexy shoes for you are easy to find if you know where to look—shoes that are designed to make you not only look sexy, but also make you feel sexy. From thigh high boots to stiletto heels, there are shoes for every woman who wants to feel and look her sexiest.
Let's start off with some amazing thigh high boots that are going to look great on anyone. Not only are these sexy shoes perfect to be paired with a pair of long denim jeans, but they can also be worn with a mini dress and tights—or thrown on to work! They are completely versatile and they look high quality even though they are not the most expensive boots out there. The boots also have a block heel that makes them comfortable and easy to walk in.
Could it get any sexier than a stiletto heel with a shiny exterior? I don't think so! These are the perfect high heels to wear to a party. Whether you're celebrating a bachelorette party or going out to the club, these espresso-colored heels go perfectly with whatever you want to wear! Everyone needs a fun pair of heels that look like these.
For a classier heel that is still sexy, this stiletto heel is ideal. These ankle strap sandal heels by Sam Edelman are a minimalist pair that features delicate ankle and toe straps. The black suede look is perfect to pair with elegant dresses. They are very versatile because they could go with short dresses for the club or long dresses for a gala. While they would work best in the summer time, you couldn't say no to these in the winter either, even if it's cold on on your toes. They go with practically everything and they're a pair of high heels that every woman should own. And if it is too cold for your toes, might I suggest learning how to style socks with heels?
Stepping away from the stiletto heel, these platform ankle sandals will give you a little more mobility in the winter months. It's always hard knowing what to wear when you go out in the wintertime, but coming in three different colors, these sexy shoes will pair so well with your night's dress of choice. Not only will everyone be able to see how long and sexy your legs look, but you won't be able to get enough of how comfortable these are. The black option is great with colored dresses and jeans, alike, making them really easy to wear no matter what time of the day you are going out. One thing is for sure: These peep toe heels will make the men pounce!
There's nothing better than a good-looking pair of boots. These boots are the perfect pair to wear, be it with your jeans or mini dresses. When you go out in dresses during the winter, it's nearly impossible to feel warm. Tights don't usually do the trick, but they don't even look that great with dresses. Thankfully, these boots are thick enough that they can provide some warmth to your legs when you are out and about. You won't feel that frigid chill of winter settling into your bones when you slide these on, pairing them with any dress your heart desires. The black is a great color, and the suede-like material feels wonderful.
Let's be honest, there is a reason that people love to go watch strippers: Their legs look great and it makes everything else on them look even better! Everyone needs a great pair of stripper heels. These platform stilettos are going to rock your world and make your legs look a mile long. They also have open toe heels so you can easily wear them in the summer without looking strange. The price isn't going to break the bank, too, and with gold glitter adorning the whole heel, you seriously cannot go wrong!
Who said sexy shoes had to be thigh high? These little booties prove just the opposite. They are so easy to throw on and wear with everything—and they're unique! The pointed toe design is fun and trendy as the booties go right over your ankle, making your legs look nice and slim. The heeled sandal will make your legs look long. Not to mention the color just can't be beat! There is a zipper closure in the side that draws just enough attention, sure to make you the star of the club with these on.
Far too many heels start to look the same after hours of shopping and one can only have so many pairs in their closet. Well, if you're looking for a unique pair of lace sandals, these are the pair for you. This pair of pumps is perfect for the summer because they are open and airy. They can be worn to show off your brand new pedicure below the lace, and you will definitely love how comfy these Badgley Mischka heels are. With just that right amount of support, this stiletto heel isn't nearly as uncomfortable as others—that way, come the end of the evening, you won't be crying of pain in an Uber on the way home. You'll be ready to party more in the morning!
Some might wonder if it is even possible to have a pair of sexy shoes without rhinestones. Well, this pair shows that you can! A heeled sandal that's bordering on drop dead stunning, this pair of heels is one of the best I have ever seen—easily one of the most overlooked heeled sandals that should have been a must have summer sandal in 2018. It's a chunky heel that isn't going to make your heels cry like a baby at the end of the night, too, as they are easy to walk in. They are also surprisingly tall, so if you are looking to add some height to your style, these tan high heels are the pair for you.
Straps on straps on straps. Isn't that what we all want in a good pair of heels? It's not enough to have a stiletto heel to be considered sexy. That strap that goes around your ankle is just too cute not to have. The silver color is perfect for that night out on the town, and you won't regret purchasing these for the upcoming bachelorette party in Vegas. Just be ready to have people fawn all over your long legs!
Give us something unique to really be sexy, am I right? If you are all about standing out in the spotlight in your sexy shoes, then this is the pair that is calling your name. With a stiletto heel, as well as the comfort of being a boot, say hello to your new winter friend—a comfortable boot for walking all day and night. The sequin adorning these heels are about to rock your world. You will soon be ready to unleash your inner stripper by pulling these booties on. If sexy shoes are what you've been looking for, look no further because you're getting them with these!