10 Remarkable Business Watches That Won't Break the Bank
Leave an everlasting fashion statement.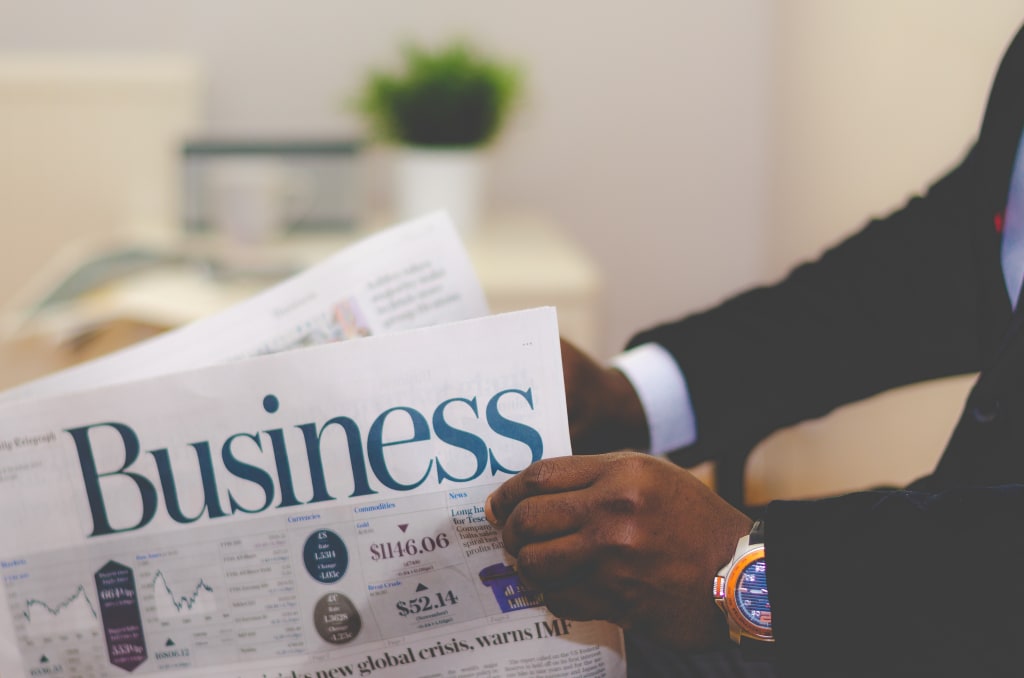 Business attire with a matching watch
Watch fashion falls victim to trends, but timeless design never goes out of style. It is the only piece of jewelry which is never bad to see on a man.
Love for watches can be an expensive hobby. Often, they are perceived as costly little gadgets. Judging from personal experience, this is very true.
While you may have the means to upgrade your appearances with a Rolex Daytona, I'd love to present the 10 alternatives that won't break the bank. Accent your attire with the perfect taste and look more professional.
Combination of Arabic numerals, brown genuine leather strap with crocodile-pattern and rose gold metal compliments the business casual look. This watch radiates a trendy fashion statement. JEDIR Chronograph comes guaranteed with a 24 months warranty for any quality defects. Professional quartz movement provides precise and accurate time keeping. Amazon is pricing this power watch at $28.00. It is eligible for Prime. Free shipping included.
Invicta Pro Diver is branded as an invincible timepiece. Features Japanese automatic movement technology with analog display. This watch utilizing high-quality materials generally found only in high-priced brands. Invicta is fully equipped to suit and satisfy the most particular and diverse business taste. The timepiece is suitable for professional marine activity as it is water resistant up to 660ft. Amazon has slashed the price of Invicta Pro Diver to just $78.99. Retail price normally goes all the way up to $285.00. Free shipping included.
Tonnier Slim Black Face is as elegant as it is fashionable. This precious timepiece features ultra-thin fashion design, stainless steel strap, and the high-quality alloy case. Glass is specially hardened to resist bumps and scratches. Suitable for professional business attire. But leisure time won't stay shy from this watch. It is truly light and convenient. Weight is perfectly placed at 3.5 oz. You won't even feel it on your wrist. Amazon priced this watch at $20.99. The offer is a steal. Leave a stellar impression with this timeless timepiece.
Casio is a famous brand in the watch industry. Remarkable quality and affordable prices are 2 most commonly associated things with Casio watches. Inspired by the sea, this watch's black resin band and stainless steel case give it a classic look while its anti-reverse bezel adds classic dive functionality. Simple 3-hand analog with date display is easy to read under any light. Casio Anti Reverse Bezel is water resistant up to 660ft. It's perfect for any attire due to its timeless design. This watch is currently selling on Amazon for only $41.93. Retail price might leave you stunned at $130.00.
Every blue suit dreams of being paired with a watch like MF MINI FOCUS. This timepiece can be perfectly integrated into any business attire. Beyond business, any leisure time will welcome this watch. Its vibrant colors create an energetic presence. MF MINI FOCUS breads exquisite and fine watchmaking craftsmanship. The design is kept simple, but personalized. Watch features small dial work, stopwatch, and a calendar. A great deal can be found at Amazon for only $29.99. Offer includes Amazon Prime and free shipping. Usual retail price can reach up to $299.
Timex Men's Expedition offers a real value for the seriously memorable look. Pairing classic outdoor styling with rugged construction, Timex Expedition chronographs are designed to endure the toughest hiking trails while complementing your business wardrobe. The genuine leather straps offer comfort, durability, and sophisticated styling featuring an array of natural tones, contrast stitching, and perforated patterns. Watch offers a water resistance of up to 330 ft. Amazon offers a deal for only $42.49, discounting the watch from the full price of $82.00.
Similar to already mentioned 8928OB. This design is an absolute must-have for any collection. You don't have to be a professional diver to enjoy the perks of this masterpiece. Classic diver design is carefully crafted for any serious business occasion. Timepiece perfectly blends fashion and class. Invicta Men's 8932OB Pro Diver exhibits bold style sparking flare to any attire. It's water resistance, like in the previous case, reaches 660ft. Amazon sparked yet another great deal pricing this particular masterpiece at only $49.60. Usual retail price could burn a $395.00 hole in your wallet.
For men of acquired taste Citizen presents the Eco series. The watchmaker established a well-known presence within the industry. Their Eco-Drive technology changed the game. The need for a battery is a thing of a past with Citizen Eco watches. This particular gem features a comfortable fit with a day-to-date indicator, luminous hands, and a 330ft water resistance. The black dial provides simple Arabic numerical, housed in stainless steel case along with a woven green strap. The timepiece can be found at Amazon for $94.40. The price is slashed from the regular $175.00.
This stylish timepiece will reduce the flatness in your attire. Vibrant design offers a bold statement. It reduces the dullness and adds confident and entrepreneurial style for a true leader. MINI Focus Business features blue dial with date calendar and protective scratch-resistant crystal lens. Water resistance is placed at 100 ft with a net weight of just 3.5 oz. It is meant for leaving an impression. Such timepiece is also perfect for a birthday gift. The watch can be found at Amazon for just $29.99. This deal offers astonishing value for money.
For the last watch on our list, I would love to present this masterpiece. CRRJU offers a sharp design focused on efficiency. It's striking look will catch any professional eye. The watch features Japanese Quartz movement technology, luxury silver stainless steel watch band, and smooth steel band surface. Style breeds the sense of elegant movement. It is a smart addition to any collection. Just don't go diving with this watch as it's water resistance is rated only for everyday use. This timepiece is selling on Amazon for only $31.99. The offer is a steal considering the usual retail price for similar designs.
It's possible to spend thousands of dollars to add that special detail which connects your while style of fashion. As it may be, this is not always necessary. In the globalized world of chronographs, new competitors have found amazing ways to drive the prices down for their piece of the market pie. This list offers a rare quality for set prices. All of the mentioned deals come with the Prime option and free shipping. For your next purchase be on the lookout for these bargains. They can spice up your attire without breaking the bank.