10 Cozy Jackets Perfect for Fall
Jackets perfect for fall should not only keep you warm, but should also reflect your personality.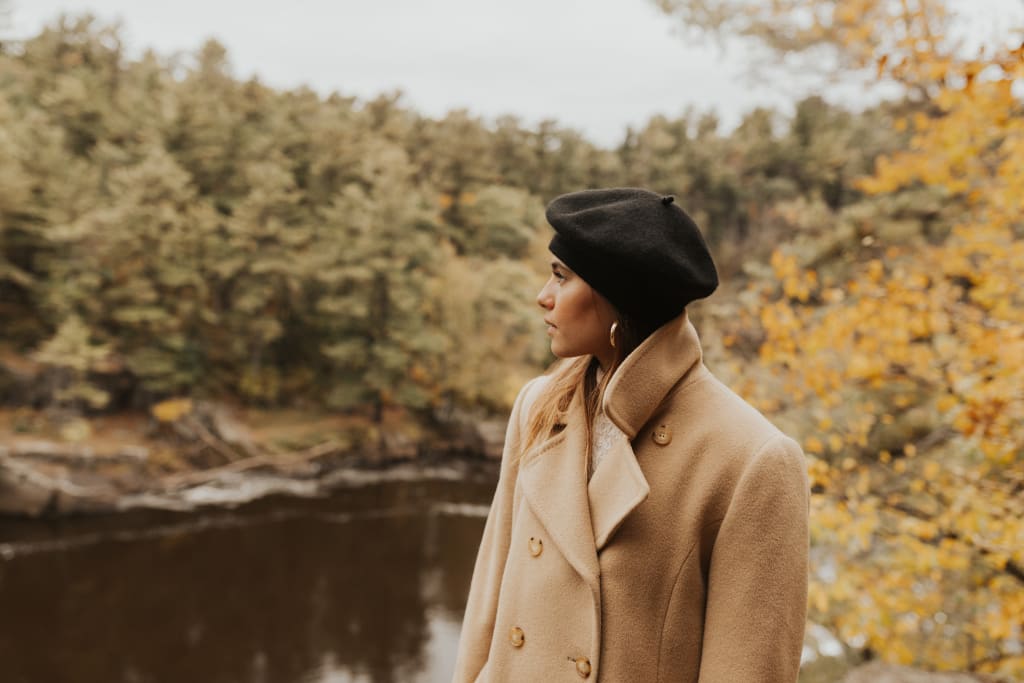 We all love a good jacket. In the fall, we need something cozy and stylish to energize us through the cold and sometimes gloomy weather.
During the holidays, we need something special to keep us warm during all those parties. Whether it is just a friendly gathering, or an office party, it's nice to make a statement instead of using any old jacket to keep warm.
We may also want to give a nice gift here and there, so for those dearest to you, consider spoiling them with a nice, new jacket. It's a gift they will use frequently that helps them express themselves, too.
If you're a fan of a warm and comfy look, you may want to consider a faux shearling jacket for the fall. This faux shearling jacket is similar to classic fleece jackets, but adds interest to the look with curly, long fur. Faux shearling is code for sherpa, which functions like any cozy faux fleece you have ever owned.
As the look suggests, this jacket will keep you warm in the months to come. It goes with many fall looks, it screams comfort, and this curly faux shearling jacket by BLANKNYC is not only stylish and warm, but it is also affordable.
Sometimes short hair is better, and a fleece jacket for fall might still have the classic look you're be craving. n PHILANTHROPY does a good job of recreating that look in an ivory shade.
This jacket can be worn everyday, as well as at those holiday parties coming our way. Warmth is the first priority. The second priority is style. The Irie Sherpa Fleece is not only timeless in style, but it is also a quality fleece jacket. This jacket gives you freedom to play with the rest of your outfit while staying snug.
Bold dressers may find this to be the perfect piece you need to complete your fall wardrobe. The shameless variety of colors on the leather jacket will make a statement that can't be ignored. This look can help you make that impression you need in the office or any social circle if you feel that you have been overlooked.
This bold jacket for fall will also keep you warm in all types of weather. The collar snap and simple front zipper will keep the inside of the leather jacket fully insulated. The smooth leather panels do well to fight off wind and mild showers. You can't go wrong with this durable and bold piece.
A good leather jacket can make any adventurer happy while providing warmth and durability. This black leather jacket is a daring look with versatility. This piece can work with soft outfits and edgy outfits. If you have a dress, add this jacket for a combination that draws attention.
This jacket will easily become a fall staple in your closet. The black leather with silver zippers and clasps gives the jacket a true biker-girl vibe. Everyone will benefit from having this solid leather jacket in their house.
High quality meets fun in this jean jacket. The jean is a timeless look that will work easy with your day to day attire, but try pairing it with black jeans and some boots. The pop of the animal print on the collar keeps the classic jacket alive and unique.
Structurally, this isn't just any jean jacket, the clean lines and simplicity of the pockets bring a modern sleekness to this jacket for fall. The cozy animal print collar is sure to keep you just as warm as it is stylish.
Loving the animal print? We have the perfect jacket for you this fall. Staying warm has never been so fun with this eye-catching mix of black leather and animal print. This is the jacket to get any party started.
The materials here are inherently warming. You'll love the feel of the fur on the exterior, as well as the warmth on the inside of this genius fur and leather mix. Be fearless as we face the cold days coming our way with this jacket in your fall wardrobe.
Who doesn't love a twist on a classic piece? If you are a floral fan, try this jacket for fall. The floral embroidery is a nice feminine touch to the jean material. You can pair this jean jacket with anything. You can use it with more jean to soften an edgy look, or with a dress to play up the softness of the floral.
If your fall wardrobe is too dark, then the floral embroidery will help to brighten things up. We love the classic, dark fall colors, but the soft pink keeps your closet alive. The versatility makes this jacket the perfect jacket for fall.
A little shine never hurts. This bomber jacket will light up any room. Bomber jackets provide an instant relaxed edge to an outfit. This piece does a great job of providing you that cool vibe while showing a fun side through the shimmer of the fabric. This is the jacket to show up wearing for a holiday party.
This jacket is a must have for any fall wardrobe. Everyone needs a jacket that can easily add life to an event. If you can't imagine yourself wearing this on New Year's Eve, close your eyes again and dream bigger.
Sometimes you need a bomber jacket that is easy for everyday use. This fur-trimmed bomber jacket is the stylish way to stay warm from day to day. This item comes in three different colors: Black, granite, and snow white. None of them disappoint.
This jacket can be paired with any casual, everyday wear, as well as some more stylishsweater dresses you need this fall. The fur trim sets this jacket apart from any other bomber jacket you've seen. As a high quality jacket, it will be with you for a long time. Layering is not necessary with this jacket. It is designed to keep you warm as soon as you zip it up.
Cozy is the word of the season if you're using this bomber jacket. The cool style of the bomber jacket meets a warm, soft faux-fur jacket. The soft pink will add a little dose of joy to your day every time you see this in your closet or catch a glimpse of your reflection.
This is one of those jackets you can use everyday in style. You will almost certainly find yourself feeling the fun fur on your jacket as you go on throughout your day. Everyone loves a soft texture mixed with a knock-out street style.
This fall, styling yourself is easy.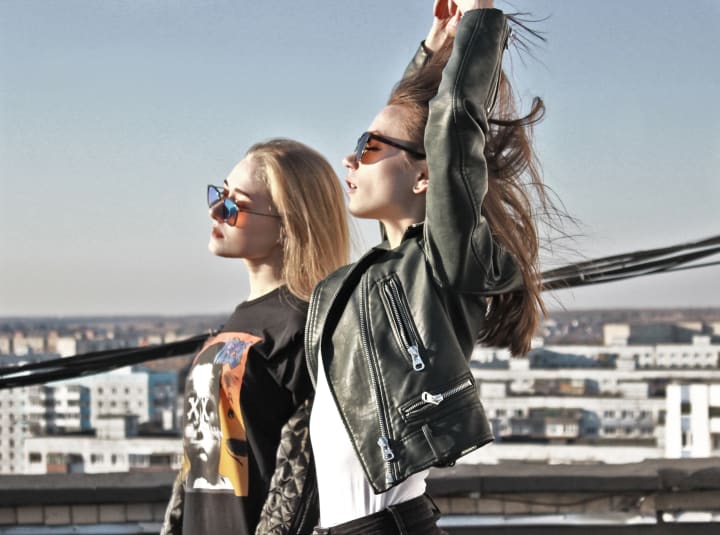 Your ultimate fall wardrobe is never too far away. Whether you are looking for a good fleece, jean, leather, or bomber jacket, you are bound to find an array of jackets perfect for fall. Our one note: Don't fall out of style by experimenting. You should never be afraid to take a twist on a classic to accurately reflect your own personal touch.