5 Pieces You Need to Complete Your Fall Wardrobe
Your Guide to the Perfect Fall Wardrobe Refresh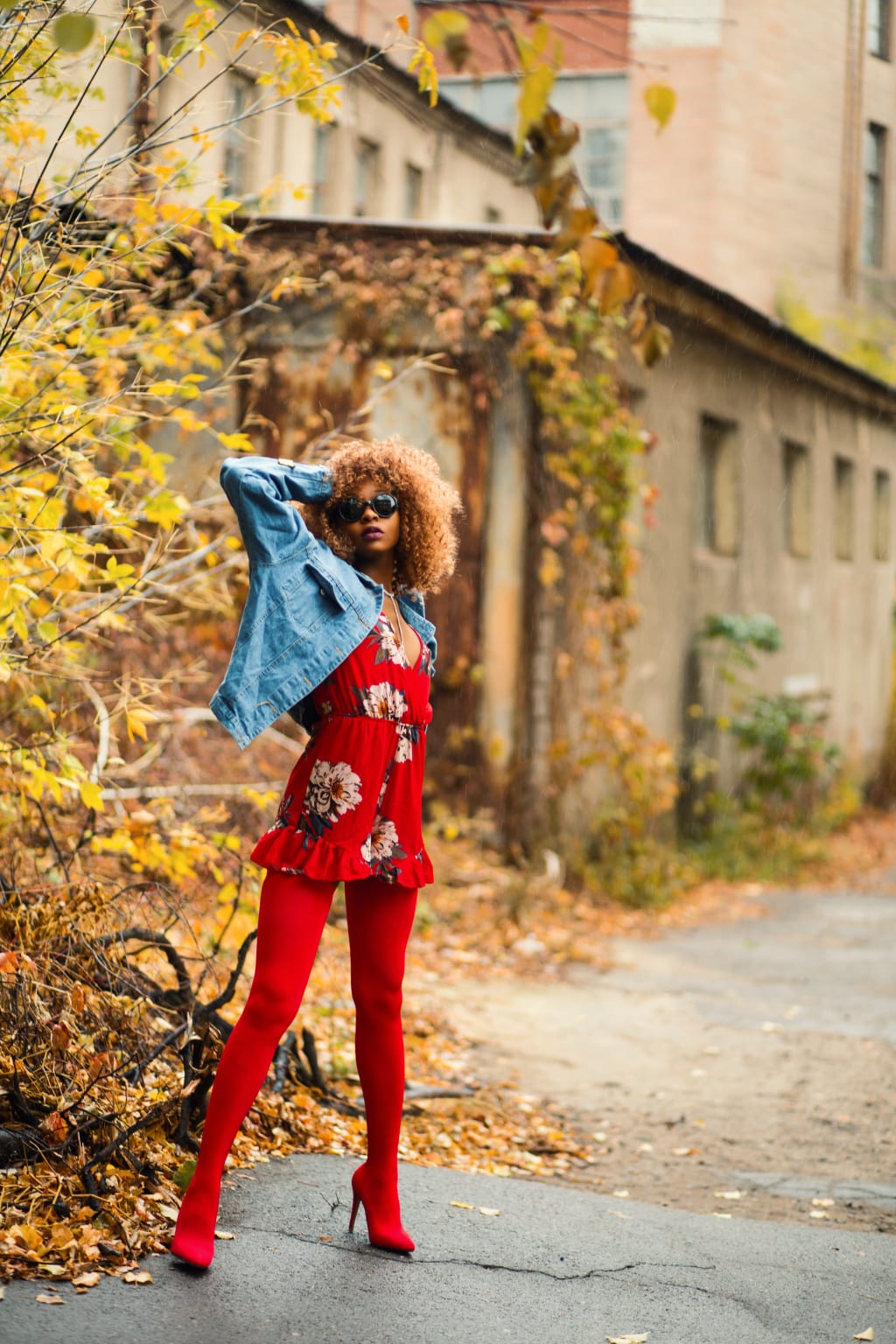 The transitional time between summer and fall can be incredibly bittersweet. On one hand, we're sad to see the warm days and extended sunshine leave us yet again. Some of us may even be losing a bit of summertime freedom to revert back to the schedules and structures of a school year. On the other hand, we're excited for our favorite fall Starbucks drink to return or the chance to pull out our favorite sweater again. No matter how we feel about, September is creeping up on us, fall is coming in quickly. With life in transition, it's a good time to get our closets in transition as well. Here's five pieces you won't regret adding to your closets to thrive this fall.
The first and arguably the most important step in the wardrobe revamp process for fall is the jacket buy. With the cooling temperatures, it's vital to find the perfect jacket to layer when you leave the house all day. A khaki trench coat is the perfect piece to carry you through this weather. It can be light enough for the warmer days, but convenient enough to wear over your occasional sweater. Not liking Khaki? So many sites have other color options that better fit your needs.
This is a trend I'm seeing everywhere. All of our favorite fashionistas are finding ways to incorporate longer skirts into their day to day looks. Don't be afraid to toss your mini skirt to the side and welcome in some extra length. These midi skirts are the perfect opportunity to mix textures or patterns by buying them in satin materials or even with polka dots. This is the best for those of us who aren't ready to commit to wearing pants just yet.
I don't know about you, but I can't remember the last time I wore a long-sleeved top or layered pretty much anything. Maybe that's just because I'm fortunate to live in warm summer temperatures. Regardless, fall is the time to reevaluate your go-to pieces for layering. To layer most effectively, I like to focus on high-quality basics that I can mix & match constantly. A long-sleeved bodysuit and turtleneck in a variety of neutral colors will take you so far this season. No one will realize you've been pushing back laundry day by rewearing some of your staple pieces.
For me, summertime means flat shoes to accommodate for all the frolicking and fun to be had. Now that I'm looking for closed-toe shoe options instead of my usual sandal, flip flop, or mule, all sorts of ankle boots are calling my name. The heeled bootie options are the cutest to me personally, so appealing by dressing up the dream fall outfit. However, heels aren't always optimal as I travel to work or walk in the cold so I started to explore flat options as well. If you're like me, consider finding a pair of Chelsea or biker boots for your more chill days.
At this point, I think I'm starting a jeans collection. Nowadays, there are infinite amounts of cute styles. No matter if you like them loose or tight, ripped or classic, black or light-washed you can find so many options that suit you. I'm always on the hunt for the perfect fitting pair of jeans that can take me from work to play and make me feel confident no matter what. Use this transitional time to find a pair for you.
There are so many other pieces you could add to your wardrobe if you're looking for a quick refresh. Use this time to have more fun with your style, be bold, and find what really makes you feel best. You know what they say—when you look good, you feel good!