World War 2 and Fiction
A collection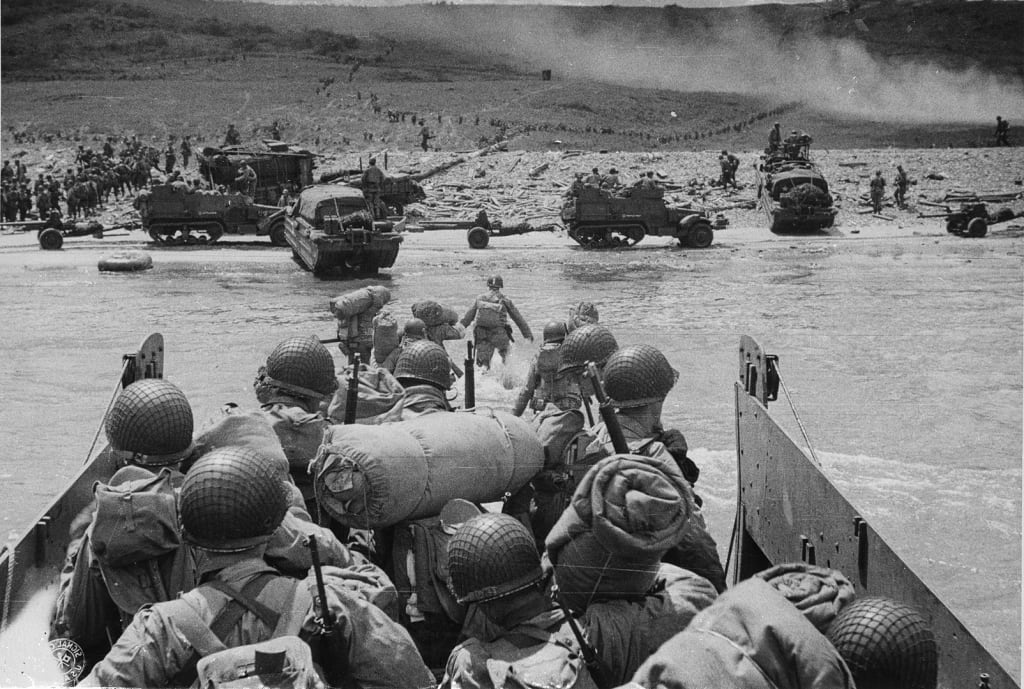 https://nationalinterest.org/sites/default/files/main_images/1604px-D-Day_from_the_boat.jpg
Your obviously aware of this iconic image of the D-Day invasion that marked the beginning of the end of the hated Third Reich.
You are also aware of the sad fact that many of the veterans are pretty dying off, along with those who were fortunate enough to serve the Holocaust.
I know you are aware of the recent installments of the Wolfenstein series, but that's more diesel-punk than actual real events.
What I am promoting in this post to you the readers are examples of Anti-Nazism and it's uses in popular culture.
Let's see what we have.
Lobster Johnson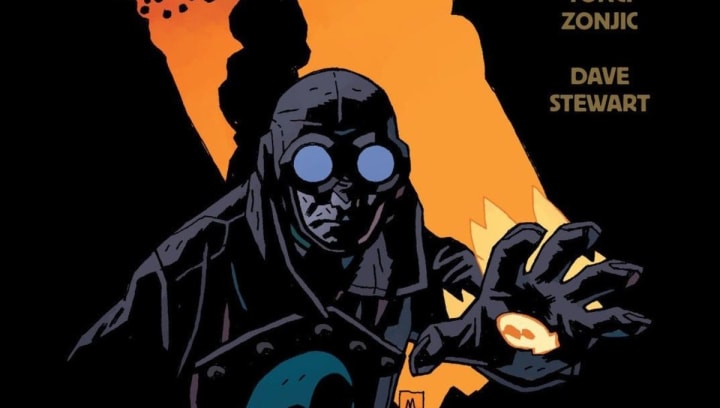 Appeared briefly in 2019 Hellboy film portrayed by Thomas Haden Church, this famed Nazi hunter was known to also be a vigilante before working for the United States government to fight the Nazi's on American soil.
Sadly, in the comics, he died after failing to stop the Nazi's from launching a capsule into space when the fire from the capsule's afterburner set created a series of explosions and fire that destroyed the castle.
Captain America: The First Avenger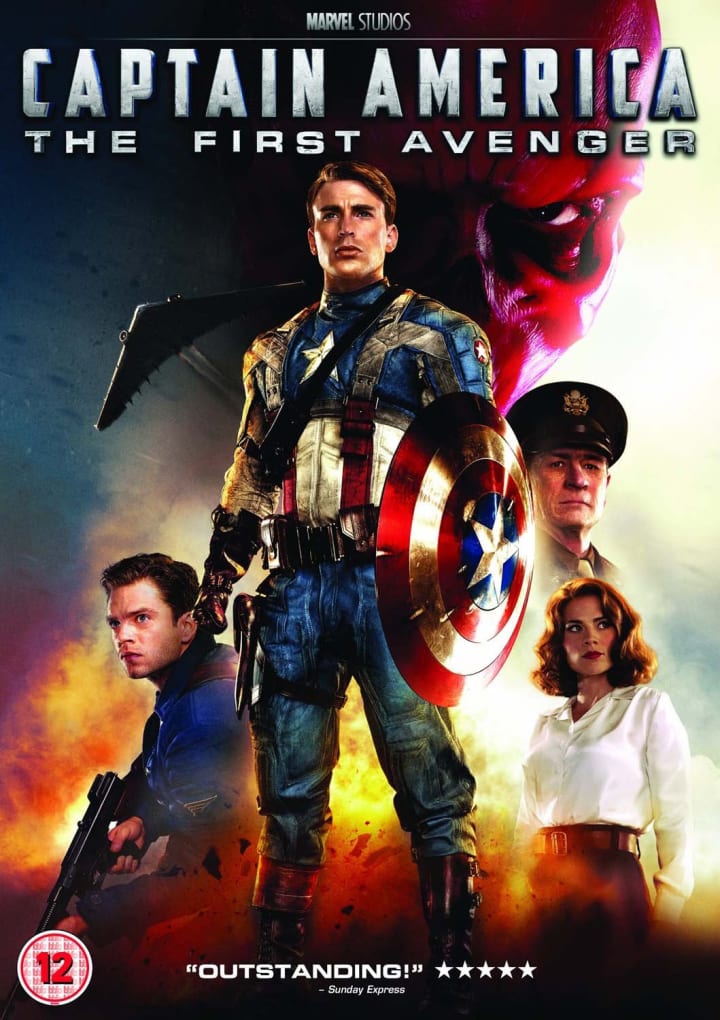 Don't need to say much about this do I?
Despite Hydra's cool weapons and intimidating vehicles, there was nothing that the Red Skull and the Third Reich could do against the Sentinel of Liberty.
To say that this awesome movie was an example of a Dieselpunk film would be most accurate.
Overlord
Not to be confused with the anime series by the same name.
The movie begins with the Airborne invasion of France that helped lead to the success of the famed D-Day Invasion. As expected, the lead character Private First-Class Edward Boyce (Jovan Adepo) was separated from his unit, but was able to meet others who were separated as well.
As they seek shelter in a French village occupied by the Nazi's, Boyce and his fellow soldiers learn that Captain Wafner (Pilou Asbæk) is rounding up villagers and is having them be experimented on by Nazi scientists in order to create the "Master Race".
If you see this movie like I have, you will agree that this film qualifies as a war/horror and I am not talking about the Holocaust.
Sgt. Rock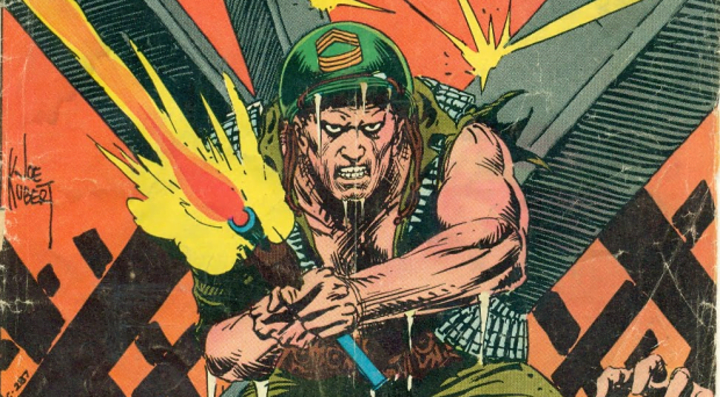 This great piece of fiction brought to you by DC Comics appeared in Our Army at War issue #83 in June of 1959.
He was involved in every major battle of World War 2 in the European Theater, along with seeing action in the North African and Italian campaigns of the war. He rose up in the ranks pretty quickly as his superiors kept getting killed off (not by his hand of course). It was believed that Sgt. Rock was part of the First Infantry Division (Big Red One) because of his appearances in North Africa, Italy and Northwestern Europe.
He the senior most sergeant of Easy Company (even though there is no regiment or battalion mentioned in the comics).
His famous catch phrase is: "Nothing is ever easy in Easy Company".
Hogan's Heroes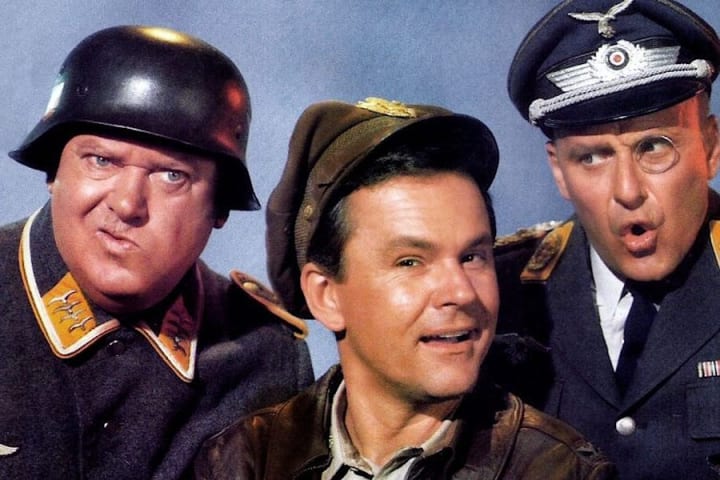 This classic piece of televised entertainment won two Emmy's for having Werner Klemperer as best supporting actor in a comedy and nominations in 1966, 68 and 69 for Best Outstanding Comedy Series.
The TV series follows the exploits of US Army-Air force Colonel Robert Hogan (Bob Crane) as he commands a group of experts while in the POW camp Stalag 13, as he and his group carry out sabotage missions, espionage activities and other special operations while being in the POW Camp.
The camp is commanded by Colonel Wilhelm Klink (Werner Klemperer) and guarded by the incompetent, yet lovable Sergeant Schultz (John Banner).
While Hogan's rag-tag band of experts consists of his fellow Americans Sergeant Andrew Carter (Larry Hovis) an explosives expert and Sergeant James Kinchloe (Ivan Dixon) the group's communications expert. French patriot Corporal Louis LeBeau (Robert Clary) an expert chief who is also friendly with the dogs. Rounding it out is Englishman Corporal Peter Newkirk (Richard Dawson) an expert tailor and occasional safe-cracker to forger to whatever con Colonel Hogan can expect him to do.
In The End
Whether you are a fan of anything that's historical fiction in the World War 2 setting or not, you got to admit that it's not all that surprising that one of the bloodiest conflicts of the 20th century would make such a large impact.
But in the end the real question remains:
Will the evil of the Third Reich ever remain dead?