Who Is NavaTheBeast?
A Marine That Is Making a Difference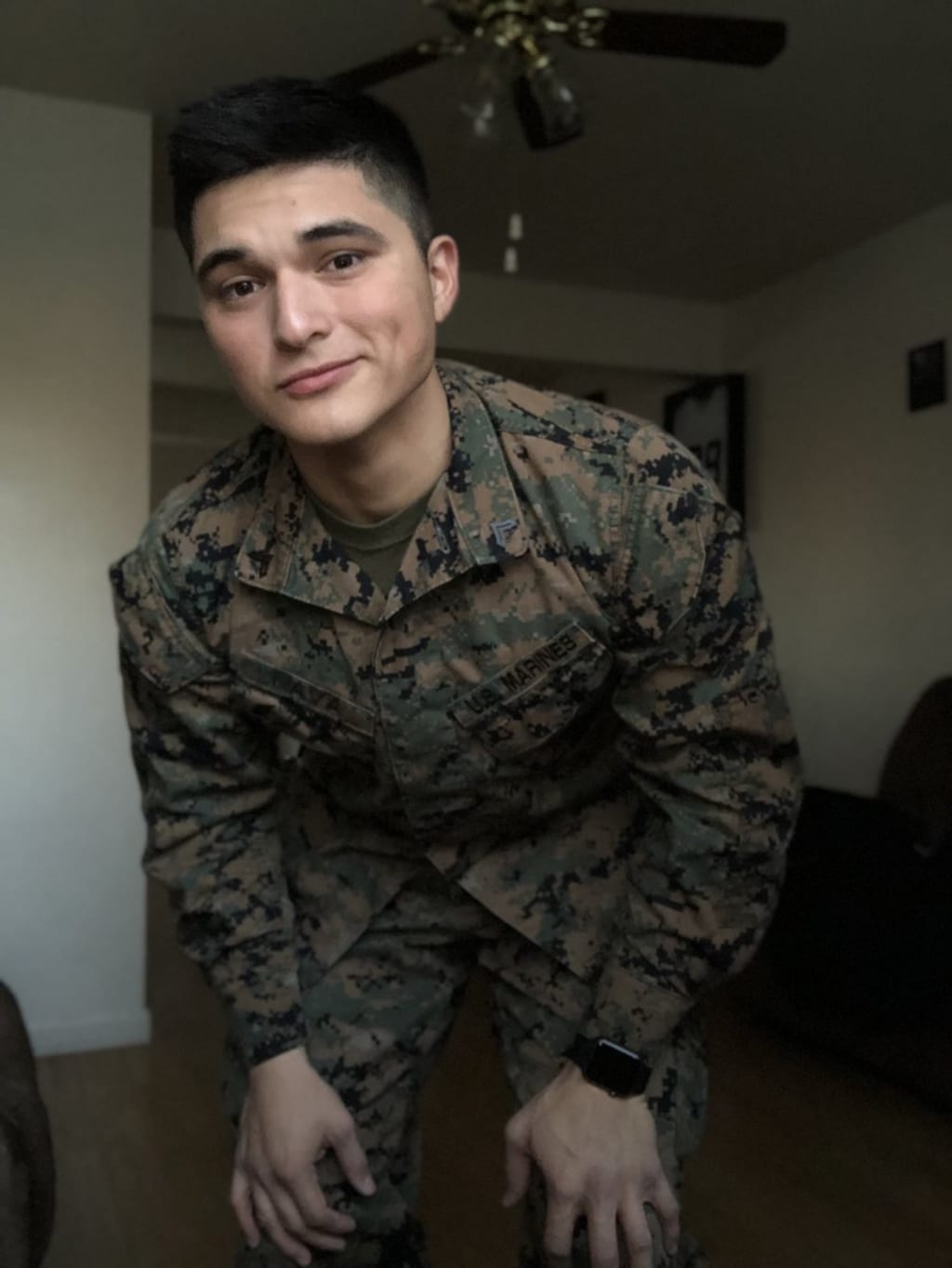 Armando Nava
Armando Nava, better known as NavaTheBeast, is an inspiration to every one of his subscribers on YouTube. He is the definition of what it means to not give up and to not be a quitter. Born as a Texan, 21-year-old Armando Nava shows people what it is like living the military life. He also does vlogs on fitness challenges and motivational videos that he makes with his free time. I personally enjoy watching Nava's videos and it's not just because I plan on joining the military.
The motivational and fitness videos are the reasons I keep coming back to his channel. I found his YouTube channel when searching for Navy videos. I had accidentally typed in Nava videos and I was then preoccupied with his marvelous videos. If my memory serves correctly then the first video of Nava's that I remember watching was him undergoing a Christmas PT (Physical Training) challenge with three other people from different branches of the military. It was not only enjoyable to watch but intense to see who would make it to first place.
His excellent camera work also made the video very high quality. His videos are amazingly edited to look as professional as possible which makes his channel better than other military vlogs that I have seen. Now you may be reading this and are asking yourself why I am writing about Nava. The answer to this question is simple. I want more people to know about what he is accomplishing in his life.
Thanks to him I want to improve on a lot of things. Some of those are getting better scores for my PT tests and in general being a better person. I also want to follow in his footsteps with the YouTube videos. I find it amazing that he is showing what his life is like in the military keeping his fans updated with whats going on in his world. If you haven't seen any of Armando Nava's videos then I highly suggest you check them out.
You should even try some of the PT challenges that he has posted to better yourself physically and mentally. The physical part comes with actually doing the workout no matter how hard it is. The mental part is telling yourself to not give up. If you do give up then at least make another attempt until you pass it. That is what Nava tries to teach people in his videos.
I will forever watch and like his videos as long as he keeps them up. If you enjoyed this article or any of my articles for that matter click the gift button at the bottom of the screen. I always appreciate criticism so tell me what you think. So to conclude this article like Nava would say "STAY HUNGRY! STAY HUMBLE! It's your life, not theirs, you keep doing YOU and go about your day."
A note to Nava: From the first video I saw of you I was inspired to do better. Thank you for the great quality and hard work that you put into your YouTube videoes. I understand you have important things you have to address first before you can make any but thank you for taking your time in them. I hope you keep it up and don't stop. I plan on joining the Navy after high school and I am going to do what you are doing with the vlog videos and fitness challenges.
It has been a pleasure writing this article about you and I hope that you liked it. Keep up the good work, Nava!