Top 10 Books Inspired by War
Anyone with an interest in history should take a look at some of these classic books inspired by war.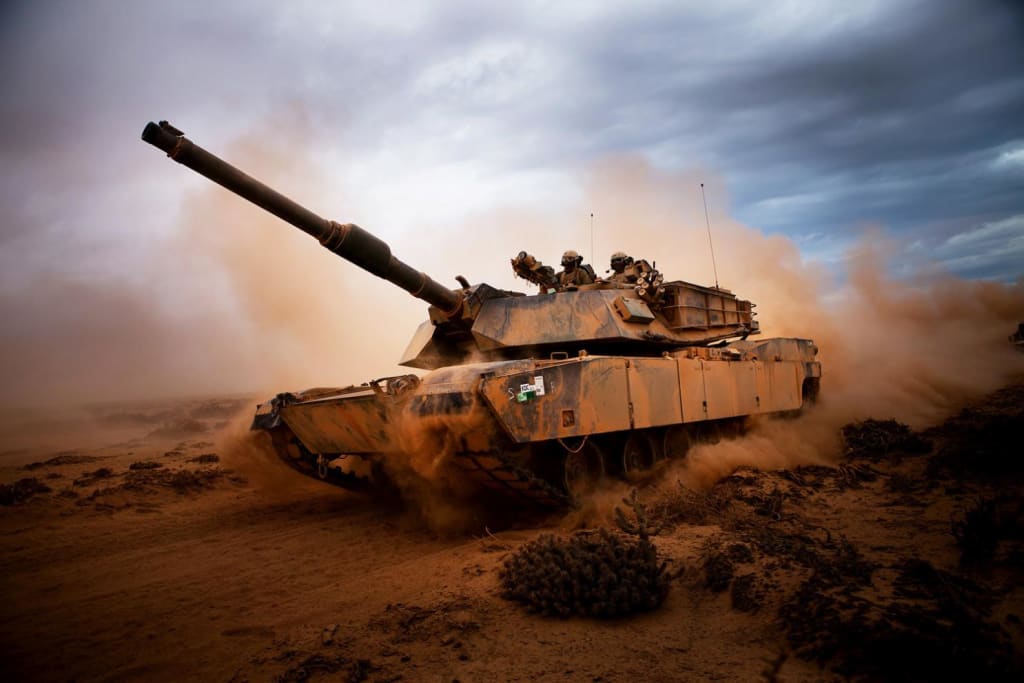 War is a dark cloud that has hovered over the shining sun of human's time on Earth. Between heartbreaking casualties, the burden on families, and the overall feeling of dread within the bleak trenches of despair, wartime is far from a pretty picture.
Having said that, there are plenty of gruesome truths wedged between the confines of the battlefield. Some of these harrowing realisms have been captured over the years by a plethora of authors. Some accounts, fictional; others, not so much. Regardless of genre, each book contains pertinent lessons not only for wartime enthusiasts and history buffs, but for the human race in general.
So let's go over some of the more poignant—and downright intriguing—books inspired by war, in order to get a better feel for the harsh realities of wartime. They will, undoubtedly, help you fill that literature void you've been longing to occupy.
Years after his death, Kurt Vonnegut remains a polarizing author and figure amongst literature fiends. One of his most impactful reads, and arguably his most famous, is Slaughterhouse Five—a bizarre blend of war, sex, and post-modernism pop culture. The novel follows the tale of ex-World War II soldier Billy Pilgrim, and his strange journey through life. Between the survival of the bombing of Dresden, inhabiting the fictional planet of Tralfamadore, and an odd love affair with a captured porn star, Pilgrim's fictional account is a roller coaster ride of emotions. And that's putting it lightly.
Did you know that this book was originally called War, What Is it Good For? before Leo Tolstoy's mistress convinced him to change the name to War & Peace?
Well, that's actually not true—sorry in advance if you didn't get the Seinfeld reference.
Anyway, on a far more serious note, Tolstoy's masterpiece is amongst the most famous books of the wartime-genre. This epic novel depicts Napoleon's invasion of Russia during the early 19th century. It might not sound interesting if you've never read it, but you'd be shocked at just how gripping of an account it is—especially considering the era it is set in and how palpably the characters are constructed to lead you through this epic.
All Quiet on the Western Front is, arguably, the greatest war novel of all time. What truly differentiates this book from the others is the fact that it is coming from the perspective of Paul Bäumer, a young German student. If you're looking to get a harrowing perspective by the "oppostion," then you must certainly check out All Quiet on the Western Front. It's certainly a book about WWI that will make you think.
The late James Salter remains one of the more acclaimed authors in recent memory, and look no further than his first novel, The Hunters, for proof of that notion. Salter was a former US Air Force fighter pilot, so he bases the novel off some of his own military experiences. The Hunters covers the stories of five different fighter pilots looking to achieve Aerial Combat "Ace" status, by garnering the requisite minimum of five kills. The book is wonderfully descriptive, and helps paint a better picture of life in the Air Force—one of the lesser talked about factions of the military.
For Whom the Bell Tolls, by legendary author Ernest Hemingway, also remains one of the most cherished and acclaimed war books of the last century. While A Farewell to Arms might be Hemingway's most recognizable work of art, For Whom the Bell Tolls is certainly up there in terms of quality and engagement. The book tells the story of Robert Jordan, an American member of the the International Brigades during the Spanish Civil War, who, along with the help of other anti-fascist guerrillas, blows up a bridge vital to nationalist support. If you're a fan of the good old fashioned "rebels versus the establishment" story arc, but this time from the point of view of one of the most famous writers who joined the military, then you'll definitely love this timeless classic.
While most of the other books on this list are of a serious tone, Joseph Heller's Catch-22 brings us a more lighthearted take on war. This satire is regarded as an incredibly fun read, but despite its humorous approach, it still provides its readers with a pretty vivid picture of life during World War II. The book is widely considered not only one of the best war books of all time, but historically, one of the greatest pieces of literature ever written. If that doesn't sell you on it, I don't know what will.
Birdsong: A Novel of Love and War by Sebastian Faulks, is easily the most contemporary read of all the novels listed thus far, but that doesn't mean it hasn't catapulted itself into elite company. The fictional world—which ranges from World War I to the present—contains some stunning realistic themes. For those interested in a hybrid romance/war novel, Birdsong is definitely a fantastic choice.
Keeping on the theme of gripping war novels named after birds, The Time of the Doves by Mercè Rodoreda is a powerful title that deals with the trials and tribulations of one shopkeep during the Spanish Civil War. The book was originally written in Spanish, but has been translated into many different languages over the years, making it both a global and cultural phenomenon.
Pat Barker's Regeneration is another great war book for history enthusiasts. What makes it such a polarizing read is the fact that it mostly deals with the psychological effects of wartime, as opposed to actual war events. On a humanitarian level, Regeneration poses some thought-provoking questions on the ethics behind war.
Finally, we have Men at Arms, a humorous novel from Evelyn Waugh. Waugh's book follows the story Guy Crouchback, an English man who decides to join the army at the height of England's involvement in the second World War. The book captures Crouchback's bizarre military training and his interactions with other eccentric soldiers while his unit is transferred to a brand new job with no real purpose. While the book might be lighthearted in tone, it is still one of the more gripping books inspired by war that you will ever come by. Especially if you're looking for something to relate to on a human level.
book reviews
About the author
I'm a middle aged man currently working as a Shift Supervisor at Bob's Furniture. I'm thinking about opening up my own restaurant some day, but my real passion is expressing myself through writing.