The Top Four Fearsome Blades Used By Special Forces
Even if one is not an enthusiast, it is hard to deny the sheer allure weapons, in general, have for a lot of us.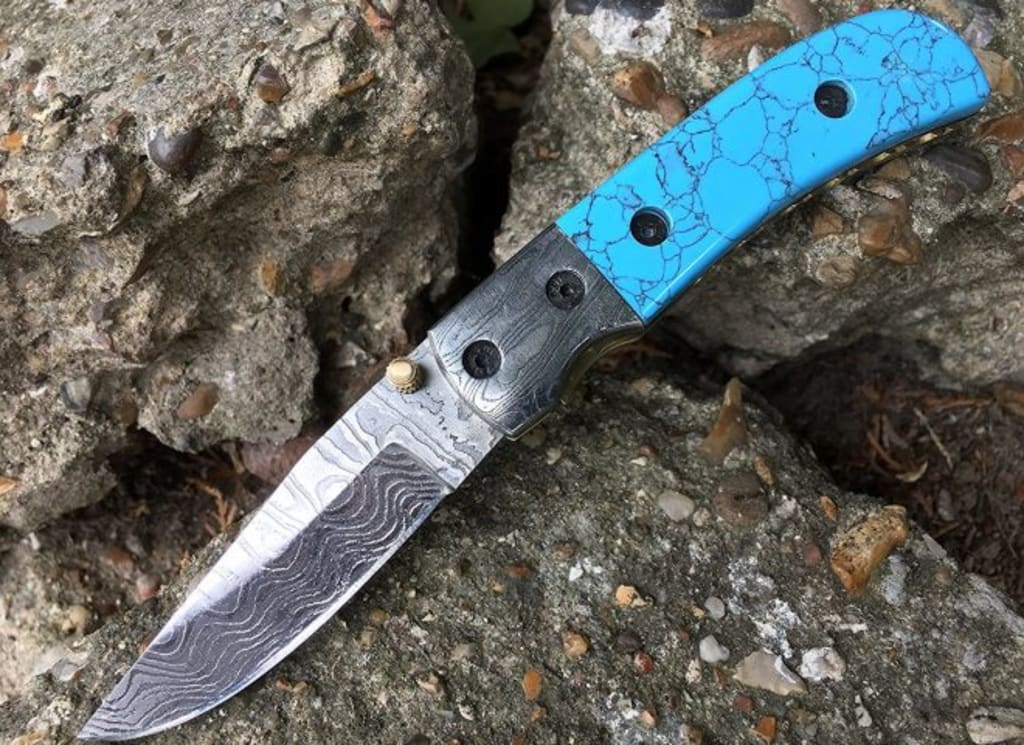 Many people have a sort of love/hate relationship with all kinds of weapons in general. They do find them fascinating to look at from a distance, but to get them to touch or wield a sword or gun would be too much of a stretch. Additionally, a lot of us have this internal fear within ourselves that we may very well end up hurting ourselves, because we have no idea how to handle them. Given how many times that has happened to people, this fear is perfectly valid.
In the case of special forces, they are all about choosing the most lethal weapons out there. Rest assured that you will not see them choose something as basic as a lock knife for their weapon of choice. They have the unique ability to transform themselves into whatever the particular mission requires them to be, and with the help of some cutting-edge gear and weapons to help them along the way, every mission is a success.
Hence, it goes without saying that a well-designed blade explicitly constructed for the most lethal kind of hand-to-hand combat would be the ideal choice for any Special Forces agent. Here are the top four blades that are mainly used by Special Forces:
The Ballistic Knife
This one was developed specifically for the Russian Special Forces, and is a hybrid blade and projectile. What is even more bizarre is that the blade of the knife can be detached and fired. Plus, they even use gas propulsion or compressed air, making them even more lethal than usual. Most of all, the knife can even be reloaded. Doubtful that we'll ever see a more unique combination of a knife with gun-like abilities.
KA-BAR US Marine Corps Fighting Knife
Now this knife has been around since the Second World War, and has encountered a few upgrades along the way. However, the simple and ruthless efficiency of the knife is exactly what makes it the preferred choice amongst many Marines even today. When it comes to fixed blade knives in general, this is certainly up there with the very best of the best.
Sheffield Fairbairn-Sykes Dagger
This model has been a particular favourite of the British troops all the way back from the 1940s. Being a blade of the most sophisticated and elegant variety, it's main strength lies in hand-to-hand combat, and surprise attacks, and the fact that it has a light, slim double-edged blade.
Gerber Mark II
This was based on the design of an ancient Roman sword to give it a timeless feel and aura. Having first seen action in the Vietnam War, later on, designers added sawtooth serrations to give it the vibe of a survival knife as well. Having a sleek look overall, it comes with a die-cast aluminium handle.
.
The list above should certainly have all knife heads salivating in glee, as well as dismayed at the fact that they will never be able to get their hands on these prime cuts. If you are a civilian, forget getting your hands on them; the real question is where on Earth would you use such knives, and in what situations? That is the real question that you need to ask yourself. Then again, there is a sizable segment of people who are content with collecting the best knives out there, reducing them to an admirable memento.
With regard to all the blades above, what truly brings them to life, and makes them even more deadly, is the ways in which they're used. Then again, if one does a bit of research, the civilian equivalent for the knives do exist, even if they are not as dangerous as the originals. Many people have made it a full-time hobby to fully delve into some of the best, and most intense, knives-fighting styles on the planet with the highest quality fighting knives right by their side. If you are enthusiastic enough, maybe it's time to add your name to the growing list of knife fanatics.