My Review of "Da 5 Bloods"
Spike Lee's latest movie is exclusive to Netflix. A crew of veterans revisit their past.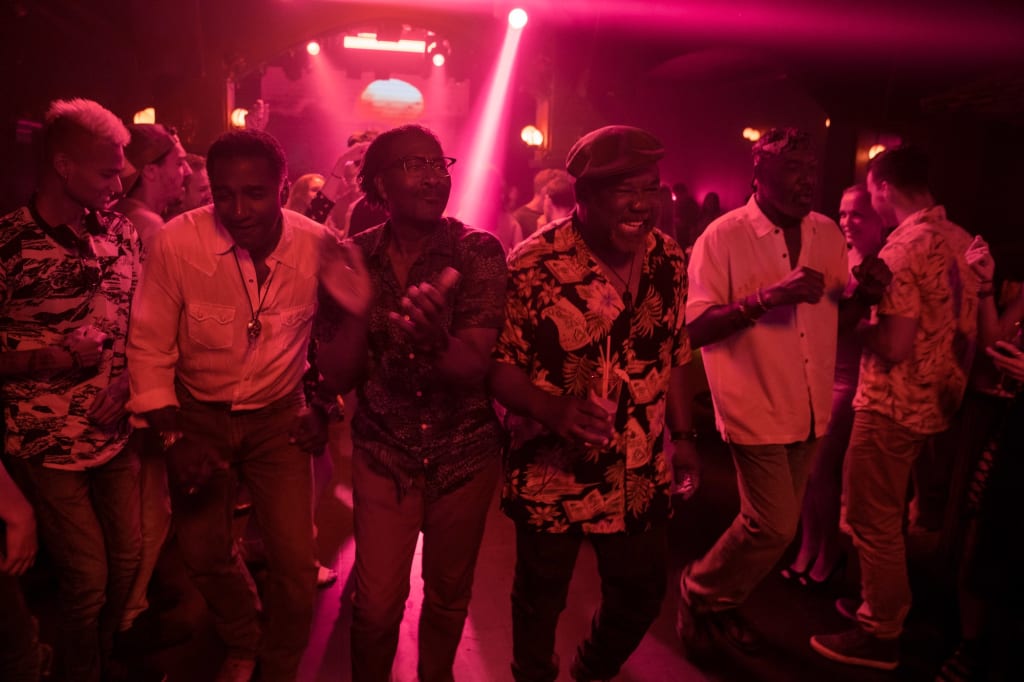 Da 5 Bloods had an amazing trailer that excited me for its release. It looked like a movie about war veterans coming back to Vietnam to look for treasure that they had buried back in the day. What we got was a lot more than a simple treasure hunting movie. As with many Spike Lee movies it's a study in the characters and the environment that they live in. It's a pretty interesting movie and although there were some interesting sidebars to the movie it was entertaining.
The movie starts out with what looks like a group of old friends meeting up with one another. They're all senior citizens and meet up at a swanky hotel in Vietnam. Although they've all come together to get reacquainted with one another there are ulterior motives behind their trip.
They've all met each other during the Vietnam war and it's apparent that there was confusion as to why they went to war in the first place. The movie goes on to explain that there was a war at home that wasn't being addressed when they sent black officers to fight the war in Vietnam. There is a sidebar to explain that black Americans have been in a number of wars throughout American history through false pretenses. They have always been racially degraded throughout history despite their heroic feats in many American wars.
All of this is best explained by the old friend's fallen leader Stormin Norman. He's the main reason the four friends Paul, Otis, Melvin and Eddie have returned to Vietnam. These friends have promised to come back to Vietnam to exhume a large chunk of gold that they had hid during the war. Their promise to Norman was to come back, get the gold and give back to black Americans for all they had to deal with over the years.
Unfortunately for the gang, Norman died during the war and they had promised to find his body so that they could bring him back to American soil. One of the friends, Paul, seems to be having a great deal of trouble coming to grips with the trip. He's constantly haunted by the horrors of the past and it seems as though there's something that he needs to settle in Vietnam that they don't know about.
Fortunately or unfortunately, depending on how you see it, Paul's son David sort of sneaks his way into their trip unbeknownst to Paul. David is fearful for his dad as he hasn't been himself for a while. He believes that his dad will experience some serious PTSD symptoms in Vietnam.
So it's more of a treasure hunt movie than it is a war movie. There are flashbacks to the past but they are few. I'm not sure why but they opted to use the old actors in the flashbacks. I guess it's so it's to make it easier for the audience to understand who is who in the flashbacks as there aren't many flashbacks. It is still a little odd seeing the older guys in the war but we understand who is who.
There is also comparisons between Norman and Paul's son David. Paul treats each of these characters polar oppositely. He loves Norman but shows no love for his son Paul. It's an interesting family dynamic which makes me wonder why Paul would even go after his father. I'm sure if you lived your whole life with your father hating you, your opinion of him would have changed in adulthood. I understand that children always want the approval of their parents but the situations that happen in this movie kind of make me when enough is enough. Still those that are in abusive relationships might have different opinions of this.
The movie even goes into philosophical opinions about war that makes you wonder. It truly does seem that ripple effects of war will never end. The offspring of casualties of war will always continue the ripples of the waves of war. Throughout the movie we continue to see the existing repercussions of the Vietnam war in Vietnam. The ripples are also present in America as we see in the family dynamics of Paul and his son David.
It was also mentioned that landmines are still present all around Vietnam because of the war. This continued to have me in agonizing anticipation as our protagonists continue to walk throughout the jungles of Vietnam. We're constantly reminded that there are still active landmines everywhere and we know that anyone can die at any instant. In some ways this gives you kind of a panic throughout the jungle scenes of the movie.
The only thing that kind of takes you really out of the movie is the sidebars that they decided to put into the movie. It's important that they let us know who the black heroes were in wars but the way it was presented in the movie seemed kind of out of the blue. It would have been fine if they mentioned these heroes but they pop a picture of the hero on the screen like a YouTube video and it really felt out of place. I know what they're trying to do but it didn't feel consistent with the movie.
Overall, it was a fun and tense movie. It wasn't what I was expecting it to be but I'm happy to say it was more than I thought it was going to be. I have to give this movie a 7.5 out of 10. It's a great watch through but I don't know if I'd go out and watch this movie again.
movie review
About the author
I have tons of opinions that change constantly. I watch a lot of movies and play video games. There are some articles on my struggles with languages and dance as well.