Mike Smith is Dead—Pt. 34
Christian lite - Fiction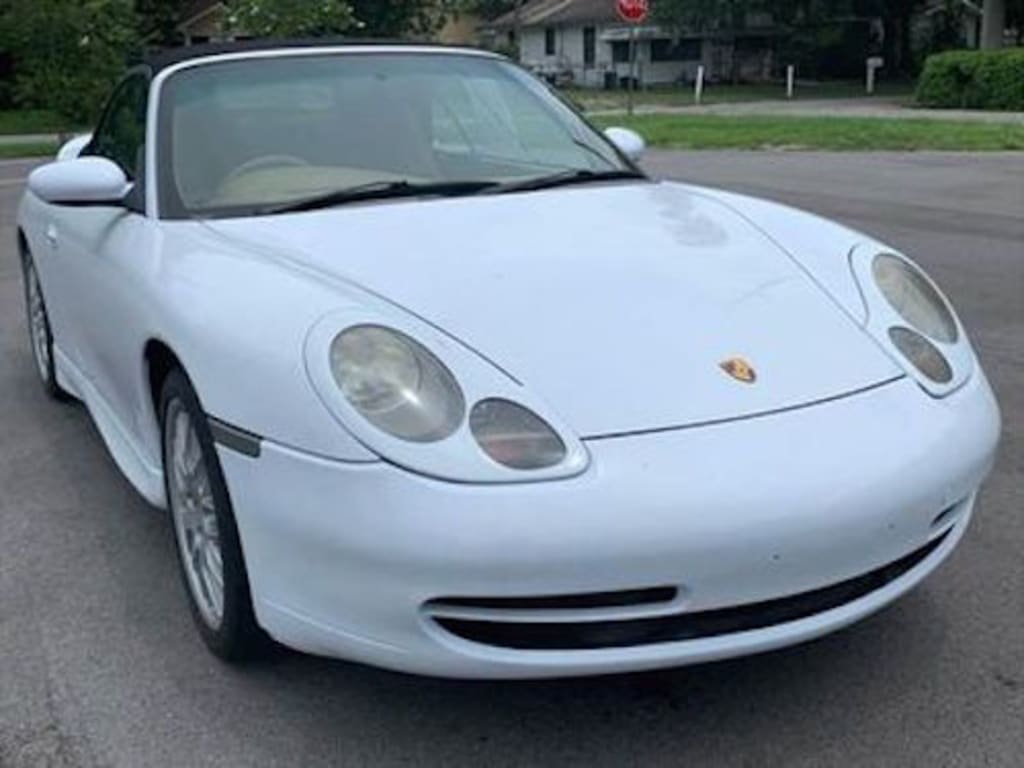 A week later, at the Florencia house, Kip and Rosa sat with Giles and Marcos having breakfast.
An old Porsche pulled in the driveway and Marcos instinctively stood and walked to the front window tucking his Glock in the back of his jeans. A nice looking young man walked up to the porch and rang the bell. The housekeeper started toward the door but Marcos held up a hand to stop her.
Marcos opened the door.
The young man stood there with hands in pockets looking at his feet. "Is Miss Giles here?"
Giles stood and walked to the door. "Yes."
Marcos opened the door fully.
"Uh, I'm Javier Ortiz-Olson, can I talk to you a minute?"
Giles was dressed in white gaucho pants, a tucked green blouse and her hair was tied back in a pony tail.
The lanky young man stammered. "Uh."
Giles smiled. "Javier, come on in and have a seat. We can chat, sure." She opened the door wider and waved her hand pretending to shoo Marcos away. She put her hand on his arm and guided him into the living room area and then pointed to the sofa. She sat in a side chair. "Okay, I get to ask the first question. How did you find me here?"
The young man looked down again. "A friend works at the hotel and he said that Mr. Lafey registered and paid for all the rooms through a company called Pacific Holding. I drove to San Jose and started searching and this address came up. I thought maybe someone here could direct me, but I saw you through the window when I drove up."
"I guess I should be flattered. But, why?" She crossed her legs and put an elbow on her knee, then leaned forward.
"After you left the house dad went kind of nuts and left. The next morning the police and investigators came because of a newspaper article and stuff on social media and because they found," tears ran down his cheeks and he stumbled when he spoke. "Part of my mother's remains." He looked around and Giles handed him a tissue. "My father told me she went to Rio."
"And," she said.
"So, I came here. I remembered you said you knew my dad long ago."
Giles softened her tone. "I did, during the revolution. He was an aid worker. Later he got into American politics and eventually became Vice President of the United States."
"Did you know my mother?"
"No, I only heard of her during my work with the Embassy. She was employed by a bank in San Jose."
Javier seemed to relax. "We lived here for fourteen years before we moved to El Salvador. We actually lived in the US when I was a baby. I think that's where my father met my mother."
Giles said nothing about Roger Olson's marriage. "Oh."
"We moved to Costa Rica when my mother went to work for a man in the government. A fat man who sweat a lot."
"Ivan Simmons."
"That's right. Anyway, we came to San Jose. Then about two years ago we moved to El Salvador. I had to change schools. We moved to the house on the beach. Dad said it was the place where he buried his first wife and daughter, which I thought was strange since he just bought the house. I saw the real estate man come by with papers after we moved in. I know he's my dad and all, but something is not right."
"Javier, where are you staying? Here in San Jose?"
"I don't know yet."
Giles turned in her seat and yelled. "Kip."
Kip came from the kitchen area to the front room. "Yes?"
"Meet Javier Ortiz-Olson."
Kip extended his hand. "I think we have not met, but have seen each other before."
Javier stood. "Aren't you Mr. Smith?"
Kip and Giles laughed and said together. "Mike Smith is dead."
"I go by Kip Waller," said Kip. "My corporate name is Jay LaFey, but that's another story. Long ago my real identity had to be erased to help cover wrongs by the United States. I officially became Kip Waller. The details of that are stored in some history of Latin American book."
Giles looked up. "Kip, is the apartment in the pool house still available?"
Kip nodded. "Needs to be straightened up. I also need a pool man, someone to clean the pool and attend the area in exchange for rent."
Javier grinned. "Really?"
Kip smiled and put his hand on the young man's back. "When did you leave the house on the beach?"
"A couple of days ago."
"Leave anything in El Salvador."
Javier shook his head. "Only a few friends and teammates, I'll miss football."
"Florencia local club contributes members to the National Team. I bet they would welcome a new member."
A smile passed over Javier's face. "I could go to tryouts. I'll check with the association."
Rosa and Marcos emerged from the kitchen.
"Meet our new pool man. Javier. He's going to lodge in the pool house."
Rosa walked over and hugged Javier. "Welcome."
Marcos shook his hand.
Rosa took Javier's hand. "I'll show you the pool house."
Giles laughed. "Behave."
"Oh do I have to?" Rosa giggled.
"Be aware Javier. These are dangerous women." Kip led the way through the house. Rosa took Javier's pulled him along with Kip following. Marcos headed back to the kitchen area and his cup of coffee.
Roberto was walking up the walkway from the pool area as the group approached.
"Hey, meet our newest employee. Roberto meet Javier, he's going to look after the pool and the area." Rosa pulled Javier forward.
"Cool. Welcome to the family." Roberto laughed. "My knees don't do pool work." He pulled Kip aside. "I'm going to the farm later, you want me to bring some cheese back?"
"Good idea."
Minutes later Giles crossed the foyer and Kip touched her arm. While Rosa shows Javier the pool house is good time for me to meet with you."
"Something serious?" she asked. "Kip, you handed that cute kid off to your wife."
"Hey, I'm not cute enough."
Giles giggled. "You're not eighteen."
"Okay. Rosa and I have been talking. We need a manager for properties in the Escazú, area, the farm, the B&B, and subsequent properties. I have an apartment in Escazú,. If you're not going back to Panama City, would you consider trying that for a few years?"
Marcos stood in the doorway. "She's got something else to do."
Kip looked back, "What?"
Giles put her hand on Kip's shoulder. "I'm headed to Buenos Aires to be in marketing with the Aircraft brokerage and finance Company." She paused and said quietly, "Sam would approve."
"Don't worry, we'll fly in and mooch off your hospitality anytime." Marcos laughed and pointed out the front window. Roberto and Javier were looking over Javier's old Porsche. "I think you have enough family around."
Kip took a phone call and excused himself from the group. He came back beaming. "I just talked to an old friend in Panama. He will be here next week. He accepted the job I offered as CFO of the corporation."
"Who's that?" Marcos asked
Kip beamed. "My old friend Jorge Salas, used to be with Publica."
"Cool," said Giles.
The next Sunday Rosa had Roberto and nine of their ten kids and wife, Marcos and Giles, Javier and Kip all at the 10 AM Mass at the tiny chapel in Quepos, Jorge and his wife and even Sonny and Peter joined them, although Rosa strongly suspected Peter was hiding a beer under his shirt. Father Luis looked out on the crowded congregation and smiled. Afterward they all went to a banquet at the hotel. Roberto offered the first toast.
"To friendships that never end," he raised his water glass. Nearly all of the men in the room also raised similar toasts.
Later that day in El Salvador a team from the coroner's office exhumed two graves on the foreclosed beach property. A backhoe carefully hoisted two very large and strange oblong metal boxes out of the sandy ground. The coroner's staff used pry bars to pop open the first metal box. It was filled with cases of M-16s and B.A.R.s and quick look at the second large box revealed ammunition for the same.
Former Vice President Olson disappeared and was thought to be hiding in Brazil.