Marine Corps Stories: A Black Female Marine Like Me
A news anchor interviews Commandant Misha Wainwright concerning her ability to command.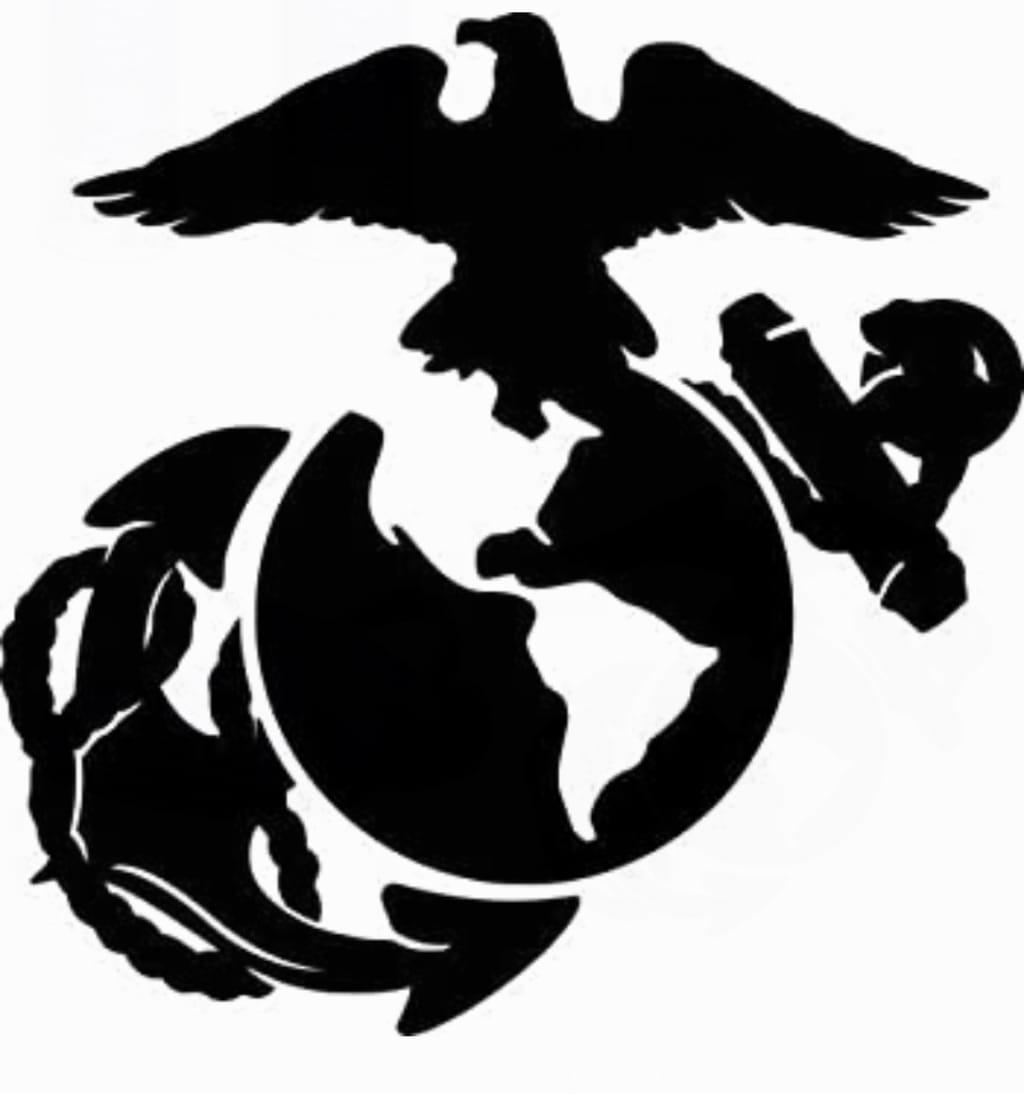 "We're here with the Marine's top general and Chairwoman of the Joint Chiefs of Staff General Misha Wainwright," said news anchor Denise Galloway.
"Now, General, tell me what it took to get to where you are right now?"
Misha breathed. "I'd rather be fighting in Saudi Arabia with my warriors. But to answer your question I gained respect, passed the tests, and it didn't hurt that I earned my way up the ranks. I gained my four stars by always being confident, not cocky."
"I see. So, you've said you'd rather be in Saudi Arabia. What is the role of a general in the States?"
"I go to meetings, and I do my damndest to keep my Marines mission prepared and battle ready."
Misha wore her green and khaki Service Alphas for the interview. Her stars sparkled like the eyes of a child on Christmas morning.
"Will you be able to continue this line of support here?"
"I'm in close contact with the colonels and generals who are currently serving over in SA. I know their professionalism and leadership will be sterling...are sterling."
"With close to twenty-thousand troops over in Saudi Arabia right now, what are the decisions that need to be made to ensure unit cohesion and esprit de corps?"
Denise wore a pantsuit with a smart blouse. She was brown-skinned, too.
"I think it depends on the individual Marine. That individual is more important than the group. Now, it's like this: The individuals are like fingers, and the group is like the singular fist. Everything comes down to individualism."
"And what about reason?"
"We have a rationale in the Corps that says a great Marine is a thinking Marine. He or she is the meaning for our force. That particular Marine must have the brains to lead others into battle zones."
"And speaking of battle zones, you were the first black female to command infantry troops in the Marine Corps. How did you go through the resistance of other general officers in the field?"
"I let my accomplishments speak for me. I took those same courses. I guided my Marines through urban combat areas. A black female Marine like me had to go over obstacles, literal and figurative ones, to get where I am today."
"I can see the sixteen stars on your collar and shoulders. How much weight is placed on you?"
"I don't feel the weight. My guys and gals have more weight on them. My role is to take as much weight as possible off of their shoulders. From the private all the way up, my job is to make sure they're set physically and mentally, with an emphasis on the latter."
Denise shifted in her seat. "Now, General, the Corps has had an issue with promoting blacks and women especially. What are your thoughts on the decision-making process for people of color and women to enter into the general field?"
"I'm an example that it's possible. For Marines worthy, not a certain race or sex, they will be able to reach the higher levels of the ranks."
"What are the hallmarks of a Commandant of the Marine Corps?"
"You have to assess every situation, and take into account the mentality of a family member who may have lost a Marine, or found him or her without limbs and organs. The level of seriousness and reality come into play. I have to act like these stars don't even matter. A father burying his only child must be addressed like a human being. I can't just go into 'general mode' and act like a robot officer. I don't have to humble myself, but I do have to convey how confident I am relating the life of the fallen, and how she or he lived in this beloved Corps."
marine corps
I am a forever young, ego-driven, radical hipster from Delaware. Investor. Objectivist for life. Instagram: @skylerized
Twitter: @SKYLERIZED
Receive stories by Skyler Saunders in

your feed