"Kalashnikov" begins supplying the Russian army with new sets of military uniforms
The Kalashnikov company has started supplying the Russian army with new sets of military uniforms, and one set includes a few important items.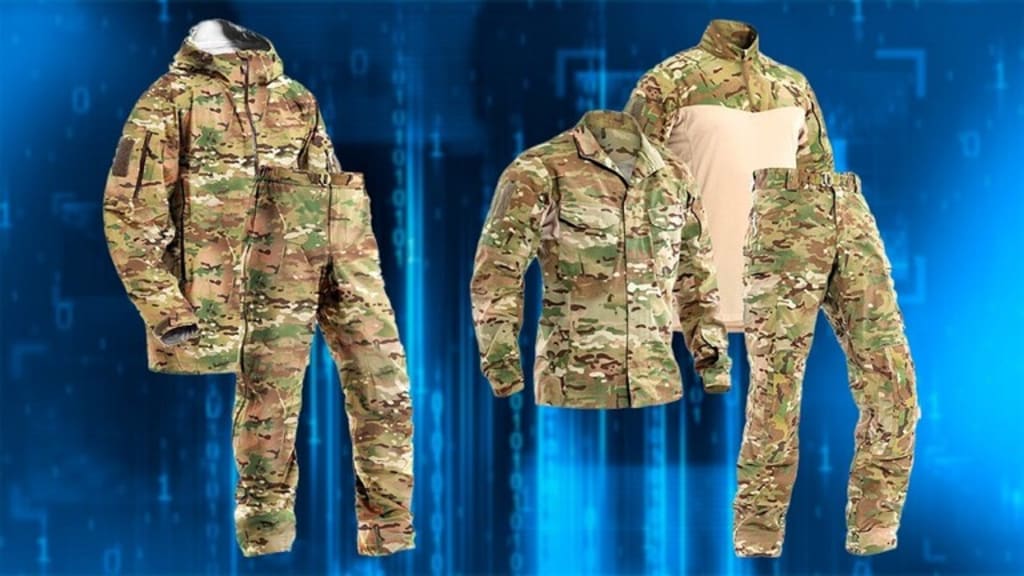 The company "Triada-TKO", as a subsidiary of the "Kalashnikov" company, launched the process of providing the Russian army with sets of the first military uniforms that were developed in cooperation with the Russian Ministry of Defense and are intended for wear in all weathers and all seasons. This was reported by the military service of the "Kalashnikov".
A Kalashnikov spokesman said that the first group of military uniforms includes tens of thousands of summer suits and hats that are protected from wind and moisture.
The collection includes thermal underwear and fleece jacket, all-season suit, winter and summer moisture-proof and windproof suits, summer hat, all-season hat and winter scarf.
The spokesman explained that the military uniforms were developed by the "Kalashnikov" company, in cooperation with experts in the Supply and Supply Department of the Russian Defense Ministry. Source: Rossiyskaya Gazeta
Kalashnikov has started producing new military helmets with high safety specifications
The Russian Kalashnikov Corporation announced that it has started serial production of Elbrus-T helmets made of titanium, which has high resistance against shrapnel.
A statement issued by the press service of the corporation read: "The Steel Institute of our corporation has started the stage of serial industrial production of the new Elbrus-T helmets made of titanium. Titanium helmets have several advantages over helmets made of other composite materials, including high protection against fragments with sharp edges such as fragments Hand grenades, mines and high explosive shells.
The statement added, "The new helmets comply with the Russian protection standard BR2 - R 57560-2017, and are superior to their competitors from other titanium helmets. The new technologies used by the manufacturers will reduce the production cycle to 3 months."
The statement indicated that Kalashnikov's "Steel" equipment is considered one of the leading institutions in Russia today in the field of producing materials for weapons and special military equipment, and it develops several types of dynamic and electromagnetic protection shields, radiation protection equipment, and equipment to protect against high-precision guided weapons. Source: Russia's weapon
Military expert: Russia has many ways to destroy Leopard tanks
Russian military expert Alexei Leonkov announced that the Russian army has many means to destroy German Leopard tanks that will be sent to Ukraine.
Commenting on what analyst Bjorn Stretzel wrote in Bild newspaper, the expert indicated in an interview with Izvestia newspaper that Russia has at least three types of weapons that can destroy Leopard tanks that will be sent to Ukraine, indicating that what is meant here are TM-62 mines and Russian combat vehicles. and anti-tank guided missiles.
He says: "Bild newspaper published a general classification of anti-tank weapons, and this classification seems reassuring. It may have been specially designed for the Polish crews who will drive these tanks in Ukraine, so that they do not escape. But we know that our army has many anti-tank missile systems. Some of them are launched from the air." By helicopters and fighters - "Storm", "Ataka" and others. Others are launched from ground platforms "Konkurs", "Cornet", etc. These are systems designed to penetrate the armor of tanks. There are different types of anti-tank mines.
According to him, Russian tanks are equipped with a full range of armor-piercing munitions, including finned armor-piercing missiles.
He says: "The T-72 tank is equipped with Mango-2s that can penetrate a Leopard tank in any direction, and the T-90 tanks are equipped with bullet shells. That is, we have what we can destroy Leopard tanks with, although the tank is a difficult target, but we will find a way to destroy it." Source: newspaper "Izvestia"
Russian scientists create "vision" for river and sea vessels
Russian engineers have created a "sight" for river and sea vessels and boats, including uninhabited ones, capable of identifying dangerous objects within one second from a distance of 700 meters.
The media office of the National Technology Initiative Projects Support Fund indicated in an interview with the Russian news agency Novosti that "Russian engineers have created a technical "vision" for river and sea ships and boats, including unmanned ones, that can, in less than one second, identify objects 700 meters away on their track. And chart a new path to avoid obstacles."
The new technology can be installed on ships and in a fixed monitoring place to identify dangerous (tree trunks, shoals, nets) and non-hazardous (birds, garbage) objects. This technology releases light and sound signals when a dangerous object is approaching. This technology does not require crew intervention, according to the innovators.
"The main thing in our innovation is that there is no need for permanent human control to monitor the water surface and decide to change course to avoid dangerous objects," says Andrei Chapygin, Director of RobBotCraft LLC.
And he adds: to start serial production requires large investments of about 20 million rubles. The company plans to produce three types of this new technology: "simplified", "basic" and "advanced".
He says, "We plan, during the years 2023-2024, to start serial production of technology that will allow the detection of potentially dangerous objects in a timely manner, which will reduce risks to ships and fixed structures and improve the effectiveness of rescue operations and the movement of unmanned watercraft." Source: Novosti
Russian experts are developing new drones for transporting mail and cargo
Russian media reported that experts in the country have developed new drones that will speed up the delivery of mail and goods across the country.
On the subject, the director of Rusdronport, Nikolai Riashin, said: "Russian experts were able to develop a new drone that is capable of transporting mail and goods from postal and freight companies and delivering them to customers and customers very quickly. This type of drone will speed up the process of transporting mail and reduce the cost of shipping it."
He added, "The new drone has a total area of ​​3 square meters, and has the ability to carry 5 kilograms, fly for an hour continuously at a speed of 60 km / h, and travel 15 km in each mission, and most importantly, its ability to work efficiently in various weather conditions and at temperatures ranging from between -20 to +45°C.
According to the available information, it will be possible to control the new drones from ground control centers, and one person can control 7 drones at one time and determine their paths, and these drones will send their coordinates continuously so that the operator and the receiver of the parcel can know their location in real time. Source: 4pda
Reader insights
Be the first to share your insights about this piece.
Add your insights