Israel's Intelligence
The Capture of Eli Cohen - Israel's Most Famous Mossad Agent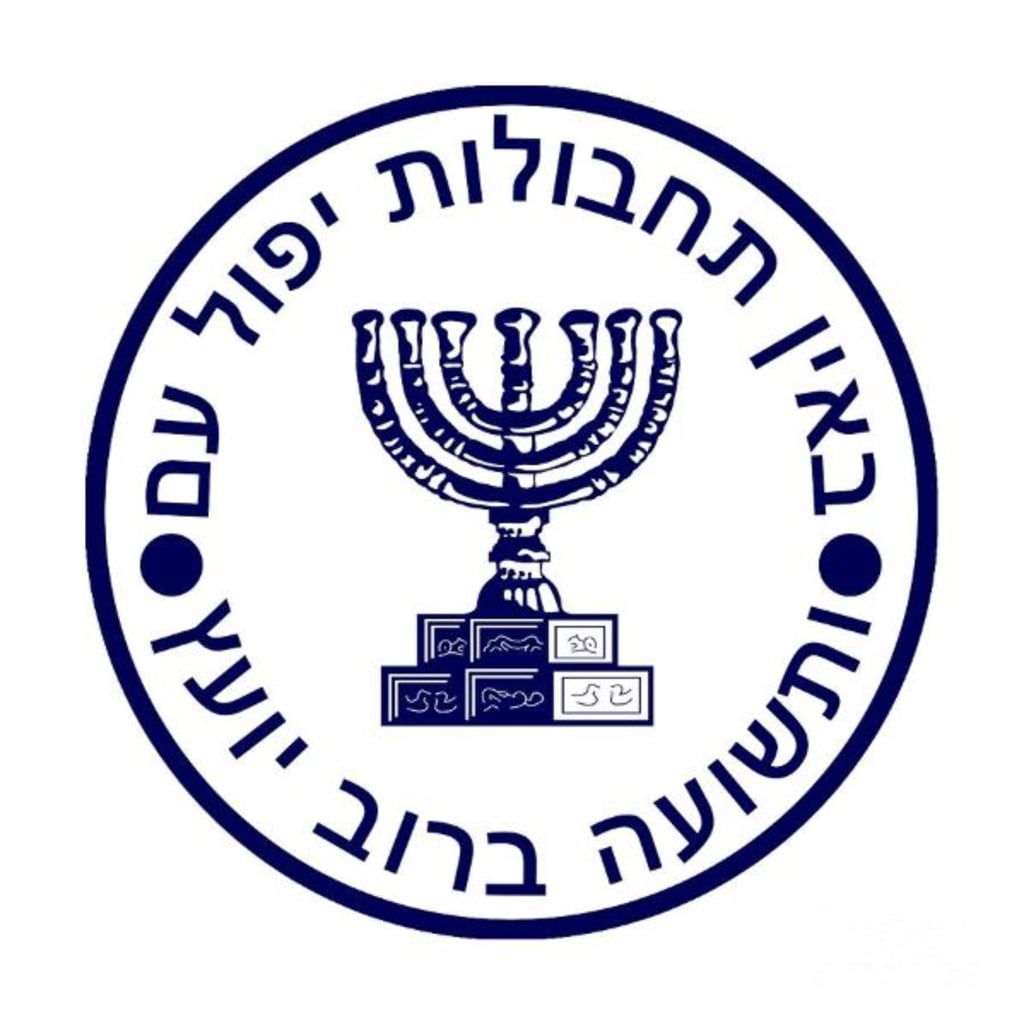 Randombuyers.com
A tired looking & worn out man hunching over, speaks softly but clearly a very urgent message into a two-way radio. He has provided vital information to his handlers as he has done many times before, but this time he's clearly exhausted, he is tired of the intrigue. He just wants to go home to his wife and children & thank God, that this is his last mission. Then his heart skips a beat & suddenly the door to his apartment bursts open and the room swarms with Syrian secret police. They spend long gruelling moments beating him and then dragging him away to undergo intense & tortuous days & nights undergoing interrogation before being mercilessly imprisoned. This is how Mossad Agent Eli Cohen's successful career as an Israeli spy came to an abrupt end.
Born on December 26th, 1924, Eliyahu Bin Shel Cohen, commonly known as Eli Cohen was born in Alexandria, Egypt into a large, devout Syrian Jewish immigrant family. Young Eli received his primary education at a local Jewish community school & there he had an aptitude for languages and learned Hebrew, Arabic, English and French.
In January of 1947, a 22-year-old, Eli tried to enlist in the Egyptian army as an alternative to paying the prescribed sum as all young Jews were obliged to pay, but the authorities were suspicious and he was declared ineligible on the grounds of questionable loyalty. Eli then studied electrical engineering at the University of Alexandria. During his time there, he was heavily involved in student protests against Egypt's occupation by the British. Eventually he had to drop out of school, due to harassment from the Muslim brotherhood and continue his studies at home. This gave Eli more time to involve himself in clandestine Zionist activities. When Israel declared independence in 1948, Eli's family moved to the newly established country. Eli stayed behind in Egypt to complete his studies and also to continue his risky activist work with Jewish and Zionist underground groups.
Eli took part in various Israeli covert operations in Egypt during the early 1950s including Operation Goshen or helping to smuggle Jews out of Egypt and repatriate them to Israel. It was thought that Eli was also involved in "The 1954 Lavon Affair" and Israeli military intelligence. The conspiracy, which planted bombs to stage false flag attacks on Egyptian, American and British civilian targets, and blame it on radicals, to convince Britain to continue its occupation of the Suez Canal zone. In 1954, Eli was arrested by the Egyptian police and charged with being involved in a terrorist cell. However, due to lack of evidence, authorities couldn't make the charges stick and Eli managed to escape punishment. After the Suez crisis in October of 1956, Eli was deported to Israel along with thousands of other Egyptian Jews. Eli arrived in Israel on February 8th, 1957, & was recruited by the Israeli defence forces and became a counter intelligence analyst.
Eli attempted to join the Mossad, but was initially rejected. In 1959, he married Nadia Michel and Iraqi Jewish immigrant & they had three children, Erit, Sophie and Shye. In 1960, the Mossad recruited Eli when looking for a special agent to infiltrate the Syrian government. Eli underwent a several month-long intensive training course at the Mossad Instruction School. He learned basic spy skills including high-speed evasive driving techniques, weapons proficiency, cartography sabotage, photography and film development, encryption, and most importantly, radio transmissions and cryptography. Probably the most difficult thing for Eli to master was the phonetic sound of Syrian Arabic. Prior to his intelligence training, he spoke Arabic with an Egyptian accent. Throughout his training, instructors noted Eli's charisma, amazing memory and ability to memorise intricate details. Eli was then given the false identity of Carmel Amin Tibet, a Syrian businessman who was returning to Syria after living abroad in Argentina.
To establish his backstory, Eli moved to Argentina in 1961 within a few months, Eli had picked up Spanish and grown familiar with the Capital Buenos Aires, his mission was to infiltrate the Arab diaspora in which Eli got himself invited to various social engagements hosted by the community. He earned a reputation as a lavish spender and quickly insinuated himself into Argentinian, Syrian elite society. Eli spent his time in cafes, surreptitiously, listening to political gossip & he also held wild parties at his home for high place Syrian ministers and businessmen. At these parties, heavily intoxicated officials would talk freely of their work in army plans. Eli would feign drunkenness, but instead would remain sober and listened carefully. The consummate host Eli also loaned money to his government official friends, and often gave advice. Eli was able to gain access to receptions hosted by the Syrian embassy and eventually met General Amin Hafiz serious military at the shade to Argentina.
Eli widely proclaimed that he would like to return to Syria to support the development of his home country. To prepare for his homecoming, Eli secretly travelled to Israel via Zurich, meeting up with his family and studying up on Syria. His father had recently died and he was able to mourn his death with his family. With help from an associate, Eli went to the Syrian border via Lebanon where he had bribed a border guard and entered the country. In 1962 Eli settled in the Syrian capital of Damascus. He used his contacts gained in Argentina to mingle in the upper echelons of Syrian society, Eli or Carmel Amin Tibet as he was known, enjoyed a friendship with General Hafiz who had become the Syrian president during a coup in 1963. It's often said that Eli stood a chance at becoming serious deputy defence minister and that he was even considered for the position of prime minister. However, this story has been denied by Syrian political experts. They feel it's a rumour spread by Israeli intelligence to create the image of an omnipotent organisation able to manipulate political or military situations worldwide. In later years general Hafiz also denied a close relationship with Carmel Amin Tibet or Eli, whether or not Eli could have become prime minister. He was able to infiltrate at the highest circles of Syrian politics. With those of his social circles speaking freely around him and his intelligence gathering. Eli was able to transmit by radio or send by secret letter to Tel Aviv invaluable and extensive details about the political, economic and military situation in Syria. Over a four-year period from 1961 to 1965. Eli even secretly travelled to Israel three times, especially beneficial to Israel was the information.
Eli obtained about serious military cooperation with Iraq and secret deals about Soviet armed supplied to Syrian troops. Eli also uncovered Syria's plans to divert the flow of the Jordan river to deprive Israel of a main source of fresh water.
However, Eli's most famous achievement was touring the Golan Heights and collecting intelligence on the Syrian artillery in military fortifications. He actually managed to shoot photos of the security and defence preparations with the tiny secret camera produced by Israeli and US intelligence. Pretending sympathy for the soldiers exposed to the sun, Eli suggested that trees be planted at every position as cover. The trees were then used as bombing targets by the Israeli military during the six-day war. Eli's information enabled Israel to quickly win skirmishes. As a result, the six-day war ended with Israel's occupation of the West bank, the Gaza strip, the Golan Heights, and the entire Sinai Peninsula. In 1964 Eli was able to provide the Mossad with detailed intelligence about Syrian defence plans at Quneitra city located in the occupied Golan Heights.
By now, Syrian intelligence had become aware that they had a high-level mole in their ranks. Newly appointed Syrian intelligence commander Colonel Ahmed Sudani, who was extremely suspicious of everyone & disliked Eli. While on his final secret visit to Israel in November 1964 to provide intelligence and witness the birth of his third child, Eli expressed fear of discovery to his handlers, as he expressed wishes to terminate his spying assignment in Syria. The Mossad convinced Eli to return to Syria. One final time before leaving. Eli assured his wife that this was the last mission before he returned to Israel permanently. Meanwhile, Syrian intelligence was focused on finding the spy using Soviet tracking equipment and were assisted by hired Soviet experts. The Syrians promoted a period of radio silence. Large amounts of illegal radio transmissions were detected and traced to their source. On January 24th, 1965, Syrian security services raided Eli's apartment catching him red handed in the middle of transmitting to Israel. While the true events are shrouded in secrecy and perhaps even lost to history. There were several reasons Eli was caught. Some authorities at the Mossad claimed that over time, Eli became careless with his transmissions & sometimes chose to transmit multiple times a day and often at the same time each day, et cetera, making it easy for police to track him down. Egyptian intelligence claimed that they identified Eli as an Israeli spy after noticing him in a photo of a personnel meeting between Syrian and Egyptian general staff taken at the Golan Heights. Also, in the early 1960s Syrian counterintelligence began tracking 2 Syrians believed to be working for the CIA. During months of observation, it was noted that many suspects were frequent guests at Eli's apartment. These spies were detained in late 1964, after which Eli came under surveillance, but lastly, there is some evidence that Eli believed that a friend betrayed him for a cash payment.
Eli was detained by Syrian authorities, then imprisoned and tortured while being interrogated. A military tribunal quickly found him guilty of espionage and sentenced him to death under martial law. Israel staged a campaign for clemency, urging the international community to protest and hopefully persuade the Syrian government to commute the death sentence. Diplomats including representatives of the governments of France, Belgium, and Canada, and even Pope Paul the sixth tried to intercede but to no avail. On May 15th, 1965, Eli wrote a final letter to his wife saying, I am begging you, my dear Nadia not to spend your time in weeping about something that has already passed but to concentrate on yourself & looking forward to a better future. Eli was publicly hung before a crowd of thousands on May 18th, 1965, in Marjeh (or Martyrs) Square in Damascus. The execution was shown live on TV and Eli's body was left to hang publicly for six hours.
In Israel, Eli Cohen is considered a national hero and the most successful spy in the country's history. His priceless entails saved soldiers' lives and helped Israeli war efforts. Several streets and neighbourhoods have been named after him. Since his death, members of Eli's family have campaigned for Syria to return his remains. Over 50 years on, the Syrians have refused to return Eli's body home to Israel. Some see it as a final snuff from a bitter Syrian government, while others claim their request has been denied because the Syrian government doesn't actually know Eli's whereabouts anymore. Due to the initial publicity his body was moved and reburied several times. Today a memorial stone stands in Eli Cohen's honour in "The Garden of the Missing Soldiers" in Mount Hertzel Jerusalem.