Growing Together While Apart: Military Spouse Tips
This is not a job for the weak, but there are some tips that can help you stay strong and muster through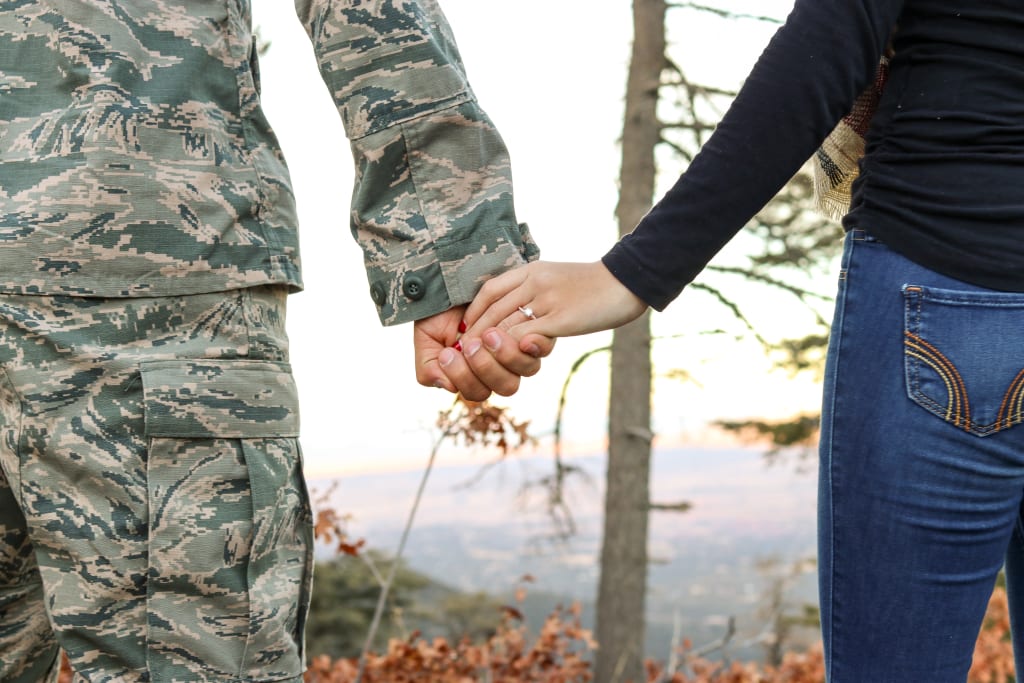 Signing up as a military spouse is one of the toughest things you will ever do. When you say "I do" and your service member takes the oath, you are promising to always put your country first, learn to overcome your emotions alone, and to live anywhere in the world without a say. This is not a job for the weak, but there are some tips that can help you stay strong and muster through. Here are ten survival tips for military spouses.
Do Not Watch the News
The news is a scary place that you should not be a part of. Stick to the weather and local interest because everything else will make you worried, sad, or confused. Any discussion of foreign politics will have you stuck to the television. Go for a walk instead.
Talk to Your Ombudsman when Needed
Your Ombudsman is there to answer questions and support you during difficult times. They can provide guidance and resources on anything related to our service member's duty station.
Do Something You Love
You will experience many changes in your military spouse career. This means you must find something you love and stick with it. Make it available no matter where you move or what you do. This can be a hobby, job, or education, but it needs to be your passion.
Get to Know Your Community
Military families often must relocate several times during their career. This means you will have to learn about your community many times over. Make this an opportunity to see new things, eat new foods, and have new experiences. Get to know and enjoy your surroundings.
Join an Online Social Community
Look for social media support groups for military spouses. These groups will become a place where you can vent and ask questions judgment-free. It will also be a group that understands where you are coming from without asking a million questions that you do not want to answer.
Understand That Changes Happen Often
Being a military spouse is not easy. You have to be able to change any plans you have at a moment's notice. Your service member has no control over their schedule, deployment, or living situation. This means you must be flexible. You do not have to like it, but you must accept it.
Make Sure Your Name Is on All Accounts
You do not have to be an active member on all your spouse's accounts, but you need to add your name as an authorized party in case changes need to be made or questions need to be answered. If you are not listed as someone who can talk to insurance companies, banks, or other financial institutions and there is a problem when your service member is on deployment, then you may not be able to get the problem rectified until it is too late.
Keep in Contact with Family Members
Your biological family and friends will miss you, and your spouse's family will miss them. Make time for family member phone calls, FaceTime, or snail mail. A text message to say you are okay will go a long way on both ends. There is no replacement for family support, and they want to be there for you. Remember, they are going through this journey with you but in a different way.
Deployment Is Harder Than You Think
You will think you are ready and understand the concept of deployment until it happens. You will get mad, sad, and lonely. This is normal. You are not alone. Going months with no communication from the one you love is harder than you think, but it makes the middle of the night, out of the blue phone calls even more special.
You Have Little Say in Many Things
There are very few things that will give you the joy and pride that you will get from being a military spouse, but you will learn that with this status, you will have little say about many things in your life. Make sure that you take control of the things that you do have control of. Decorate your home, pick the restaurant, and enjoy the journey.