Career Opportunities in the Army
Not sure what you want to do in life? Consider these epic career opportunities in the Army.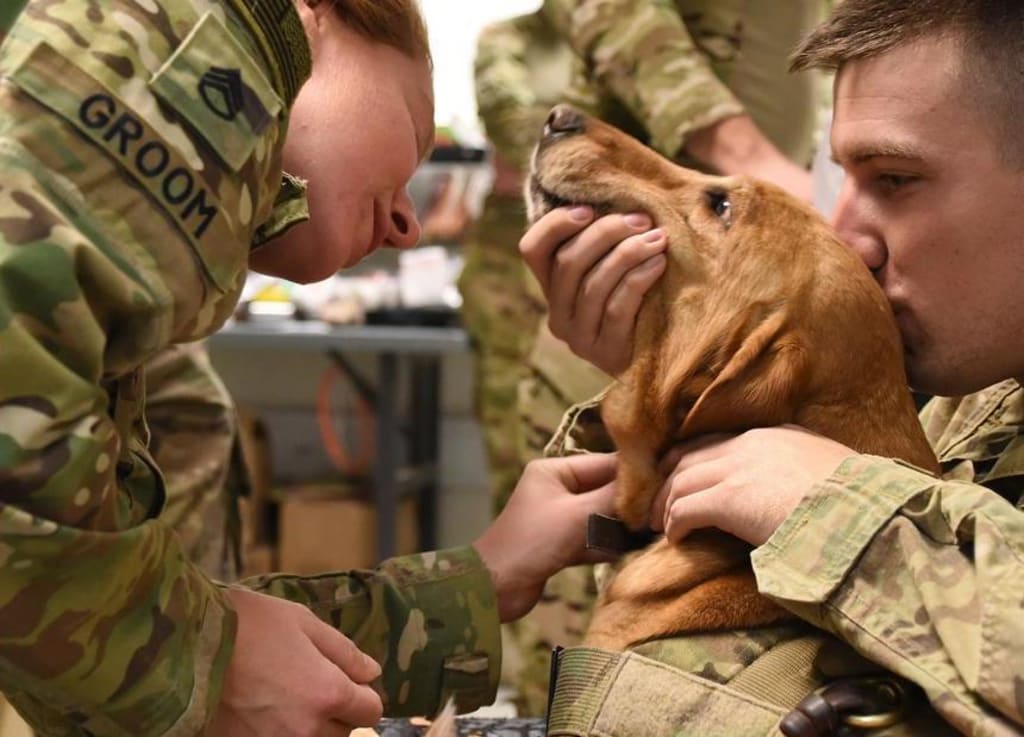 Joining the Army or the Marine Corps often tends to bring up a certain image in peoples' minds. Most of the time, people tend to think that Army enrollees always spend their work lives carrying around guns and fighting.
Honestly, it's one of the biggest military myths Hollywood makes us believe. It's understandable; not many great war movies star guys who sat behind a desk doing paperwork, after all.
Though a lot of roles in the military can involve combat, not all of them do. In fact, many military members decided to enlist in the US Army or US Airforce because they knew it offered a lot of other career choices that paid well, gave steady work, and also added prestige to their roles.
Don't believe it? Think about what you could be getting by pursuing these career opportunities in the Army...
Army Dentist or Army Doctor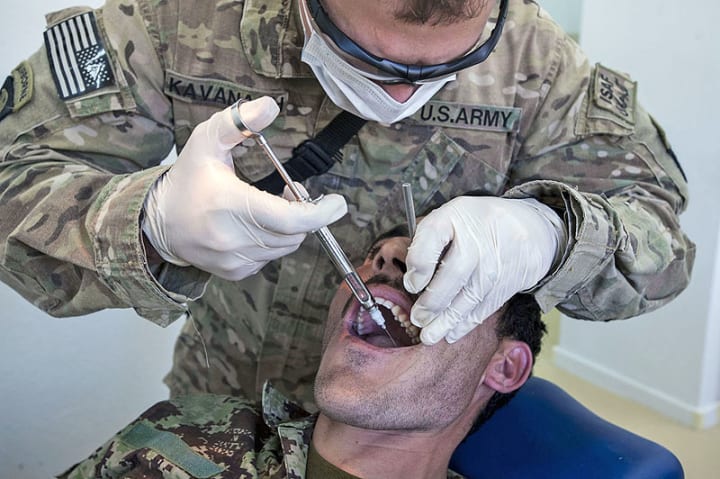 Have you been yearning to go through medical school, but haven't really been able to scrape together the $500,000 you need to get through college? Then one of the best career opportunities in the Army can be found through the Army Medical Department.
Here, soldiers get the training and certification required to make them medical professionals. Best of all, those astronomical student loans that so many aspiring doctors are worried about won't happen under Uncle Sam's watch thanks to the Health Professions Scholarship Program (HPSP) or via AMEDD.
A free college degree and medical license await the lucky folks picked for this route after basic training. Not too bad, eh?
Army Veterinarian
If you've ever watched military ceremonies, then you might already be aware that the Army has horses and dogs. (Heck, there are even some dogs that have won military awards for valor!)
The US Army's animals are service members too—and that means they need healthcare, just like you. For animal lovers, one of the best career opportunities in the Army is to learn to become a veterinarian.
IT Specialist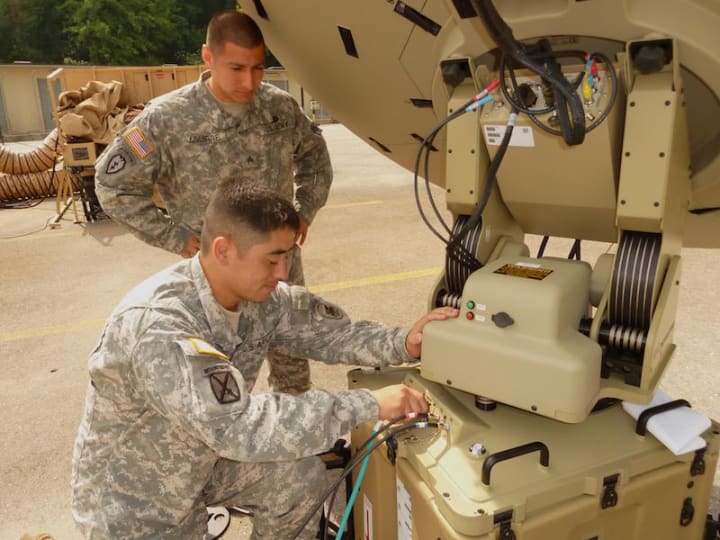 It's no secret that military technology is complex—and that includes the information technology infrastructure that the Army has, too. If you have been itching to get experience in the high-paying world of IT, then you should consider pursuing career opportunities in the Army.
There are tons of jobs involving IT, coding, and cybersecurity in the military. It's actually one of the most in-demand jobs that the Army currently can train you for.
Paralegal or Judge Advocate
Most people do not realize how intricately involved the US Army is in the legal system—and not just with court-martialed individuals either. There are a lot of legal goings-on involving service members, and part of Uncle Sam's job is making sure that they have proper representation.
That's why one of the more surprising career opportunities in the Army that involve legal training. If you want to become a paralegal or a lawyer, the Army could be the hookup you want.
Criminal Investigator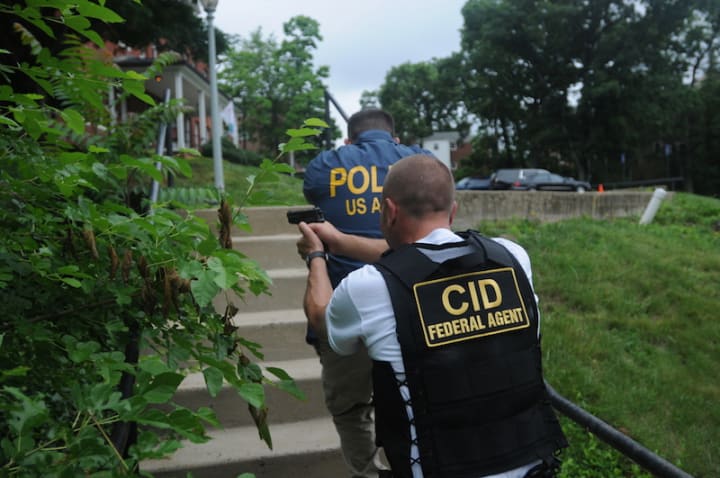 People are generally aware that there are military police, but did you know that there are criminal investigators that are part of the Army as well? Just like with any other group of people, there are military members who commit crimes.
Army criminal investigators are trained to get to the bottom of crimes that may be involved with the Army in one way or another. This can lead to excellent career opportunities post-enlistment, if you're interested in being an FBI agent.
Combat Documentation Specialist
What if we told you that one of the coolest career opportunities in the Army could allow you to make some seriously realistic documentaries? If you end up having a career documenting scenes in combat as they happen, you will be able to say you helped record a slice of history.
It's worth pointing out that one of the best documentaries about World War II was made by a man who had this job. Who's to say that the next one won't be from you?
Multimedia Illustrator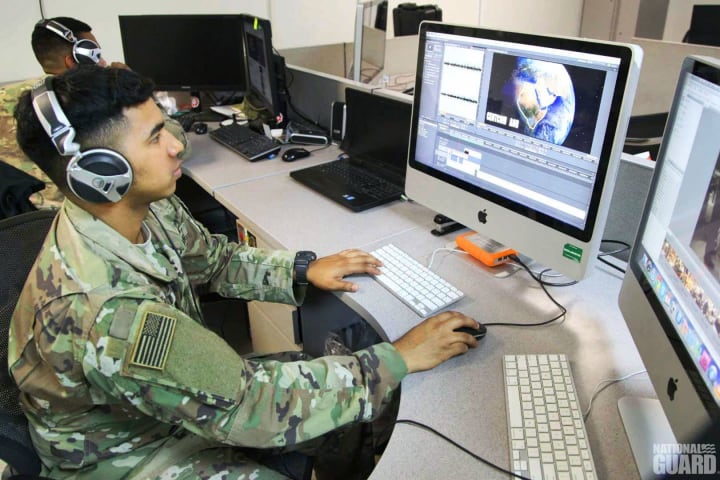 All those Army pamphlets need graphics, you know! Without multimedia illustrators in the Armed Forces, the US military wouldn't have good recruiting materials or even have decent literature. If you have a very creative eye, this is one of the most interesting career opportunities in the Army for you.
Carpentry and Masonry Specialist
One little-known fact about the Army is that they often need to have soldiers who can build structures to aid them in war zones. When the troops need shelter or need a building fixed, they call in these guys.
The Army allows you to get training in fields like carpentry, masonry, as well as plumbing. If you couldn't get an apprenticeship in the civilian world, Uncle Sam can help you out by letting you learn from the best.
Musician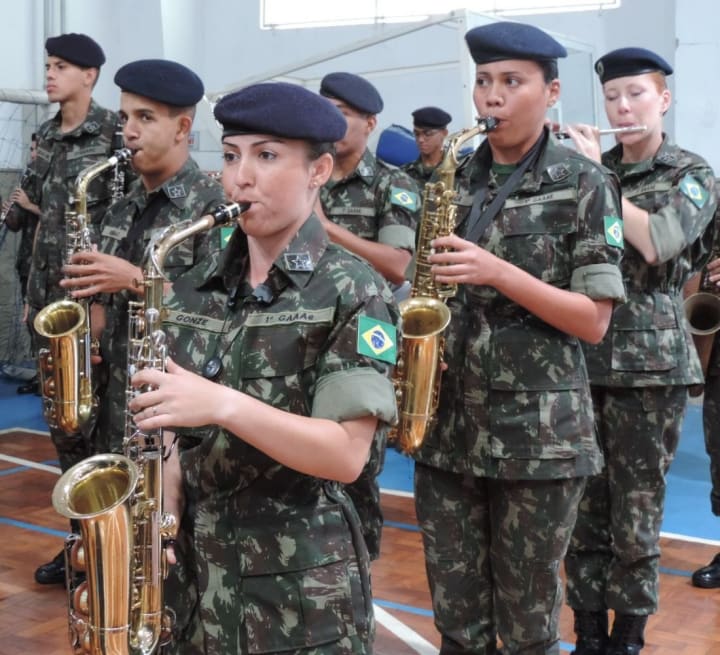 In the civilian world, most musicians who want to make a career from their tunes will have to expect to live most of their lives from paycheck to paycheck... or at Starbucks. If you love to play your instrument and want to do it for a living, there are career opportunities in the Army for you.
Army musicians can be told to play in both military parades and ceremonies—and will help spur on fellow soldiers while they play their hearts out if sent to active duty.
Financial Manager
Just like with any other sector out there, the US Army does need someone to manage their financial accounts. If you're looking for more math-y career opportunities in the Army, then you might want to consider their financial branch.
In this branch, you'll help manage financial operations ranging from employment moves to travel funding—and much more. If you've ever wanted to get a better grip on learning how to make good fiscal decisions, this is a great opportunity to do so.
About the Creator
Iggy Paulsen is a fan of anything and everything wholesome. He loves his two dogs, hiking in the woods, traveling to Aruba, building DIY projects that better humanity, and listening to motivational speakers. He hopes to eventually become a motivational speaker himself.
Reader insights
Be the first to share your insights about this piece.
Add your insights