All Quiet on the Western Front (1930)
1001 Movies to See Before You Die (Schneider, J.S, Smith, I.H)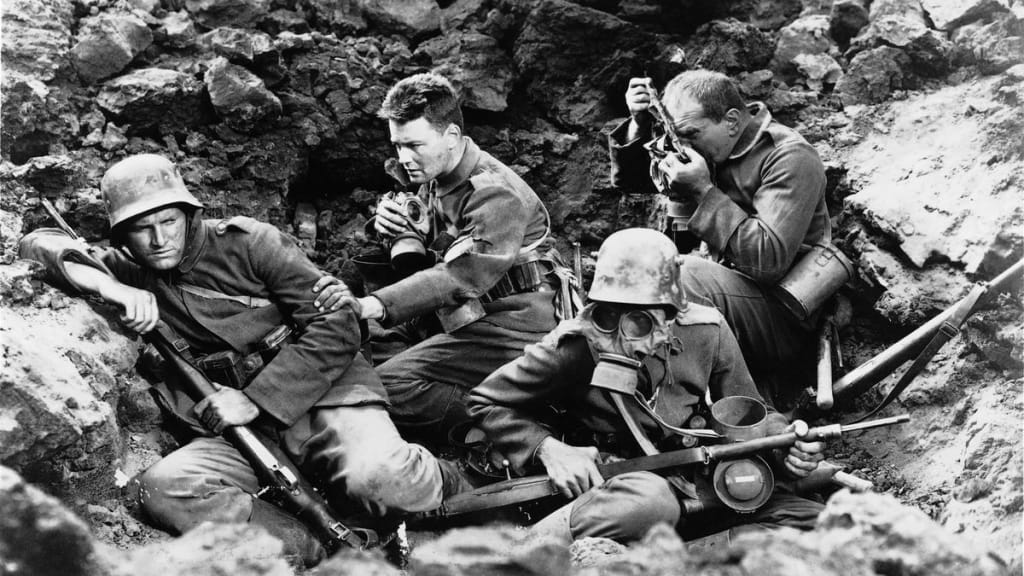 In this article, we will be looking at 2019's book "1001 Movies to See Before You Die" and going through each film in a random order that I have chosen. We will be looking at what constitutes this film to be on the list and whether I think this film deserves to be here at all. I want to make perfectly clear that I won't be revealing details from this book such as analyses by film reporters who have written about the film in question, so if you want the book itself you'll have to buy it. But I will be covering the book's suggestions on which films should be your top priority. I wouldn't doubt for a second that everyone reading this article has probably watched many of these movies anyway. But we are just here to have a bit of fun. We're going to not just look at whether it should be on this list but we're also going to look at why the film has such a legacy at all. Remember, this is the 2019 version of the book and so, films like "Joker" will not be featured in this book and any film that came out in 2020 (and if we get there, in 2021). So strap in and if you have your own suggestions then don't hesitate to email me using the address in my bio. Let's get on with it then.
All Quiet on the Western Front (1930) dir. by Lewis Milestone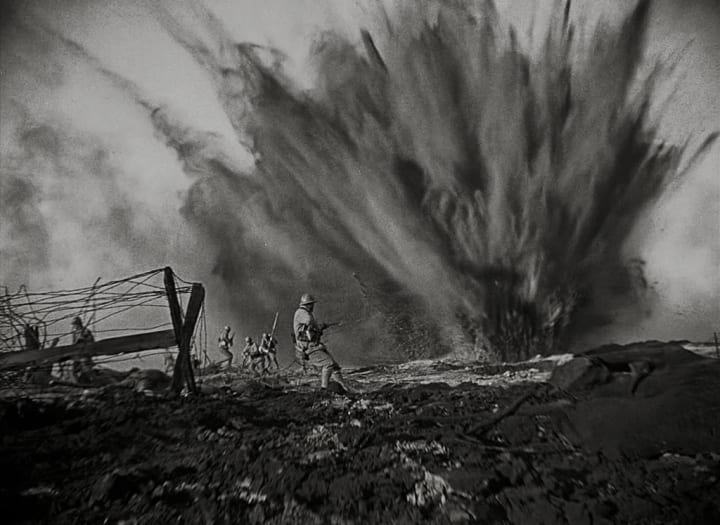 When I first read the book of this film I was about thirteen years' old and I was terrified. After reading the whole thing in one night, I just sat there with my head in my hands for the rest of the night until dawn. When I watched the film, it was just as mesmerisingly terrifying. It was psychological as well as physical and it was just as graphic, brilliant and defying. Though it was pre-Code and we all know what that means, there was still a polished excellence to it. Released in mid-April of 1930, it has gone on to become one of the most respected films of war cinema in all of film history. Well, during the reign of the third reich, Adolf Hitler actually banned the film because of its message against war. But it was reinstated some years later.
The New York Daily News wrote in the year of its release:
"It smacks of directional genius—nothing short of this; sensitive performances by a marvellous cast and the most remarkable camera work which has been performed on either silent or sound screen, round about the Hollywood studios..We have praise for everyone concerned with this picture."
Rotten Tomatoes has given it a ninety-eight percent rating and the reviews are generally very favourable. Here is what the critics' consensus stated about the directing and genre style:
"Director Lewis Milestone's brilliant anti-war polemic, headlined by an unforgettable performance from Lew Ayres, lays bare the tragic foolishness at the heart of war."
Variety Magazine wrote upon the film's release:
"The League of Nations could make no better investment than to buy up the master-print, reproduce it in every language, to be shown in all the nations until the word "war" is taken out of the dictionaries."
In a book called "Classic Conflict on Film", author Mike Mayo credited the film's director and its contribution to the world of the cinematic experience of war and the anti-war message:
"Without diluting or denying any... criticisms, it should be said that from World War I to Korea, Milestone could put the viewer into the middle of a battlefield, and make the hellish confusion of it seem all too real to the viewer. Steven Spielberg noted as much when he credited Milestone's work as partial inspiration for Saving Private Ryan ...Lewis Milestone made significant contributions to [the genre of] the war film."
At the Academy Awards, "All Quiet on the Western Front" would go on to win Outstanding Production and Best Director whilst also being nominated for Best Writing and Best Cinematography. In 1990, the film was entered into the National Film Registry in the Library of Congress for being historically significant.

Annie Kapur
Film and Writing (M.A)
(she/her/hers)
Focus in Film: Adaptation from Literature, Horror Filmmaking Styles and Auteur Cinema
Twitter: @AnnieApprox
IG: @AnnieApproximately
See all posts by Annie Kapur →