5 Examples Of Veteran Focused Businesses
There's a huge number of veteran focused businesses and they all offer something different to military personnel.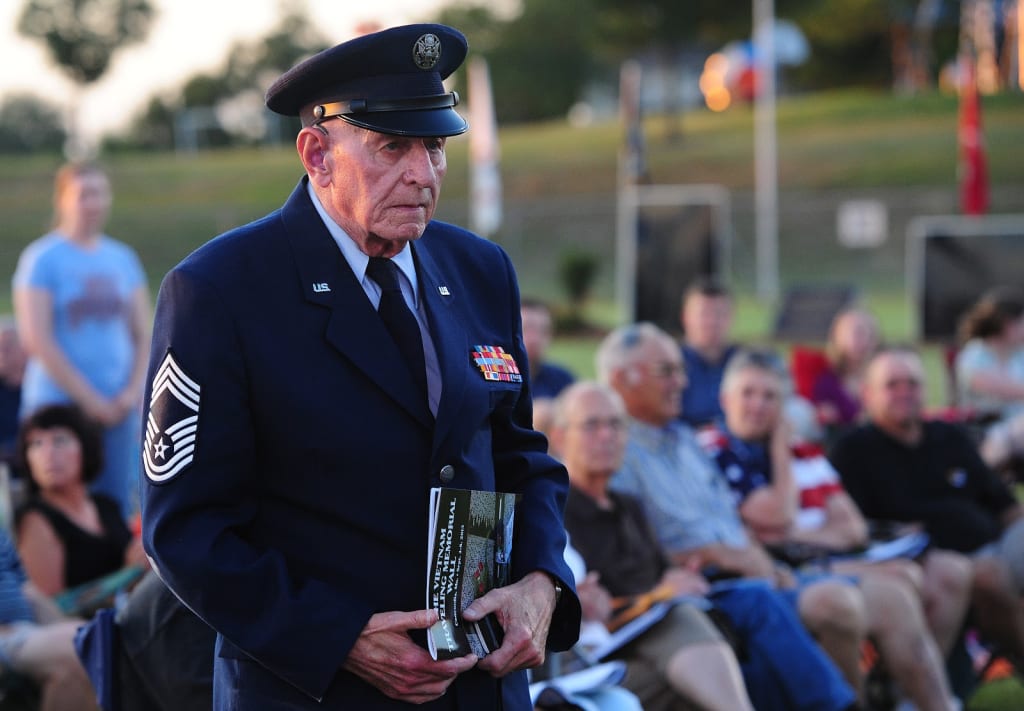 Credit: Whiteman Air Force Base
Some help them to find jobs, others give them the tools to become entrepreneurs, while a few offer assistance in getting the benefits they're entitled to.
We've picked out five that focus on veterans in their own way. See if any of them can help you or a vet you know.
VetFran
VetFran is a directory that lists business franchises that offer discounts to veterans, helping them to forge a future as an entrepreneur.
Starting a new professional life can be tricky and scary for anyone. There's so much to learn and you must come to terms with a new way of earning a living.
VetFran makes this transition as smooth as it can for vets by giving them access to the support to start a business "for yourself, but not by yourself."
If this is something that interests you or a vet you know then head over to VetFran to learn more.
Hirepurpose
Hirepurpose is a jobs website that's focussed on veterans and military families, giving the best companies a way of connecting with the finest talent for the roles they seek to fill.
You should care about Hirepurpose because it helps vets to find work. This work comes from a range of different industries, offering veterans a huge variety of jobs to choose from.
But that's not all. It's also a business that's built by veterans, so you can be sure that its focus is truly on providing vets with the support they need.
You can find out what sort of jobs are listed Hirepurpose by visiting the website now.
VA Claim Pros
VA Claim Pros is a business that's both owned and operated by veterans, one that helps vets to get the support they need to lead their lives.
The company's motto is "civilian life shouldn't be an uphill battle." It does so by enabling vets to understand what medical evidence is required to help the VA claims they make
This means assistance VA Claim Pros provides helps veterans to get the level of benefits they deserve. This is something that can be stressful but that's certainly crucial in helping vets to lead the life they're entitled to.
Check out the VA Claims Pro website today to see if you're getting the level of benefits you deserve.
Sandboxx
Sandboxx is a business that focuses on veterans by offering media resources to a range of vet and military communities.
This business deserves your attention because it makes it simpler for military personnel and veterans to live their lives in the way that they want to.
It does this by giving military members tools to always be mission-ready and veterans the materials they need to excel – such as this article, which highlights why vets make great entrepreneurs.
Try the website now to see the value that Sandboxx offers to veterans.
MILLIE
MILLIE is an online marketplace that exists to help reduce the stress experienced by military members and their families when they move home.
Moving home is one of the most stressful experiences in life and people in the military have to do it a huge amount of times, many more than most civilians do.
MILLIE's veteran focus comes from its AgentHeroes, real estate pros that are all either veterans or military spouses. So, the business not only helps vets by providing them with jobs but it also helps current service men and women.
If you're a military member on the move then pay a visit to MILLIE to see if it can help you.
Recommended reading: Life After the Military
These five businesses each have their own way of focussing on veterans.
But while their particular methods of doing so may be different, they all share the same trait – they aim to help vets to enjoy the life they want to.
So, have a look at their websites now and see if there's anything they can do to help you or a vet that's in your life.