10 Traits Military Recruiters Look for in Potential Soldiers
Embarking on a military career can be very challenging. Do you have these traits military recruiters are searching for?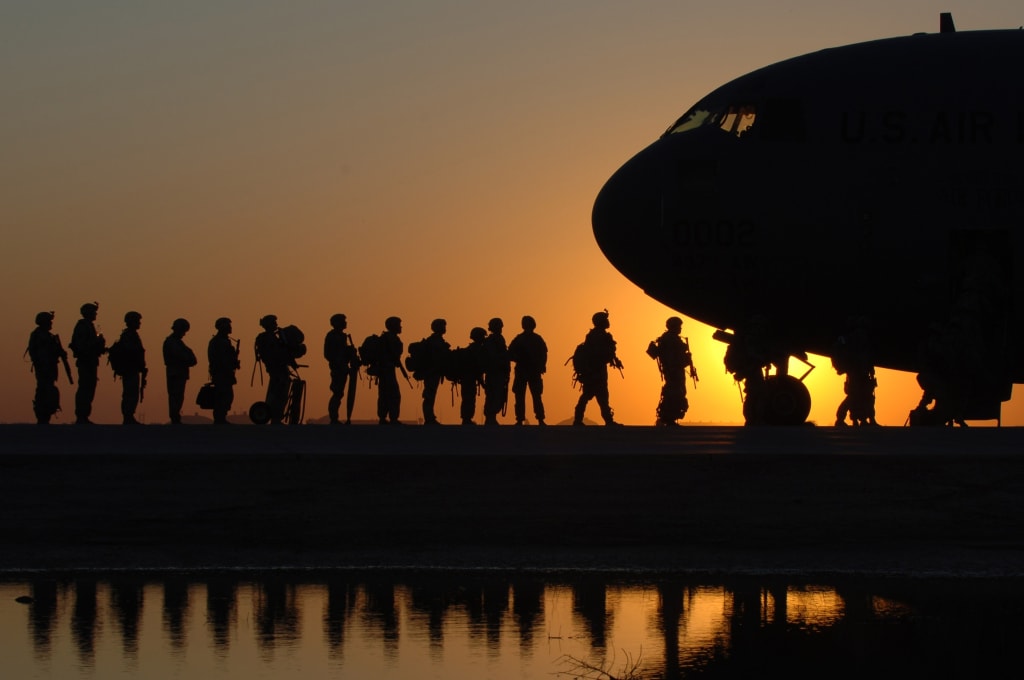 Could this be you? Find out if you have the traits military recruiters look for.
So you may want to join the military? Bravery, courage, hard work, and selflessness are just some character traits that you can expect military recruiters to look for when they are assessing whether or not you'll make the cut. Some of the traits military recruiters look for, though, could surprise you, and they are definitely things you should know before meeting with one. Check out some of these in-demand characteristics needed to take advantage of all the career and educational opportunities that come along with joining the military.
Self-Confidence
Yes, an armed forces leader should be selfless, but that doesn't mean they have to lack self-worth. Self-confidence and self-trust are important characteristics to have when working in the military, as you have to be able to know your mind, make difficult decisions, and then stick to your guns (metaphorically and literally) during the consequences. You should never be plagued by an incessant need for people to like you and listen to you. Others' opinions shouldn't affect your self-confidence whatsoever. A healthy dose of self-confidence is key to ensuring you become a strong military leader.
Realism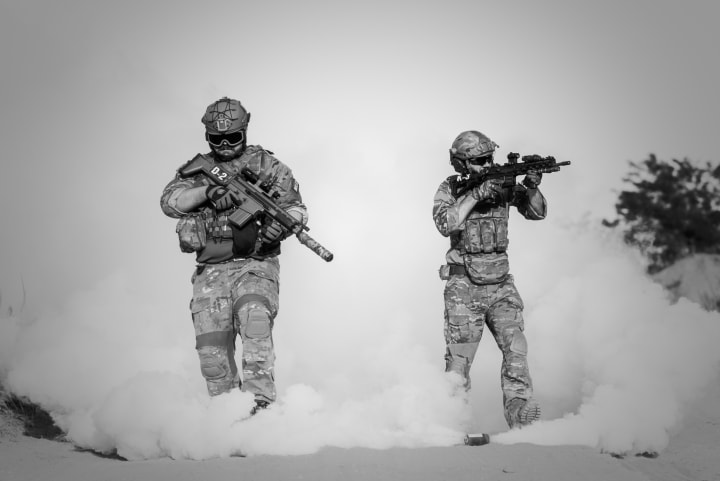 Realism is the balance between optimism and pessimism and it's a trait that few people have. Still though, realism is one of the traits military recruiters look for all the same. It's the ability to be able to look at a situation and see it for exactly what it is, no more and no less, so you can make the wisest decision regarding the situation possible. While sometimes you may be told to "look on the bright side of things," being too optimistic can trip you up and lead your team to failure. Being too negative, however, can cause you to miss out on opportunities and lower morale.
Communication Skills
Is it difficult for you to get your point across? Do you struggle with never knowing what to say? Then you may be in for some trouble in your armed forces career. Whether you're air force, national guard, or anything in between, good communication skills are crucial, and one of the traits military recruiters look for in incoming recruits. A career in the military doesn't only require the right physical and mental attributes—communication skills mean you'll be able to work succinctly and effectively in combat zones and highly stressful situations.
Flexibility
We're not talking about a physical attribute here. Military recruiters look for a certain amount of flexibility in their recruits to ensure you'll be able to adapt to changing conditions all around the world, no matter what's going on. From the most extreme circumstances to the everyday and mundane, being flexible with small to large changes means you're that much closer to having all the traits military recruiters look for in a career soldier.
Empathy
One of the traits military recruiters look for is empathy. When you work in a branch of the military, you'll obviously be serving the country, but it's not common for you to be continuously serving the country in combat or a protective role at all times. Instead, the military serves many other functions, but all come back to several key elements—service, helping others, and community care. The characteristic of empathy can serve you much further in the military than any physical attribute may be able to.
Drive
The military has bare minimum requirements in order to be accepted, but most military recruiters aren't just looking for those who can meet the bare minimum requirements. Instead, they want those individuals who are driven to succeed and excel at everything they do. Unfortunately, if you're not willing to go above and beyond the call of duty, you could find that the military lifestyle is a little bit too much for you to handle, both in terms of physical and mental challenges. After all, the old Marine adage claims, "Pain is weakness leaving the body."
Intellect
More and more, the traits military recruiters look for in incoming recruits include intellect. With some branches now experiencing shortages of recruits with technical abilities, it's likely you can get even better educational and monetary perks if you enter the military with a technical degree, such as those in a STEM field (science, technology, engineering and math). This is why, in many cases, you'll find military recruiting has moved beyond just high school students and is targeting college students as well.
Inspiration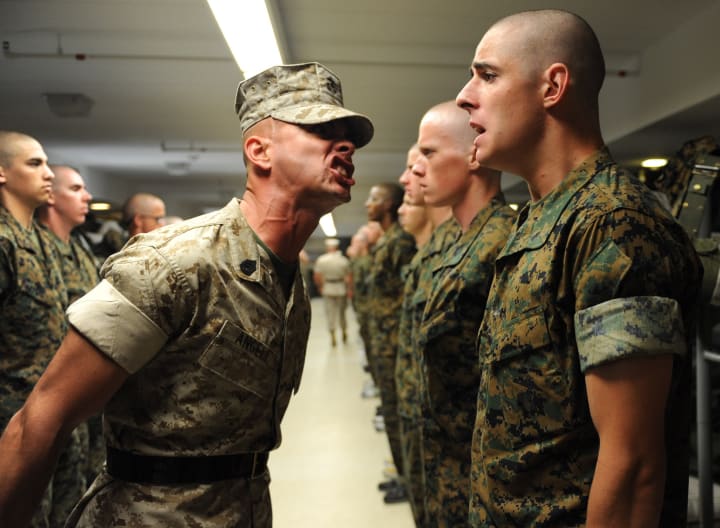 You've seen the movies where a commanding officer gets in the face of a young cadet, screaming at them for this or that. While that's often a reality, the truth is that more military recruiters are wanting new leaders who can lead through inspiration rather than just anger and shouting. A true leader in the military should be able to develop the skills in others that are needed for the entire team.
Responsibility
Among the traits military recruiters look for, a sense of responsibility reigns supreme. You should be able to take responsibility for not only your own actions and decisions, but also those of the people around you, if you happen to be leading them. You should act as one unit, and feel very passionately about leading your team to where they need to go, taking the responsibility upon yourself without being asked or told. It's a lot of work, but that kind of responsibility will get you far in your military career.
Fitness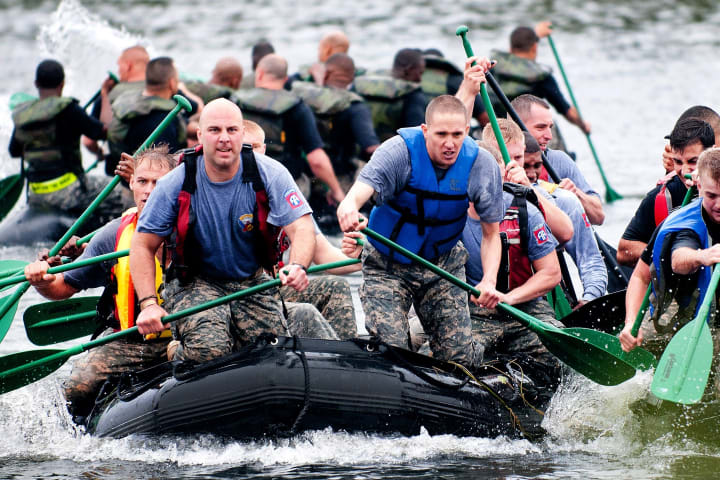 Yes, there are a lot of physical and mental requirements for the military, and there are loads of character traits you should have, but you could have all the intellect, flexibility, and communication skills in the world, and you still won't cut it in the military if you're not physically fit or prepped for a life of hard physical challenges. The military is looking for men and women who have commanding presences through their physical prowess, who can be relied upon for their strength and stamina. Thankfully, this is one of the traits military recruiters look for that can be developed rather easily.