10 Shocking Memoirs Written by Vietnam War Veterans
If you want seriously impressive action and drama, read these memoirs written by Vietnam War veterans who saw it all.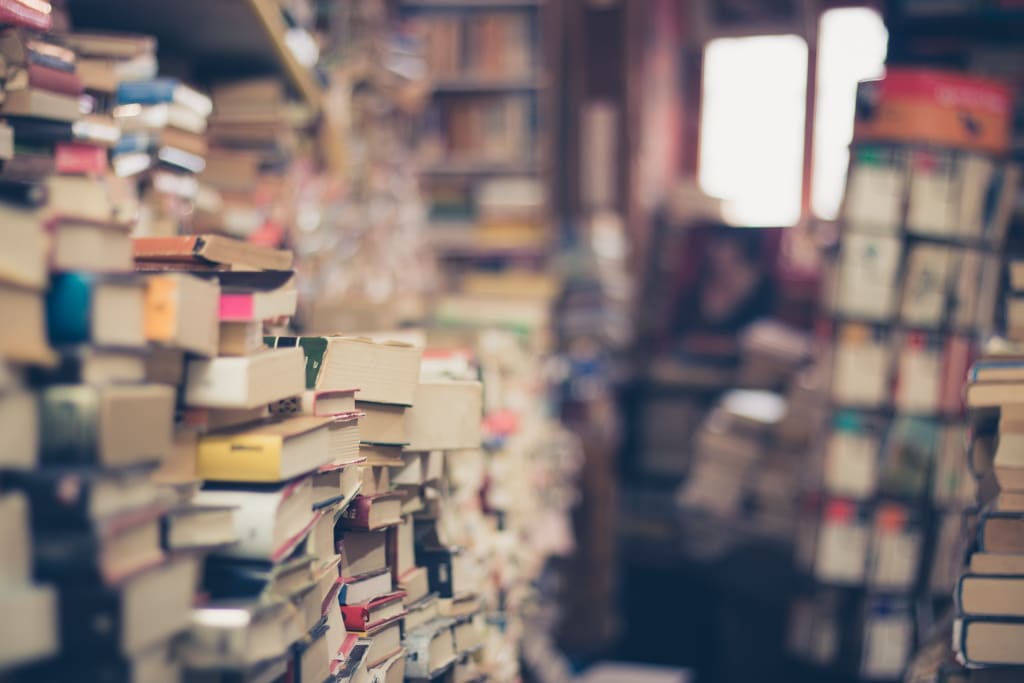 They were young—some even teenagers. They were sent off to war against their will and told to fight for their country, despite their homeland never being attacked. They were the brave soldiers who were drafted to fight the Vietnam War.
Many of the men who were sent to Vietnam never got to see the green grass of home again. Many others who were returned home never were the same again, and some even found themselves poisoned by Agent Orange years after the war had ended.
Did you ever wonder what they saw? Many refuse to speak about the horrors they witnessed, but not all. These memoirs written by Vietnam War veterans will give you insight into the most hated war of last century.
Did you ever have a group of friends that you remember every day, but never really got to speak to them once more? It's a phenomenon many war veterans know, primarily because platoon members usually don't ever speak to one another after the war ends.
Marine W.D. Ehrhart had watched 30 years go by after the war, always wondering what the rest of his platoon was up to. Finally, he decided to reach out to find out what each friend he fought alongside was doing. What he found was at times uplifting—and in other times, shocking.
Ordinary Lives is one of the only memoirs written by Vietnam War veterans to really discuss the long-term aftermath of the war. You'll be amazed at how spellbinding it is.
Lew Jennings knew what it was like to face death when he was sent to fight in Vietnam. 19 Minutes to Live is his memoir, telling tales of what life was like as a helicopter pilot in the middle of some of the most dangerous territories during the war.
His excellent flying skills earned him three Distinguished Flying Crosses for Valor. His memoir gives you a true-to-life, firsthand description of what he had to go through in order to earn those crosses.
Loads of action, straight from the eyes of one of the people most likely to die in combat—that's what this book is all about.
This might be one of the most famous memoirs written by Vietnam War veterans, and rightfully so. James M. Dixon knows how to weave words like a pro, and brings readers head-first into a combat zone filled with chaos.
Like many young men of the time, Dixon found himself choosing between being drafted and choosing to join the Marines. He recants what life as a Marine was like—and at times, it actually sounds pretty cool.
Things I'll Never Forget tells the stories that most war veterans don't discuss. He talks about the good times, the bad times, and the times he legitimately believed he was going to die. It's a trip through another man's eyes, in the best way possible.
A common myth that's propagated by the media from the Vietnam War was that the average age of a soldier in combat was 19. This wasn't too far off from the truth; the average age of a soldier was 20. Glyn Haynie was one of the many young boys who was drafted to fight.
This memoir takes a very historical approach to the war, with information about what life was like in the trenches. Hayne talks about the friends he made, the equipment he hauled, and how he helped fight a war while totally exhausted.
When I Turned Nineteen is the type of memoir that your history teacher wishes you'd read. That's a great thing, especially for those who love seeing history come alive.
Larry Gwin has a seriously poetic streak in his writing that often makes his experiences feel like they should be in a blockbuster movie. Then again, that's to be expected; he's a Yale grad who went to Vietnam when he was 23.
Gwin had the misfortune of witnessing some of the most gruesome, high-mortality battles in the Vietnam War. His memoir, Baptism, relives the horrors of war in a way that few other writers can say they could even come close to.
Everything from the grimy smell of napalm to the inhuman screams of soldiers dying gets put into this book. Even when you look at other memoirs written by Vietnam War veterns, Baptism remains in a class of its own when it comes to the sheer level of trauma in its pages.
During the war, many battalions became famous for their daring feats and world class skills. The 101st Airborne Division, for example, became known for being America's most elite airborne fighting group throughout the war.
Rick St. John took time to write about his year with the "Wandering Warriors" and how it changed his life. This division was made famous in World War II, and if you read this memoir, you'll soon understand that the buck doesn't stop there.
To the Limit is one of the best memoirs written by Vietnam War veterans who fought in the air, and it's written by a person who piloted a Huey Cav airplane.
Tom Johnson brings you on a journey through the wild Vietnamese jungles alongside one of the most decorated battalions of the Vietnam War. Wild action, insane situations, and tons of drama in the air make this a must-have on your reading list.
His personable writing style really makes you feel like you knew him in person—all the more reason why his book has become so popular among war historians.
Some memoirs written by Vietnam War veterans involve heavy doses of camaraderie. Others, however, focus in on the effects of war with an almost meditative state of mind. Philip Caputo's retelling of his time in Vietnam is haunting, eloquent, and brings forth the complexities of war beautifully.
Ever since A Rumor of War was published 40 years ago, it has made waves among historians and sociologists because of how it frames human nature. It's a classic for good reason, and a must-have for anyone who's interested in the Vietnam War.
Few things are as terrifying as being captured as a prisoner of war. During the Vietnam War, being a POW often meant that you would never see your family again. When Leo Thorsness was captured by the Viet Cong, he prepared himself to die.
Surviving Hell is his firsthand account of what it means to be a POW, and see the horrors that come with watching others die at the hands of captors. His memoir pulls no punches, and quickly turns into a massive onslaught of emotion.
If you've ever wondered what POWs saw, or if you want a reminder of the kind of sacrifices military members make in war, read this book. Though many soldiers didn't get the respect they deserved by people protesting the Vietnam war when they returned home, you're have your mind blown.
If you're tired of seeing memoirs written by Vietnam War veterans that pummel you with tragedy without a little lightheartedness, you will love Company Grade. Henry Colavita served two tours in Vietnam and did it all while recanting stories in an incredibly entertaining manner.
Colavita's memoirs are always funny, even when the chips seem to fall in the worst possible places. Company Grade really works wonders when it comes to making an amazing experience come to life in the pages of a book.