10 Best Military Boots for Hiking
Need the best and most comfortable boots for hiking? These are the absolute greatest military boots for hiking that won't make your feet ache.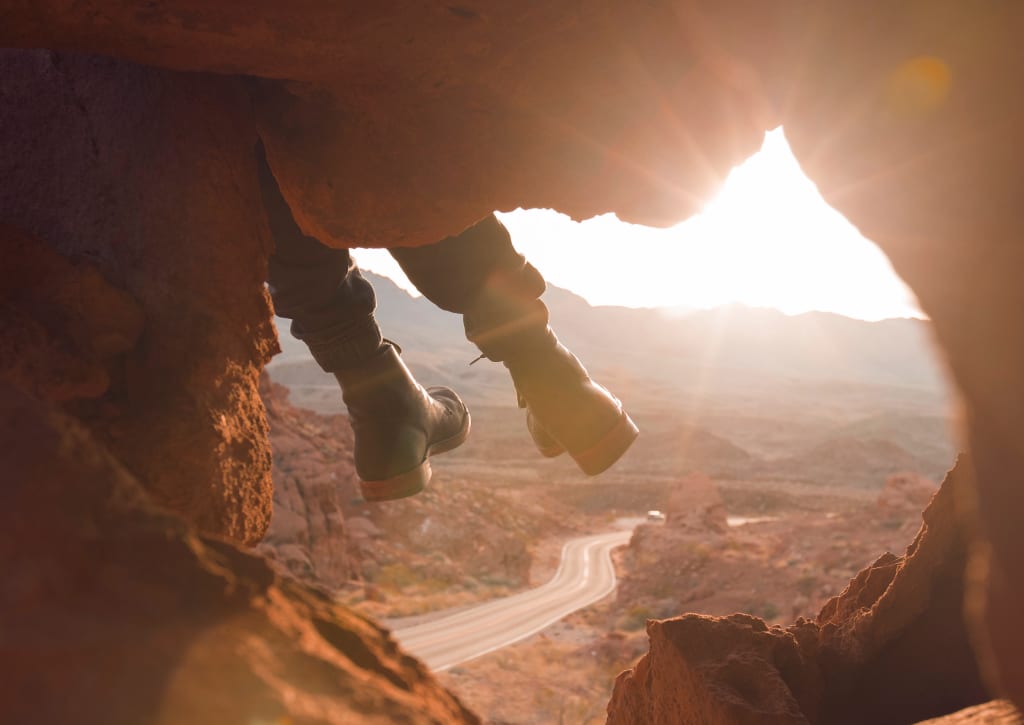 Hiking isn't like a walk in the park. Which means you can't, or actually shouldn't, hike in regular clothes. If you're hiking in regular sneakers like Converse, your feet are definitely going to ache at some point. Especially if you hike often, you're going to need the best type of shoes to comfortably get you to and from places. But the best type of shoes for intense hiking is definitely military boots.
Military boots are specifically designed for those who are constantly active—like soldiers in basic training. Wouldn't you want to wear ridiculously durable boots for hiking? Since military boots can withstand so much, they're the ideal shoes to go hiking in. And if you enjoy hiking in the most exotic destinations, I highly suggest these types of boots. They can handle the rough grounds, accurately grip rocky surfaces, and overall perform way better than any other type of boots. However, just which ones are the best military boots? Check out any of these awesome, long-lasting military boots for hiking.
We're starting off this awesome list with this great pair of military boots by 5.11 Tactical Series. Since there's a lot going on when hiking, wouldn't you want your boots to withstand it all? And the A.T.A.C. 8" Coyote Boot can certainly get you hiking through the jungle or up the mountains. Since they're engineered to meet the demands of law enforcement, military, and even tactical operators, these boots definitely provide a high performance and maximum comfort when you're hiking anywhere.
With great stability and support, your feet won't ache no matter how far you've traveled on your feet. Plus, believe it or not, these boots enhance speed and traction. With cushioned insoles, moisture-wicking lining, oil and slip resistant outsoles, and much more, these are like the ultimate hiking boots that you seriously need the next time you head out to hike the entire day.
Want something more sturdy, heavy-duty, but still really comfortable when you're out for a long hike? Among the best military boots for hiking, Merrill's tactical combat boots can tackle all of your craziest hiking trails and even help you succeed in reaching the top of mountains and giant hills. Even when you're walking through muddy and damp areas, you wouldn't have to worry about water seeping into your shoes, because they're 100 percent waterproof.
Constructed from the best waterproof leather ever and textile upper, you're guaranteed great quality and these boots won't tear on you easily, especially if you've been hiking in just these boots for a long time. So, if you happen to trip into a massive puddle or accidentally step into any water surface, these waterproof boots can keep your feet dry and prevent any wetness from entering your shoes.
Now these are great-looking military boots. If you want something more stylish, but still perform like ideal military boots, than these boots by 5.11 Tactical Series are right up your alley. Featuring a handsome design, you'll basically be hiking with killer fashion. But aside from their appearance, they're specifically built to handle harsh and wet environments that most boots cannot.
With innovative rapid-dry technology, it allows the boots to absorb much less water and even dry a lot faster compared to regular boots. They're very lightweight, breathable, and moisture-wicking, when wearing these boots, it'll feel as though you're not wearing hefty boots at all. And when we hike, we certainly don't want our shoes to weigh us down from climbing steep areas and even jumping over streams.
Or are you a mountain hiker? From the most durable military boots for hiking out there, these Skyweight Rapid-Dry Boot by 5.11 Tactical Series are amazing when you're hiking and climbing up major mountains and hills. There are so many boots and shoes in general that tear from the sides after hiking up mountains after a couple of times. Since you need to position and bend your feet in certain ways to get up the hills, you're definitely going to need shoes that can handle all of that.
Lightweight, strong, and flexible, you can expect nothing but toughness and strength from these shoes. While you're hiking up those massive hills and placing your feet in the craziest positions, you won't want to worry about these boots from ruining on the spot. And if you happen to get your feet wet, they're created in a quick-dry material that won't get into your shoes.
Enjoy hiking in the jungle, but can't seem to find the ideal boots that can handle the wet, rough, and filthy grounds? These Rothco jungle boots from this great military surplus store are not only designed for hiking, but hiking in the jungle and even the woods. Since they're created to withstand the dirtier aspects of the jungle, you can't go wrong with these boots.
With cordura and leather upper, vulcanized rubber sole, breathable vents, and others features, you can now easily hike through environments like the jungle! And because of their leather upper, it'll be easier to clean them up after you've hiked for hours in the muddy and dirty grounds.
Bates is known to be among the most popular military boot brands out there, and this specific boot is one of the best military boots for hiking. While these boots are easy to put on and take off, they're still very strong and durable in hiking just about anywhere. Constructed in top-quality material, these boots won't rip or tear easily.
Made with thick leather and nylon upper, there's mesh lining for breathability. This way, no heat will be trapped in your shoes and forming discomfort inside. And the cushioned inserts are there for constant comfort and prevent any aching under your feet.
Among the greatest military boots for hiking you can buy right now are the OD-Green Ultra Force GI Style Jungle Boots. Ideal for hiking in the woods and the jungle, these boots are made with black leather toe and heel as well as soles so they don't easily ruin from the rough conditions. Plus, cleaning these boots is a much easier process because of the smooth leather.
They're really comfortable around the ankles and have a precise fit no matter how long you hike for, they'll never loosen up. These Rothco boots can handle the filthy grounds of the jungle and they also feature breathability so heat doesn't get trapped in your feet.
Now these hiking boots are seriously the ideal boots you need when it comes to hiking through nature. Since the jungle and the woods consist of so much rocky, filthy grounds, wet areas, and a lot of pits, you need shoes that can handle it all. You wouldn't want boots that will break apart and tear in the midst of hiking, right? But Salomon's trusty Jungle Ultra boots are the ideal shoes that are designed for maximum stability.
The boots' drain holes, water repellent textiles, and fast drying layers promises that your feet will constantly be and feel comfortable in any environment. Their mud guards with protective rubber heel cap, and protective rubber toe cap, these boots will never let you down.
Always wanted cowhide leather military boots? Well now you're in luck. From the best military boots for hiking, these Belleville boots are not only great for construction, but hiking, as well. Since they're so durable, these boots can withstand so much from the rugged grounds and and filthy floors. With a nylon upper and steel toe completely makes these boots perfect for taking on any environment.
With the soft removable insole, your feet will always be comfortable when you're walking on the cushioned insoles. So, if your feet tend to ache a lot when you're hiking, these boots will prevent that. You should always feel at ease when hiking, even when you've been hiking for a long period of time.
Finally from the most durable military boots for hiking ever are these Evo 6" CST Boots by 5.11 Tactical Series. While these tactical boots are pretty tough, they're very comfortable to hike in and provide intense protection and traction for any terrain. Featuring a puncture-resistant frame and composite safety toe to guard your feet from any interactions.
Sturdy, shock-absorbant, and oil and slip resistant outsole, these boots includes a lot more features that will benefit your hikes. And the leather outer layers are designed to not only protect your feet, but cleaning the dirt and filth right off of them is a simple process.