07-007-70
A true story. Part 1.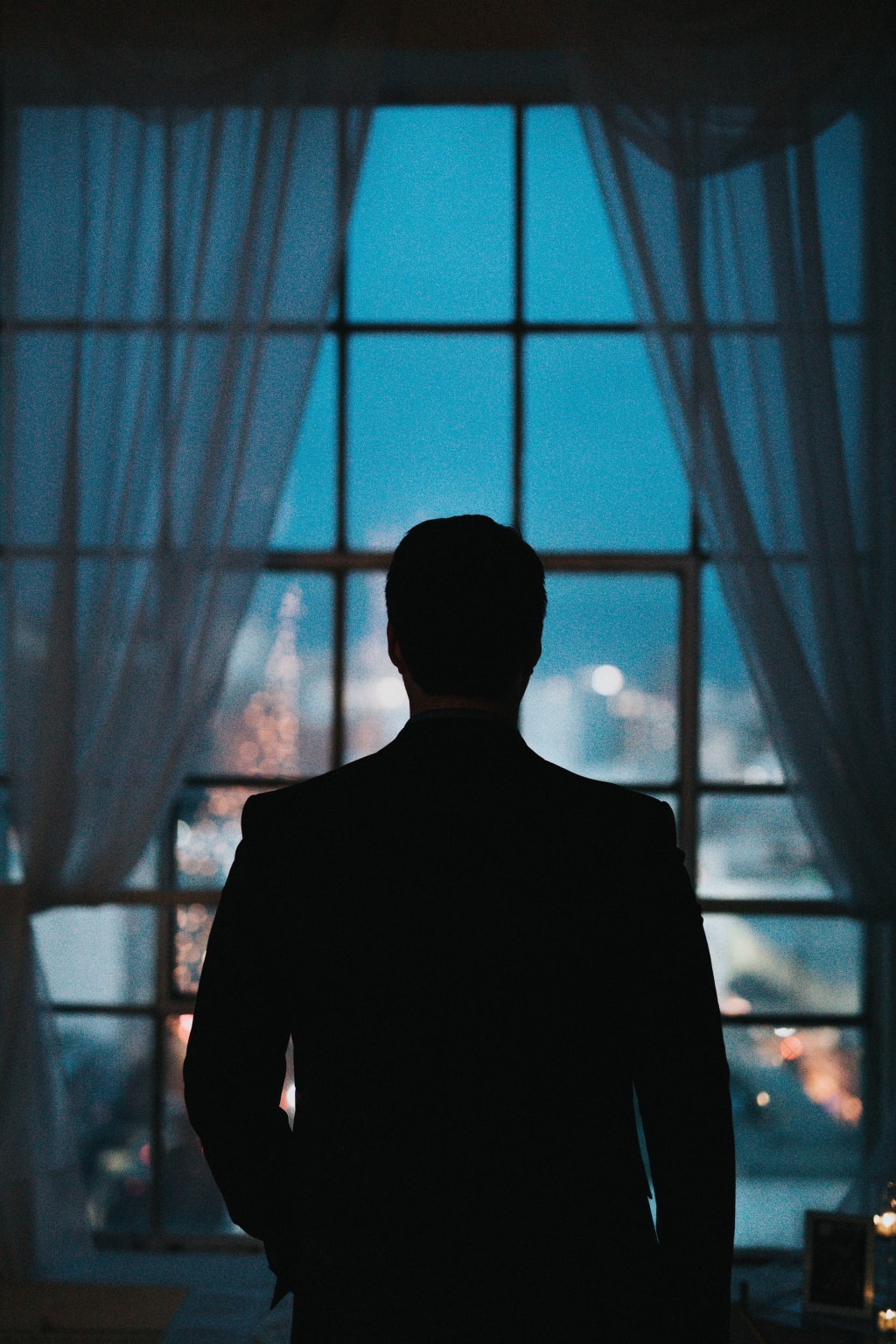 It all started back in the 40s before I was born. For better or for worse, it was Hitler's fault.
WWII broke out in 1939, and my dad, let's give him a name—John, Liverpudlian by birth just like me, but of Irish descent, joined the army to fight for King and country. He was shipped off to Egypt, North Africa, and joined the tank brigade, as a tank driver, under the command of Bernard Montgomery, Monty for short. They were up against the Axis forces under Field Marshall Rommel, otherwise known as the Desert Fox.
North Africa to Tel Aviv–Jaffa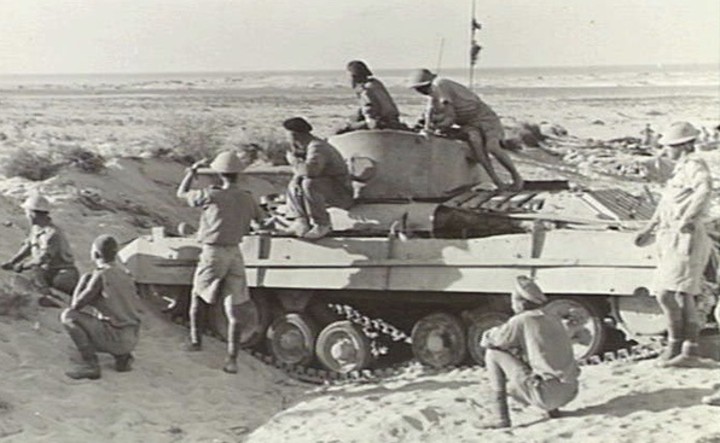 Somewhere on the coast of North Africa, close to Tobruk, John was captured by the Germans. Not sure how long he was in captivity but eventually, he was repatriated under the Geneva Convention* and ended up serving as part of the British Mandatory police force stationed in Palestine. There he teamed up with another Lancashire lad by the name of Bill Bailey. They became very close friends. Both were serving in the Tel Aviv–Jaffa district with frequent trips as far as Jerusalem (approximately 60 miles away). Part of the job was to hunt down infiltrators and terrorists, known then as fedayeen. So what has changed in nearly 80 years I ask? John and Bill had at their disposal a military jeep. That was significant for the local girls.
*Rules protecting prisoners of war. Go figure that out. You come to kill the enemy. Not have coffee or play cards with them. You come to kill them. You have been trained to do exactly that. However, if they catch you, they are meant to care for you, and then send you back home. If the politicians are going to play silly buggers, why don't they sit around a table in their suits and ties, argue with each other, make long faces, bang on the table and go out slamming the door. After lunch, they can come back and sit down and try again. Instead, what do they do? They send off hundreds of thousands who do their best to kill the other guys and when everyone has moved 2 feet this way and 3 feet the other way, the politicians sit down and agree on something. We haven't moved on a lot from the Neanderthals.
The Old City of Jaffa facing north towards Tel Aviv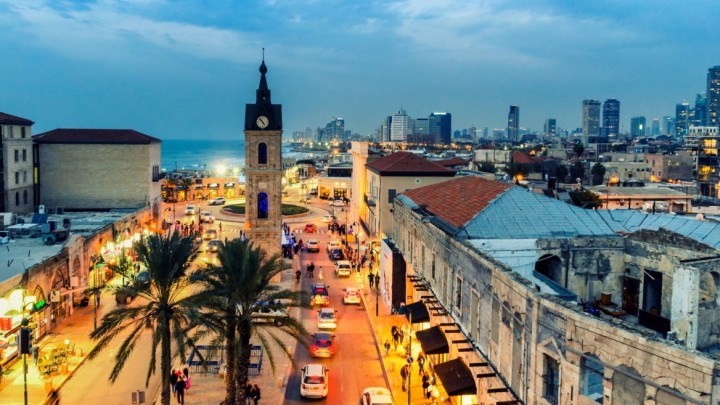 Not far from the police station where they were stationed was the Tel Aviv beach. They didn't need their jeep to go there as it was walking distance but, it was good for impressions
The famous Jaffa clock, built of limestone, and approximately 120 years old. To the left, the large building close to the roundabout is where the Mandate police station was, approximately a one minute walk to the beach
ATS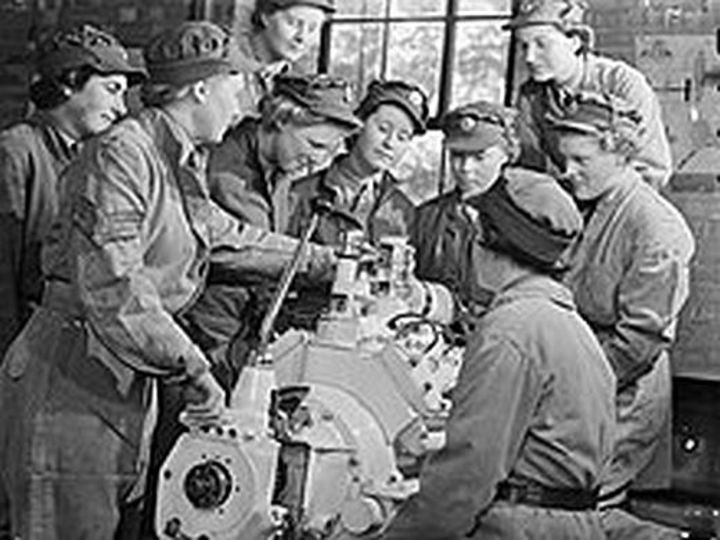 That's where they met Shoshana and Judith, or translated, Rose and Judy—two native Israelis, good looks, tanned, with dark curly hair. They were serving in the ATS, a branch of the British forces staffed solely by women. Both girls were attracted to these two tall handsome men, with moustaches, and a jeep!
A lot of the women served as truck drivers, and the same was true for Rose and Judy. Back in their military barracks, they shared space with another two women, one was called Sonia. This is significant in a later chapter.
When the four met exactly I can't say but obviously, the relationship blossomed (otherwise I wouldn't be here typing away). Eventually, they got married to their girlfriends and when the Brits were shipped off back home in 1948, the girls followed. John and Bill boarded one of the ships in Haifa Bay after attending a fall out parade at Stella Maris* which sits atop of the Carmel Mountain range overlooking the Mediterranean Sea. John went back to Liverpool and Bill went back to Rawtenstall in Rossendale.
Stella Maris Monastery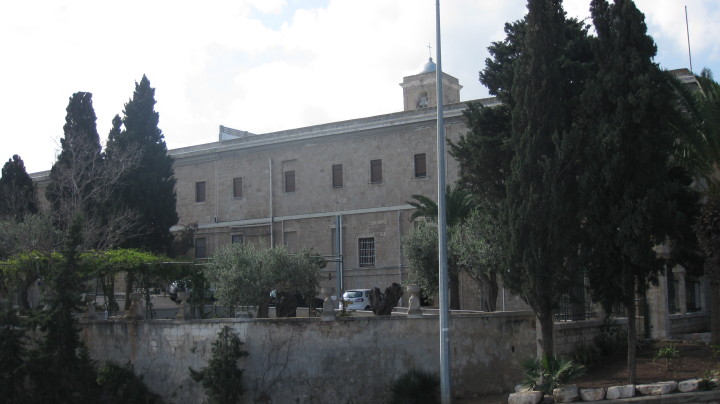 A film, Judith, came out in 1966 starring Sophia Loren, Peter Finch, and Jack Hawkins. It portrays life at that time. I won't get into the story, but it is interesting and strongly recommended—and not because John and myself had 'extra' parts in the film. He was the Sgt. Major, and I was one of the soldiers at the closing parade at Stella Maris depicting the departure from Palestine*. We both worked on the set as well. He was a grip and I was a clapper assistant.
*I'm refraining from politics, but for those who are not aware, the Promised Land goes back well before the Greeks named the area Philistia, which is where the name Palestine originated, back in the 12th century. The Exodus led by Moses, and the Israelites delivery from slavery in 1300 BC, was the homecoming of the Jewish people to 'The Land of Israel'. That's close to 3500 years ago, Years of persecution followed, and they dispersed throughout the world. However, since then, and until modern times, Jews always sing the song 'L'Shana Haba'ah B'Yerushalayim' at the end of Passover, and it means 'Next year in Jerusalem' meaning hopefully next year we will be home. The end of the British Mandate signaled the final homecoming of the Jewish people, and the State of Israel came into being in May 1948. The Jewish homeland was reborn and Israelis were finally home, in the land of Israel. Their prayers had been answered.
The Baha'i Movement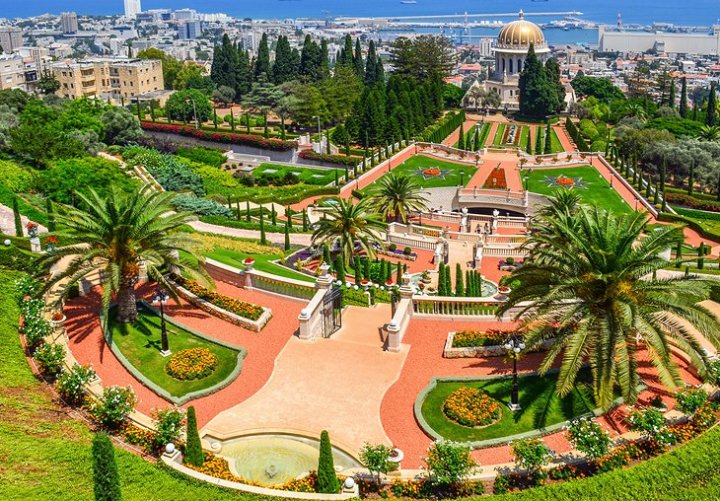 Contrary to what many think, Israel is a multi-faith country made up of Jews 74 per cent, Muslim 17 per cent, Christians 2 per cent, Druze 1.6 per cent, and the rest with other religions. It is also the world headquarters of the Baha'i movement that established these magnificent gardens on the slopes of the Carmel mountain overlooking the bay of Haifa and not to be missed if visiting Israel. The Baha'i movement originated in Persia in the early 1800s, and their goal is to unite all to live in peace—a kind of referee of all religions. Good luck with that one guys.
1948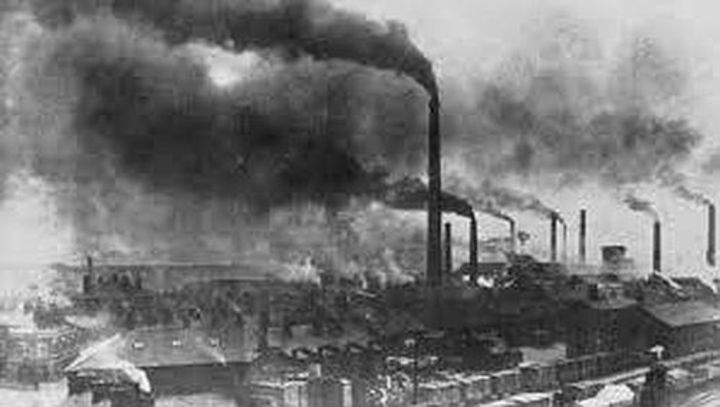 Returning home for the Brits was of course 'returning home' and everything that that meant for the families. However, for Rose and Judy, they had no idea what awaited them.
From the blue skies and beaches of the Mediterranean, they returned to the industrial North West. Throughout Lancashire, industry and manufacturing was everywhere. Liverpool was considered to be one of the most polluted cities in the UK Eventually both Bill and Rose paid the price for the pollution of the time but let's focus on Rose, my mom, for now.
John's parents, Catholic by faith, lived in Christmas Street, Bootle, Liverpool. That was eventually 'home' for me as a baby.
1st 'home' (with in-laws :-()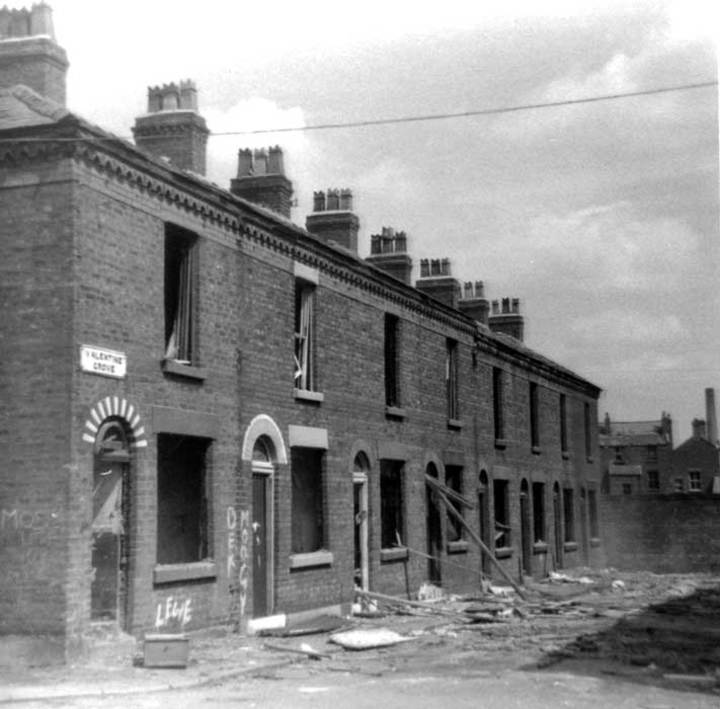 Although not Christmas Street, this picture reminds me of exactly what is imprinted in my memory. I don't hold fond memories of that period. The reality was cobbled stones, coal fires, cold in most rooms, stone water filled bed warmers if you could afford them, or getting into ice-cold beds and shrinking into the fetal position, exterior toilets, dark and gloomy rooms, and smoke billowing out of the chimneys.
Speke Road Gardens - no words can fully describe...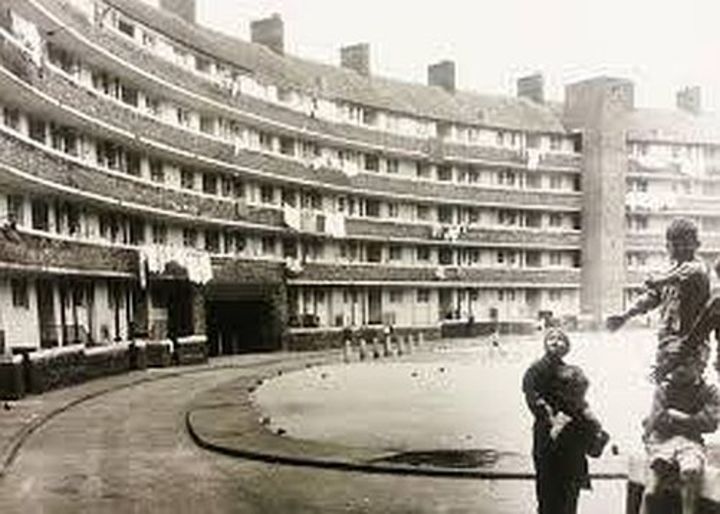 Eventually John and Rose found an apartment (that's too posh a word to describe what they found) of their own in Garston. Speke Road, the A561 today to be precise. I remember having to walk up several floors of dirty and smelly staircases. I'm sparing you the sordid details. Maybe you can imagine. If you can't, you haven't missed anything. My primary school was about a mile away, along a single and narrow path with trees to one side. Creep alley, I would call it. It still exists today. I saw it on Google Maps.
School itself was an old Victorian building with dark red brickwork, high walls with a fence on top and it scared the living daylights out of me. It felt like a place you go into and don't come out of.
Critchley Rd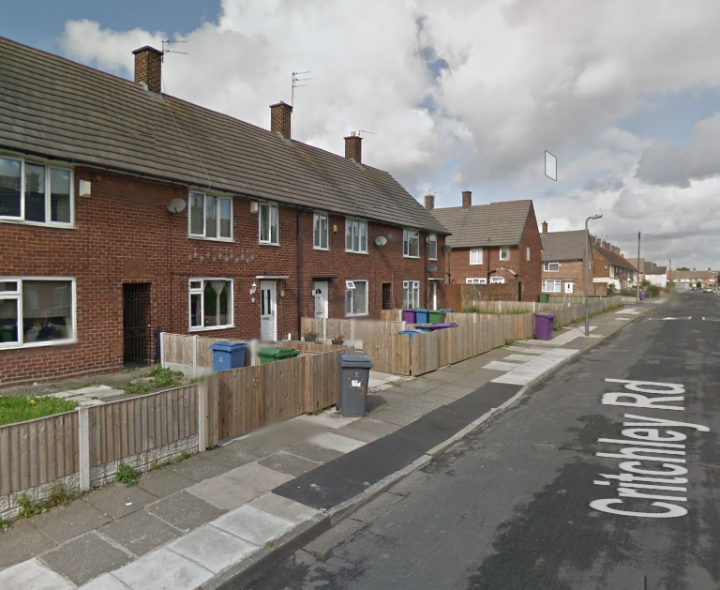 Although I do have vague memories of my earlier years, most of my memories are from about the age of seven. Hence 7-007-70 (my age today). From the tenements in Garston, we moved to another part of Speke, to 24 Critchley Road, Liverpool 24. This was a big improvement on previous homes, and although it has been totally renovated today, it can still be seen on Google maps. I was about four, maybe five. My school was approximately 20 minutes away. Being of a mixed faith marriage, I never received any religious education or indoctrination at home. My parents, in their 'wisdom', left that for me to decide when I was old enough to do so. I eventually did so due to circumstances that you will find interesting. What is meant 'in their wisdom' is, I have no religious education. At school, my mother insisted that I be excused from religious education, and that was a huge mistake. It put a target on my back being in a totally Christian school. By personal choice, I didn't miss those classes, but too late. Interestingly, the story filtered down from the headmaster to teachers and eventually the schoolyard. I was soon to learn what antisemitism meant. In the school playground, I was attacked by four bullies who shoved me up against the wall and called me a f...J.. At that time, I wasn't. Philip Edge, if you get to read this, I'm that f... J.. It's not too late to apologize.
Next stop - 56 Rycot Rd.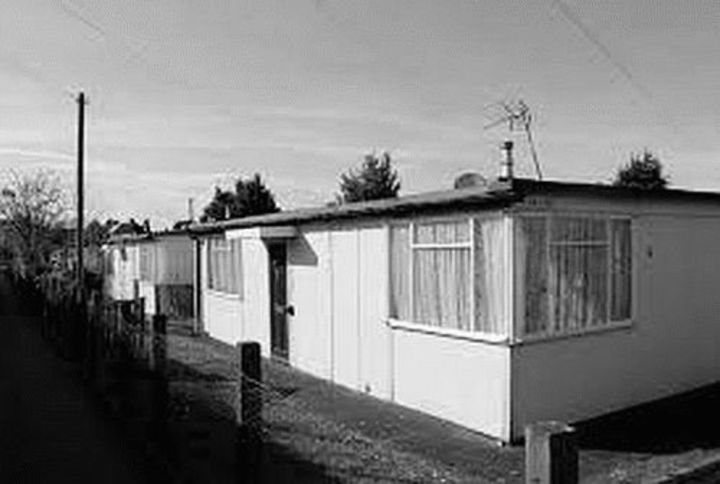 Our next address was 56, Rycot Rd in Speke. We were moving up in the world. A detached prefab like the many thousands built after the war, which was supposedly temporary housing. I think we lived there for at least three to four years. Much more comfortable than the other places, but it still had ice on the inside of the windows in winter. We had a front and back garden, a coal shed, and a pigeon hut. But no complaints. I would settle for one of those today.
Street Gangs of 50s & 60s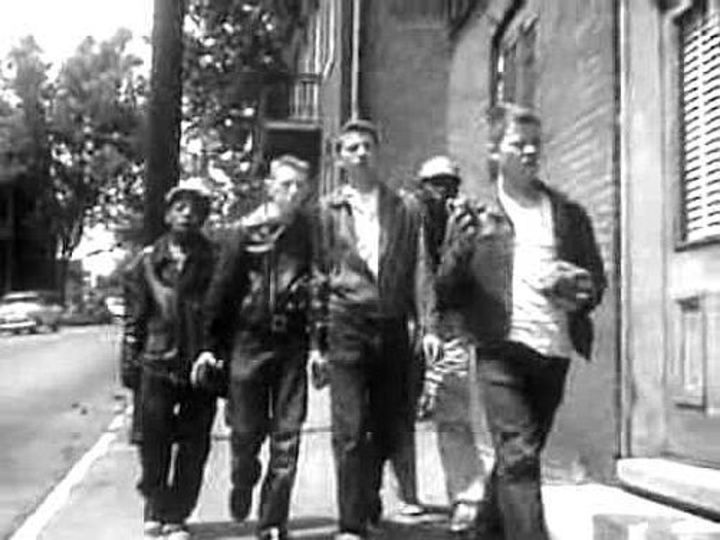 Rycot Road is where I joined a street gang, of which, there were many in those days. The fashion of that period was drainpipe jeans and winkle picker (pointed shoes). Some had knives, most had chains. Luckily we missed those street gangs. Maybe that's a plus side to smog? But there was gang warfare on the streets. Our gang was comprised of only six of us—Derek Latham, Brian, Keith and Ian the brothers, and Gordon Blower—famous for his 'duck-like' walk. He walked with his feet pointing outwards. Maybe not that noticeable until you go ice-skating. Then it became hilarious. When ice skating, feet need to point in the direction you want to go...
Our street gang was not into violence of any kind, but we did get into mischief. We didn't have knives or chains, but I remember we broke into a bakery one time (pre-camera and alarm days), and ended up walking off with cream cakes. I hope that case is closed... Another time, there was a visiting fairground, and all the workers were away having lunch. We got into the stall with wooden bottles and wooden balls which you throw at the bottles. We took the lot so we could have our own games later. That wasn't the 'perfect' crime. We had a police land rover chase us down in the fields, and two plainclothes police officers came to give my parents a warning. I was about 10. So yes, I guess I do have a criminal background.
School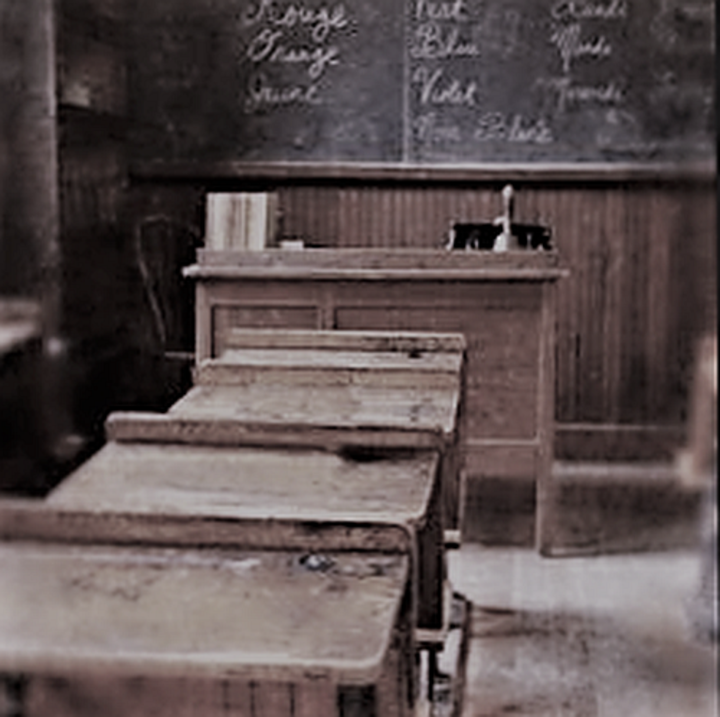 Despite all the above mischief, hanging about on street corners, being a gang member and raiding bakeries, I was a star pupil at school. The system then, and maybe today was seven classes to a term. Best pupils in class one (3T1 in my case), and down to class seven. About 40 kids per class. I was number two in 3T1. That really annoyed me. I was excellent in English and Maths, but sucked in music and the combined total of term exams gave you your position in the class. Still haven't lived that down. During those days, there were the 11+ and 13+ exams, which determined which high school you progressed to. My mom wanted me to go to the King David Jewish high school, and one of the best options—and according to my teachers, Mr. Healey, my English teacher, and Miss James, can't remember what she taught but who cares, she was gorgeous—it was a done deal. That's where I would be going to. But, I was rejected. My family name didn't fit. I wasn't a Cohen or Jacob or Samuels. I had my father's Christian surname.
The traumatic years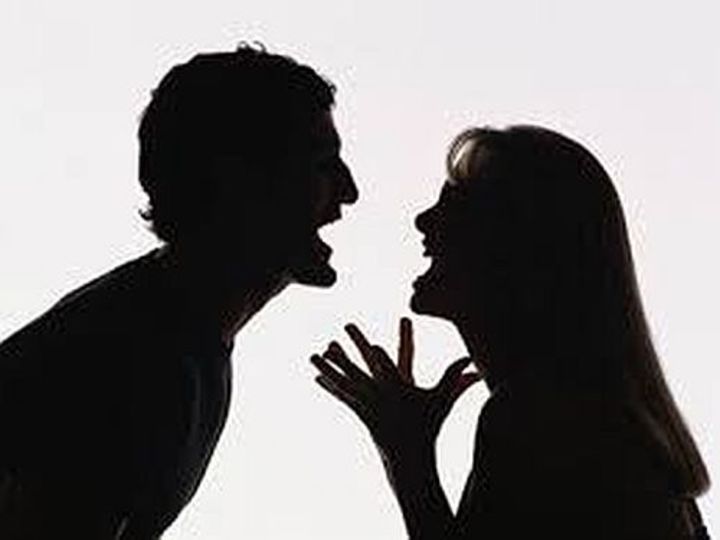 My parents didn't have a peaceful marriage. I grew up with constant rows between them in the background. I don't know the content of the rows, but in retrospect, I assume it had to do with the conditions, the cultural differences and, poverty. It was pretty bad, and I lived in constant fear that my mom was about to leave. Many a time I saw packed suitcases in the front room. I would get up in the morning and first look to see if the suitcases were there. Or, come home from school in fear of not finding them. Her life must have been a living hell with the cold, smog, no money, and also her health. Her parents disowned her for marrying a gentile. They were orthodox Jews and marrying 'out' was a big no-no. Her brother also disowned her. She was in her early 20s. I was told she was a bit of a rebel so I guess that didn't really bother her at that time. She was far from her family—her four sisters and brother—living in conditions totally alien to her, in a climate that eventually took its toll on her. She didn't speak English so that also made life difficult. Me, as a kid witnessing all hell breaking out on a regular basis—it was traumatic. John wasn't at fault for the bad relationship. I'm not taking sides. They both made a mutual mistake, and both were equally to blame for their failed relationship. Nobody was having a good time, conditions apart. He was a long distance truck driver working for the BRS, British Road Services. His 'mates' called him Jack which I guess is a synonym for John and if he had a journey to Portsmouth or Southampton, it could easily be a three-day round trip. Little did I know that 65 years on, I would be living in Portsmouth. Trucks then were not what they are now. Hot, no aircon, 12 gears, and extremely unreliable. Breakdowns were numerous, so he was not at home that much. Rose had several jobs over the years; driving for the gas company, a car rental company at Speke Airport (John Lennon airport now), an ambulance driver, and I'm not sure what else, but it was at this time she became very ill. Tuberculosis or TB for short. The fact she smoked didn't help a lot but combined with the damp and smoggy climate, it was only a question of time. In the 50s, one in two died from TB, and if you were a child pre-50s, you had zero chance of survival. Also, she developed asthma and bronchitis. I guess I'm pretty lucky to be here.
Hospital - my alternative home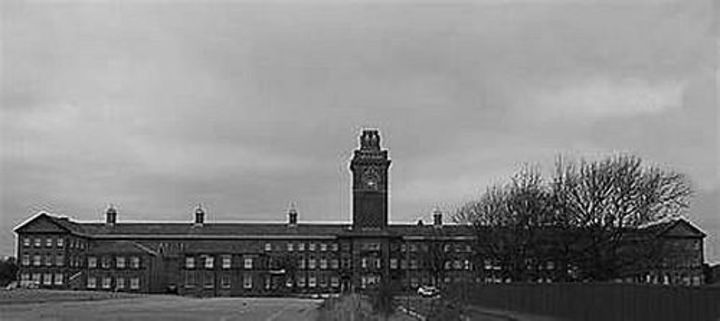 With all her lung diseases, Rose was in and out of hospital more than ambulance drivers. I'm sure revolving doors were invented just for her. I never knew how serious things were. I guess kids are spared the details.
Judy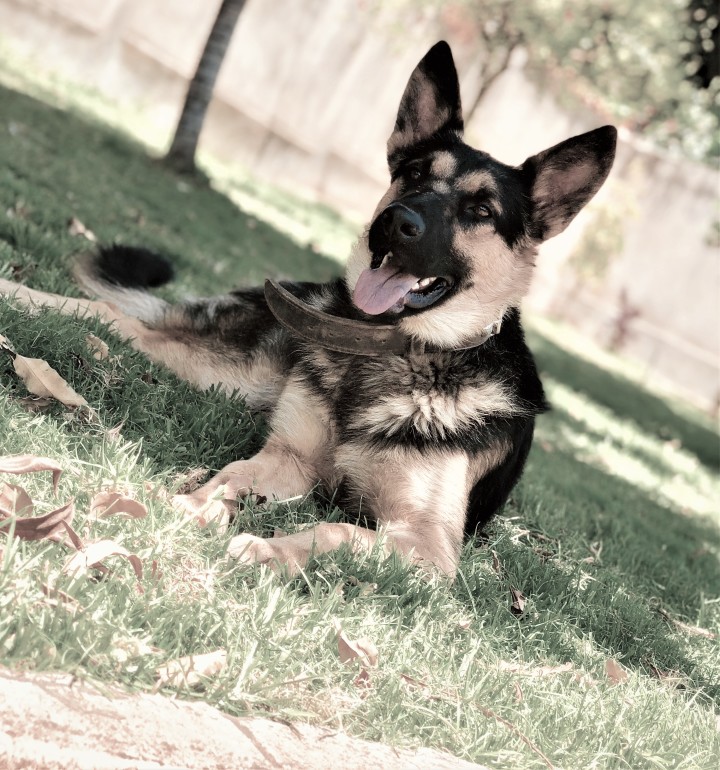 If I wasn't visiting her in the hospital, it was the rows at home that weighed heavily on me. With John's frequent trips, I was left to fend for myself, and look after the dog—a German Shepherd we called, Judy. Maybe Rose was missing her friend :-). Judy the Alsatian and I grew up together. We were like brother and sister. Weird I know but when you consider I was alone most of the time and only had the dog for company, maybe it's less weird. I'd come home from school, open a tin of Lassie, and take her for a walk. I'd return, open a tin of soup or beans for myself, make some toast and then light the fire. I used rolled newspapers folded in such a way as to act as fire-lighters. We didn't have money for the boxed kind you could buy. A story Rose told me many times was when I was a baby, I was in a babygrow—one of those astronaut type all-in-ones (without the helmet). She said that I was walking towards the open fire that had no safety grill, and Judy went between the fire and myself knocking me backwards. I could believe that. But it makes me wonder what was Rose doing? Watching?
The journey that changed my life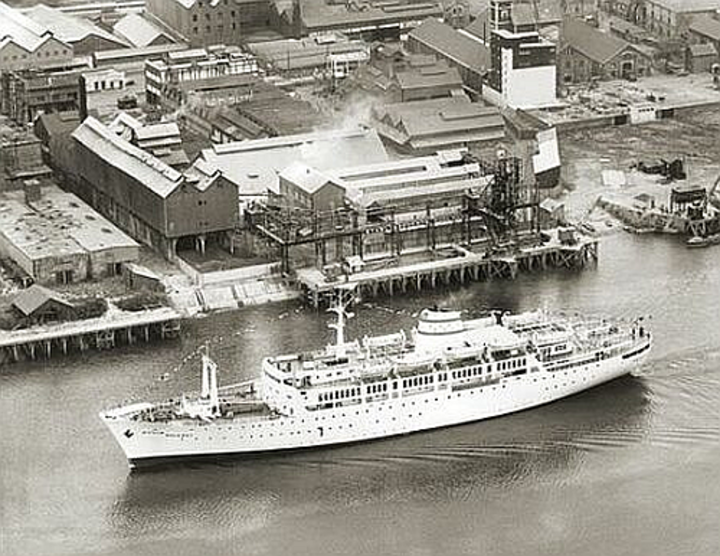 I thought I was off on a holiday with mom. It's great to be innocent, isn't it? But she was on her way to say her final goodbyes to her sisters. I didn't have a clue. Apparently, three separate doctors in Liverpool told her she had three months to live. She proved them all wrong. She lived for another 29 years. I was taken along so I could meet her family for the first time. Remember my parents didn't have money, right? One of my aunts was extremely wealthy, and it's obvious she footed the bill. John didn't join us. He stayed home. So, we took a train from Liverpool all the way down to Marseille in France and boarded the Moledet, a bathtub some considered to be a cruise liner of the time. Stelios Haji-Ioannou, the owner and creator of Easyjet hadn't been born yet. I shouldn't complain. I was off on an adventure.
My first time at sea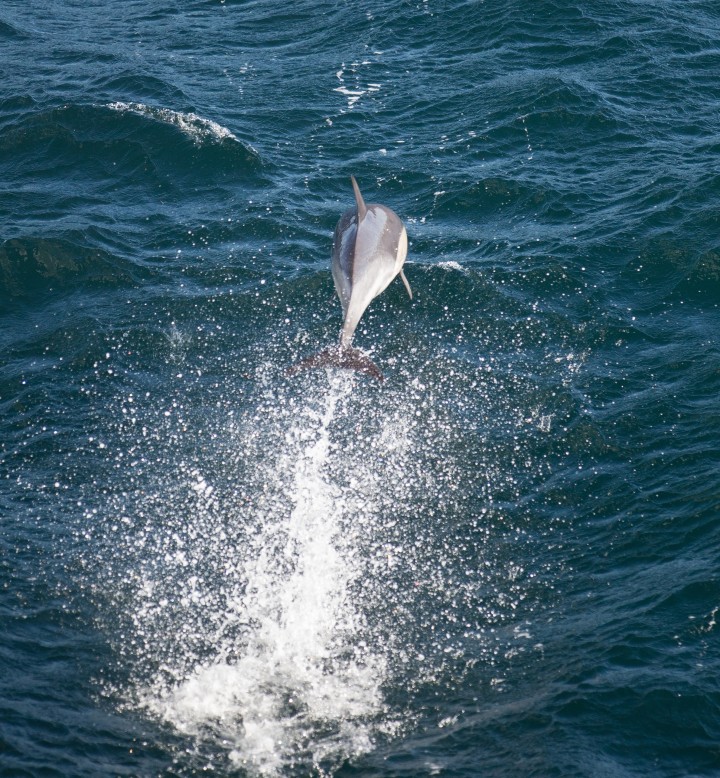 The trip from Marseille was approximately five to seven days. I don't recall exactly. Dolphins crisscrossing the bow. I didn't bargain for what happened next. I was hungry and Rose wasn't feeling good so she said go to the kitchen. I didn't find food there but I did find a child molester instead. That's something that affected me for most of my life. This is the first time I've ever opened up about it. Even those closest to me still don't know. Well, I guess that will change now after reading this.
My first view of Israel

If there's ever a picture you remember in life, this is mine. The blue Mediterranean sea and the Haifa skyline on the horizon. The Carmel mountains jutting out into the blue sea with the conspicuous Dan hotel outline on top, the only high rise at that time. Blue skies in all directions. May not sound much now, but for someone who grew up in Liverpool, and went to school with a builder's mask on to save me breathing in all the pollution, with the constant drizzle, freezing smog (smoke with fog) and grey skies, that was quite a sight. I could draw that picture now even though 60 years have gone by.
One of the most beautiful cities in the world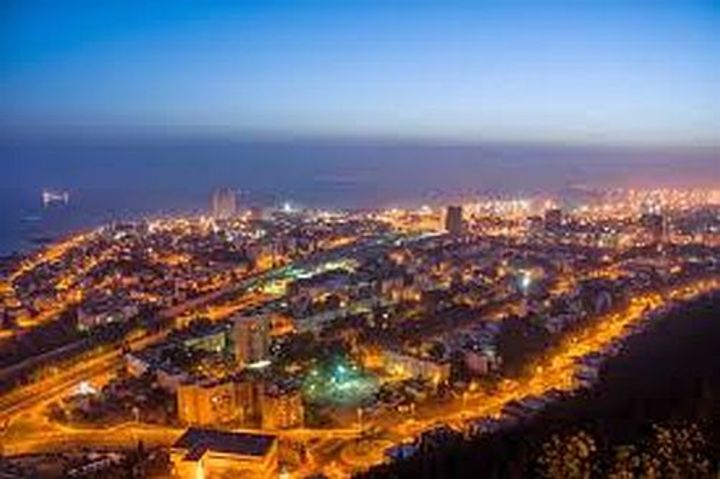 I remember vividly when the ship was tying up alongside the dock. Rose was excited. She was about to see her sisters for the first time in about 12 years. Two had visited once or twice, but not all of them. I too was excited. Looking down from the ship, I saw my four aunts: Haya, Zehava, Malka, and Leah. I will never forget how they all looked so similar to my mom.
End of Part 1.
In Part 2 will cover leaving England and going to live in Israel, time in the merchant navy, military years and, joining the Mossad.
fact or fiction

P J
At 70 years old, it would be an understatement to say I've had an interesting and all-encompassing life. I hold two nationalities, speak two languages fluently and have two distinctly different personas. Not a split personality:-)
See all posts by P J →