"We Tell Ourselves Stories In Order to Live"
– Joan Didion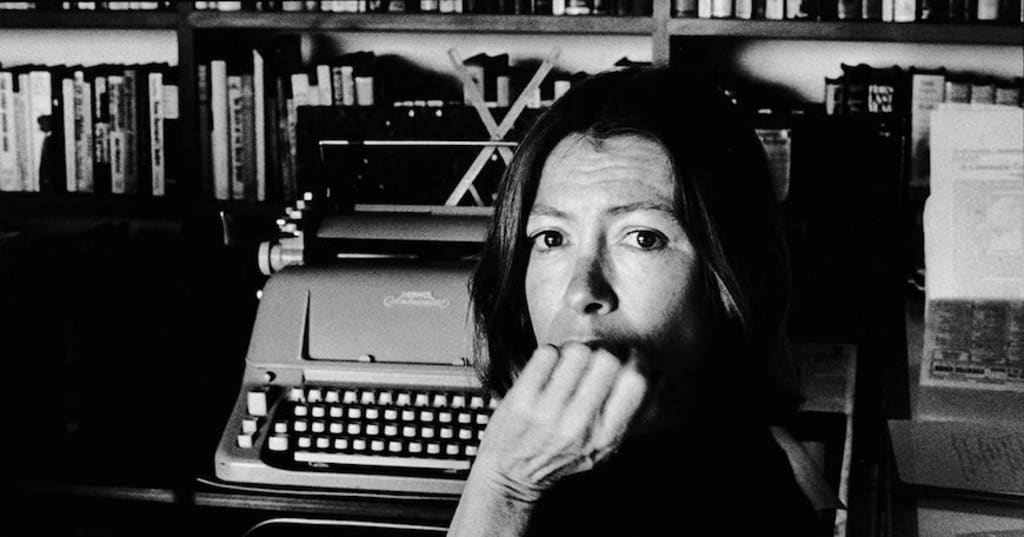 Joan Didion
As we waved goodbye to 2020, we will be very honest: We hoped there would be way more chill in 2021.
With news of multiple COVID-19 vaccines being distributed worldwide, we certainly had reason to believe we were turning the page on dark days. And as we waltzed confidently into a new year, we were cruelly reminded that the stroke of midnight on January 1st was not the "magic wand" that a lot of us were hoping that it would be.
With all of the 2020 events and concerns that have made themselves right at home in 2021—plus the upheaval and unrest that's marked these first few weeks of the new year, we are thankful to you, Vocal creators, for helping us power through trying times, now and always. Thank you for continuing to share your stories with us, including your thoughts and feelings on the events of January 6th in Washington D.C. We hope you are looking ahead with tepid optimism like we are.
This edition of Verified features four lighthearted stories, to help you (and help ourselves) find the always-present bright spots in a bleak moment. Remember that if you're not already a creator, you can sign up and share your story today.
A Filmmaker's Guide to: Trickster Archetypes
In television and film the trickster character is very popular. Mostly popularised by folklorish intentions, these characters often have the extreme ability to obscure and control the outcomes of the storylines because of their actions.
What do Loki, Bart Simpson, and The Cheshire Cat have in common? According to Verified all-star Annie Kapur, quite a bit. We are always thrilled to see a new edition of Annie's "Filmmaker's Guide" comes in, and in this entry, we were fascinated to learn about a new archetype of fictional character that doesn't necessarily fit into the category of "hero" or "villain."
As always, we have come away from one of Annie's stories with a new watchlist and reading list full of famous tricksters, and we'll certainly keep our eye out for them, wherever they may be...
To Curse or not to Curse, that is the question
They say never make a promise when you are happy, don't reply to anything when you are angry and don't make decisions when you are sad. The same is true for magic.

The truth is it doesn't matter how you construct your Poppet, just pour all of the anger, pain, humiliation etc that the target has caused you into that vessel. Place the Poppet into the mirror box, seal it with candle wax put it in a dark place and forget about it.
We aren't sure what would cause someone to be so angry they'd consider cursing someone, but we are thankful to creator Elaine McCall for letting us know there are alternatives. Her detailed and informative spells to get rid of negative energy and create positive vibes piqued our interest, particularly with 2021 off to such a difficult start. We're definitely looking forward to reading more from Elaine on how we can channel our inner Strega Nona.
The Double Down Changed the Rules
As fast food began a new arms race to develop the most outrageous products available, the goalposts for what was normal and safe in the world moved with them. Food crime flourished over the next few years, Olive Garden made spaghetti pie, Pizza Hut invented Cheez-Its pizza, every insane product an agent of entropy, marching us closer and closer to hell's gates.
Political polarization has been the topic du jour for the past few years, but we think we may have found the one topic upon which we can all agree: KFC's "Double Down" (the sandwich that used two pieces of fried chicken instead of bread) was a completely insane idea.
In a story that made us laugh and made us think, creator Silas Harris connects the dots between the 2010's reputation for gimmicky products and ad campaigns of fast-food chains and the tumultuous nature of our current sociopolitical climate. While we are still trying to fully understanding the link between Doritos Tacos Locos and Brexit, we appreciate the picture Silas created for us, and we cannot wait to hear about how the McRib was responsible for the Pentagon Papers.
Excuse me, do you speak Single?
Older generations of our society think being single is the same as being lonely. They might even look at you with pity. You don't see it directly, but there it is - the famous »I pity the fool« quote that kind of floats above their heads while you break the silence with »No, I'm still single«...

We have to admit - being single has its own power. And perks. It simply means not settling for something you know you don't deserve. It's working for yourself by yourself for your own goals.
To accompany their sophomore Vocal story, Creator A.B. chose a photo of the four most iconic single girls in TV history. It was appropriate because A.B.'s manifesto for refusing to settle for anyone in your mid-to-late 20's just so you can say you aren't single is incredibly on-brand for Carrie, Charlotte, Miranda, and Samantha. Also, A.B's use of a high-fashion metaphor, reminding us never to devalue ourselves for a relationship because "Louboutins and Prada don't go on sale," sounds like something Carrie Bradshaw herself would write in her column. We so appreciated A.B.'s celebration of singledom, and we would love their thoughts on the reboot, by far the best news story of 2021.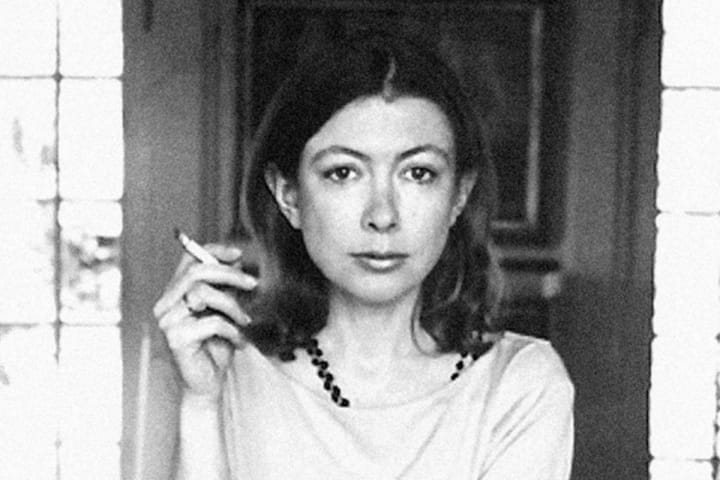 While curating the stories and writing up this edition of Vocal Verified, our minds turned increasingly to a line from Joan Didion's essay/speech "Why I Write."
In a time we've described as "tumultuous" so often it may as well be its own drinking game, it may be helpful to seek guidance from the woman who has written about everything from the social upheaval of late 1960's California, to the Manson murders, to American-backed military dictatorships in South America, to the wrongful conviction of the Central Park Five.
Had my credentials been in order I would never have become a writer. Had I been blessed with even limited access to my own mind there would have been no reason to write. I write entirely to find out what I'm thinking, what I'm looking at, what I see, and what it means. What I want and what I fear.
This community, with its vast diversity of creators and stories, embodies this quote about creating. As we step trepidatiously into 2021, we hope you keep sharing your thoughts, observations, insights, and fears with us.
We look forward, as always, to reading your stories.
About the Creator
Collaborative, conscious, and committed to content. We're rounding up the best that the Vocal network has to offer.
Reader insights
Be the first to share your insights about this piece.
Add your insights