Vocal Verified—For the K-Pop Fan
A curated selection of the best recommendations, playlists, and reviews from our most passionate K-pop loving creators.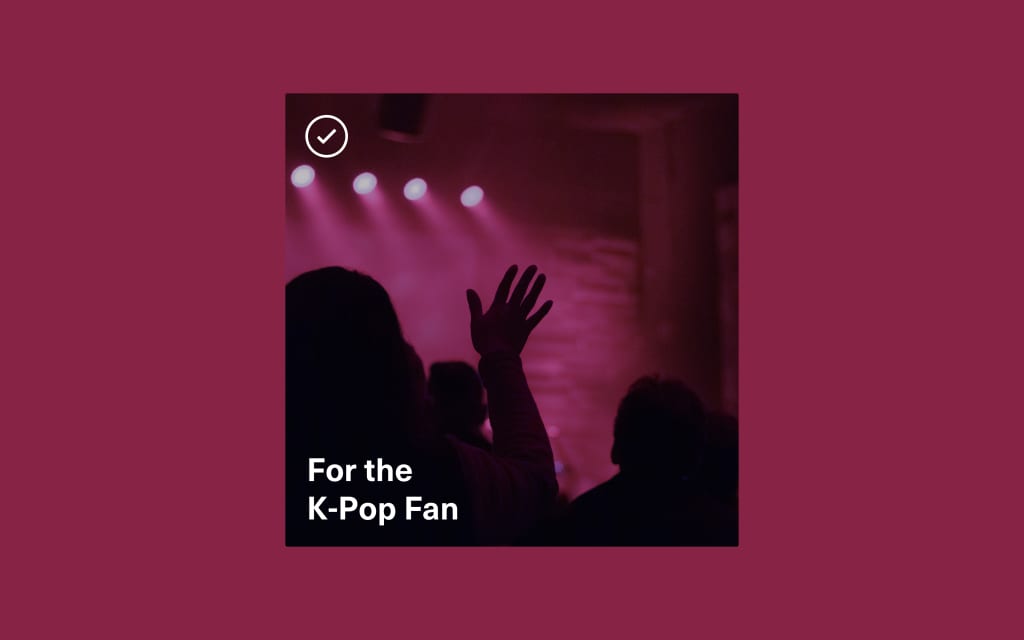 K-pop is less of a music genre and more of a cultural phenomenon. Being a fan is an identifier, connecting people in the way that being a fan of the same sports team brings people together. It's an insanely eager community where members absolutely dedicate themselves to supporting their artist of choice.
And I learned all of this from our creators. As the head of the Curation Team here at Vocal, I get the chance to see thousands of submissions from our creators sharing what they're passionate about the most. And there are a whole bunch of them that are most passionate about K-pop (and one C-pop!) stars. So, I've rounded up the best of their song reviews, album recommendations, and insights to the industry that I think the rest of you K-pop fans will love. Give their stories a read, leave a tip for one that you thought was particularly awesome, or share your own love of K-pop with the rest of the community.
If you're not already a creator, you can sign up here to get started.
You can find more stories for music lovers on Beat, Vocal's community for all things music.
"What makes K-pop so great and so popular is the fact that each member of these groups seems like a wonder child. They are all beautiful, they sound like angels and they can dance." — E DM
"The recent overhaul of technology and social media over the past century has given a lot of people the opportunity to explore the culture of other countries." —Zachary Barnett
"I remember flicking through the channel and stumbling across a K-pop show, reminiscing my years where I loved B.A.P another very unique group." —Daily Crisis
"Taste is dependent on lifestyles of individuals, and what they have seen and experienced. A person who has never heard of Korea, or may have bad experiences with the country due to their northern counterparts, may not want to indulge themselves in something associated with it." —Saiko Dizzle
"They have strict rules given to them in their contracts that last from five to seven years if they don't renew them. Those rules may be about having vacations or using practice rooms or even not allowing artists to use personal cell phones. But the one rule that strikes off artists the most is the "No Dating" rule." —Paola Marchan
"Getting to see an international group on your home soil is already exciting, but there is a multitude of factors that make them stand out even more." —Mahrielle W.
"I watch every music video for the group I like, I routinely watch their performances when they make a comeback, I try to watch whatever variety show they're guest starring on and I follow a lot of them on social media." —Briana Okay
"BTS is a K-pop group that has grown so famous that they are known worldwide. Lets get to know the members that made this group who they are today." —Nicole M.
"With BTS breaking through to the American music industry while still maintaining their own style, and most importantly their own language, Western pop culture has been opening its eyes and ears to Korean music." —Autamn Webb
"With BTS and a number of other boybands breaking through to the American music industry to make a name for K-Pop in the west, I thought I would also highlight some of the girl groups that deserve recognition as well." —Autamn Webb
"While not saying that BTS is THE greatest K-pop group, they definitely are high up on the charts with every single they release, and do not seem to be slowing down with their song and MV releases." —Jessy Brindley
"Why should interest in the Korean music scene stop at the admittedly very sugary K-pop? As far as I'm concerned, it shouldn't." —Adam Wallace
"Summer is a time for fun, to get out and have fun with friends and family, so why not spice things up with some great music?" —Krysta B.
"I'm not quite sure yet if it's the beat of the songs, or just how wonderful the music videos are, but I adore K-pop more than any other genre of music." —Angel B.
"Love them or hate them, you have to admit that the world is curious about them. What's different about BTS? How do they differentiate themselves from your average K-pop group? What got them to this point?" —Alexzandra Windley
"Literally shorthand for "Korean pop," k-pop is one of the most intricate and hard-working forms of art I've ever seen." —Jess
"If you watched the 2017 Billboard Music awards earlier this year you would have seen that the highlight of the evening was the Social Media award going to the K-Pop group, BTS. But who is BTS?" —Hayley Munoz
"It takes a lot for me to be truly captivated by an artist. Sure, there are lots of bands or acts I listen to for various purposes, such as for background music whilst cleaning, or to relive an old memory; but to truly enjoy an artist and all they have to offer, I have to feel connected to the music." —Nathan Sartain
"Continuing their fresh and interesting approach to making music, Jooheon, a rapper from the group, has released his first mixtape, titled DWTD. To help break down this mixtape, I've taken the privilege of doing a track by track review." —Nathan Sartain
"Although BLACKPINK only have nine songs in their discography—a major gripe with fans of the foursome—the quartet is the highest charting K-pop girl group in the history of the Billboard Hot 100."—M Sue
"Recently, the hip-hop based Kpop group identified as Winner released a new song named "Everyday," along with a completed album that shares the same name as the title song. Here are the points that I find tremendously incredible." —Cherry Girl
"The album feature some of the group's best material to date and is a refreshing mix of both experimental sounds and contemporary pop trends." —Kat Wolcott
"What's unexpected is just how emotional and different the sound is from a typical rap album. To put it simply, listening to this album feels like getting a soft hug, or walking around in the fall wearing a nice fluffy sweater." —Sammi Curran