Vocal and Moleskine's True Colors Challenge Winners
Vocal and Moleskine are excited to announce the winners of the True Colors Challenge.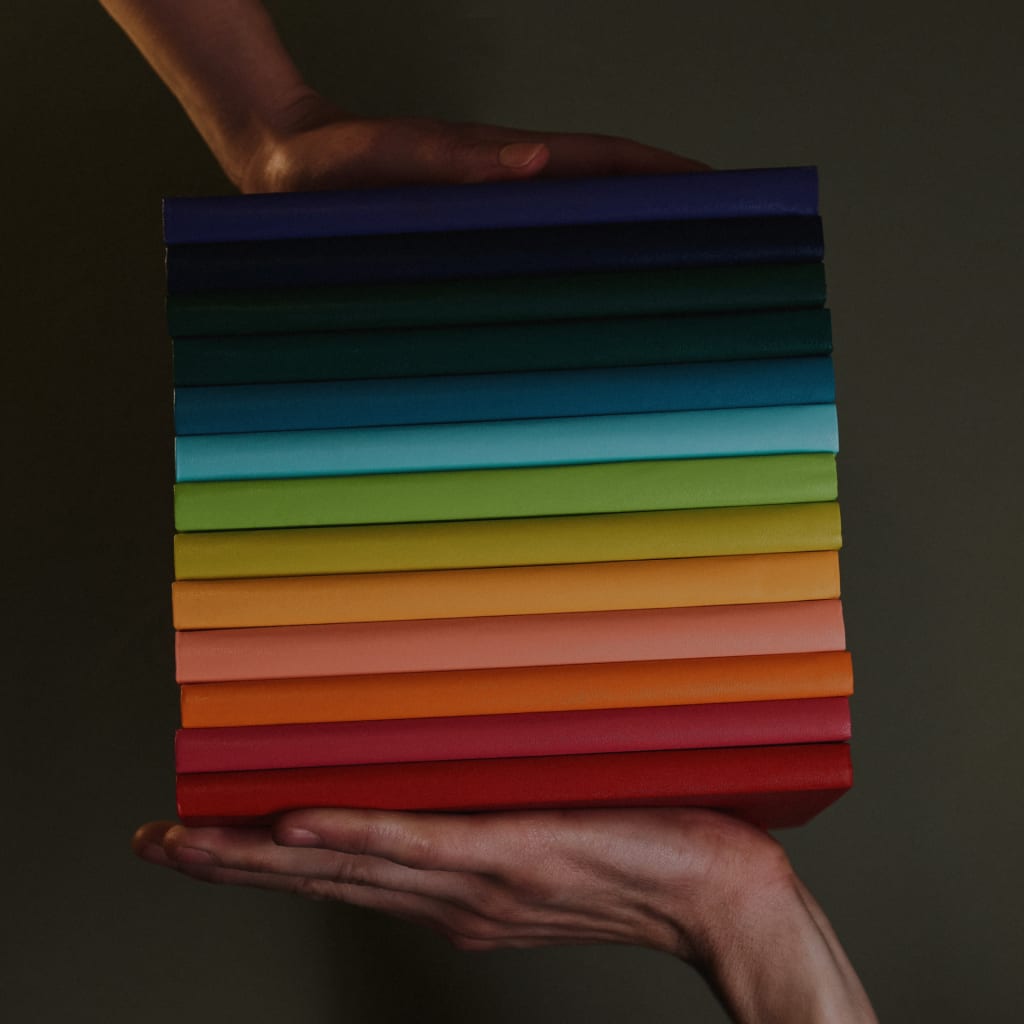 This month, we teamed up once again with our partners at Moleskine for a special Challenge. We asked you all to share poetry about something that makes you unique, inspired by color. In just two weeks, you all submitted over 8,600 poems—over doubling the previous record of Challenge submissions per day.
Naturally, the Vocal Team and our incredible judges Daniela Riccardi, CEO of Moleskine, and Nickole Brown, poet, editor, teacher, and former editorial assistant to Hunter S. Thompson—have spent the last three and a half weeks reviewing your amazing stories, and after much deliberation, here are the 15 winners of the True Colors Challenge, ordered only alphabetically by poem title.
All winners will receive a $2,000 cash prize, and get the opportunity to work directly with Moleskine and be featured in their upcoming Pride Month celebration. As part of its Power of Colors campaign, Moleskine will be creating a dedicated Pride-themed page that will highlight the results of the Challenge.
a prayer for sad girls by Emily
i wish she could see me now, or maybe i don't—

she'd be the only one who could see through the

tortoiseshell glasses to the hollow underneath,

cenotes of submerged teal and abandoned altars to

gods long forgotten, sunken ships and pillaged treasure.
We reach the bridge, blue-gray like

Her mother, forged

In burnt silver

Cleansed by the sea.
Alternative Colors for Queer by Noel Quiñones
Everything is only as vibrant

as what surrounds it, a pot of Ginger

tea, her hand, a garden of plastic Saffron

dahlias, the word Saffron.
I drink my coffee black because my daddy does.

And he's worked beneath the red,

hot, South Carolina sun

since I was young, and then some.
i used to stand outside my grandma's door clutching my towel-cape with

fingernails stained red by the thirsty earth i grew in

while my mom poured

a bucket of chamomile tea over my black hair,

to make it lighter.
You will feel the rusted-red patches of heat on your skin from the caves in those cold-spring waters

Your cheeks will redden too, not warmed so by the fire you sit shoulder to shoulder, knee to knee,

joints pressed in a circle round with stranger-friends to warm yourselves on a cloudless night

Red like shame.
Colors of Cempasúchitl by Kyra Lopez
Marigolds are a mix of yellow and orange, because Cempasúchitl is for the dead.

The flower fields draw those who have passed back through the white glow of the Earth's outer rim, and allows them to stay with us.

I am orange because I have mastered confusion.

I have wandered through parks, through stations, and through dorm hallways wondering about how my brain is doing across the street.
We are filthy. We have stubborn

blood soaked into our palms' readings

we are filthy. We have our wounds

stung by the tangerine's juice and sealed shut
"Come," I told the conquering silver army.

"Come show the world

that I have lived."
A pink secret my mother held in her

cheeks

When she told me she loved

Three women

A lifetime ago.
Mount Fuji isn't lilac up close by Suri Chan
Take me back to Fuji,

to that deserted motel with the rusty pink boats.

To that first rainy night — wet socks and honey chips.

The stillness of the world.

I asked you why Fuji glowed lilac from

a distance.
My Life as a Flow of Colours by Andrew Little
The middle section of my ballad is delivered and finished with a snake length shiny Cleopatra necklace, eyes made from sparkling diamonds, my inner-self glides outward and I let my audience know, I am here, and I ain't goin' nowhere.
Qasidah to a Bani Papier Bag by Kahlil Rahme
Great, tufts of cottoned graphite curl and contort,

above mine form, illuminating soft and distort,

A gentle red, from the eyes of beaming brake lights that howl and cut short,

By the grand rumbles of a mighty smith, striking the yellow inferno in a distort

Of softened steel
Self Portrait as a Queer Block Party by Omotara James
Pores chant in the street:

we are alive. Speakers blast the indigo sky like firecrackers

in June. You take the first hand, then hip, with you through the dance,

glide, until you find the body you abandoned
The bounce house I do flips in in my backyard before the party starts, kneeing myself in the face and giving myself my first and only nose bleed. My father will lift my slight frame onto the island in the kitchen where he's been balling melons and hold a paper towel to my face. One of the most tender moments ever to pass between us.

The wrappers from the chocolates my writing teacher spreads around at the end of class, before he shares his pages with us, and before he kills himself.
Reader insights
Be the first to share your insights about this piece.
Add your insights