Under a Spell Challenge Winners
An inside look into the Vocal Curation Team's favorite stories from the Under a Spell Challenge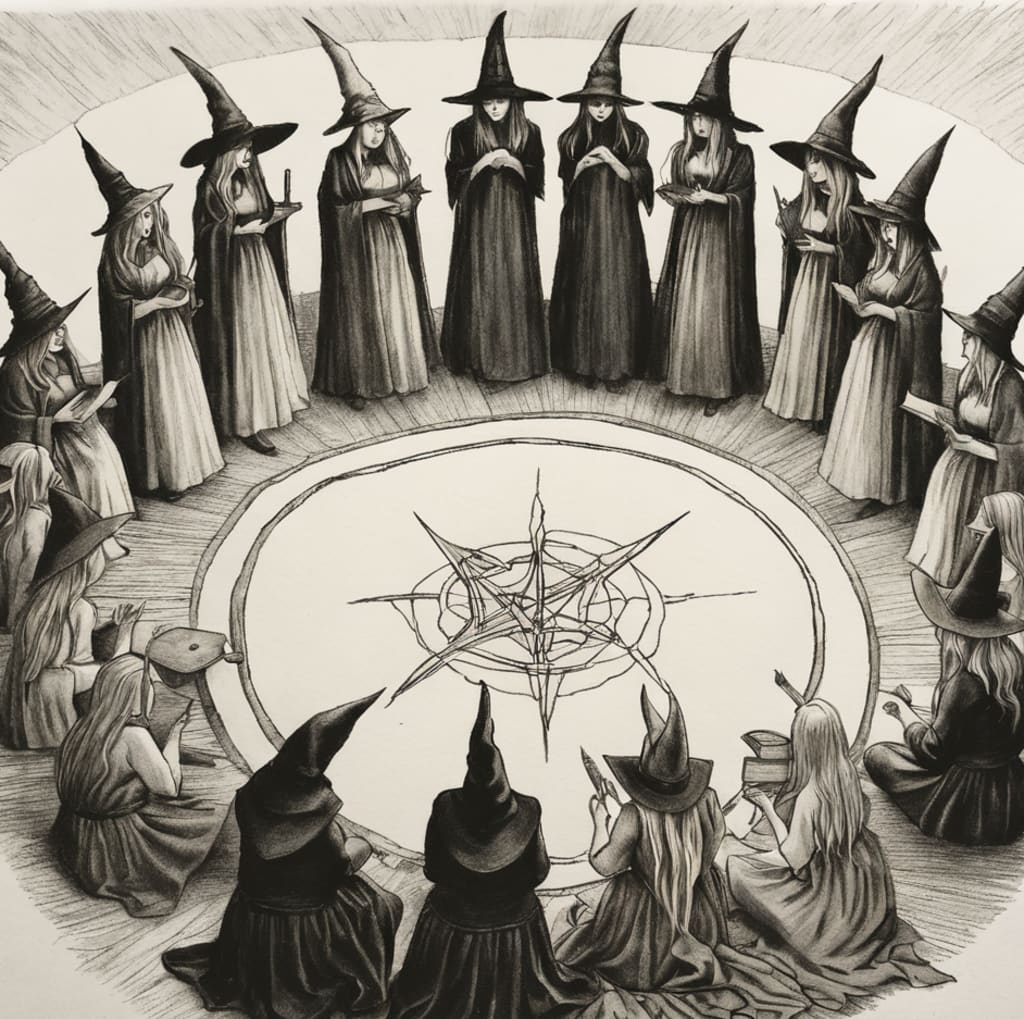 What makes a spell? That's what we found ourselves thinking as we read Madi Haywood's terrific winning story, The March of the Women. It begins with the — very real — words of Ethyl Smyth's 1911 ''March of the Women' — a song which became the anthem of the movement to get women the vote in Britain. In this stirring piece of historical fiction, Haywood not only uses wonderful images ("The short heels on their worn boots clicked the ground together, a harmonious thunder that echoed and cracked around them") but also creates a real sense that Smyth's song is a spell, something that has a power beyond words, that works on its own so that those who hear it cannot resist. "Once the song had begun, it couldn't be stopped," Haywood writes. "As long as they sung while doing their work, they couldn't get caught." An unusual winner, perhaps — there are no clichés of witches here, no magic in the ordinary sense. But Madi Haywood has truly absorbed the spirit of this challenge and made it their own.
A big shout-out too to our second place winner, Parwana Fayyaz, for Maceen and Al-khatoo. We can't wait to read the next chapter of this enchanting, haunting fable that has the real mythic sense of a deeply inhabited world. Immediately the reader is invested in the crisis of the babies disappearing from their cribs, of the famine that stalks the land; in Maceen's quiet strength. Fayyaz uses the simple, bold language of folklore (we loved that book wrapped "in the whitest of white fabric and then wrapped it in the blackest of black cloth") to weave her spell that goes far beyond the chant we find in the opening line.
We had some great runners-up, too. Sunet Lunêr, by JD Pernoste and Anneliese Dahl also shot us back into history, and was vivid with French and Romani lore; J. Otis Haas, in Night Shift at the Fauxfillment Center, addressed some very modern concerns with magical thinking. And we enjoyed the amusingly ordinary world of Hannah Moore's The Witches of Little Writtham. All in all, our creators absolutely ensorcelled us with these stories. Thanks for so many terrific entries and congratulations to all. You can check out the full list of winners HERE and learn about our current challenges below:
About the Creator
Collaborative, conscious, and committed to content. We're rounding up the best that the Vocal network has to offer.
Reader insights
Be the first to share your insights about this piece.
Add your insights