The Aquarium Challenge Winners
An inside look into the Vocal Curation Team's favorite stories from The Aquarium Challenge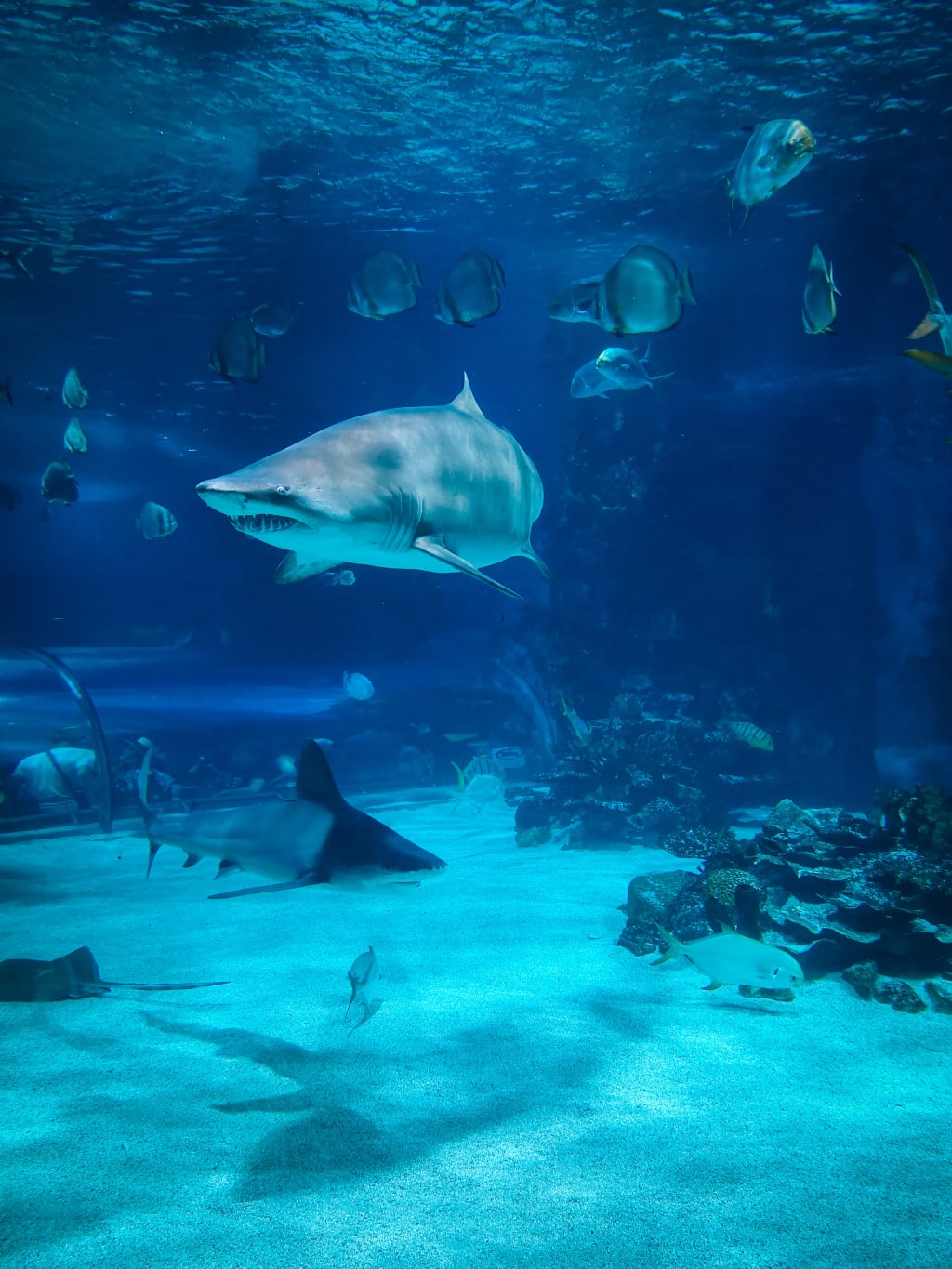 We never have to look far for unexpected interpretations of our prompts, and this Challenge was no different. A simple sentence- "Write a story about an aquarium" - gave us a kaleidoscope of stories. There were aquaria in space, humans in aquaria, animals escaping their glass enclosures and others finding comfort within the glass. There was glass that cracked and glass that could not be broken, to say nothing of the characters' hearts and emotions- fragile, intricate, hardened, broken. Some Creators lamented the aquarium while others celebrated its beauty.
Whether the story was conventional in its telling or shocking in its plot, we looked deeply at each one to find those that elevated the prompt from fun and engaging to vibrant and emotionally resonant. As always, we found many that did just that.
Here are the winners of The Aquarium Challenge along with a few honorable mentions.
$1,000 Grand Prize Winner
Lorelle R for Middle School Mafia
But the funny thing is, as long as he's in there, no one's afraid of him.
Middle School Mafia is a story about a few middle schoolers who like to hang out in an aquarium. Oh, and they conduct all of the business of a middle school mafia there, too. And why do they like to hang out in an aquarium? It's dark, it's crowded, and no one pays attention to middle school kids there. They blend in with the crowds of children, the perfect place to conduct high-level hijinx.
This simple and silly (brilliant) premise had us in stitches. Humor is one of the most difficult forms of writing. Think about it- how often do you as a reader laugh out loud? There's something about timing and creating the unexpected on the page that is especially difficult. But Lorelle R has done just that. This story is zany and emotional, unexpected and fun. Lorelle found pathos in the shadows of the aquarium, giving weight to an absurd but touching situation, a bully being foiled by pictures of his good deeds. Such a simple premise, but, when set among sharks, the comedy abounds. Congratulations, Lorelle R!
$250 Second Place Winner
C. Stachow for Saltwater
…murky waves cascade down the stairs toward us.
C. Stachow made us sweat. From the very first line, we felt the tension of Saltwater. Tension is what keeps a reader scrolling down their screen. It's what pushes a story forward and raises our temperature. In Saltwater, we get an aquarium under siege. At first we are told there's some sort of breach, families running for their cars. But there's fire and water, broken glass. It's more like a warzone than an aquarium. What could possibly happen at an aquarium to cause such mayhem? And then C. Stachow raises the stakes, creating even more tension, more grueling possibility. There are hostages. There's been an explosion. Things have escaped.
When problems multiply in a story, it's often difficult to keep them grounded, to keep the narrative in control. The more problems there are, the quicker a story can go off the rails. This is one reason why readers don't enjoy a deus ex machina, a sudden and contrived solution to a problem. As readers we like reality, plausibility, possibility, and that's exactly what we got from this harrowing tale. Congratulations, C. Stachow!
Honorable Mention
Jay Mckenzie for Aquaria Humanis
It occurs to me then that they're flirting with their own reflections in the wall.
A wife enters her family into a contest to live in an aquarium for a month, behind the glass, for all to see. She thinks it will be fun, that it will liven up her marriage, her home life. Of course, it does something entirely different. Jay Mckenzie's commentary on vanity and the human need to be seen is poignant, memorable and very entertaining. Well done, Jay Mckenzie!
Honorable Mention
The Spear Sisters for Case #87-45901
Just don't say my name. Please.
The Spear Sisters interpreted the Challenge prompt to the extreme in both form and content. Case #87-45901 is written as one long dialogue, a complex task. But this dialogue? It's actually a recording. And the aquarium? It's a glass box, no, it's a plastic box. And who's inside of this box? Who's watching? There's a lot to this story but the premise is as old as time- humans wanting and doing whatever they can to get what they can't have. Or can they? Well done, Spear Sisters!
To read the winners and 10 runners up, click HERE.
About the Creator
Collaborative, conscious, and committed to content. We're rounding up the best that the Vocal network has to offer.
Reader insights
Outstanding
Excellent work. Looking forward to reading more!
Add your insights