Role Models
"The new dawn blooms as we free it."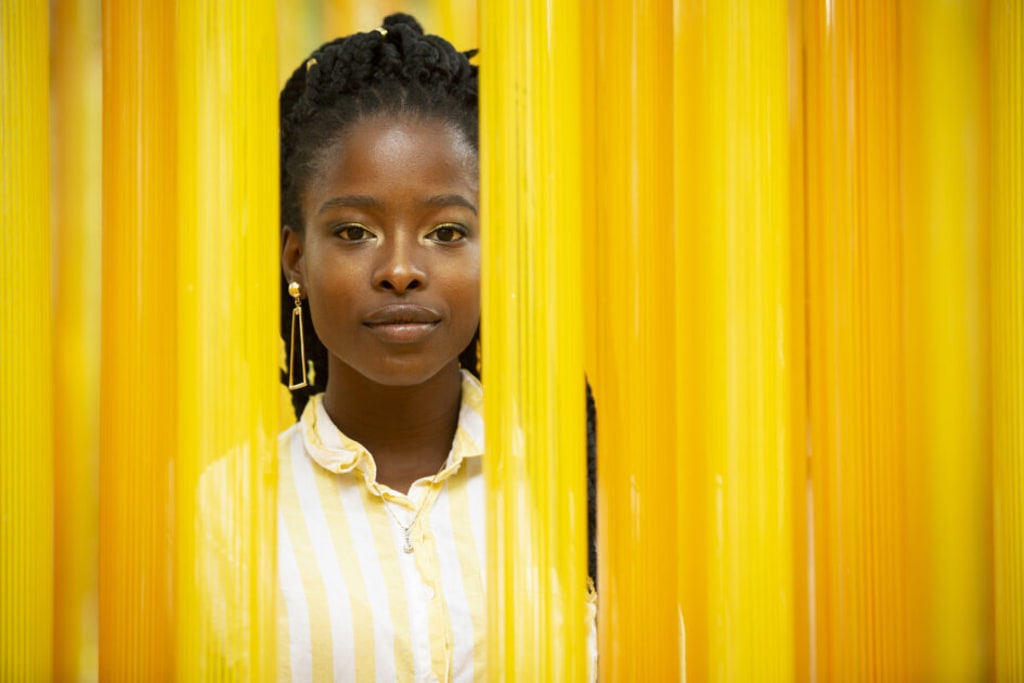 Photo Credit: Stephanie Mitchell, Harvard University
Let the globe, if nothing else, say this is true,

that even as we grieved, we grew,

that even as we hurt, we hoped,

that even as we tired, we tried,

that we'll forever be tied together, victorious.
– Amanda Gorman
In the last edition of Verified, the first of 2021, we couldn't help but reference worrying current events. While we are all still collectively reeling, this time around, we are thrilled to celebrate moving forward.
On January 20th we were introduced to the United States' National Youth Poet Laureate Amanda Gorman. In the aftermath of the events of 1/6, she composed "The Hill We Climb." We stand in awe of how one person's creativity in a terrifying moment can inspire the world to move toward a better, brighter future.
This week, we feature five stories that we think represent different iterations of what ethos that future may have. We hope you enjoy. As always, leave your favorite stories a like, give your favorite authors a tip, and if you're not already a creator, sign up here and start creating today.
Anti-Fascist Role Models: Joe "The Mighty Atom" Greenstein
Greenstein came to America with his wife in the early 1900s. Starting in Texas he made a name for himself as a wrestler, performer of great feats of strength, and all-around badass.

Greenstein was just going about his business in New York City. While he was walking he saw a sign out front of a building which proclaimed No dogs or Jews allowed....Greenstein wasn't going to put up with that bullshit.
We'll be honest, after watching Gandhi in ninth-grade history class, we thought physical violence was a no-go. However, creator Neal Litherland's colorful account of Polish-Jewish immigrant and famed strongman Joseph Greenstein's encounter with a group of Nazis had us considering another perspective. In 1939, as WWII was breaking out in Europe, Greenstein happened upon an anti-Semitic sign in New York. Upon removing it, he was physically accosted by the Nazi sympathizers who put up the sign and he executed a brilliant physical takedown of the vile bunch. We may not be the "punching" sort, but Neal's humorous storytelling made us appreciate his moral:
"Always punch Nazis."
Cherish Your Name Like Gold
My name comes from foreign lips and is made brand new when spoken in different tongues. My name means uncertainty, the beginning to an unexpected story, two young souls becoming parents. A fragment of a memory from a young woman's youth that was pulled from a dusty box buried in her mind by a wide eyed child with nails the size of rice.
Every personal story we encounter on Vocal is special, but some strike a particular chord. Danika Moir's brave and moving story about accepting her unconventional name was particularly resonant with those of us who have less-than-"common" names. Danika's encounter with a stranger who commanded her to celebrate her individuality and heritage was a poignant reminder that every Tom, Dick, and Harry doesn't have a name like Tom, Dick, and Harry; and that is a wonderful thing.
I Started an Instagram Blog During Quarantine - Here's How It's Going
With more exposure came more work. What started as a ten minute a day side hobby began taking up hours of my time. Going over my analytics, researching hashtags and geotags to gain the most exposure, engaging with all comments and DM's.

As I find myself in a better mental headspace to navigate the complicated social media landscape that is Instagram, I have little expectations and nothing but pure joy when I think about creating content.
While the realities of the pandemic have some people learning their third language while cultivating washboard abs, and others calming their anxiety under a weighted blanket while streaming comfort TV; we were happy to hear that creator Alesia McNeal has struck a happy medium. Last spring, as lockdowns tightened around the world, Alesia dedicated herself to promoting her self love-focused Instagram content. Success followed hard work, but eventually so did burnout. We are so grateful to Alesia for being honest about her journey as a creator, and we cannot wait to see what she creates next.
Not Paying it Forward
I asked one of them if they tend to see more tips when people start those pay it forward chains in the drive-thru. Do you know what I found out? They surprisingly see less tips during these good deed sessions.
Difficult times are often accompanied by heartwarming good deeds. Creator Miss Kris' story reminded us that our kindness must also be cognizant of those who may not share our circumstances. When purchasing coffee at a drive-thru, she was told by the barista that a "chain" was in progress, in which the person ahead of them in the drive-thru had paid for their coffee and they had the option to continue "paying it forward" to the next customer. Miss Kriss chose to break the chain and give the money to the barista, who likely wasn't in as advantageous a financial situation as those in the drive-thru line. Many thanks for Miss Kris for teaching us a much-needed lesson in the implications of good deeds.
How Harry Styles Subverted the Patriarchy by Wearing a Dress on the Cover of Vogue
Gender equality seems based on the idea that women will be accepted if they express themselves with more masculine qualities, thus completely abandoning their femininity to gain respect.

This is why Harry Styles' cover on Vogue is so important: his simple action of wearing a dress on a popular magazine cover helps subvert the patriarchal gender dichotomy in society that reveres the masculine.
Many of us grew up in a post "Womens Lib" world, and while it has always been evident that there is more work to be done on gender equity, creator Sara Rose outlines for us the level to which society derides and devalues femininity. Her story celebrates how former teen idol and generally-acknowledged heartthrob Harry Styles' donning of a dress on the cover of a major fashion magazine celebrates femininity, and rightfully so.
In the grand scheme of our current reality, five stories can only scratch the surface of what we face as we move further into a new year and new beginnings. However, as these five creators and Amanda Gorman made clear, the way forward is filled with creativity. To close with her words again:
The new dawn blooms as we free it.

For there is always light,

if only we're brave enough to see it.

If only we're brave enough to be it.
We know that you, our global community of creators, are brave enough to be your own version of that light. You are our role models, and we look forward as always to hearing more of your stories.
verified
Collaborative, conscious, and committed to content. We're rounding up the best that the Vocal network has to offer.
Receive stories by Vocal Curation Team in

your feed