Passing Ships Challenge Winners
An inside look into the Vocal Curation Team's favorite stories from the Passing Ships Challenge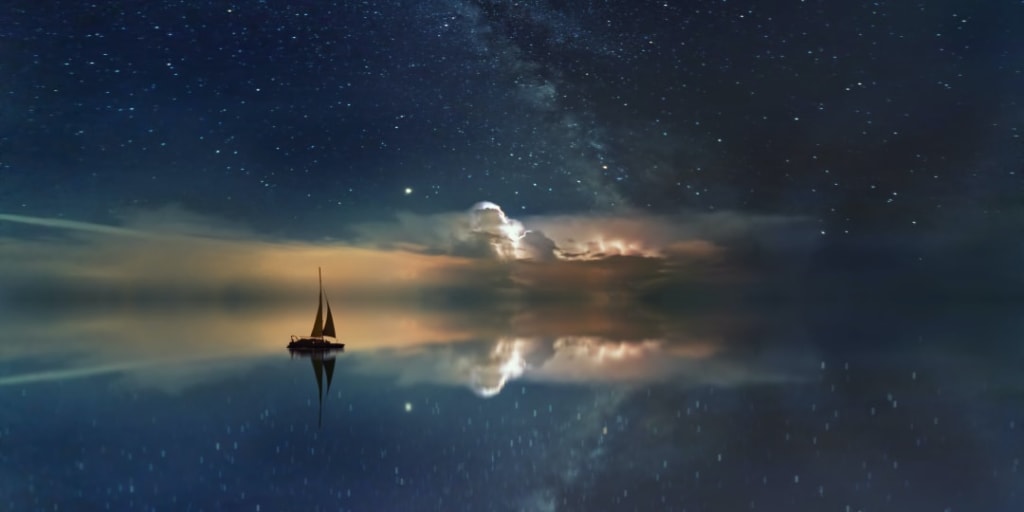 We've all had those small moments in life that make us who we are. Tiny instances that reverberate into massive effects. The best of them are unexpected, often humbling, and only seen clearly after some time.
In this Challenge, we received an incredible array of non fiction recalling these sacred, impossible-to-fully-appreciate moments. What we most loved about this Challenge was how honest people were. Some of you were haughty in your retelling, proud of how you acted, and some of you were embarrassed, ashamed, fearful, regretful. This is what struck us most in reading your stories; that this one little Challenge prompt could bring forth such a gush of honesty and self awareness. We really liked this Challenge and it seems you did, too. We think we'll do some more like this.
Here are the winners of the Passing Ships Challenge and spotlight on one of the Runners-Up. You can check out the full list of winners HERE.
$1,000 Grand Prize Winner
Teardrops gathered like garland on the evergreens.
Not many of us call teachers friends. We put them in a box, never to leave the classroom, or worse, we place them on a distant, cold pedestal, left to gather dust in a backroom somewhere. So often, we believe they are there to give us the information needed to pass the class, to move on with our lives, and that's it.
My Dear Friend touched us so deeply because it proved (once again) that teachers and professors are society's parents. We often forget that attending college is a choice, not a requirement, and that school in general is a place for growth, a place to understand our potential and not just rack up grades. Love for a subject, pursued with the help and zeal of professors like E. B., is an incredibly rare gift. Mack gave us beautiful insight into the dynamics of a healthy, positive, life affirming student-teacher connection. Just an ounce of humanity, of sharing, brings about the magic of teaching, the magic of learning.
This story was simply stunning and it told us about a subject we don't hear enough about. With passion and a good teacher, you really can do anything- even win a top prize on Vocal. Congratulations, Ava Mack!
$250 Second Place Winner
Amelia Moore for Germany
It didn't start with a moment. It started with a field.
There was utter clarity and a dreamy sense to this memory. Place and time beautifully wrought yet gauzy, hazy, like it never really happened. Maybe that's what Moore feels as she recalls her time in Germany (or this is what we put onto her, which is the mark of a great writer, someone who, as a reader, you feel you can project their own emotions onto them, like they're other, not really here but somewhere else, a different being altogether. That's how strong this writing was).
We felt no distance between the writer and her thoughts. Her words were extensions of her thoughts, beautiful, heartbreaking, important thoughts on growing up, testing limits, solitude, home, time. What was particularly impactful about this story, aside from all the amazing things we've already enumerated, was its length. At Vocal, we often give 5,000 word limits but it's very rare that 5,000 (or even 4,000 or 3,000) are necessary. Editing is writing. This story showed what can be done when each word is savored, imbued with emotion. This was a wallop of a story. Congratulations, Amelia Moore!
Honorable Mention
What set this story apart for us was how the author put themselves into a position to learn about others. More often than not, we are passive in these passing ship moments, they happen to us and if we have our eyes open, we learn. But River Joy put themselves out there, created a space for people to be open, to share secrets, to become vulnerable. It's that type of sharing that Vocal cares so much about; it's one of our founding principles and something we work on constantly- How to make Vocal as safe and open as possible so people can be exactly themselves.
On behalf of everyone with a secret, thank you for hearing other people's secrets and giving the space to Paul to speak his truth. Well done, River Joy!
--
Learn more about our current Challenges below:
About the Creator
Collaborative, conscious, and committed to content. We're rounding up the best that the Vocal network has to offer.
Reader insights
Be the first to share your insights about this piece.
Add your insights