Introducing the Vocal Android app
Download the Vocal app for Android today.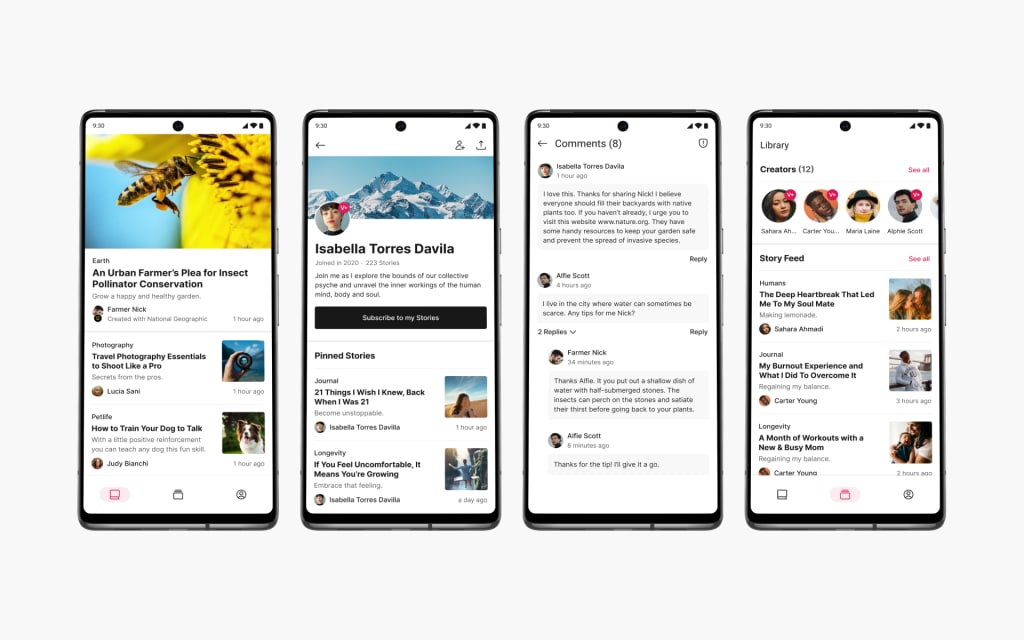 Today, we are pleased to announce that the Vocal Android app is now available on the Google Play store.
Download the app:
Similar to the iOS app we launched this past August, the new Vocal Android app aims to help creators get new subscribers and grow their audience, and for readers to explore and discover curated stories. And just like the rest of Vocal, quality stories are the focus: no ads, no algorithms, no spam.
This is just the first version of the Vocal Android app, but it already incorporates a bunch of early feedback from creators and readers from the last few months. In this first release, you will have the ability to:
Like and share stories
Follow your favorite creators by subscribing
Join the conversation by commenting
Customize your library and discover curated stories in your feed
We're also rolling out a new Explore feature in both iOS and Android apps.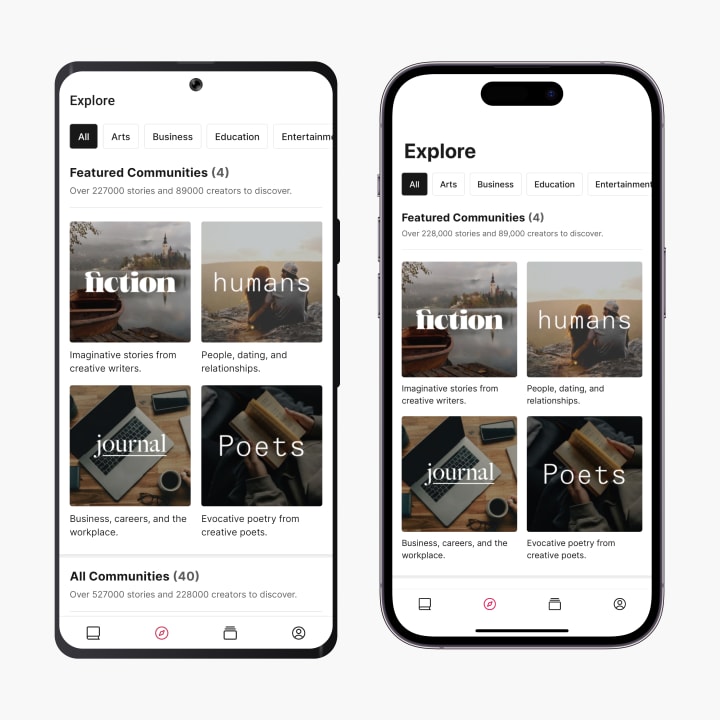 Explore makes it easier than ever to discover new content from all of the Vocal communities on the app. We're really excited about this and will be adding a search function to Explore in the near future.
Additionally, we've been working on an Activity Feed feature that will be available on Vocal in the upcoming weeks. The Activity Feed will help you keep track of new subscribers, tips, pledges, comments, and more.
Here's a sneak peek: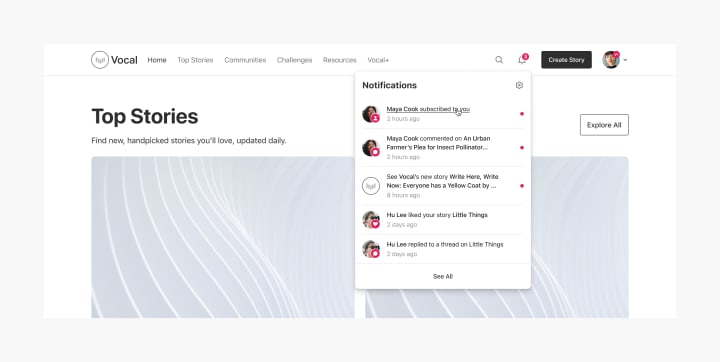 Other features to look forward to in the coming months:
Vocal Coins: A new payment system inside Vocal, which tokenizes our in-app currency, and will include updates to how tips, pledges, and all payments on Vocal take place.
Creator Chat: The ability for pledged subscribers to communicate directly with creators they are supporting, through live chat built directly into Vocal.
Subscriber Only Stories: The ability for creators to share stories only to their subscribers, incentivizing audience growth and revenues for creators
Audio Stories: We are exploring ways for stories to transform from text to audio, where written stories can turn into podcasts, through text-to-speech technology. This feature is perfect for consuming Vocal anywhere on the go.
Dark Mode: The first release of the app features the clean white aesthetic that matches our site. If you are a fan of dark mode, you can rest assured that it is coming soon.
Download the Vocal Android or iOS app
To start reading in the iOS or Android app yourself, you can download them here:
If you're having trouble with the app, feel free to contact our support team for assistance.
We are delighted to launch on Android and can't wait to hear your feedback. Leave a comment below and we'll do our best to answer.
product updates
About the author
Founder and President of Creatd (Nasdaq: CRTD), the parent company of the Vocal platform.
Reader insights
Be the first to share your insights about this piece.
Add your insights