Creator Spotlight: Whitney Alese
"I have always wanted to be a writer, so now being able to write daily for folks to enjoy, learn and grow, that is heaven to me."—Whitney Alese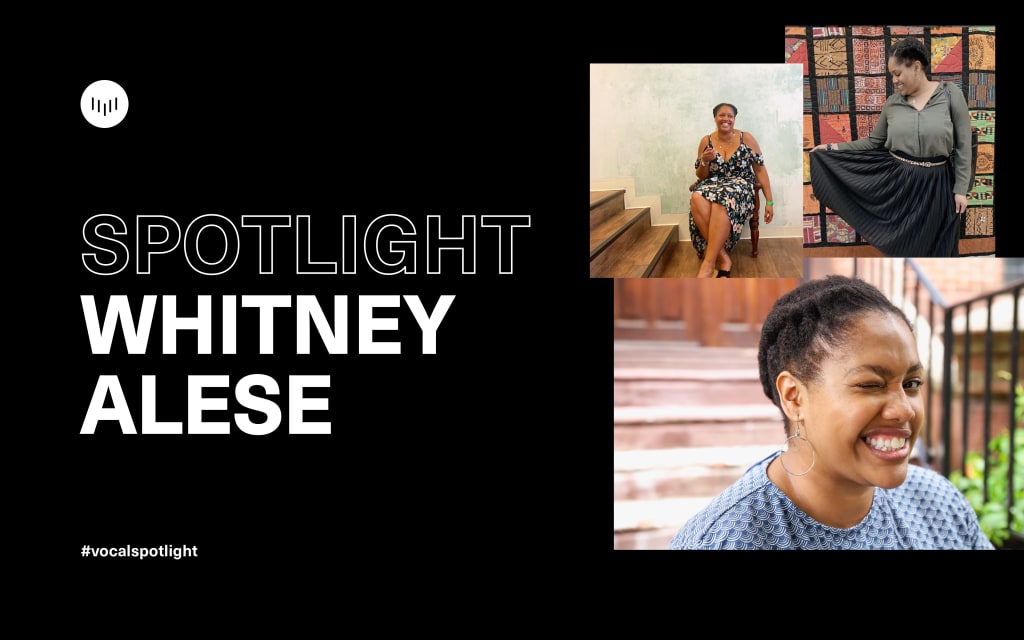 Whitney is a new creator on Vocal who, despite having joined not too long ago, has already blown us away story after story. Never afraid to voice her opinion, her stories resonate with all of us, and make us think twice about certain things. Whether she's talking about fashion or policy, she's found a way to use her words to empower others and get the conversation started. We know her future's bright, and we can't wait to see where her stories go next. We sat down with Whitney to learn a little bit more about her—read along!
On her biggest hero

My mom! Definitely. She is one of the most kind and compassionate people I know. She has a sweetness that I think the world needs today and a tenacity and a drive that she has instilled in us. She taught us the value of hard work, kindness, and a tidy home. She's my hero. I regularly get caught saying how I just want to make my mom proud.
On how she found her passion

I am a writer. Been writing creatively since I was 4. I have always wanted to be a writer, so now being able to write daily for folks to enjoy, learn and grow, that is heaven to me.
The Reclaimed started when I was encouraged by friends to share about the things I was finding in thrift stores. At that same time I was going through a divorce. I felt cast off, thrown away and forgotten, kind of like the things I was finding at the thrifts. Things like vintage Hermés scarves or Fendi bags that were in beautiful shape I could relate too; beautiful valuable things that someone threw away. I found blogging about these things like therapy. It has since grown into a place where I can talk to folks about culture, healing, fashion, and self care.
On storytelling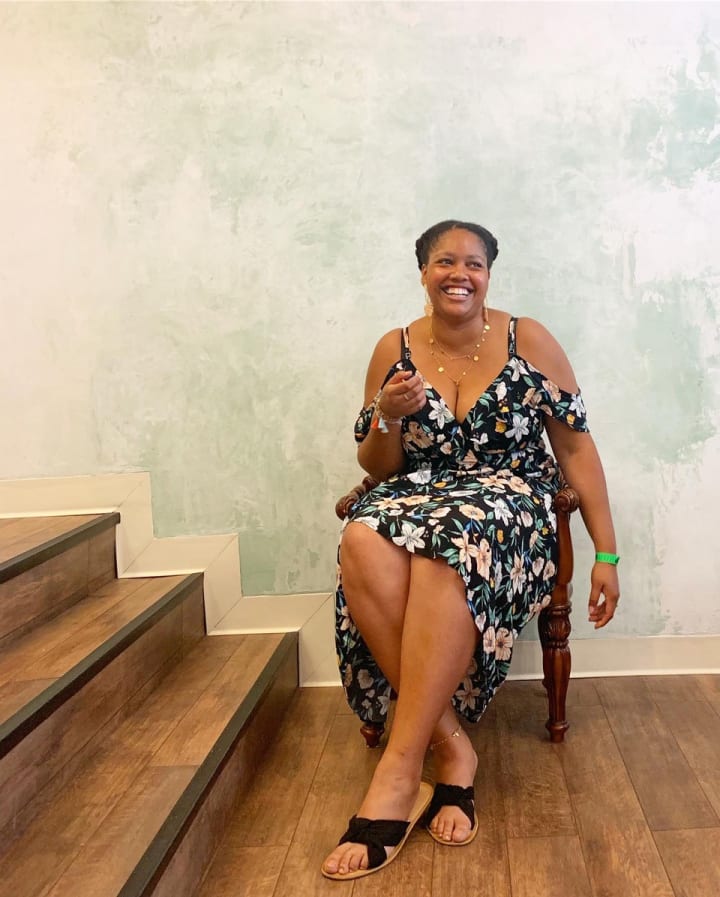 I love creating a safe place for discussion and connection. People have a lot of questions and if they aren't exposed to certain elements of culture, how will those questions be answered? I like explaining elements of my culture, what it has meant to me, what it has meant in the global tapestry and our collective story, and how all cultures and ethnicities are valued and welcome.
For example, one of my favorites on Vocal is the story I wrote about Nike pulling their Betsy Ross Flag sneakers. So many people wrote Nike off as a brand that hates the flag, but a little more research shows why they did it and how patriotic of a brand they really are. I encourage you to read it below!
On representation

Blithe and Brown is the community I lead on Instagram where Black Women can come and see themselves. Oftentimes, Black Women are overlooked or only shown in one way. Through Blithe and Brown, Black Women can come and see carefree, woke, soft, nerdy, and arsty versions of themselves.
I hope that the community of Blithe and Brown can feel welcome. That's really it. I grew up not seeing myself represented anywhere. I consider myself a carefree Black Woman, and I couldn't find representation of myself anywhere. I don't want that for anyone. So I created a place where we can see ourselves and feel seen.
On dreaming big

I pray to one day get some pieces in Essence Magazine. For those unfamiliar with essence, it is a Black Women's magazine that has grown to an annual festival and several podcasts. It is a place where I could see people who looked like me achieving so much. It is where I learned the power of representation. I have read Essence for most of my life, I am a subscriber still to this day. Working to create pieces worthy of publishing there one day. Maybe even end up as an editor! Who knows.
I hope to be a published author soon. I have always dreamed of holding my own book in my hands, seeing my books on the shelves of bookshops and in the papers, or now, on the blogs being discussed. That is one of my dreams I am currently pursuing. I have a few books written, stay tuned!
The other dream is to teach. I currently teach Sunday School at my church and I really love it. I am an avid learner and I love sharing what I learn with my community. I want to be someone's professor one day. Maybe teaching writing or social media or Black Studies. Who knows, I am certainly open.
On getting over challenging times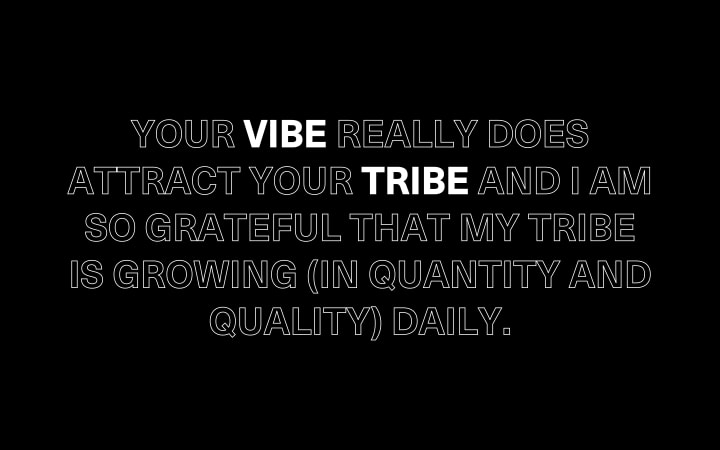 The biggest challenge was just to start. I kept psyching myself out, afraid that no one would relate or like what I was doing or read my work. Here I am, over 5 years later wishing that I had started sooner! Your vibe really does attract your tribe and I am so grateful that my tribe is growing (in quantity and quality) daily. My advice is to just start.
Believe in the power of your own voice. You are unique and valuable. Your dreams are achievable if you are willing to really bust your backside for it. You were born to make an impact here, but you must first believe in yourself.
On what's on her mind right now

What is one thing you couldn't live without? Jesus
Cats or dogs? Cats
Go-to late night snack? Ice cream
All time favorite movie? Eat, Pray, Love or Away We Go
Favorite character from Friends? Phoebe (named my cat after her)
If you could go anywhere for vacation, where would you go? Tokyo, Japan
If you could speak a new language, what would it be and why? Japanese, dream of living there for a year or two
Favorite local bar, coffee shop, or restaurant?Uncle Bobbies Coffee and Books here in Philadelphia
Best thing to do in your city on a rainy day? Nap
Favorite story you read on Vocal? A recent story on Halle Bailey being cast as The Little Mermaid (that girl has TALENT!)
Check out Whitney's latest story below, and make sure you keep up with her on Instagram!
spotlight
About the author
Vocal Spotlight aims to highlight standout creators who are changing the world one story at a time. We're getting to know the storytellers who inspire us the most, and we can't wait for you to meet them.
Reader insights
Be the first to share your insights about this piece.
Add your insights