Creator Spotlight: Tom Bradbury (In Memoriam)
"Those who tell the stories rule society."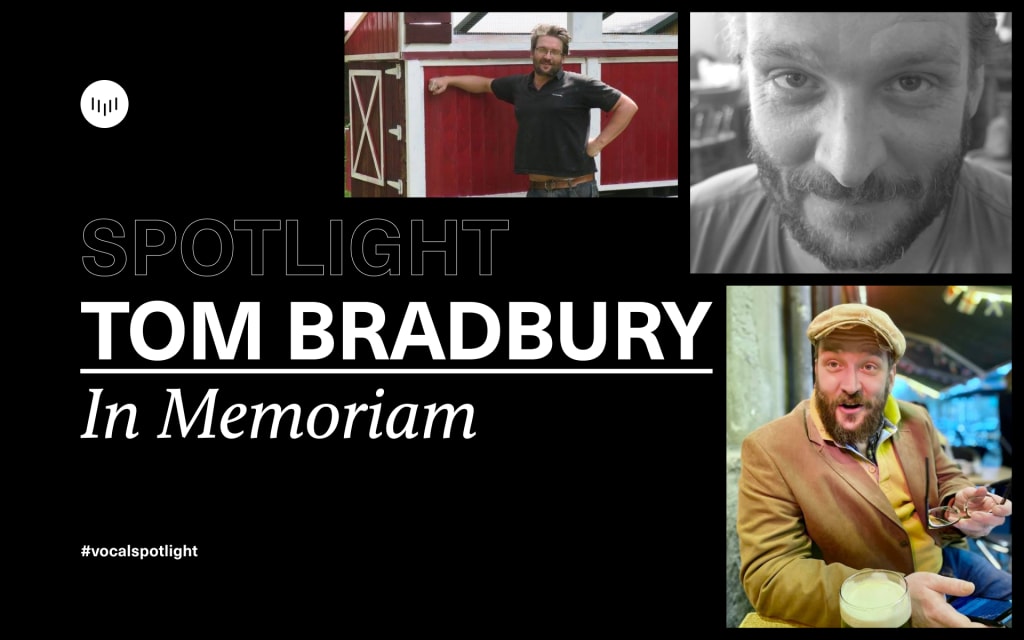 Tom Bradbury was everything we could have asked for in a Vocal creator. He was diligent and intentional with his craft—always putting every ounce of genuine effort into his stories. He was a knowledgeable and patient resource to others—always teaching and lending a helping hand to fellow creators. He was brilliantly himself—always an authentic glimmer in the greater spectrum of creators on Vocal.
A UK-raised farmer and writer, Tom placed in two Vocal challenges. First, in April 2021, he claimed the second-place prize in the Wave Makers Challenge with his piece "How to Make Dandelion Lemonade."
A strange flower, beautiful in colour that transforms into an alien blossom. As a child we picked these blossoms and blew on them and made wishes dreaming of a better future.

You want to save the world and the oceans, start in your back garden.
Next, in September 2021 (just last month), Tom won the second-place prize in our A Day In The Life Challenge with his piece "What Becomes Of The Broken Hearted?"
In his winning piece, Tom tells the story of a particularly heart-breaking day in the life of a farmer. On that farm in France, in response to the passing of his beloved sheep 'Petite Vache,' Tom wrote:
This is farming.

Farming is hard, always has been, always will be.

Farming is life and death.

You have all heard the French phrase, C'est la Vie.

It means 'This is Life'.

This is farming.
To all the creators, friends, and family who knew and loved Tom, it's near impossible to view his passing through this lens. The vet said 'Petite Vache' died of a broken heart. Now, a little over two weeks after Tom's passing, we're asking the same question he asked: "What becomes of the broken hearted?"
In this #VocalSpotlight, we'll hear from three of the broken hearts within our community and aim to learn more about Tom through the creators who knew him best: Lesley Leatherdale (Call Me Les), Judey Kalchik, and Arpad Nagy. In loving memory of Tom Bradbury, here's what they had to say:
On Their Relationships with Tom:
Les: I first crossed paths with Tom while swapping articles in the Facebook Groups. Contrary to what people must think, we weren't fast friends from the start. At first glance, I found him to be a bit of an 'Enjolras', a bit of a rabble-rouser in the discussions. But, that soon proved to be just one side of an extraordinary person. Our first collaboration wasn't until he decided to write his piece "A Cowboy Is More Than Its Stetson," Tom knew he would need a woman's point of view, particularly a feminist's point of view, to ensure the article was received the way he intended it to be and he entrusted that role to me.
Our friendship grew from Stetson. It quickly became apparent that despite our wildly different life experiences and personalities, we were very much the same in our views, values, and dreams. Once we started collaborating, we realized how much of a team we could be. He was my kindred spirit creatively. I like to think of us as the literary equivalent of the musical duo Alan Menken and Howard Ashman; where I brought the nonsense, dramatics and flourish of Menken, he brought the structured order, detail and stewardship of Ashman.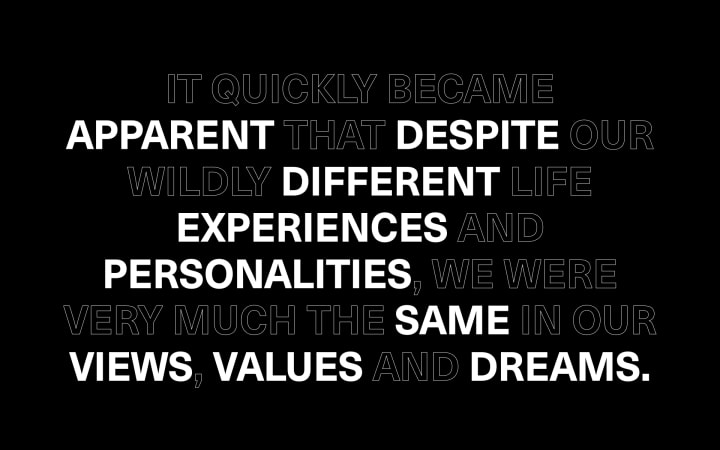 Arpad: My relationship with Tom began with my first story in May of 2021. What I remember the most is that it was my first foray into writing publicly, I was proud of my story which was for the LBB challenge. Tom commented supportively but added, "needs polishing" and from that moment on I began to invest in improving my writing. Later for the dystopian challenge, I submitted a piece that I had worked very hard on, to that point, it was the most detailed focus I had put into each sentence. Tom's comment was "very good, not perfect, but good." Although I hold very little importance from readers opinions on my work, because once I'm satisfied enough to publish a piece then I am content with my effort. Yet, I always waited for Tom's opinion. His approval mattered to me.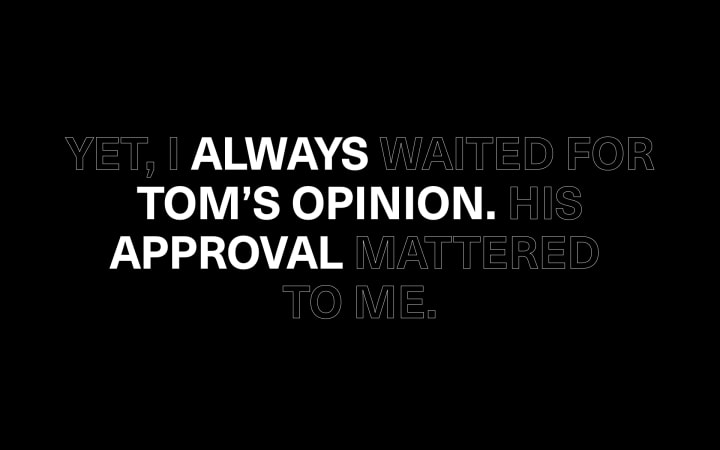 There was also a story he wrote and asked for feedback. The story was a mess. I could tell he was trying out a new narrative. It was confusing and the relationship between the characters was unclear. I gave him my opinions. He re-read his work and agreed, thanked me, and re-wrote the entire thing. It turned out much better and I felt awful about criticizing his work.
Then, [there was] my fictional series about Tom in another life:
I never intended a series, but he was so surprised and thrilled with the idea, I had to keep going. He didn't want to come off as conceited or a braggart, but he loved being the star of story. Because I somewhat understood his struggles, I wanted to make him bigger than he was in real life, maybe a little better than he was. In that series I wanted Tom to be inspired in himself. To let him know he mattered a great deal. That while he suffered with his personal issues, he was in fact helping to save the world. By being a voice for good, to one writer at a time. He did that every day.
On Becoming a Literary Team:
Les: The most concise example of our evolution that I feel comfortable sharing is a conversation we had while working on "Fruits of Labour." I came very close to abandoning that story altogether and had just 3 hours left until the deadline. He stepped in and helped me plan the words I had left to use.
Tom: Let me have a go, give me a word count.

Les: I have 574 words

Tom: Okay

Les: Thank you

Tom: Then you can do nothing but this. 74 words.... He leaves, she's sad

Les: Sad but empowered

Tom: 60 words two nights later big storm starts. 140 words lightning hits the tree. 120 words in the embers and flames she can see his ship sinking below the waves.

Les: I was debating her giving birth during the storm

Tom: 80 words she is heart broken. Epilogue. 100 words she nurses the baby in the garden, in the spring and from the blackened stump the smallest shoot emerges

Les: OH! I love that

Tom: 574 words. Did I do good?

Les: Yes, very. Highly appreciate. You brought order to my chaos. I like my chaos. My sometimes it needs a little order. Thank you <3

Tom: You're welcome!
Now, if you've read the piece, you'll see that I didn't strictly adhere to the plan, but this deviation is no different than how he refused to adhere to my instructions that he stop writing sentences that required an "—" if he didn't want me to add an "—".
Our creative partnership was a give and take—or perhaps, at times, a tug of war! ;)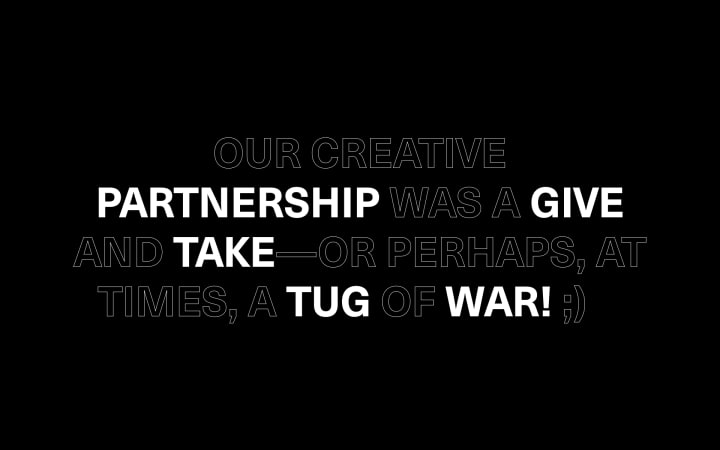 Speaking of editing, I wish I could say that his sense of equality from Stetson extended to all my work as his editor. But no, when it came to allowing me to correct his grammar and structure, he could be quite stubborn! We had to ease into my freedoms in that regard. And, as I'm sure is occasionally evident, I never did get a completely free reign. But that was his voice, so it's good that you can still hear him when you read his work. When I compile the anthology, I will be certain to keep as much of it as possible.
On Tom's Stories That Are Most Special To Them:
Les: Tom was an excellent non-fictionist, but his passion was fiction, and it's what he would want this question to focus on. I talk extensively about his literary journey and my thoughts on the stories in the biography portion of his memorial, "Tom Bradbury: No Words Left Unspoken Part 1."
Of the SFS entries I edited, though he preferred "Upon Reflection," I adore "Ramblings in Hypoxia." A close second to "Ramblings in Hypoxia" in the SFS collection is "Returned for Spring" because I love a good myth retelling. An overlooked piece of his, however, is "Marlowe's Season."
"Marlowe's Season" is stunning, truly, and a testament to how fantastical his mind could be when he allowed himself to 'follow the story'. "Marlowe's Season" is a strange combination of prose and metaphor with a flash-forward pacing. You feel like a leaf in the wind of Marlowe's journey. Tom intended "Marlowe's Season" to be one of four short stories, one for each of the four seasons. We were looking into writing the next three and then making it a children's book, but that's not something that should be done without him, too much interpolation. So we'll just have to enjoy Marlowe's Season on its own; luckily, that's easy to do.
Judey: Tom wrote many stories that made me cry, laugh out loud, and wonder at the way his mind worked!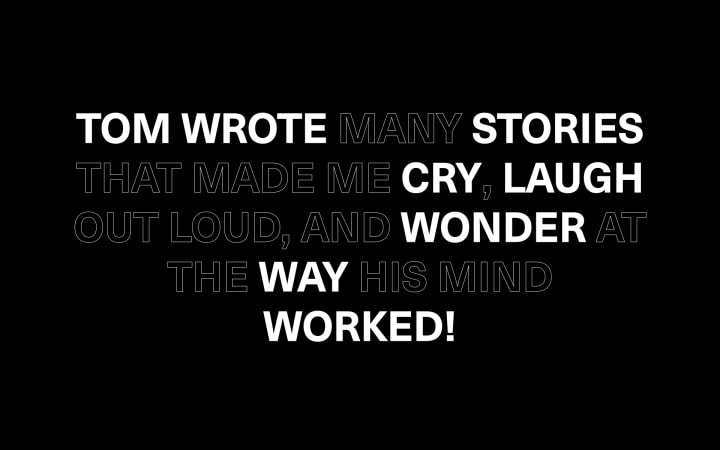 For me his poem "The Wrong Side of the Water" did all three.
His longing for a life filled with the simple things that make it home was personal, endearing, and sad. And I loved him just a bit more after reading it than I did before.
Arpad: His piece, "Ray of Light" because it's so funny.
My next favorite is "Cooper's Circle." It was just so well conceived, and written.
On How Tom Got His Start in Storytelling:
Judey: From Tom's work "TELL Tales":
I learnt to tell stories by being raised by storytellers.

With recent circumstances I found the ability to share and tell my stories had Vanished.

So last October I wrote my first story. Writing stories is a different proposition to telling them.
This fits with Tom's very social nature and his frustrations brought on by social isolation. The social storyteller found an outlet for his imagination and stories in Vocal.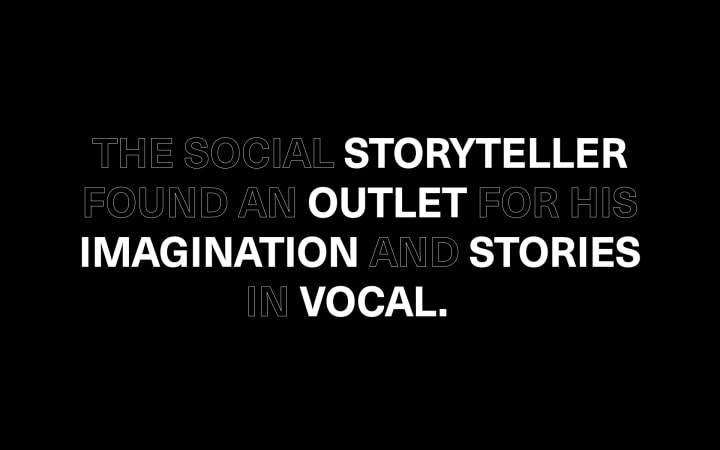 On Tom's Life Before Vocal:
Judey: From "The Short-Lived Adventures of Scallydog's Emporium":
In July 2008 I had left a good position in licensing and hospitality and was just completing my first year as an unqualified teacher in a secondary school before starting on the job training…..
Tom, through the events in the story, ended up opening a second-hand store in 2010 with his father, Trevor. They ran that until his father became ill, then moved to Normandy to renovate and repurpose the historic mill.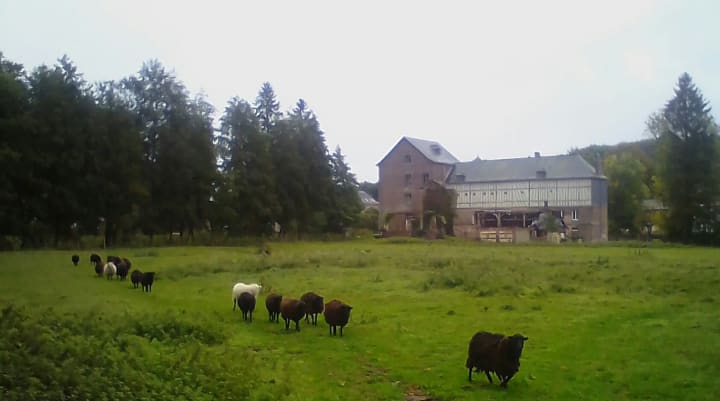 Arpad: At times we spoke about his background but Tom was shy and private even though some of his writing was bare and raw. I know he was an excellent teacher in math and history, but I don't know why he left that profession. I imagine if he wanted those specifics out there he would have done so with an "about me" piece.
On The Bond That Exists in the Vocal Community:
Les: Tom was many things to many people. While some Creators knew him very well, others were acquaintances—some even strangers. What I've read repeatedly in the Facebook comments is that the length of time interacting with him didn't determine if you felt moved by his presence. He was a born collector of the broken especially and tirelessly messaged people privately to encourage them or help them in some way.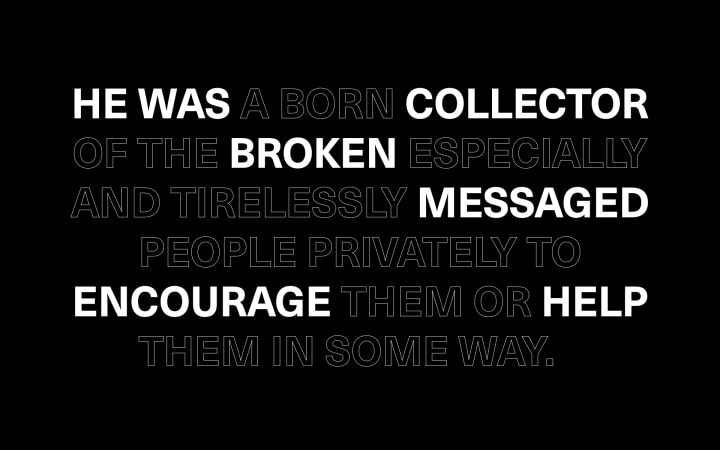 The unifying factor is the Vocal community and its collective, diverse range of writers. Tom was one of us, and that definition alone is enough. When you belong, you belong. "Better Together" may be The Chronicle's official motto, but it extends to the Facebook Groups in general. It's not easy being a writer. You need each other. As Hemmingway so famously said:
There is nothing to writing; all you do is sit down at a typewriter and bleed.
Whether it's advice, laughs, or tears, the social aspect of writing is as important as the words. After all, what is a story without an audience?
Judey: In a way, Tom was all of us, and in many ways he was the best of us. He had a hospitable nature, and thrived when surrounded by people with which he could swap stories. Those of us that became part of his band on Vocal are no different than his students, second-hand 'pickers', or pub cronies: we enjoyed being around a man that loved to tell and hear stories. Loved to exchange ideas. Loved to fall into new discoveries.
That we did it virtually and still mourn him is a testament to the power of transparent and true communication. Tom's fellow Creators contributed to the second half of his memorial document.
Additionally, The Vocal Creator's Chronicle has dedicated their most recent issue in Tom's memory.
Arpad: The bond is because we take risks; because art is subjective and we don't truly know if we are any good at what we want to share; because it's brave and courageous to spill your art and creativity onto a page and cast out for the world to love, hate, or ignore. We, as writers, understand each other and the need within to express things; we understand we all have stories to tell; we understand that what we have and feel inside is as important, if not more important, than what we have to represent on the outside. We're curious about each other; we want to be entertained, informed, moved and inspired. We love words, stories, and have empathy for the pain that life brings. We have joy for the beauty that life gives. We are invested in each other's efforts.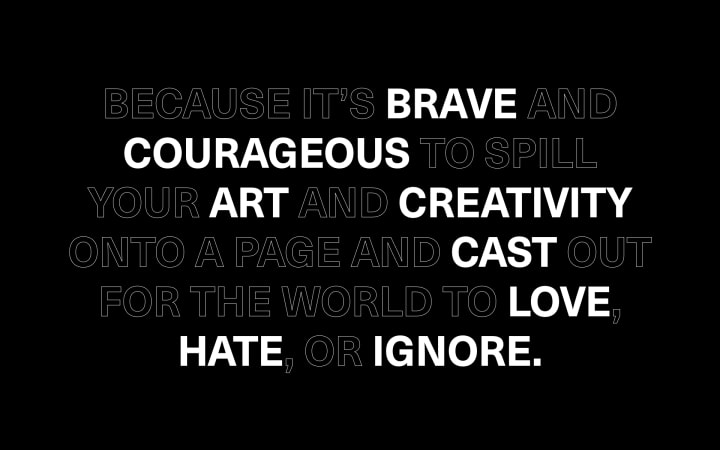 On Something Tom Said That Will Stay with Them Forever:
Les: It's hard to narrow that down. There are two moments, though, that stand out; both of them are related to my "Chat With Les" column. The first is his encouragement to spread my wings and fly.
Tom: Be a journalist... Be extraordinary... Do the interviews that get noticed...
The second is, again, related to my column. We would shoot the breeze when we weren't writing, playing at word puzzles, literary comparisons, etymology, or guessing games with silly wagers. Even off duty, crypticism can be a way of life for writers like us. He intuitively knew I'd need a signature, something that people would remember as a "Chat With Les" question. We both loved music and musical interpretations, so it was a natural extension to take the question from his "Dinosaurs in the Fata Morgana" fiction and turn it into an interview question with a different angle.
Tom: You need a unique signature question to put in all your interviews something wacky.

Les: Oh! That's a great idea

Tom: If you could pick any song to play out loud everytime you walked into a room, what would it be and why?

Les: Intriguing, your theme song as you entered the stage kind of thing?

Tom: It is just a silly question, like the dinosaur question in my Data Morgana piece. If you pick the right silly question it actually tells you an awful lot about the person.
That led to figuring out what our songs would be. Those sentences will definitely stay with me forever.
Tom: With time I would pick a different one for me. But on the spot I suppose the drama of Wagner and the comedy of it jumped into my head. That or Flight of the Bumblebee I was stuck momentarily choosing on the spot between the two. If I chose you. I don't know.

Les: Flight of the Bumblebee lol. Choose one for me. I am dying to know what you'd pick! Just snap what comes to mind?

Tom: Girl from the North Country by Bob Dylan.
And as ever, he never wanted any of my time in the sun. He was happy letting me shine and standing in the background working on my behalf as a manager and coach. The feeling of knowing someone is selflessly devoted to your success for no personal gain whatsoever is not something you forget. I'll share one last public example.
Tom: I think these honest grounded interviews could be a nice niche.

Les: A little of everything is what I'd like to see happen. The questions though are intended to ground everyone. Again, can't thank you enough for that song question. Really a great closer.

Tom: It is

Les: Everyone has commented on it. I never take credit for it.

Tom: Do take credit it was my gift to you
Our friendship was really a once-in-a-lifetime one, like Menken and Ashman. I'm going to stop this question here because it's getting hard to answer. I know I'll have to do my best to honor his memory by following through with the groundwork we put in place for me. Truth be told, though, I never thought I'd ever be flying solo—and certainly not this soon. Tom's departure has been incredibly challenging, but thankfully my Vocal family has been there to support me time and again.
Judey: Tom's first Vocal story, just a short 8 months ago, comes back to me time and time again. The honesty and pain in this story broke my heart the first time I read it and breaks my heart still today.
From his first Vocal story, "How to Make a Tarte Tatin":
There is a phrase in the deep south of America. When you stop talking about the people you have lost, it is like they have died twice. We are both now out of sight and out of mind. It is only me keeping him still here. It is only me still keeping him alive.
Arpad: Men's mental health. Men's identity. A man's place in the world. The discussions we shared about managing our place in the world. Pigeonholed into stereotypes and our issues still unwanted and unfashionable to discuss openly, while the numbers of men committing suicide skyrocket. It's those things we spoke about that will remain with me.
On Tom's Special Touch and Aspects of His Voice They Want To See More Of in Other Creators:
Les: I'll use a metaphor that would have made him laugh, "The farmer & the cowman should be friends."- Oklahoma.
By that I mean, there are two very different styles of writers: those that plan and those that free-write. Like everything, too much of either is not ideal. Planners risk sounding bland and contrived if they stick too much to an outline; free-writers risk plot loops and dead ends if they don't think about where they are going.
While there is no debate that Tom was the kind of writer that planned and researched, he also recognized the value of expanding into more poetic and emotional prose. Tom was all about balance. He believed in having a little of everything in life so long as it was in moderation. His literary works lead by example in that department. It's essential to bring planning and free-writing together, whether that means taking a class or leaning on a friend.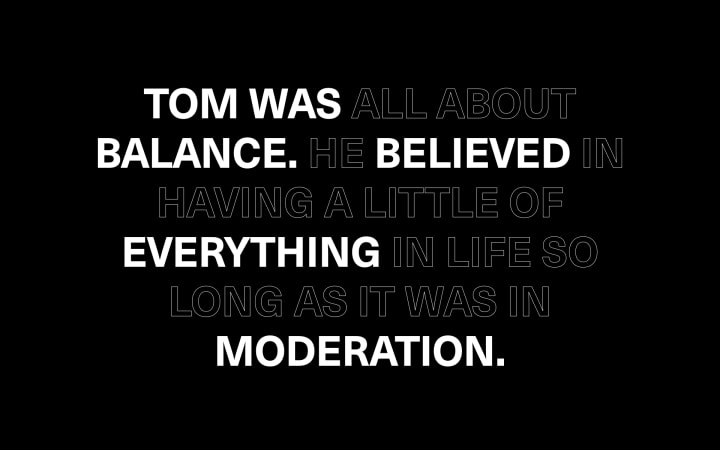 Judey: Tom looked to his own life, both past and present, as cues for his writing. These past few years he wasn't where he wanted to remain, but he threw himself into being fully present. In examining his life he found ways to share it with others, to connect with a wider audience, and to welcome the reader into his life.
Arpad: Attention to quality work. Imagination. A wild storyline but it's still believable. Less mindless content writing, more creative writing. Working hard at writing, not just spilling out words. That and a willingness to accept criticism without ego.
Tom was an inventive, emotional writer. He communicated through his stories; but most of all, Tom has stories that play with your mind. They require slow, thoughtful reading. Then, sometimes you just hang on for the ride as he takes you along his journey. Tom was a very good storyteller.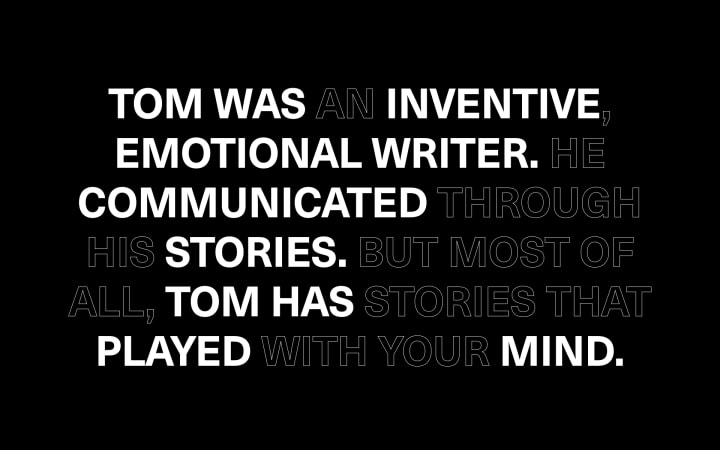 On Small Details about Tom That Epitomize Him:
Judey: In Tom's story, "The Coolest Little Sheep in the World," he takes the reader through the unexpected way he became a shepherd. A self-taught shepherd that adored his sheep. As a self-described 'city boy' he received a lot of advice from the locals, some (perhaps much) that he ignored. What he noted was what people didn't ask him:
No one ever asks if they are happy.
This, I believe, epitomizes Tom as a person. He was a person that thrived on the happiness, the enjoyment, of others in life.
Arpad: Goodness, fairness and kindness. Generosity of time and spirit. Wanting to improve the human condition. Honesty. Joy. Tom and I shared in the ability to find joy in everything from the mundane to the pain. Falling down and getting back up. We shared that understanding. Good intentions sometimes fail. Hard work goes unrecognized. We moved forward everyday but understood that some of those days, you fall flat on your face. But we get back up, dust ourselves off and try to help others so that we can help ourselves. Small victories can be big wins.
Don't think about it—first thing that comes to mind:
(Les answered these Spotlight-staple questions on Tom's behalf.)
Favorite Literary Genre?
Science-fiction
Favorite Author in that genre?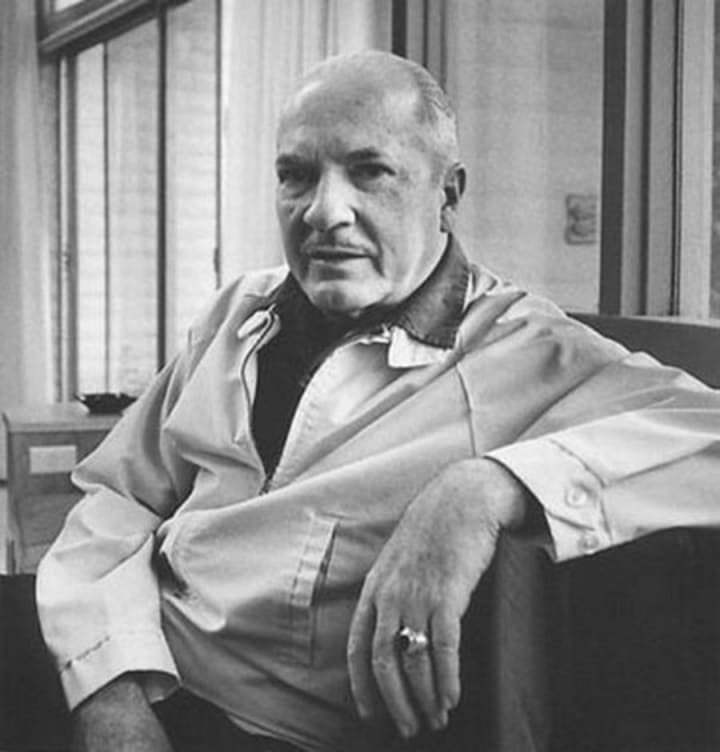 Book Tom Found Inspiration From?
Count of Monte Cristo by Alexandre Dumas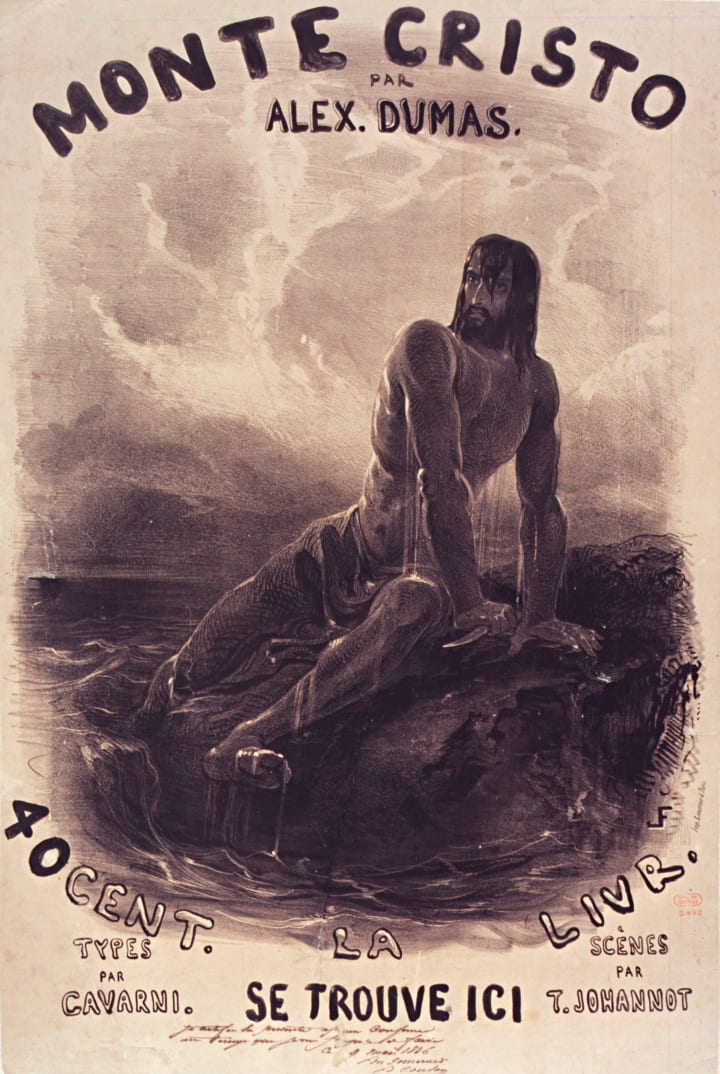 Favorite Quote by That Author?
"All human wisdom is contained in these two words - Wait and Hope"
Favorite Comedians?
Best School Subject?
History
Most Interesting Historical Figure
History paints the human heart.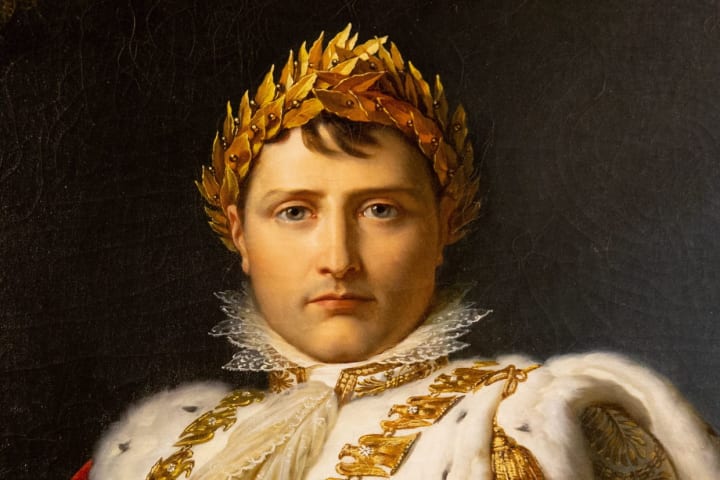 Favorite Color?
Earthy, forest green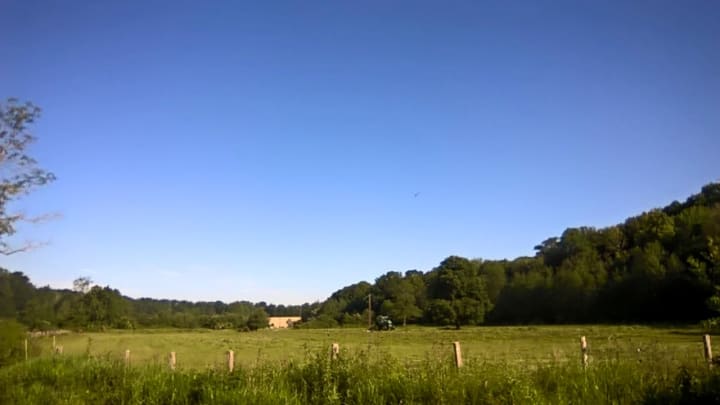 Home cooking or Take-out?
Home cooking
Cats or Dogs
"Don't dislike cats, but fond of dogs"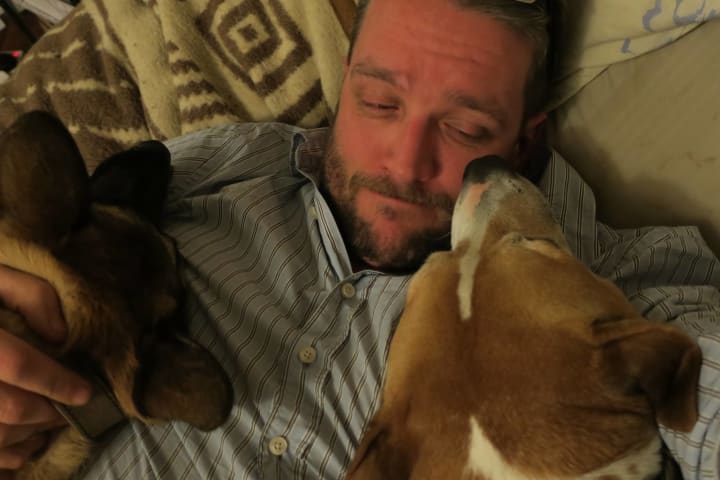 Favorite Sports?
Football (British) & Boxing
Favorite Football (British) Team?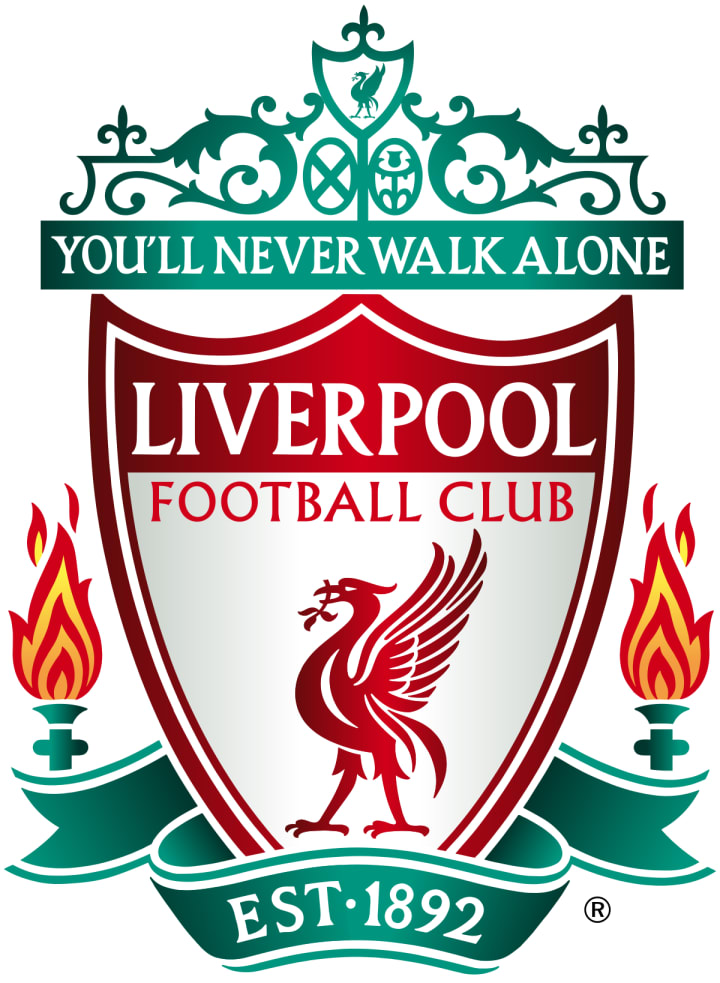 Favorite Meal
Cheeseburgers
Favorite Musical?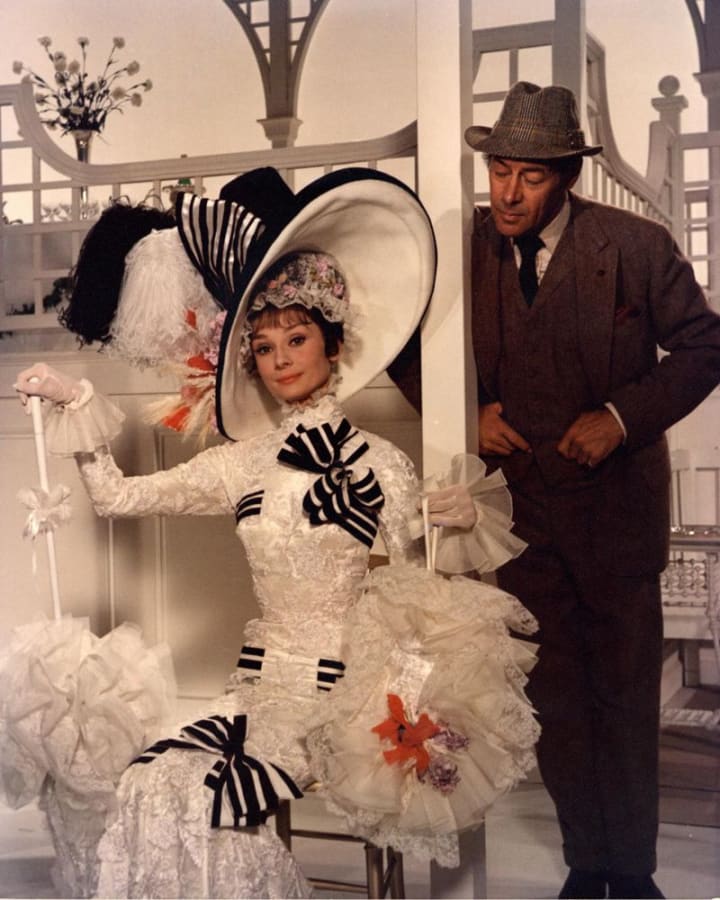 Sun or Moon?
Moon
Summer or Winter?
Winter
Career in a past life?
Revolutionary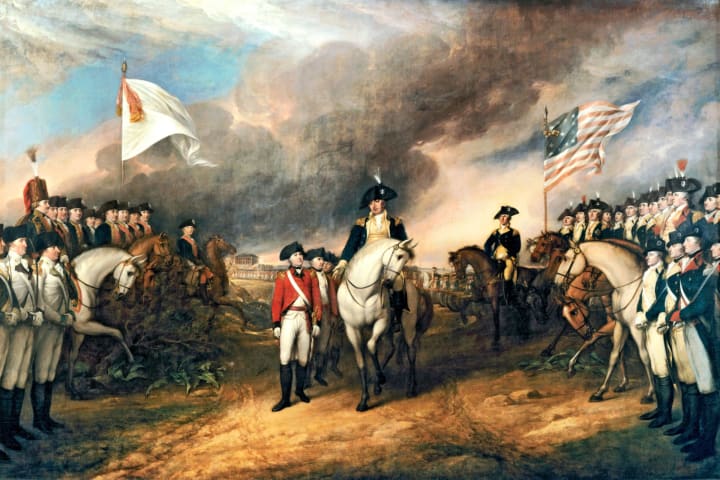 Closing
Tom Bradbury was a role model; and his work will forever serve as a reminder of the strength of the community that exists on Vocal. Just look at some of the stories that creators wrote after hearing the news:
"I Want You to Know I Know The Truth" by Call Me Les
"In Memory Of Tom Bradbury" by Arpad Nagy
"When An Angel Is Called Home" by Julianne McKenna
"Comprehending the Incomprehensible" by Caitlin McColl
"Death of a Stranger -- Tom Bradbury" by Maria Calderoni
...and those are just a few of the stories related to Tom's passing. There will never be another like Tom. Our only regret is not spotlighting his work sooner.
Thank you so much, Les, Judey, and Arpad. We know this couldn't have been easy; having you all take the time to help us honor Tom means a lot.
Tom would write this at the end of every Vocal Story:
I publish my stuff independently for no other reason than I would rather these strange ideas that rattle around my head from time to time have a place to go.
We're honored that place was Vocal. Thank you, Tom, for your engagement, your sense of humor, your willingness to share, and your depth of feeling. You are deeply, deeply missed.
About the Creator
Vocal Spotlight aims to highlight standout creators who are changing the world one story at a time. We're getting to know the storytellers who inspire us the most, and we can't wait for you to meet them.
Reader insights
Be the first to share your insights about this piece.
Add your insights