Creator Spotlight: Samantha Bentley
"Knowing that I can write about my life and experiences, and connect with other people that have had the same experiences and thoughts, are what I've always really enjoyed about creating." —Samantha Bentley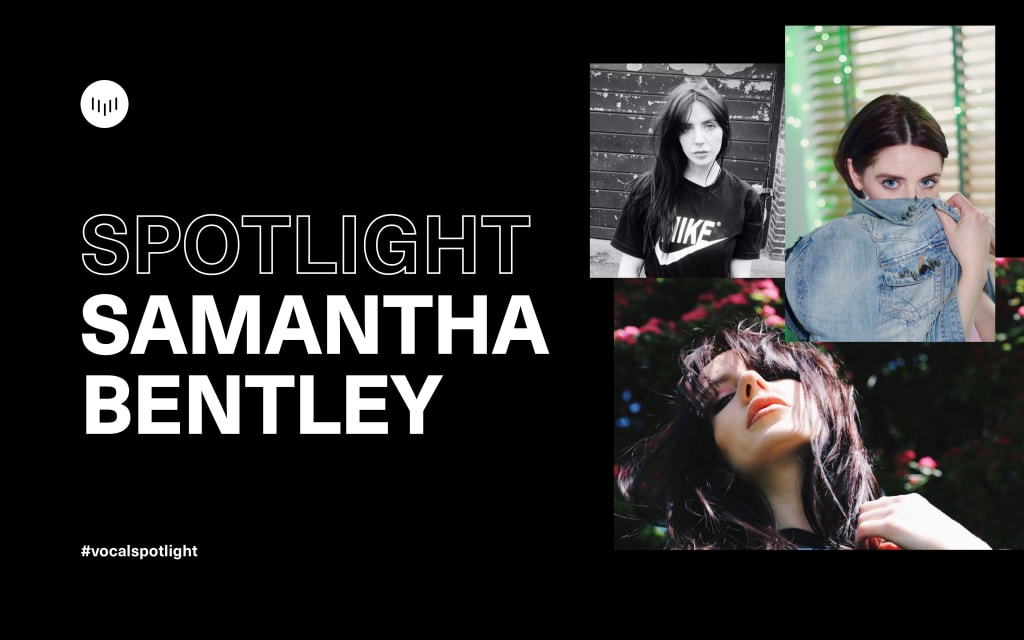 Samantha Bentley: A true Renaissance woman. DJ, yoga guru, vegan food lover, award-winning former porn star, and as of a few weeks ago, a glowing new mother to a beautiful baby boy. Samantha has been a Vocal creator for three years now; she's watched our platform grow, and we've been lucky enough to watch her grow with us as she's explored everything from the sex work industry to mental health to experiencing motherhood. So, we decided to sit down with her and get to know her better—and we can't wait for you to get to know her, too.
On where Samantha finds inspiration:
There are a few women that I really find inspirational. Lana Del Rey, for one; I love Alison Wonderland for her music, talent, and hard work. I look up to my friends Eirinie Carson, Vikki Blows, and to Dani Daniels for how hard she works and how she manages to still play even harder (plus she's the sweetest, most generous, funniest human ever). I also really admire anyone who a mother and continues to make shit happen, because I've realised how hard it is.
There are a ton of people I look up to in general, to be honest: my partner, for being so hard working and generous and patient, is probably the main one. My dad always manages to get over big hurdles—he's my hero.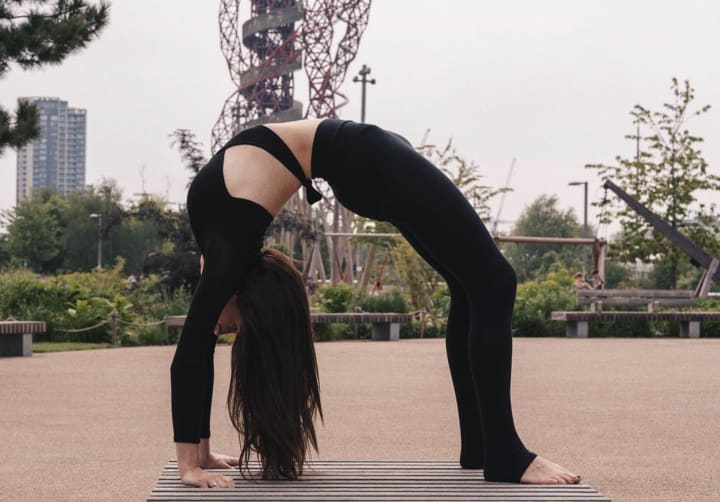 Things like leaving the house, taking the dogs for a walk, going to get a tea on my own, taking the baby out in the pram, or listening to music on my headphones all small things that really help when I'm feeling uninspired. I also make lists; it's a great way for me to get things done so I don't procrastinate. If I have a list, I get satisfaction from ticking things off and making sure it's completed.
When I feel completely uninspired or lacking in clarity, I do yoga for headspace and to feel good in my body—any kind of exercise, really. Yoga has helped me be a much calmer person. I haven't done much for a couple months because of the baby, and I totally feel less at ease than when I'm doing it every day. My stress and anxiety really benefit from the stretching and breathing, and also just from taking the me-time. I really need time when I'm alone to process and stay motivated.
I love writing and I've always been good at it; knowing that I can write about my life and experiences, and connect with other people that have had the same experiences and thoughts, is what I've always really enjoyed about creating. My favorite Vocal stories of my own are probably ones about anxiety and depression, or anything that is really vulnerable or very personal to me.
On her experience in the music industry:
I've always done music; I've played piano since I was 5 and always sung and written songs, so DJing was something I wanted to give a little try.
I started DJing about 5 years ago. My first show was at a small club in Camden, and I pressed eject on the CD halfway through my first track. It was so embarrassing. My favourite show was at INSOMNIA in Berlin in 2016. A really snobby DJ insulted me before my set because I wasn't playing vinyl, and then after he came up and apologized because my set had been so good… I then had to run out of the club and get a taxi to the airport to catch a flight home at 5 AM because I was shooting in London the next day.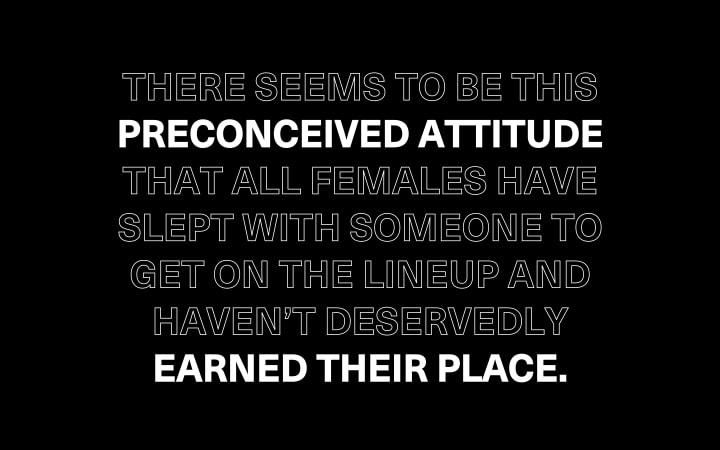 I've faced a lot of challenges in the music industry—even more so because of my past. There seems to be this preconceived attitude that all females have slept with someone to get on the line up and haven't deservedly earned their place. I can confirm I've been in a long term relationship for years and have never fucked anyone for anything… (except money, when I was shooting porn, obviously.)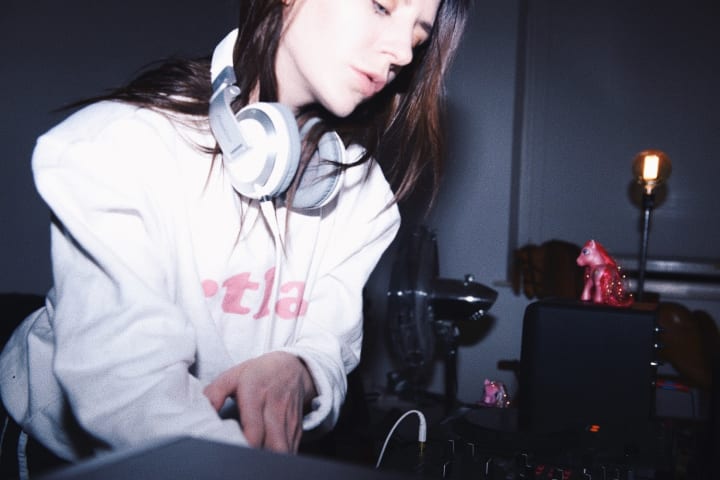 On causes Samantha is passionate about:
Veganism—I've been veggie on and off my whole life; I just love animals and feel hypocritical eating them. I've never really drunk milk or eaten butter, so for me the transition was quite easy. I watched What the Health and Cowspiracy and Earthlings and it was just too much to ignore. Climate change, animal abuse, and my own health were all factors that made my decision for me.
I wish that people would stop believing that vegans eat cardboard. It's mad to me that people say, "what do you even eat?!" Most things are vegan, or can be easily made vegan—there are so many great vegan alternatives now, especially with the growing popularity of veganism.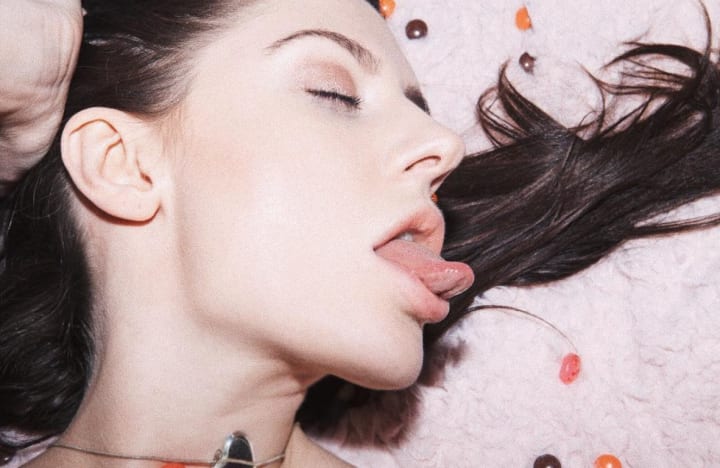 Sex positivity is also something I believe in. It's really important to me that people are able to see both sex and porn as something normal. Consenting adults having sex is literally the most normal part of life; it's why we are all here and it's how we will continue to be here as a species. I don't understand a negative or scared attitude towards sex. It's important to talk about it and normalise it, ESPECIALLY to young people, so they understand the boundaries and they understand that it's nothing to be ashamed of as long as they are old enough and both parties are consenting. I hope to raise my son in a sex-positive way—I can't imagine raising a child that turns out to be one of those weirdos that watches porn and then tracks down the girl in the video online to insult her and call her a whore! That needs to stop.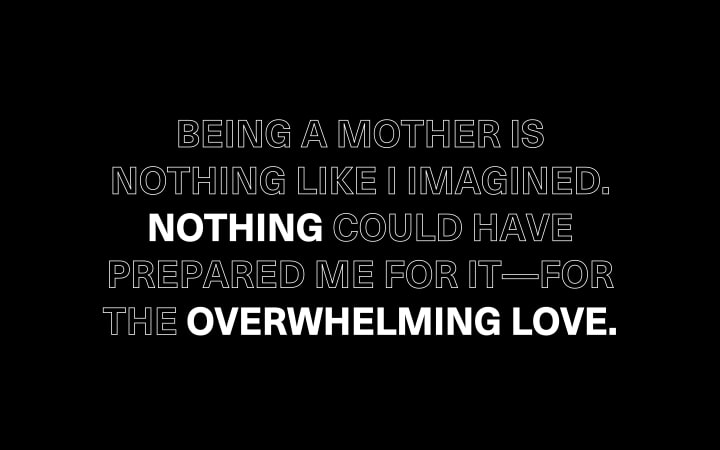 On new adventures:
Being a mother is nothing like I imagined. Nothing could have prepared me for it—for the overwhelming love, and for how much your body changes. No matter how much you read, you'll never get the full picture until you do it yourself.
On what Samantha is loving right now:
What is one thing you couldn't live without? My kid.
Cats or dogs? Probably dogs, but I do love cats.
Oat or Almond mylk? Almond.
All time favorite movie?Edward Scissorhands.
Favorite character from Friends? Ross.
If you could go anywhere for vacation, where would you go? Lofoten, Norway.
If you could speak a new language, what would it be and why? French because it's the language of love.
Favorite local bar, coffee shop, or restaurant? Cookdaily in London Fields.
Best thing to do in your city on a rainy day? Yoga or art galleries.
Favorite instagram account you follow?This is way too hard! I love @alisonwonderland for music, @thelittlelondonvegan for food, @mother_ofall_adventures for mumspiration, @michelleweinhofen for wellness, @nwoy for yoga, @victoriatornegren for lifestyle, and @noholita for fashion.
What's your favorite Spotify playlist at the moment? Brain Food!
You can read Samantha's latest story or check out her SoundCloud below, and keep up with her (and her son Roman!) on Instagram.
About the Creator
Vocal Spotlight aims to highlight standout creators who are changing the world one story at a time. We're getting to know the storytellers who inspire us the most, and we can't wait for you to meet them.