Creator Spotlight: Reigning Women
"I want readers to know that there is so much that needs to be done while also celebrating womanhood in its purest form. There are so many incredible and celebratory things about being a woman." —Danielle Regina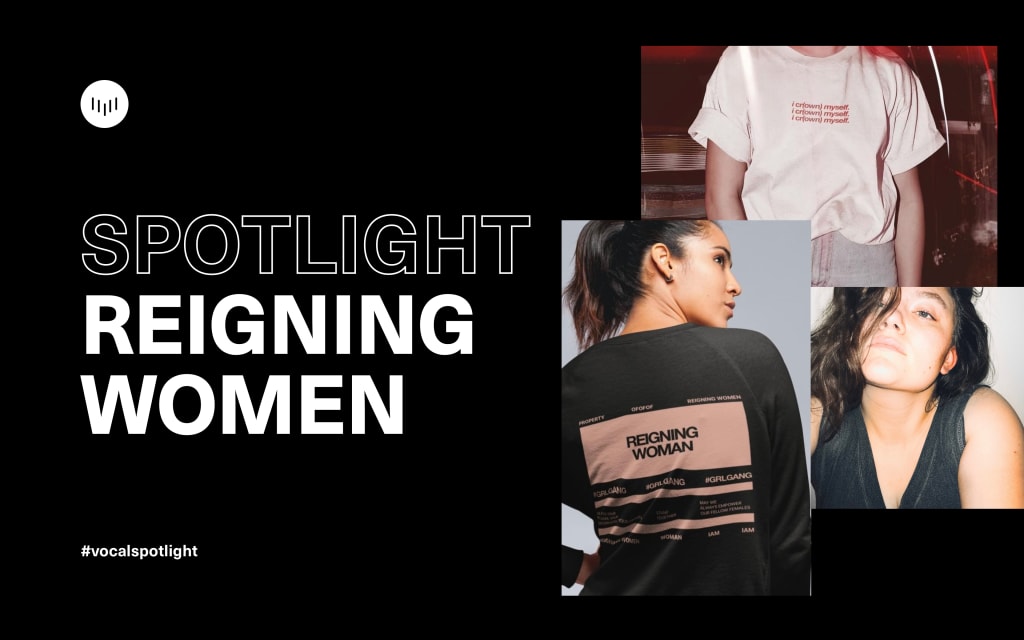 Danielle Regina—also known as Qwnie—is the founder of QWN Apparel and Reigning Women. She and her team used Vocal to build up Reigning Women's blog a few months ago, and since then they've been sharing enlightening, empowering stories about what it means to be a woman personally, and what it means to be a woman in today's cultural and political climate. We love the message that they're working to spread, so we decided to reach out to Qwnie to learn more about how she got started and what she hopes to achieve through Reigning Women. Here's what she had to say.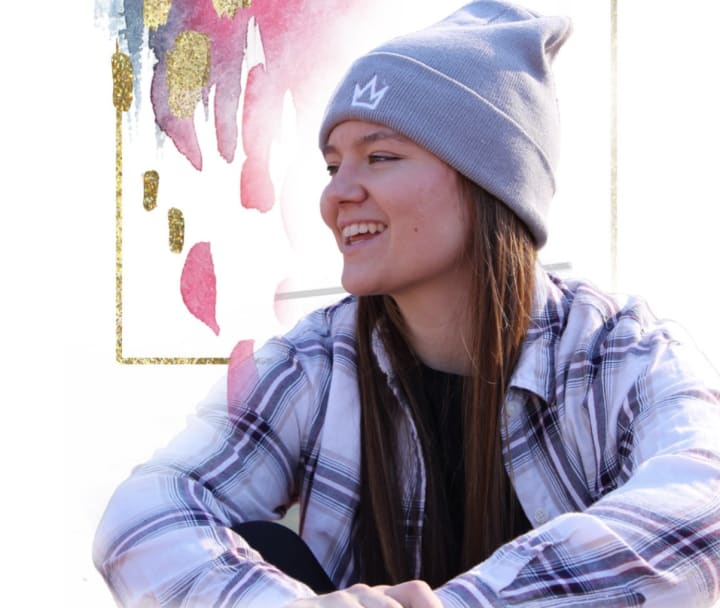 On where she came from:

I grew up in a really small town in Northern New Jersey. What's funny is that throughout my childhood and early education years, I always showed signs of being a pretty talented writer. I'd scored the highest in writing and literary proficiency in standardized testing for so many years in a row growing up, but it never excited me. I also, though, was pretty athletically inclined, and that was exciting for me. When I say I grew up in a small town, I mean I went to a school of 600 kids. I realized I was gay probably what I would now determine as around 14, but buried that possibility deep in the back of my mind until I went away to college, which was made possible with the eventual softball scholarship.
All throughout my childhood, I never felt I belonged anywhere. I had a deeper mindset, which I now associate with my being very quietly gay. I was picked on a lot because I was one of two girls in my school who had shown athletic promise to a level that allowed them to get out of our small town, and people made their own judgements on my sexuality as the result. If you can't already draw your own conclusions, I grew up in a place whose beliefs were more or less contrary to my own.
College was just as much of a revelation as it was a hardship for me at first. I struggled, didn't know how to take care of myself and had emotional composure that only children who come from a town like mine would allow. I hadn't been exposed to much other than an extensive athletic childhood. When I look back, I think I realized that I was silently holding out; it was like I always knew there was something out there waiting for me, and I always felt that I would do something meaningful.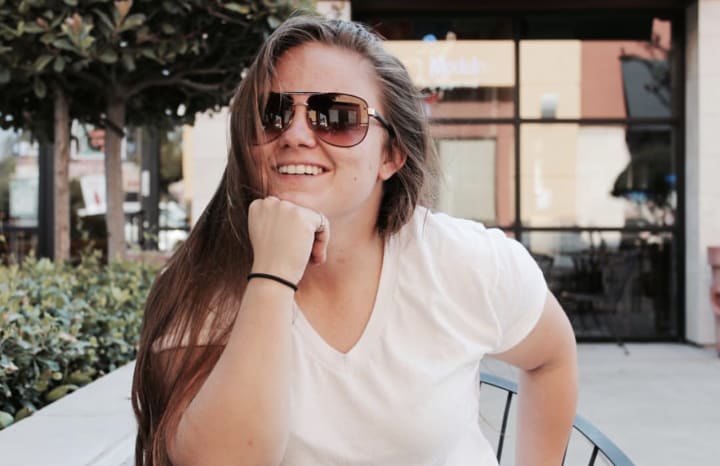 Needless to say, I absolutely loved college so much that I didn't return to New Jersey after I left when I was 18.
But I would say that college was also pretty difficult. When I had first enrolled I had been accepted into an accredited Physical Therapy program that would have guaranteed my "coveted" Doctor of Physical Therapy title and what I thought would be a moderately successful livelihood. This was pretty much the only reason I had even applied for it. That and so many other social pressures that at that time were pretty overwhelming. I lasted two weeks in the program.
Then, I switched over to Psychology. Then back to Health Sciences, and then again back to Psychology. I was all over the place. I found a lot of stress in this difficulty to find my place. I was also at the time balancing being a Division I softball player, figuring out my sexuality and navigating new relationships, and a lot more.
My senior year I ended up quitting the team because we had a coach whose impact was mentally abusive, neglecting, and manipulative. I spoke up against this and was in no way supported by the athletic department. And this is where my journey really started.
On starting her own company:

I go by Qwnie because my first business, started in my senior year, was titled QWN Apparel—my last name means queen in Italian. It was a simple, run of the mill apparel brand with a lifestyle niche of female empowerment.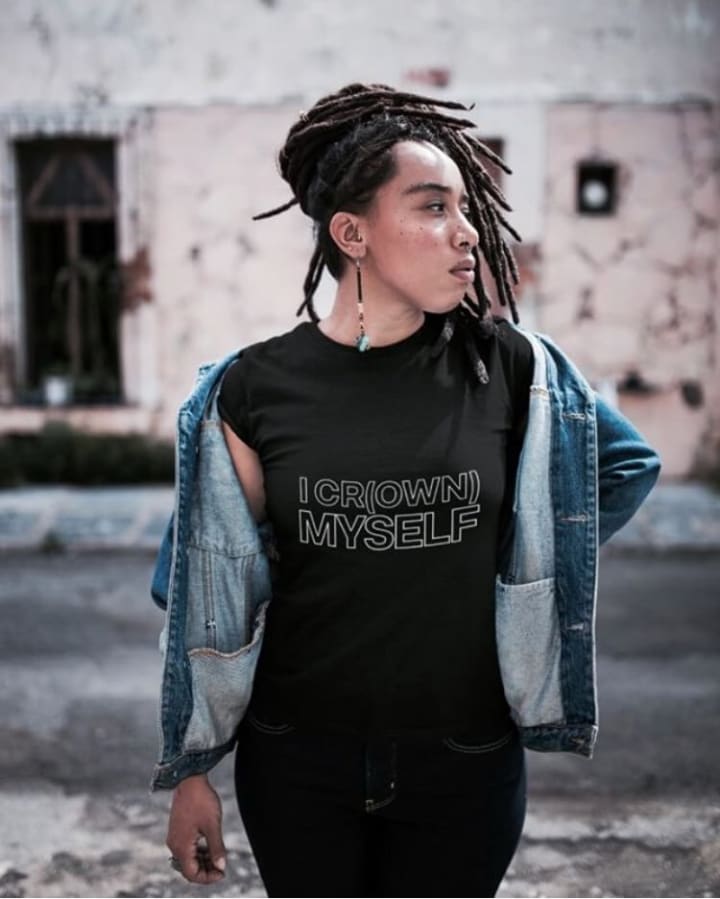 Looking back it was a bit before its time, and the process of building it involved learning digital and social media practice, something I had in no way studied or previously showed interest in. I infused a piece of myself into the empowerment concept that women should cr(own) themselves. Our first product and flagship product was and is a hat with a crown on it. It worked.
Reigning Women was actually an afterthought for much of my career. When I quit the softball team, I was so angry for so many reasons. I was enraged that this group of young women whose, in my eyes, will and strength was so prevalent, was being destroyed by another female whose role was really to guide and empower us.
I opened up an Instagram account under the Reigning Women alias and started publishing content really as a content testing account. The funniest part is that the Reigning Women account outgrew my clothing business nearly immediately, and it unfolded into this community and editorial ecosystem.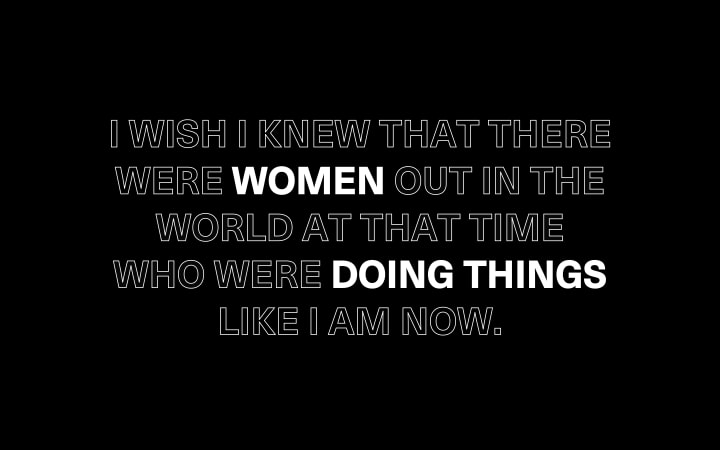 On womanhood:

I wish I knew that there were women out in the world at that time who were doing things like I am now. When I was young there were so many women doing so many things, and on an even more important level. But because of where I came from, because of the way I was raised, I was genuinely just not aware of them.
I would tell every single little girl that the adjectives people typically use to describe them and their gender are not all they are. My goal is to start to change the vocabulary around womanhood and how we raise our little girls, to tell stories so that younger women have more representations of their potential future selves, and really to just speak the language that we all want to speak but don't have the balls to.
When we say to a little girl's parents that they have "a beautiful, pretty little girl," we're immediately associating positive feedback with compliments of physicality and beauty.
If I could I would use more words like, "healthy, smart, strong, happy, well, positive." For instance, instead of saying "you look pretty today," or "you're looking thin," I'd say, "you're looking so strong today," or "you really seem healthy."
There's a massive difference.
On finding inspiration:
I look up to so many women. I actually laugh a bit as I think about this because I truly don't know where to begin.
I don't want to be specific, because I know that every woman has endured something that is unbelievably difficult or undeserved and I know that it's an inspiration.
Right now, I'm so inspired by so many women in film and television media. Shows like Broad City, Russian Doll, Shrill, and media websites like Refinery29 that are built on the backs of women and their creative ability inspires me every day.
In fact, I am a bit obsessed with Refinery29 and The Lily News. I'm very much interested in anything Natasha Lyonne or the Broad City girls have got going on, and I'm always following The Red Table talk and everything it stands for.
On creating:
My inspiration for Reigning Women really came during the process of building my first business. The communities of women that were striving to make other women feel good about themselves really felt like somewhere I belonged for the first time in a long time.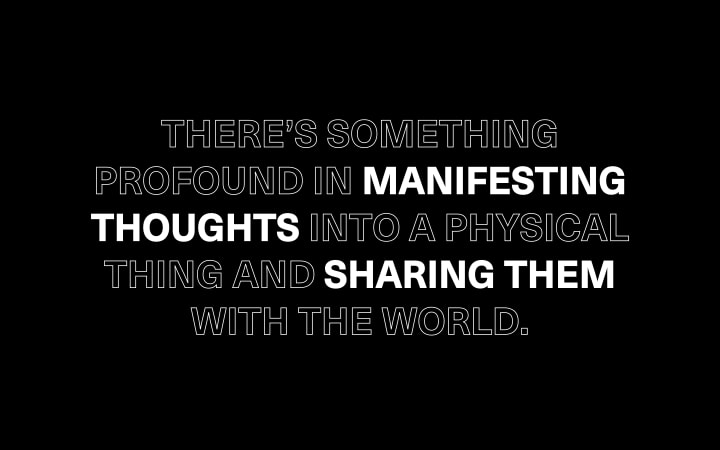 I truly believe there's something profound in manifesting thoughts, that are by nature unique to our own selves, into a physical thing and sharing them with the world. I want readers to know that there is so much that needs to be done while also celebrating womanhood in its purest form. There are so many incredible and celebratory things about being a woman but I also know that there is so much that needs to be discussed.
When creating a story, some things that are incredibly important to me are honesty, painful specificity, a balance of transparency and mystery, the things people want to know and the things they might not. That's why so far, my favorite Reigning Women story on Vocal would be a tie between a recent one about why I truly love being a woman and the one that was featured on Vocal's platform. They're my most honest and transparent pieces.
On what comes next:

For myself, I'd like to write and publish books of poetry, truly scale Reigning Women, and groom into both a media website of choice and print media company.
I'd also like to write films, and generally produce more projects in the same vein as these. My initiative to empower women will never change, no matter the medium.
I'm also going to continue on with my podcast. Womanhood n Other Shit is truly what it's titled. We talk about womanhood and everything it means to be a woman, but we also talk about a lot of other shit. I am 24, so I go through things that are unique to my age-range, my sexual orientation, and so much more. As a human being I feel I'd be doing an injustice to people listening if I wasn't physically talking about more than just my experiences as a woman.
Follow Reigning Women's IG highlights for updates on the Womanhood n Other Shit podcast.
On what she's loving right now:
What is one thing you couldn't live without? Friends and family, art.
Cats or dogs? Both!
Go-to late night snack? Pickles, for sure.
All time favorite movie? So hard! These tie for me: Goodfellas, Eternal Sunshine of the Spotless Mind, Butterfly Effect, Stuck in Love!
Favorite local bar, coffee shop, or restaurant? Berg'n coffee shop and beer house. Amazing.
If you could go anywhere for vacation, where would you go? Western Europe
If you could speak a new language, what would it be and why? Italian. My family still lives in Italy and it's a beauuuuutiful language.
What's your favorite Spotify playlist at the moment? Jazz Vibes.
Favorite story you read on Vocal? A poem I read before I even made an account!
Best thing to do in your city on a rainy day? Get some coffee and write something amazing!
You can read Reigning Women's latest story here, and keep up with them on Instagram.
spotlight
About the author
Vocal Spotlight aims to highlight standout creators who are changing the world one story at a time. We're getting to know the storytellers who inspire us the most, and we can't wait for you to meet them.
Reader insights
Outstanding
Excellent work. Looking forward to reading more!
Top insights
Compelling and original writing

Creative use of language & vocab

Excellent storytelling

Original narrative & well developed characters

Eye opening

Niche topic & fresh perspectives
Heartfelt and relatable

The story invoked strong personal emotions

Masterful proofreading

Zero grammar & spelling mistakes

On-point and relevant

Writing reflected the title & theme
Add your insights