Creator Spotlight: Nathalia Ramos
"Acting and writing are like pieces that make up who I am as an artist, I need both to feel complete."— Nathalia Ramos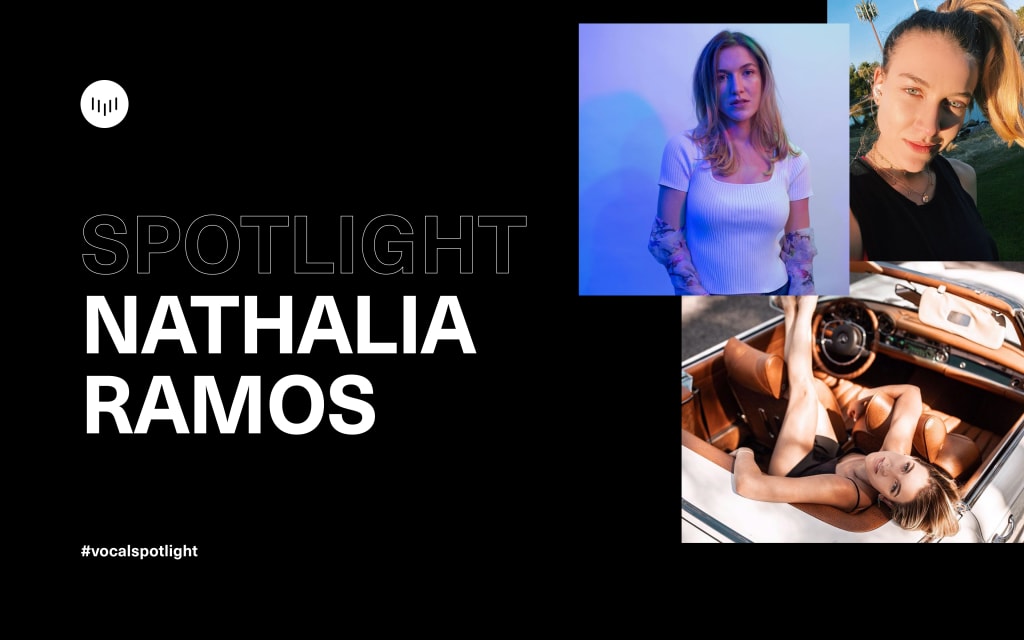 Nathalia truly does it all—since joining Vocal, she's proven to be an incredible writer, actress, and political scientist. Talk about a triple threat! Her political stories have educated us on candidates and their policies arguably more than our local news ever did, encouraging us to learn more and stay informed. Her stories reflect her vibrant personality and charisma, which have made us big fans of her stories over the past few months. Nathalia is one our most passionate creators so we wanted to learn more about what inspires and shapes who she is. Here's her #VocalSpotlight.
On the start of her creative journey:
Well, I am Spanish/Australian, which is a pretty random mix. To this day my brother is the only Spanish/Australian I have ever met.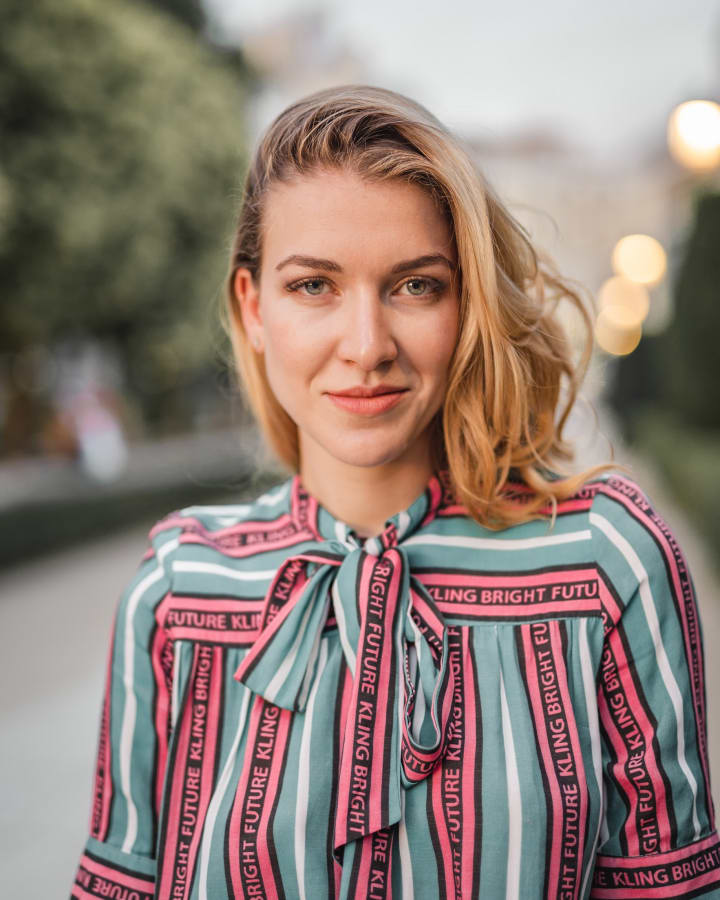 Both of my parents are in the music industry (my dad a musician, my mom on the business side) so a love of music and performing has been a part of me since my earliest memories. Making a career out of performing was not some far fetched fantasy, I had seen that it was a real possibility. I had been involved local theatrical plays and serious about my acting classes in Miami since I was about 6 or 7, but I yearned to join the big leagues in LA. Of course, having seen the dark side of this wild industry, this was the last thing my parents wanted for me. Eventually when I was about 13 my mom made a deal with me. My grandparents would take me to LA to give the acting thing a go, but "the very second" my grades dropped I was coming right back home. I didn't know it then, but that was the beginning of a bittersweet, often conflicting relationship between my creative and intellectual sides that I have only just now begun to harmonize. To my parents' surprise (and possible disappointment?) I actually started booking roles. The first role I booked was on the show Arrested Development. It was a tiny part, but to this day people still bring it up to me.
Lights, camera, action—a note on acting:
There's so much I love about acting, it's hard to sum it up. I love immersing myself in a role, learning about the time, the place, the character. What was their life like? What did they have for breakfast? Why did they react a certain way? I love the energy of being on set. The bonds you make with your colleagues. The way a set and a costume and a partner can transport you to another world. On a personal note, I wrote an article on Vocal about how acting taught me empathy. My acting training has made me a kinder, more open-minded, empathetic person and those are all values I cherish.
My advice for aspiring actors is first and foremost to study. Immerse yourself in local acting and theater classes, of course, but something I wish I learned when I was younger was how important a film education is to an actor. You can start that right now, at home, for free. Watch and study the great films, actors and directors. When you read a (good) script, there are references to them all over the page and if you can catch them, your performance will shine. The industry has changed in many ways since I started. Opportunities for actors are no longer confined to LA or even the traditional network TV schedule. So do your homework, find opportunities in your community. I also recommend the podcasts Audrey Helps Actors for really helpful information and THR Awards Chatter to learn about the journeys of the most accomplished actors. Actors Access is a good resource for actors without representation to find non union casting opportunities near them.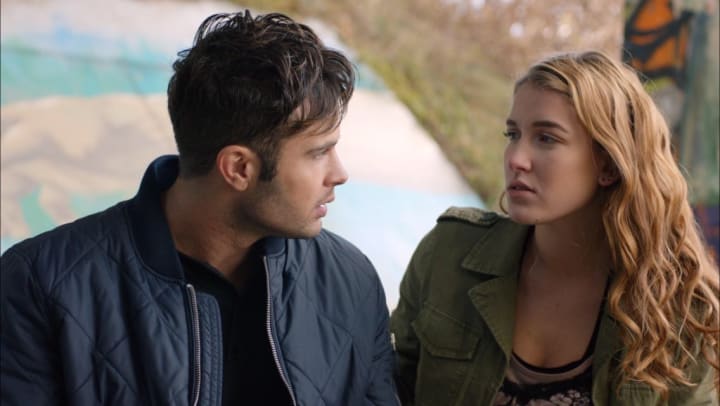 On what inspires her the most:
My boyfriend made me read this book called "How to Read Literature like a Professor". It will come as no surprise that I wasn't particularly keen. But, despite it having quite possibly the most boring title imaginable, this book changed my life. The author shows you how everything you read has meaning, everything is symbolic. He is referring to literature, but it can be applied to any form of art. It opened my mind and changed the way I watch movies, read scripts, look at paintings, write, produce. It has helped me to see inspiration everywhere, to blend ideas together in new ways, because nothing is totally original. Everything we create is built off the work of others. This way of thinking fuels everything I create.
I know that wasn't a direct - "Who inspires me most" - answer, but to me it really is all about blending genres, ideas and concepts. That is what inspires me. But if I had to give you one person, it would be Wes Anderson.
On the importance of writing:
I have been writing songs since I was probably 5 or 6 years old, but I never thought of myself as a "writer". I started acting professionally when I was quite young, so acting and singing were always my creative outlets. It wasn't until I got to college that I realized not only that I enjoyed writing, but how empowering and also terrifying it is. As actors it is our job to interpret, to make others believe, but we can create almost like an invisible, protective barrier between ourselves and the words we say. When you are the writer, that barrier is gone. It is like being naked in front of a crowd. It is just you and your words, nothing in between. It still scares me, but the sense of freedom that I get from putting my thoughts in writing, owning them and sharing them with others makes it so worthwhile. Acting and writing are like pieces that make up who I am as an artist, I need both to feel complete.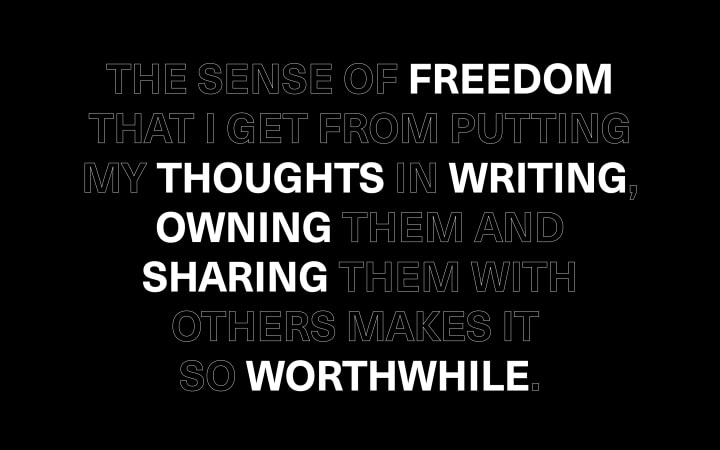 I also want to add that I feel incredibly grateful to live in the times that we live, where there are open platforms like Vocal, where anyone can have a platform or share a message. I mean, imagine, a few generations ago, women had to publish their works using male pseudonyms. How crazy is that?!
Let's get into politics:
Pursuing politics was never an intentional decision, it just kind of evolved over time. I'd always been interested in history and in what was happening around the world. On set there can be lots of down time so I would always have a book with me. I'd be reading a book by Henry Kissinger and that would spark some sort of debate with someone on set, and they'd be like "he's wrong, you need to read this," and I would just go down this rabbit hole. It wasn't until my sophomore year in college that I even considered it as something more than a hobby and then the rest is history, I suppose!
I had been interested in sharing more of my political side for a while, but it was important to me that I took the time to learn and think deeply about how I was going to use my voice. What did I have to offer that was unique and useful? I knew I wanted to share what I was learning and the things that I geek out on in ways that are fun, engaging and conversational. I wanted to answer those questions that we're all thinking about but are too embarrassed to ask. And most importantly, my content needed to be fact based. I am not an expert, and, personally, I think it can be dangerous when public figures speak out on issues that they are not informed about. This is why everything I do is heavily researched and cited and I have brought on organizational partners for more in depth episodes. I do my best not to insert my opinions into my scripts or videos. There are enough opinions out there, mine is irrelevant.
The exciting part of all of this is that as I started to slowly ease into the topics that I was interested in, I discovered that my followers were a lot like me. They want to be informed but they have trouble knowing who to trust. They are smart, thoughtful young individuals who can make up their own minds. Their engagement and enthusiasm is incredibly encouraging.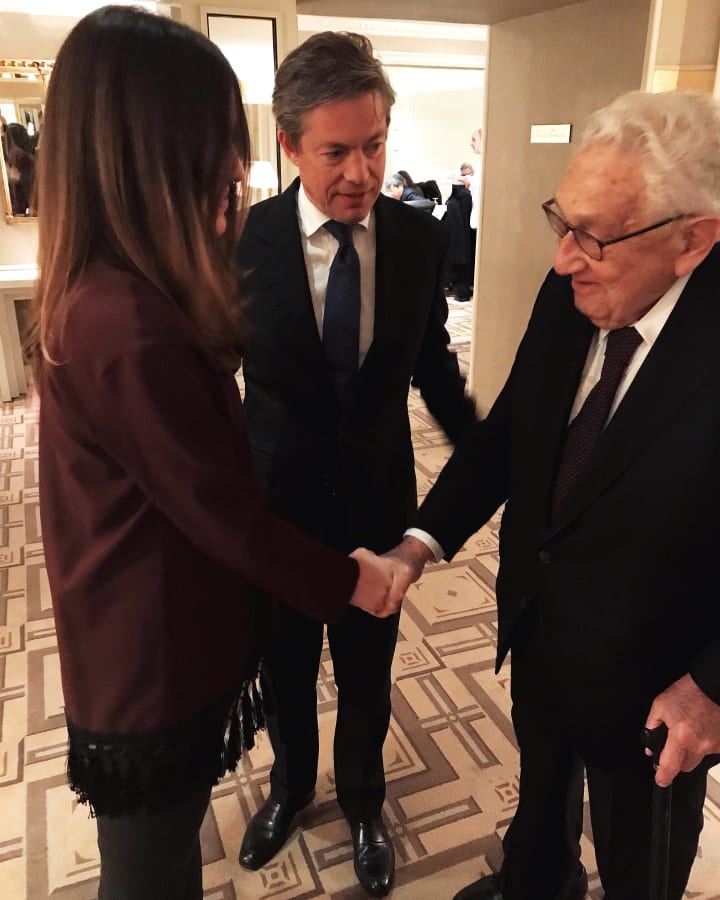 Her thoughts on social media:
I think it's all about perspective. I run multiple social media accounts aside from my own so of course it can be stressful, but overall it's not only rewarding, it's also really fun. There are so many ways to be creative. I love taking a message or an idea and thinking through the myriad ways that you can package it to make it appealing to your audience. I think of aspiring actors and creators today doing things I could have never dreamed of doing when I first started out in the days before social media. And of course, I love being to connect directly with people, many of whom grew up watching me on TV and have continued to support me during all the different stages of my life. I will forever be grateful to them.
That being said, I know how easy it can be to get sucked into things on social media that don't truly matter, or that make us unhappy or unfulfilled. This is why it was important to me that I give my followers, most of whom are younger than me, something worth their attention.
On her favorite story on Vocal:
The story of Mama, who is like a second grandmother to me, was particularly special because not only was I able to help bring awareness to the importance of supporting small businesses during this time, but it was also an opportunity to speak out in support of immigrants. Asian Americans in particular have been unjustifiably targeted since the early days of the coronavirus crisis and that is un-American, inexcusable and demands a response.
What's keeping her busy during this time:
My work! It seems like, suddenly overnight, the work that we have been doing at the Institute and the conversations and content that I have been creating online have taken on a whole new meaning. I feel like in some small way I am contributing something during this time of uncertainty.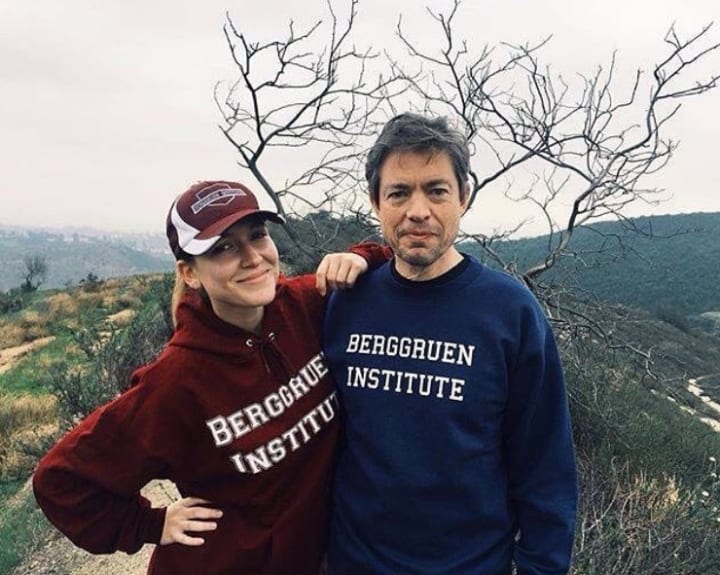 Don't think about it—first thing that comes to mind:
What is one thing you couldn't live without? Music
Cats or dogs? Don't make me choose!
Favorite travel destination? Australia
What are you currently binge watching? Altered Carbon
If you could speak a new language, what would it be and why?German, so I could act in german movies! They are my favorite.
What's your go-to late night snack? Chocolate, ice cream, anything sweet
Thank you for sharing what inspires you and what you're passionate about, Nathalia! If you'd like to keep up with her work, be sure to check more of her stories on Vocal, and follow her on Instagram:
spotlight
About the author
Vocal Spotlight aims to highlight standout creators who are changing the world one story at a time. We're getting to know the storytellers who inspire us the most, and we can't wait for you to meet them.
Reader insights
Be the first to share your insights about this piece.
Add your insights