Creator Spotlight: Lilia
"There is no action that is too insignificant to explore in a story." -Lilia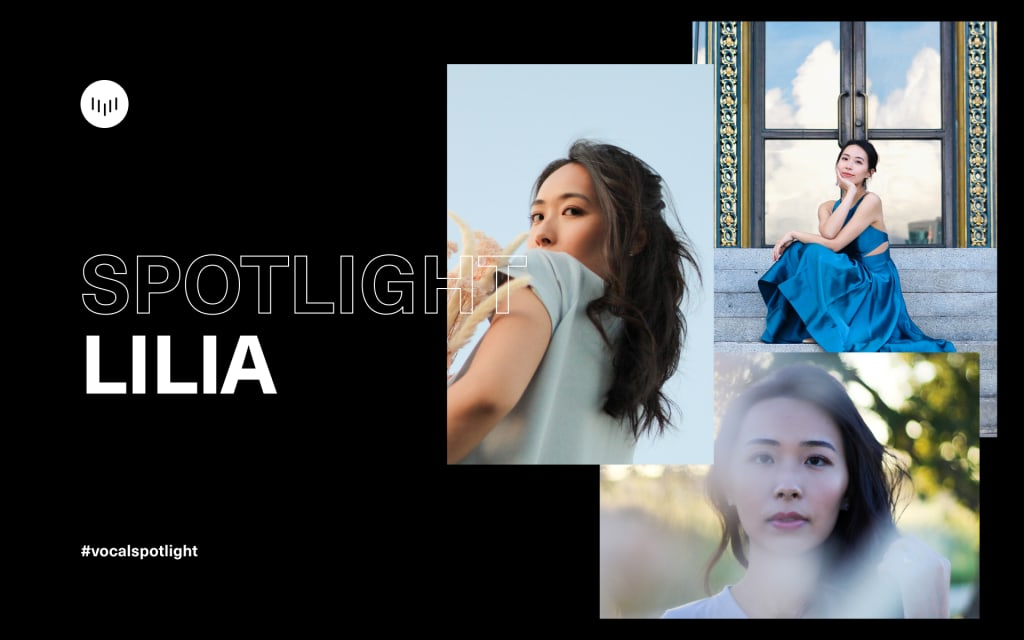 Lilia is a multitalented creator of fiction and fantasy worlds. While she initially chose the "safe path," studying at Princeton University and taking a job in management consulting, she now finds herself trailblazing a new one—pursuing the art and stories that stem from her imagination.
On top of being an outstandingly articulate fiction writer, she's also skilled in visual arts. The complete package, Lilia designs original illustrations for some of the stories she creates on Vocal—and they're just perfect. If you love her featured photos for "The Hall of Eternal Summer" and "Out of Time," be sure to check out her digital art on Etsy!
Lilia placed third in our most recent challenge, The Scarlet Macaw with her piece "The Hall of Eternal Summer," but she first caught our attention with her piece (which was Top Storied) "To Light a Lantern." Her work has left a lasting impression on us, so we thought it was only right to feature Lilia, a creator very seriously on the rise, in this #VocalSpotlight. Here's Lilia, everyone.
On Herself, Her Background, and Creative Journey:
My bio says it all!:
Dreamer of fantasy worlds. Lover of glutinous desserts.
I've grown up loving all things fantasy and all (edible) things sweet. While my sweet tooth is something that I've indulged with milk tea, purple rice, and other Asian desserts aplenty, my dream of crafting fantasy worlds wasn't something that I could always indulge.
In college, I only ever dared to dabble in the arts by taking a creative writing course here, a photography course there, and joining a couple of dance groups. Graduating from Princeton, the pressure to do something more "meaningful" and "impactful" continued to follow me as I took a job in management consulting.
But lo and behold, I couldn't find meaning in analyzing huge datasets at work. (I mean that quite literally too.) Instead of inspiring me, my work was stifling my creativity. Eventually, I came to a breaking point, and I decided that my contentment and creativity mattered more than what others considered to be a successful career.
So here I am! Over the past year, I've picked up some new hobbies in digital art and modeling, started an Etsy store for digital artwork, tried out background acting, and published over a dozen stories on Vocal.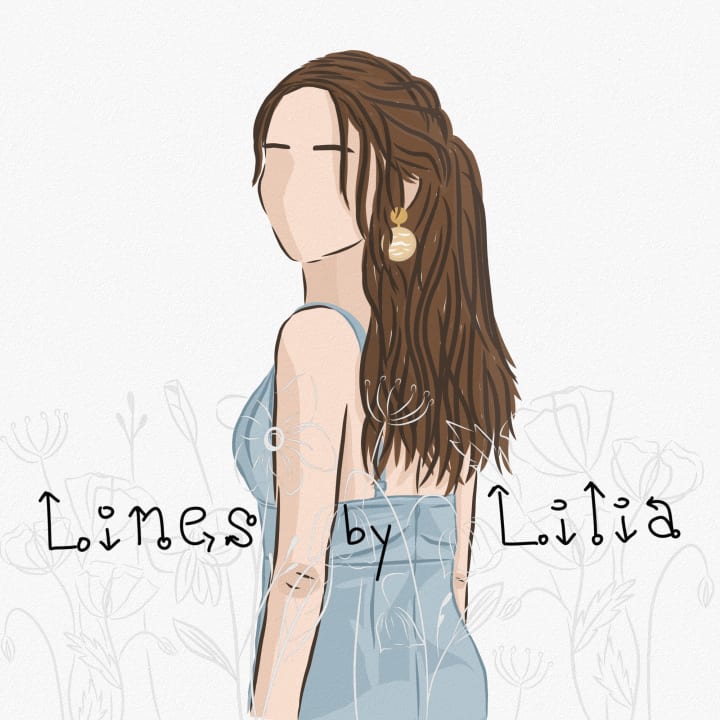 In my spare time, I'm teaching creative writing to a number of younger students and working with some high schoolers on their college essays. I'm quite thankful for where this journey is going, and I have all my readers and the Vocal team to thank for bringing me this far.
The Hall of Eternal Summer was an oddity in the Imperial Palace.

Situated in the easternmost part of the palace, it had always been the least coveted quarters for any consort hoping to gain the Emperor's affections. With Lady Ara as its sole occupant, the Hall of Eternal Summer had grown only stranger. Not only was it separated from the rest of the palace buildings by a thick wall of towering trees, but it was also consistently warmer, the air stickier and damper, as though the lids of a thousand bamboo steamers had just been lifted in the palace kitchen. The courtyard itself overflowed with wide-leaved foliage, the likes of which the Northern people had never seen – at least not before Lady Ara had moved in, such were the whispered rumors.
Most of my stories begin as a single scene or image in my mind, and "The Hall of Eternal Summer" was no exception. It started with the image of a woman in a long, vermilion robe lifting her arms, and her sleeves billow outwards like wings in flight. Her back is turned, and the train of her robe is decorated with intricate embroidery in the form of a scarlet macaw.
For the palace setting, I took inspiration from historical Chinese dramas, but I superimposed it upon a world in which an ancient China-like nation has collided with a Central American country like Belize. Lady Ara is the personification of the scarlet macaw, or any species or race that becomes the spoils of such a collision, sought after by the wealthy and powerful as a mere demonstration of their wealth and power.
Quite honestly, I was not expecting to place in this challenge! I thought my story was a little too "out-there," so when I received the email from Vocal notifying me of the win, I almost scrolled past it. Once I fully processed the email though, I was quite excited to share the story and news with others. It felt good to receive both affirmation and confirmation of my storytelling skills, especially in a meaningful challenge like the Scarlet Macaw one!
On Creating Original Illustrations for Her Stories:
I've wanted to create original cover art for all of my stories, but I simply never had the time to. (Mainly due to the fact that I am a terrible procrastinator and most of my stories are submitted within an hour of the deadline, and that's being generous already…)
The scarlet macaw drawing is not the first time I've included original artwork on Vocal though. For my story, "Out of Time," I initially found a cover photo on Unsplash, but when I saw that it had been used by a number of other Pear Tree Challenge submissions already, I decided to add my own touch to the photo!
With everyone in the room, she felt disquieted, unable to rest. It wasn't just that their voices crowded the small space and cluttered her mind, but that they were reminders of what she would leave behind, of all the duties unfulfilled. Her daughter still couldn't make dumplings that didn't lose all their filling once cooked, the son-in-law still hadn't patched up the backyard shed after a year of gentle then incessant prodding, the eldest grandchild was still trying to master sixth grade math, and the youngest wasn't even potty-trained. There were so many memories left to make, so many promises she had intended to keep.

So, she was glad they were gone. Glad that she could listen to the muted sounds of after hours and forget about everything that she would never see, never do.
On What Draws Her to Writing Fiction:
I feel most comfortable writing fiction probably for two reasons:
It was the genre that I read most often, so it naturally became what I gravitated towards writing.
I struggle to write about myself! (So writing this was really hard, can anyone tell?) I prefer to write about myself, my experiences and musings, more indirectly through the characters and worlds I create.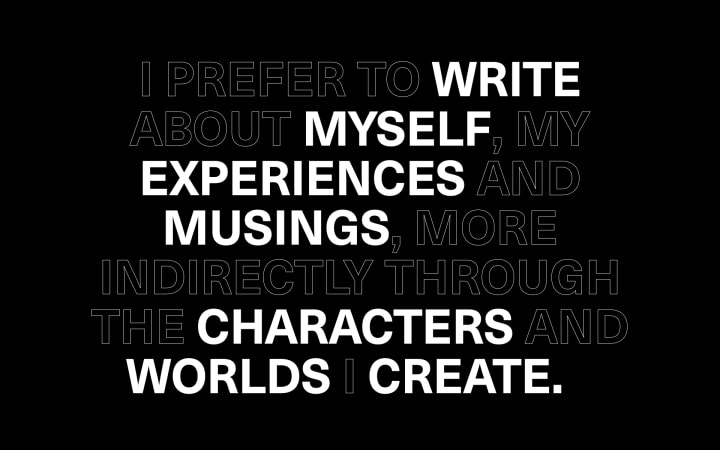 On How She Creates Stories and Her Creative Process:
A boy on the back of a crimson dragon, with a fist full of marigolds raised high like a torch. Slain soldiers strewn across a frozen pond like gutted fish. Forgotten garments flapping wildly on a clothesline, tormented by strong gusts.
As touched upon earlier, stories come to me first as images and feelings. The image usually gives me some idea of the setting and plot, while the feeling informs me of the type of story I want to write. Is it a sense of foreboding? Perhaps it will be a mystery then. Is it a feeling of nostalgia? Maybe a more reflective piece then.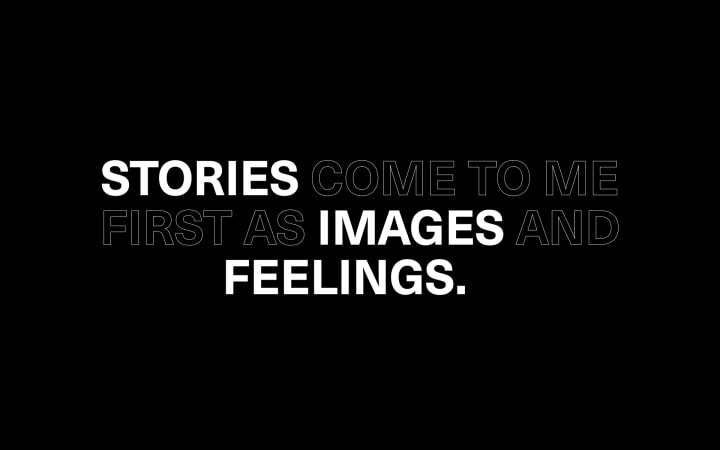 From there, I fill in the plot by asking myself questions about the image. As an example, the story "To Light a Lantern," began with the image of a severed head in a jewelry box being presented to the Emperor. (Don't ask me why or how I get these images.) To get to that point of the story, I asked myself, is the severed head real? Who does it belong to? Why would they give it to the Emperor?
Merry from sorghum wine, honey-braised bear paw, and the lively thrumming of the pipa players, the Emperor will wave the eunuch towards the dais. Another present from the Empress? An unexpected surprise, but a likely one given his beloved's attentive and considerate nature. He'll see the words "No Longer" written in delicate calligraphy. The parchment paper will be torn to reveal a medium-sized jewelry box, about one ruler in both width and length.

The box will open to reveal a severed head. My head. My parting gift to the Emperor.
Similarly, "A Shipload of Dreams" materialized in my mind as a miniature sailboat in a puddle of water, its mast and sails obviously crafted lovingly by hand. In contrast to the image, though, the feelings that arose were ones of sadness and regret. The questions I asked myself thus looked a little different from the ones above. Here, I needed to first resolve the discrepancy between the whimsical, almost childish image and the more mature feelings. What childhood experiences would color this memory of a sailboat in regret? Was it the departure of a parent?
There is a memory that torments me. A memory that I have turned over and over in my mind. Searching again and again for a missed clue, a lost detail. It is a memory I want to treasure; it is a memory I want to erase.

I was eight the year Ba decided to board the ship that would take him from our small fishing village in South Vietnam to the refugee camp in Hong Kong. The war was finally over, but our country was far from reconciliation.
On How Her Dog Nala Has Influenced Her as a Creator:
As mentioned in my piece, "Living with a Land Cloud," Nala is perhaps the most curious being I've ever known or met. Nothing is too insignificant to her, be it a gecko in the bushes or an ant on the floor. Every corner of every room is worth investigating. And because of her, I've also learned to look in new corners and to look from new angles. I've learned to find the hidden details, to notice things in my surroundings that I didn't before, and this tendency has seeped into the way I tell stories.
In "Waking the Dragon River," I considered what it would look like for a small, seemingly insignificant action on the part of an otherwise harmless character to change the tide of a battle. This was an unusual take (for me, at least) on a typical hero story. We expect Yongli to figure out how to outmaneuver the oncoming army, but in reality, it's the people behind the scenes and the small actions they take that can determine the outcomes of battle, sometimes unintentionally. Hence, there is no action that is too insignificant to explore in a story.
A low whistle came from the direction of the camp. Two high notes followed. It was Erzhen, his second-in-command, who had sneaked in to scout out the locations of the granary and pantry. Guard rotation. All clear.

Yongli opened his raised fist. Proceed.

Half of his men followed as he left his crouch and headed for the encampment. The other half remained in the shadows with their horses, ready to rescue or flee as needed.
On Bringing Characters to Life:
This is an interesting topic, and I must say that the process of assuming character roles is definitely not effortless! Since I studied psychology and neuroscience in college, I enjoy considering the sorts of behaviors and beliefs that are consistent with character backgrounds and upbringings in order to create emotionally complex characters.
That doesn't mean it's always fun though. Sometimes, I'll get really stuck, and I have to stop to ask myself, what would I do if I were this character in the story? Frankly, that just means that I sit there for long periods of time trying to imagine myself as the character I'm writing about. Other times, I might try to role play the character parts out loud. Here, I think I can take some notes from actors and their techniques to better help me assume character roles. It's on my to-do list to take an acting class or two sometime in the future.
On Her Goals as a Writer:
Short term, I want to continue expanding the breadth of stories I can tell, whether in topic or in style and voice. I've always been a person of many interests, and the great thing about writing is that I get to do mini crash courses and research sessions on whatever topic happens to flit across my mind. Writing about post-war Vietnam? You can find me digging through articles with a fervor I'd never experienced for history before. Trying to imagine a world where humans can photosynthesize? Time to brush up on my knowledge of chloroplasts.
Long term, who knows? Perhaps an illustrated children's book, a novel, or a screenplay. All I know is that writing is my way of exploring more and more of this world, and I don't plan on stopping soon!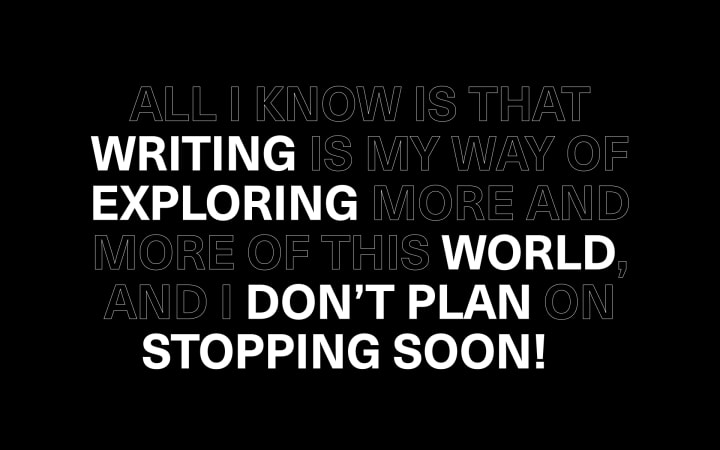 On How Becoming a Vocal Creator Helped to Develop Her Online Presence:
Vocal is the first platform on which I have publicly shared my stories. I'd looked into other platforms like Medium and Wattpad before, but I never quite managed to get over that initial hurdle of creating an account, figuring out how to publish stories and receive payments, etc.
Vocal's Little Black Book Challenge provided me with just the right amount of motivation and guidance to sign up, write a complete short story (rather than a half-baked idea), and hit the submit button.
Subsequent challenges like the Summer Fiction Series kept me writing and publishing at a regular rate. Without Vocal, I honestly don't know whether I would have managed to write so many stories, or whether I would have embarked on this journey at all. Becoming a Vocal Creator allowed me to finally indulge in my dreams of crafting fantasy worlds, and I couldn't be more grateful.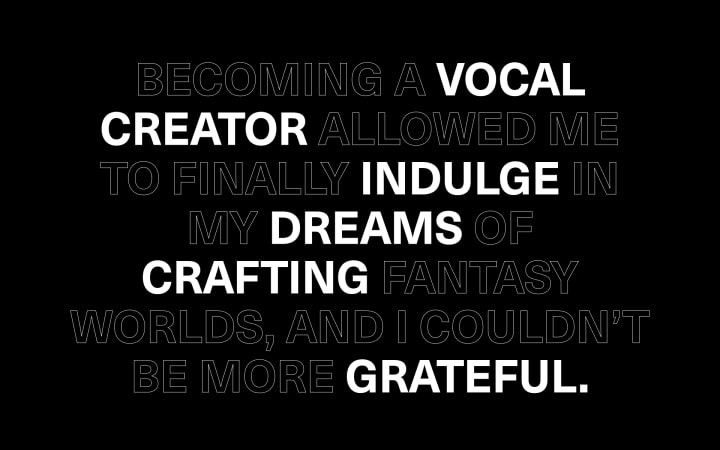 On Her Favorite Story She's Published on Vocal:
"To Light a Lantern" was my first story to receive recognition as a Top Story on Vocal.
(Also if you're curious about the severed head in a box I mentioned earlier, read this.)
Don't think about it—first thing that comes to mind:
What is one thing you couldn't live without?
Milk tea
Favorite Movie?
Lord of the Rings: Return of the King
Favorite Author?
This has always been a difficult question. I guess I'll default to the master of fantasy, J.R.R. Tolkien.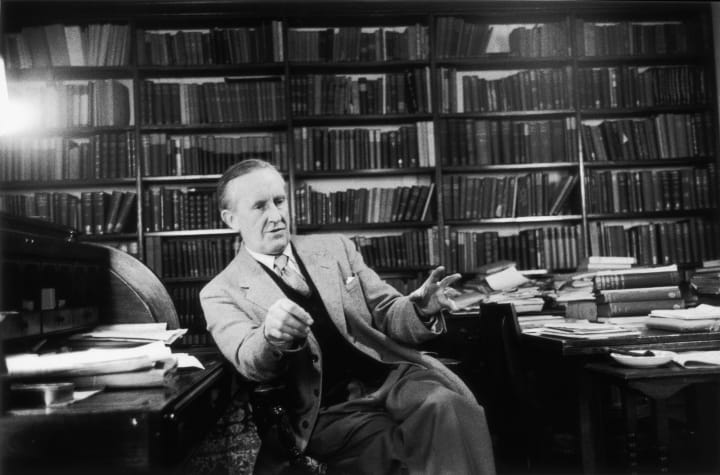 Favorite Book?
Even more difficult, let's just assume it's the same as my favorite movie.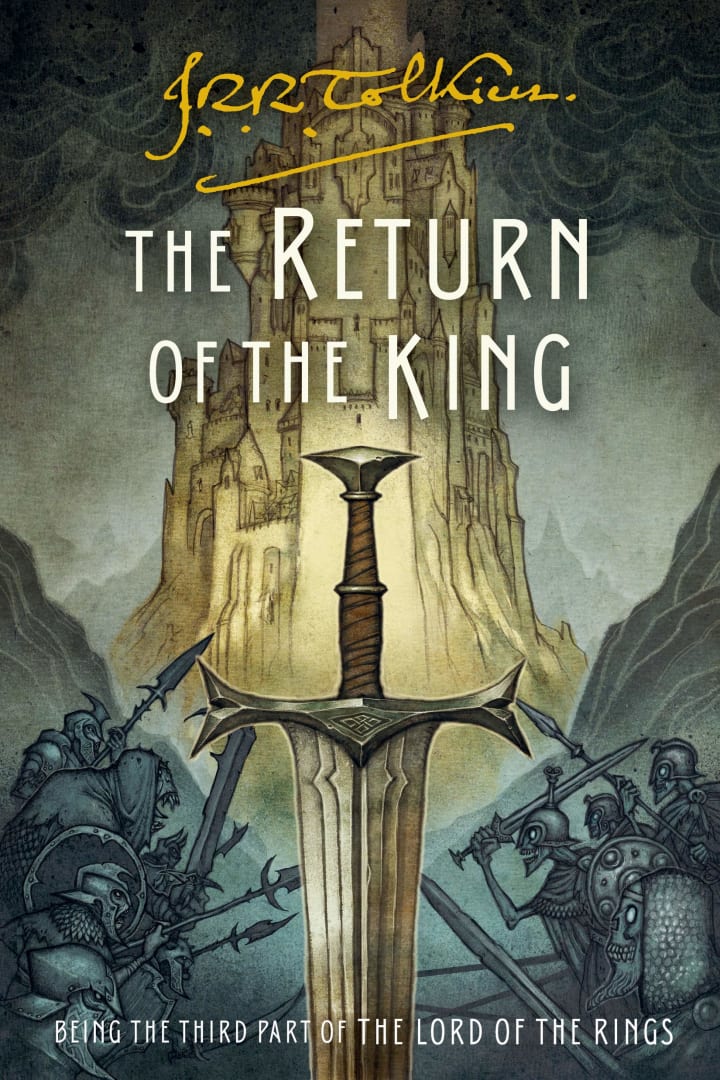 Cats or dogs?
Dogs. If you need reasons, see below:
Favorite travel destination?
Hawaii!
Day or Night?
I don't think my circadian rhythm knows anymore.
What are you currently binge watching?
The Legend of Korra - anyone see the resemblance between Nala and Naga? ;)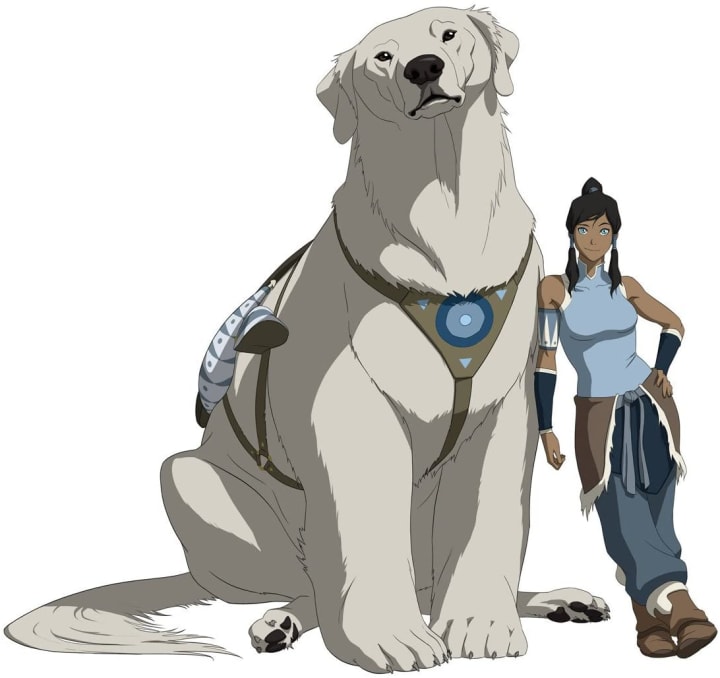 What are you currently reading?
The Poppy War series by R.F. Kuang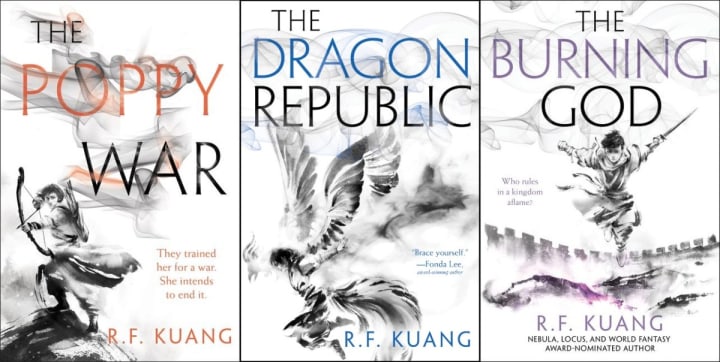 If you could speak a new language, what would it be and why?
An elvish language I create... because I aspire to Tolkien's level of worldbuilding!
Favorite story you read on Vocal by another Creator?
Closing
Thanks for chatting with us, Lilia! You're certainly building a world here on Vocal. What were once inexplicable images in your head have transformed into fantasy worlds and reality-bending plots. Keep it up; and, if you need some encouragement, follow these steps:
Save changes
Submit For Review
We've yet to read a piece of yours that doesn't completely intrigue us. Follow the images you see, chase them down if you have to—let them inspire the worlds you create. We can't get enough! We'll be keeping an eye out for your illustrated children's book, novel, or screenplay. Maybe all of the above? Great, thanks!
If you're as big a fan of Lilia's work as we are, be sure to frequent her author page here on Vocal as well as her Instagram and Etsy store.
Thanks again, Lilia!
spotlight
About the author
Vocal Spotlight aims to highlight standout creators who are changing the world one story at a time. We're getting to know the storytellers who inspire us the most, and we can't wait for you to meet them.
Reader insights
Be the first to share your insights about this piece.
Add your insights