Creator Spotlight: Jerome Shaw
"The message I want to get across to followers is that each one of us has this power; the power of inspiration."—Jerome Shaw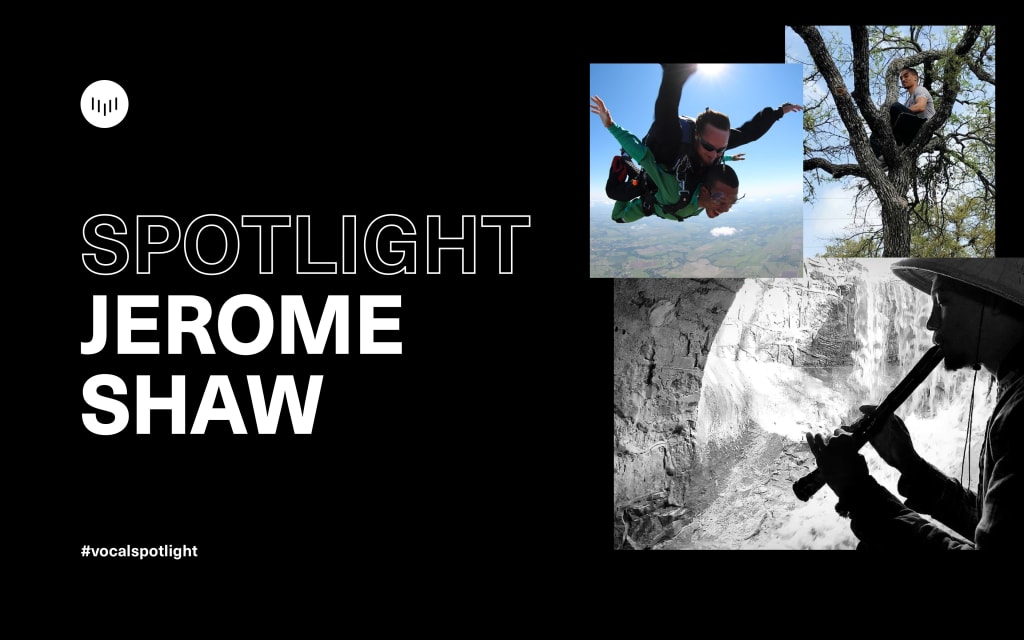 Jerome has been a creator on Vocal since the beginning of this year, and from story one, he's been on a mission to inspire others with his words. As a podcaster and a writer, he's opened up about everything from being more productive to pushing through tough times, really letting his audience in on his life. With this, he hopes to motivate others to share their thoughts and feelings and lose that fear of being vocal and vulnerable. We're always looking forward to another one of his stories, especially when we need that extra boost of positivity. We spoke with Jerome to get to know him better and here's what he had to say.
On what got him started:

I used to write poetry in middle school. I can remember a teacher pointing me out in class as being exceptionally creative. After that, English became my favorite subject. The bug bit me for a while until college. I only started writing again in the last year. Somehow I must have reawakened an inner desire. Before this I was working odd jobs. I've been a zipline tour guide, karaoke DJ, maze room operator, poker dealer, American Ninja Warrior Kids Instructor (the list goes on and on).
On who inspires him:

I look up to my parents because they have always believed in me. I was born in Stuttgart, Germany. Raised in Columbia, South Carolina. Both of my parents are retired military so I moved around a lot. Anything that I pursued, they have supported me. Any path that I have taken, they've been behind me. I understand that not everyone has parents like this. I feel I am blessed in this regard and continue to find new ways to make them proud. Both of them are hard workers and have given everything to see that I had a bright future. I cannot thank them enough for all that they have done in my life.
I was inspired by a coworker, who had his own podcast, while working as a real estate telemarketer. He told me about a podcasting platform that was super easy to use. I signed up and published an episode the very same day. Both of us have a history with procrastination so we continue to push each other. The Open Palm is all about inspiring messages, motivating themes, and thought-provoking ideas. I find it's better to greet the world with an open palm than a closed fist.
I have always had a fascination with the amazing things people can do. I wanted to be one of those people who could impact others in the same way. When I was very young, I would watch cartoons and imagine that I was a superhero. As I got older and stopped playing with toys, I still held the belief that I could have superpowers. Today I use my superpower as a force for good. The power of INSPIRATION. The message I want to get across to followers is that each one of us has this power. Some of us have neglected or forgotten it's there, but we can all impact the life of another. Even if it is with only a smile.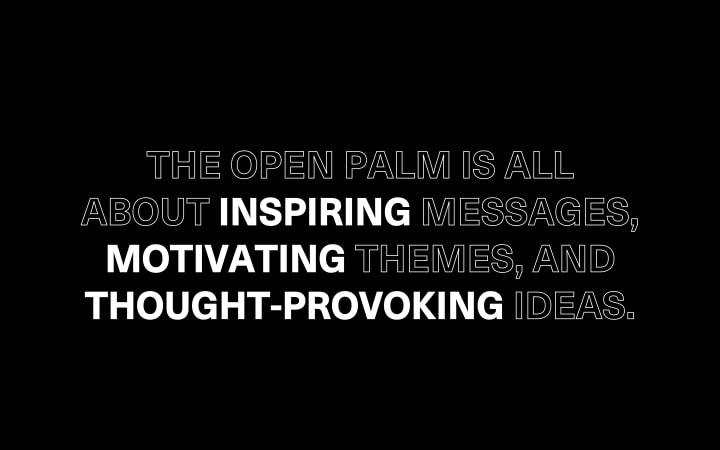 On overcoming challenges:

One of the challenges I've faced has been gaining traction. I knew that it would not be easy, but I also knew that I was tired of having an unfulfilled life. Working paycheck to paycheck has not afforded me with the satisfaction of making a difference. At a certain point I said enough was enough. I told myself that I would die or be homeless for my dreams. This mentality may be intimidating for some and that is completely understandable. The irony is that everything changed when I made the conscious decision to risk it all. In podcasting my challenge was consistency. I solved that challenge by getting an accountability partner.
Now my greatest challenge is getting more listeners. With writing my challenge was getting started. I'm sure you know as well as I do the pressure of staring at a blank page. Now my pressure with writing is staying on top of myself to keep going. I tell myself that, if my WHY is strong enough, I can accomplish any HOW.
This July marked one whole year of podcasting for me. Even though I am fresh I have learned a ton. My advice for fellow podcasters is to just keep going. Allow your passion to become your purpose and it can lead to a profession. Don't allow the statistics to deter you from your dream. Realize that you have something no one else has: Originality. As far as production, learn ways to do more with less. Technology has helped me tremendously with this. Understand that there is always an easier way to do something. ALWAYS. This will save you time, money, and energy.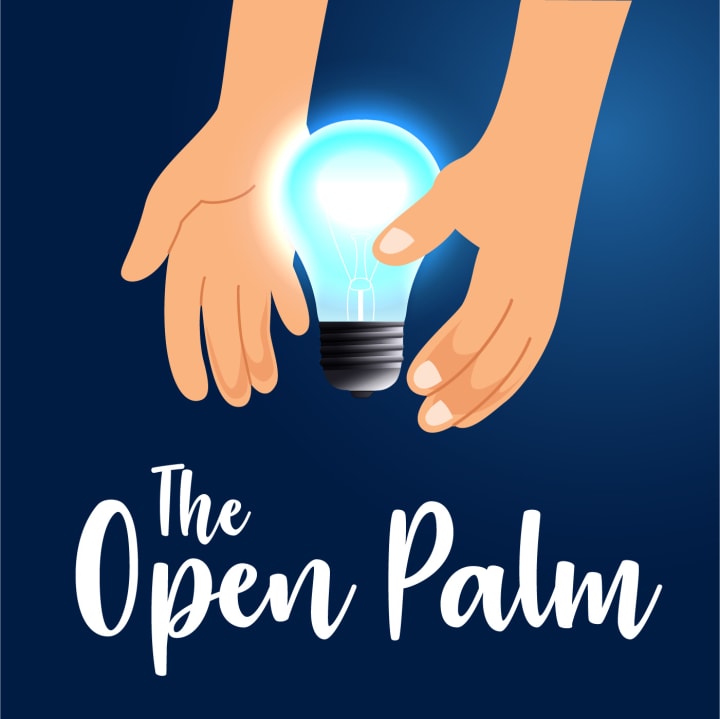 Promotion can be as easy or hard as you make it. Ask yourself this question: "What have I not been willing to do?" Often times the answer has been staring you right in the face. When it hits you, you will have a choice to make. When it comes to profit, I am still figuring this out myself. I love that you folks at Vocal are so accommodating. I find with podcasting, in the beginning, it pays to do some sort of freelance work. Find some ways to give more value and integrate them. If you treat it like a hobby, it will pay you like a hobby. If you treat it like a business, your breakthrough could be right around the corner.
On the future of creativity: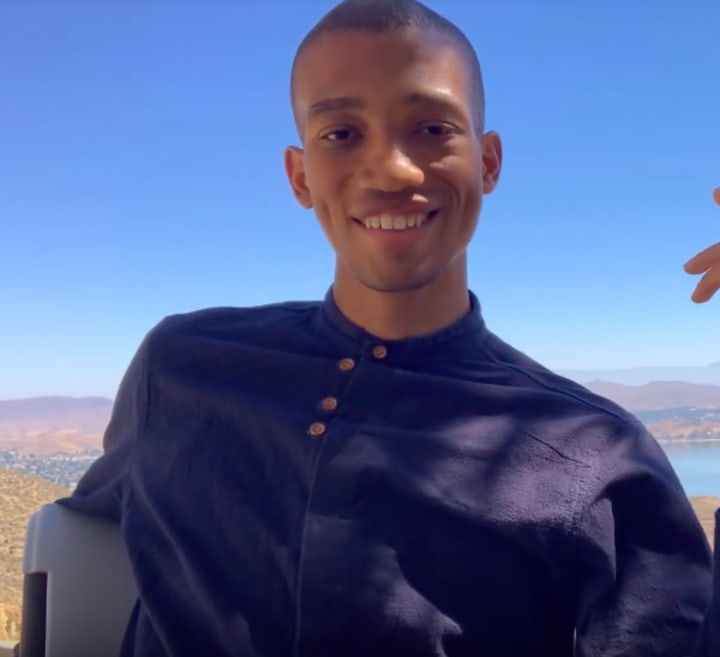 I see it as my mission to allow the inner child in me to impact the youth of this generation and the next. I love the quote that "Only the most mature of us are able to be childlike." I see myself working in the future as a paid Voice Actor in prominent roles. Impacting the youth on a grander scale using my voice (my other superpower).
My advice to those looking to start a podcast or blog would be to take their own creative path. That will be the MOST creative and authentic. Don't forget where you came from but never lose sight of where you are going. Also, to realize that time is your greatest asset. If you are blogging for money, in my opinion, you are blogging backwards. The only way to stick with it for the long haul is if you actually enjoy it. Don't be afraid to ask more questions, but don't be afraid to trust yourself. As long as people continue to read, writing blogs is not going out of style. Don't trick yourself into believing that there's not enough space for you.
On storytelling:
I love being able to tell a story in a way that deeply penetrates a person. I'm still in the process of finding out how to produce more polished and powerful stories. I know if I touch even one person I have done my job. I treat the page the same way I treat the stage. To me it is, and always will be, a performance!
A special one that comes to mind is an early story titled "Beyond Virtual Victory". Even though it wasn't perfect, I can remember getting very emotional writing it because I was admitting some deep stuff. Being vulnerable in this way is what helped me evolve. It has a place in my heart and was therapy for me as much as it was for the reader. I know what it's like to feel trapped. I put that feeling into that story.
First thing that comes to mind:

What is one thing you couldn't live without? The sun.
Cats or dogs? Dogs.
Go-to late night snack? Tomato bisque.
All time favorite movie? The Matrix.
What are you currently binge watching? The present moment.
If you could go anywhere for vacation, where would you go? Italy.
If you could speak a new language, what would it be and why? French, it sounds so wonderful to me.
Favorite local bar, coffee shop, or restaurant? Java Hut.
Best thing to do in your city on a rainy day? Meditate.
Favorite story you read on Vocal? "Free Your Mind and See What Happens" by Ann King
You can check out Jerome's latest story below, and make sure you keep up with him on Instagram!
spotlight
Vocal Spotlight aims to highlight standout creators who are changing the world one story at a time. We're getting to know the storytellers who inspire us the most, and we can't wait for you to meet them.
Receive stories by Vocal Spotlight in

your feed