Creator Spotlight: Bianca Best
"I'd like to look back on my life and know that my words encouraged people to step into their best selves and that their lives were all the more fulfilling because of it." - Bianca Best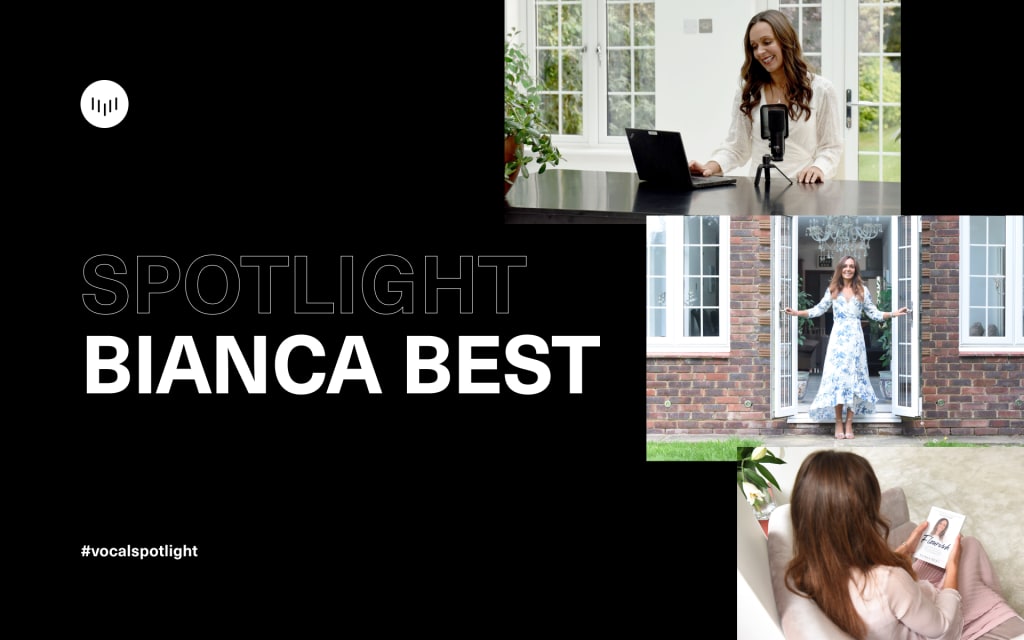 Bianca Best is an immensely driven, buoyant, and accomplished author, entrepreneur, and mother of four from the UK. While some adults tend to shy away from self-improvement and fulfillment as their primary responsibilities take shape, Bianca practices and preaches what it takes to rise above complacency and demand achievement in the modern world.
Her book Flourish is a #1 Amazon Bestseller and teaches readers how to "redefine success and create more time, energy, impact, and happiness". Serving as yet another resource for go-getters, Bianca also shares positivity and productivity tips via her YouTube channel: BbTV and her Instagram.
By means of her undying conviction alone, reading Bianca's work will dissolve the barriers you've placed between your current and ideal self. We're honored to champion a creator as diligent as Bianca and feature her in this #VocalSpotlight. Enjoy!
On Her Background and Upbringing:
Mother was a glamorous singer, father a charismatic successful entrepreneur (until bankruptcy in mid 40s). Blend of creative and commercial. I was encouraged and allowed to be independent from the off.
Always had big dreams and would reach for the stars, grab hold of them, then spot higher/further/beyond and reach for those. Have never accepted no as an answer as if I really believe something is possible I will find a solution. Life genuinely excites me with its pure potentiality.
On Writing:
I've written for pleasure my entire life. I won a creative writing prize when I was only 13 which spurred me on. I was and still am an avid reader and would devour literature until the early hours even as a child. I always knew my destiny lay in words!
At 18 whilst working in publishing as an editorial assistant during my gap year, I set up a business freelance copywriting and doubled my income working for major global brands writing advertorials. These brands had no idea I was an 18 year old girl just out of college as all liaison was remote. My portfolio grew rapidly and I then joined the advertising industry as a copywriter.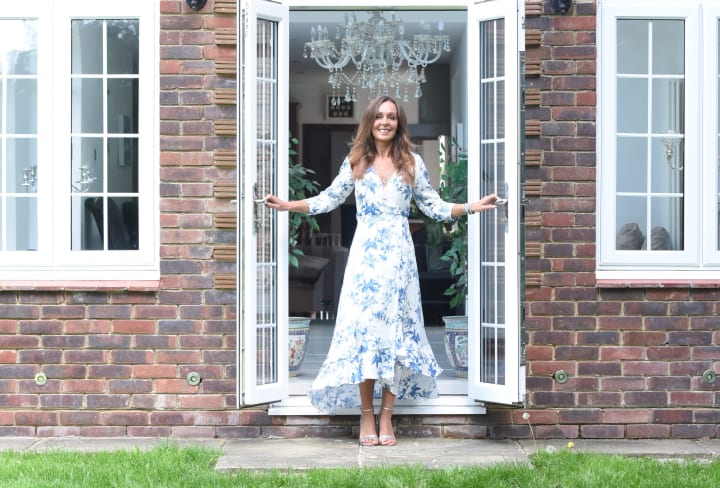 On Her Entrepreneurial Endeavors:
I describe myself as an 'accidental entrepreneur'. My first tech business was born in 2004 as I created an online platform connecting retailers with consumers and manufacturers enabling truly personalised gift giving for the first time. It was an incredible decade of experimentation and fun (not to mention having 4 kids along the way too!).
Right now I run 3 businesses - a digital transformation consultancy for the world's largest media agency within the WPP group, a location business hiring out my home and grounds for events and filming, and my absolute passion, my coaching business where I guide talented, impassioned individuals to flourish, whether early talent seeking their first role, bankrupt entrepreneurs or ambitious women and men, I help stimulate the decision making to change destiny for the better.
I'm also writing my third book, The Divorce Decision - empowering women to step into integrity with grace as they make the biggest decision of their life.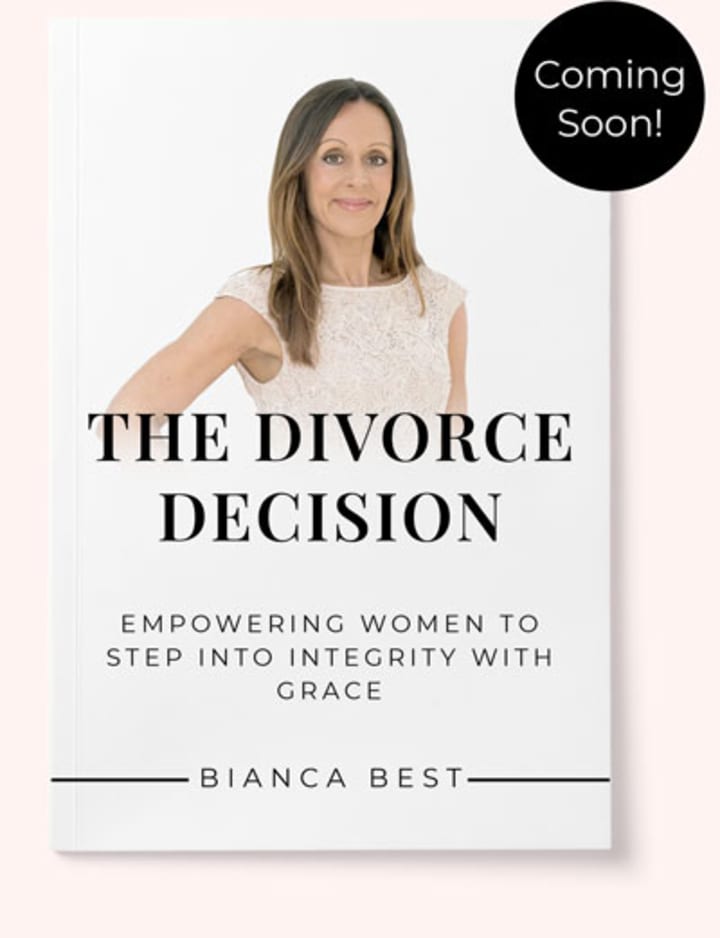 On Her Short and Long Term Goals as a Writer and Entrepreneur:
Right now, I have a very personal goal driving me onwards. I divorced last year (amicably and compassionately) and I have one year left to secure the funds to buy my husband out and keep me and my four children in our forever home. So, I am working around the clock to uplevel my income stratospherically to make this dream a reality. The kids want it and that is the biggest motivator ever. I firmly believe in life you must NEVER compromise your values and important to me is never 'selling out'. So, yep I'm chasing bigger income, but that means doing even more of what I love at an accelerated pace. More clients, more writing, more impact.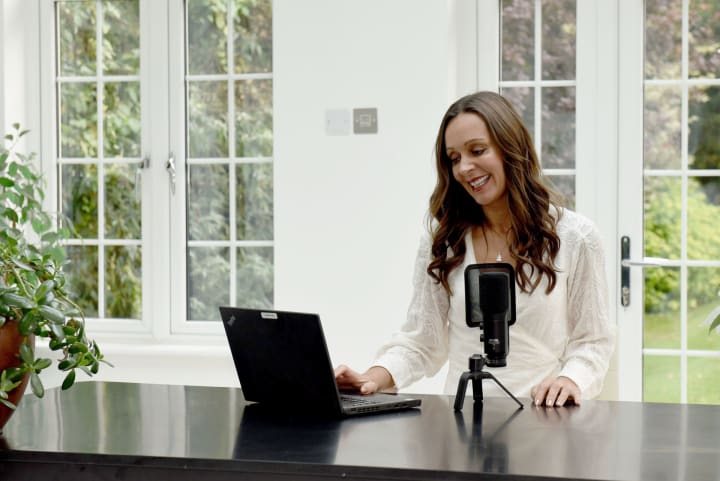 The opportunity to inspire others genuinely is a gift. If I can impart what works for me to keep me zinging through each day and navigating life's endlessly undulating highs and lows then bring it on!
Long term I'd like to look back on my life and know that my words encouraged people to step into their best selves and that their lives were all the more fulfilling because of it.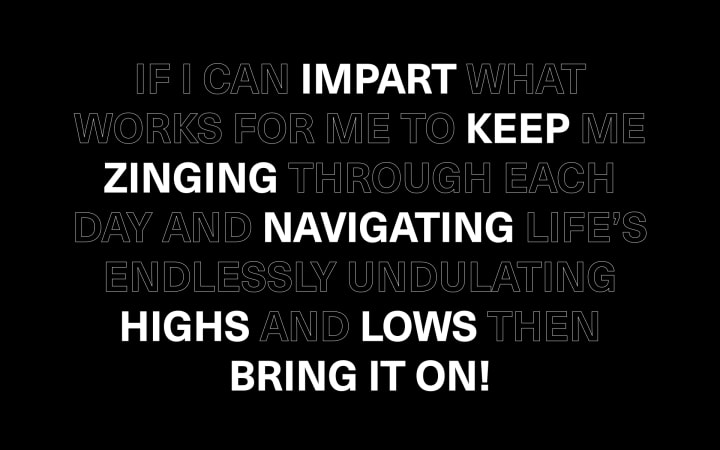 On Authoring Her Book "Flourish":
We can learn so much from the questions others repeatedly ask us to answer. For many years women would say to me 'How do you do it? How do you run businesses, have 4 children, still have time to exercise and socialise and relax and smile the whole time?' And so, I wrote the book sharing exactly what I do.
I'm very honest in the book too as it has not been easy. I certainly haven't glided into a life of graceful productivity. I've suffered chronic stress and burnout myself along the way, but am empowered now by the wisdom that ensures it will never happen again.
The rush of joy I experience when a stranger messages me to say I've changed her life in a certain way is categorically the most rewarding aspect of being a best-selling author. It's a total gift!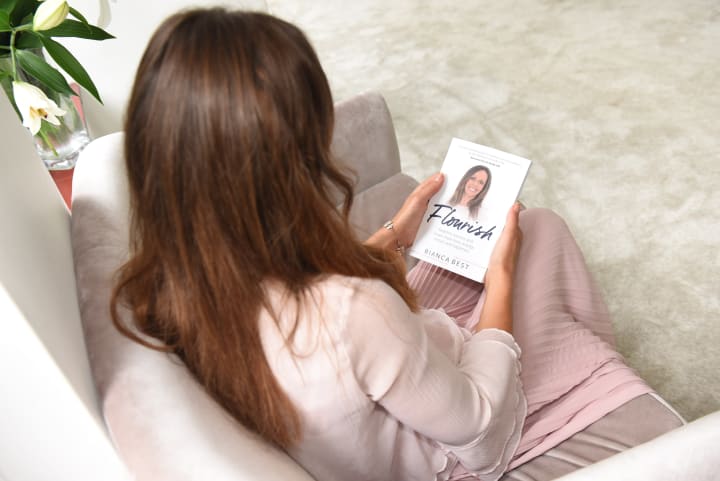 On Who Would Benefit Most from Reading "Flourish":
It's so easy to be reactive and swept downstream by life's coursing currents. Flourish teaches people how to redefine success on their terms and create more time, energy, impact and happiness. As Karren Brady CBE described it 'Flourish is a transformational guide for ambitious women buffeted by the whirlwind of modern life'.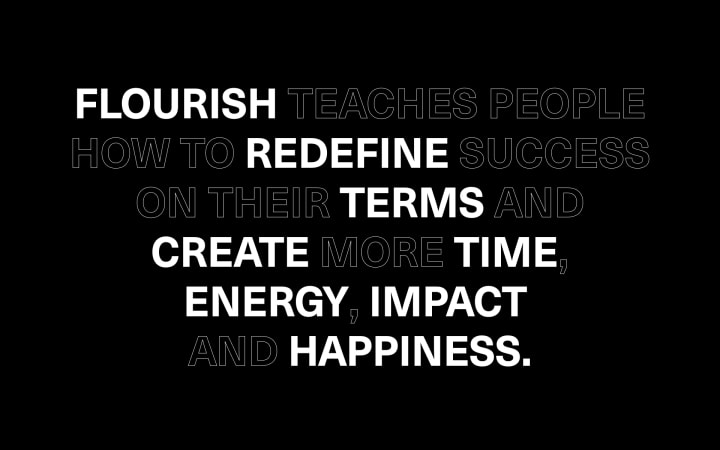 It provides a simple 6 step plan to avoid burnout, maintain balance and live life as your most productive, fulfilled and happiest self. I bring the book to life with an online programme of daily motivation and inspiration too.
The ideal reader is any woman experiencing the jiggle juggle of busy bustling life collapsing into bed at the end of the day wondering what it's all about and when she'll ever find the time to breathe and do the things she really cares about again.
The blurb from the back of the book…
Learn how to:-

Love life again, enjoying maximum impact without burnout

Feel naturally energised and invigorated

Create more time and joy with effective prioritisation and stress-busting

Build habits that honour your values and help you reach your potential

Step into your dream tomorrow by shedding everything holding you back today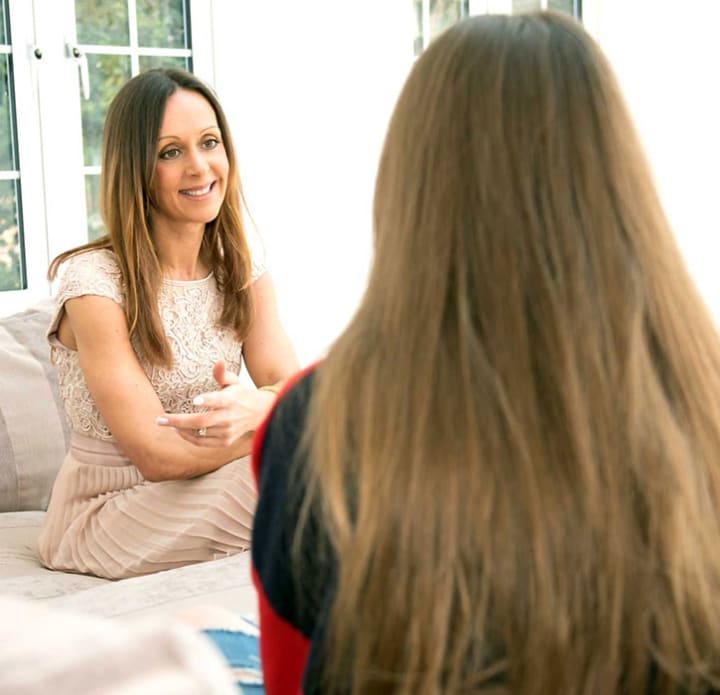 On Her Vocal Presence and What She Likes to Write About:
My writing is always heartfelt and reflective of my own battles and successes. So, my article recently around Cognitive Bounce is to draw attention to the mental ping pong remote workers are suffering. It is the unspoken crisis and one that needs addressing so I offer solutions.
Since publication I've been invited to go into organisations and teach business leaders my core principles to ensure a culture of healthy productivity ensues. It's incredible in fact how many doors have opened since the article. I'm working with Virgin, Amazon, WPP and more to bring Cognitive Bounce training into these amazing businesses.
On What Inspires Her to Create:
I'm inspired by real life challenges and how I overcome them. If I'm 'triggered' by something I do lots of inner work to understand it, overcome it and learn from it. I then write about this to inspire others to follow suit as inevitably my struggles are not just mine.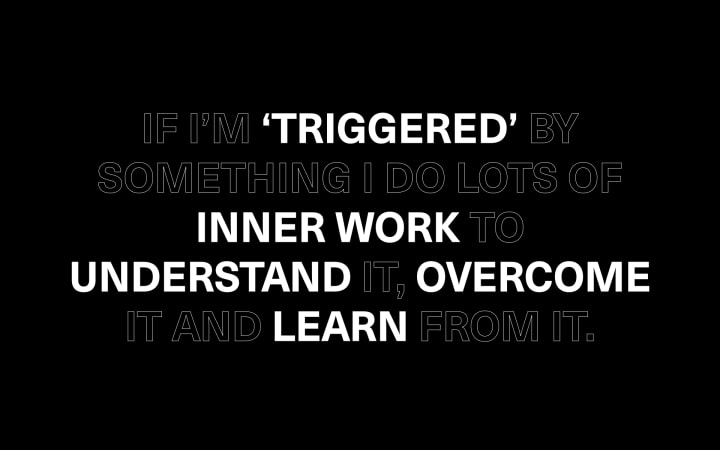 On Enriching Her Soul "One Day At A Time":
"Capture the moments that matter to you in ways that enrich your soul...

What is it that makes time stand still for you? When do you feel at your most lucid and in the moment, and able to capture every sensation?"

- Bianca Best
I journal. I write every blessed moment down. Even when I had newborn twins I didn't want to miss one second of the incredible joy I felt during that babymoon so despite sometimes as little as 40 mins sleep per night I would still find the time to write and describe how that pocket of time felt.
Now, a decade later, I can still pick up my journals and reminisce and be taken straight back to their warm soft necks, milky breath and divine clutching teeny tiny fingers. It was an exquisite time and I love being able to step back into the detail.
On Vocal and the Advantages of Long-form Content:
As a writer and speaker, I feel privileged by the abundant platforms available today to share my messages. Vocal is by far and away the most stimulating, multi-format, entertaining publishing environment I've discovered and it's an honour to be part of it.
Vocal fuses so many formats into one long-form piece of content that literally vibrates with variety which makes the message all the more powerful. It's a potent mix that's a crescendo of all the other posts relating to a theme in one page. I love it!
On What's Keeping Her Sane During These Crazy Times:
Creativity is a crucial part of each and every one of us. It is innate (despite the early school polarisation of either creative or academic which is shamefully wrong).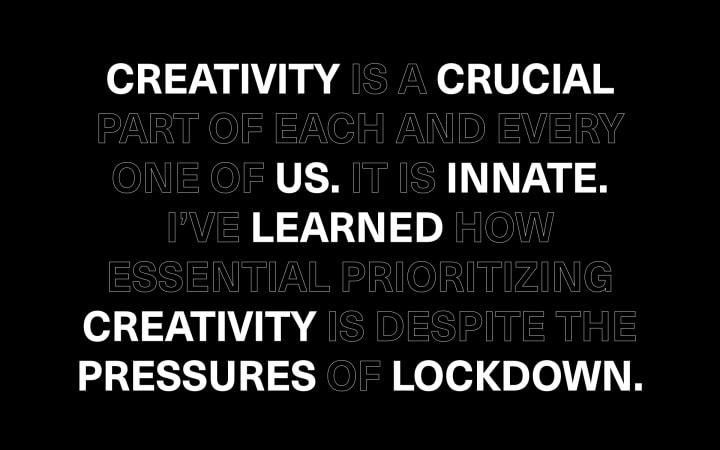 I've learned how essential prioritising creativity is despite the pressures of lockdown. It has been lonely. It has been hard to stay motivated, but in recognising the link between creativity and self-esteem, fulfilment, relaxation and more, it has emphasised why I need to ensure I save an hour every day to write.
Inner peace comes through my writing process and that is what helps me sleep serenely at night.
On Her Favorite Story She's Published on Vocal:
This was something I wrote as I emerged from the fog of my divorce pain and is a very honest, reflective piece which I hope inspires others to be gentler to themselves and indeed others.
Don't think about it—first thing that comes to mind:
What is one thing you couldn't live without?
My children
Favorite Musical Artist at the moment?
Favorite Album of All Time?
Favorite Movie of All Time?
Cats or dogs?
Dogs
Favorite travel destination?
Lombok
Day or Night?
Day
Favorite local restaurant?
Here at home when my kids cook for me and we all sit around the table together cosily, happily, connected and as one.
What's your go-to late night snack?
Kettle crisps!
What are you currently binge watching?
The Crown
What are you currently reading?
The Nightingale, Kristin Hannah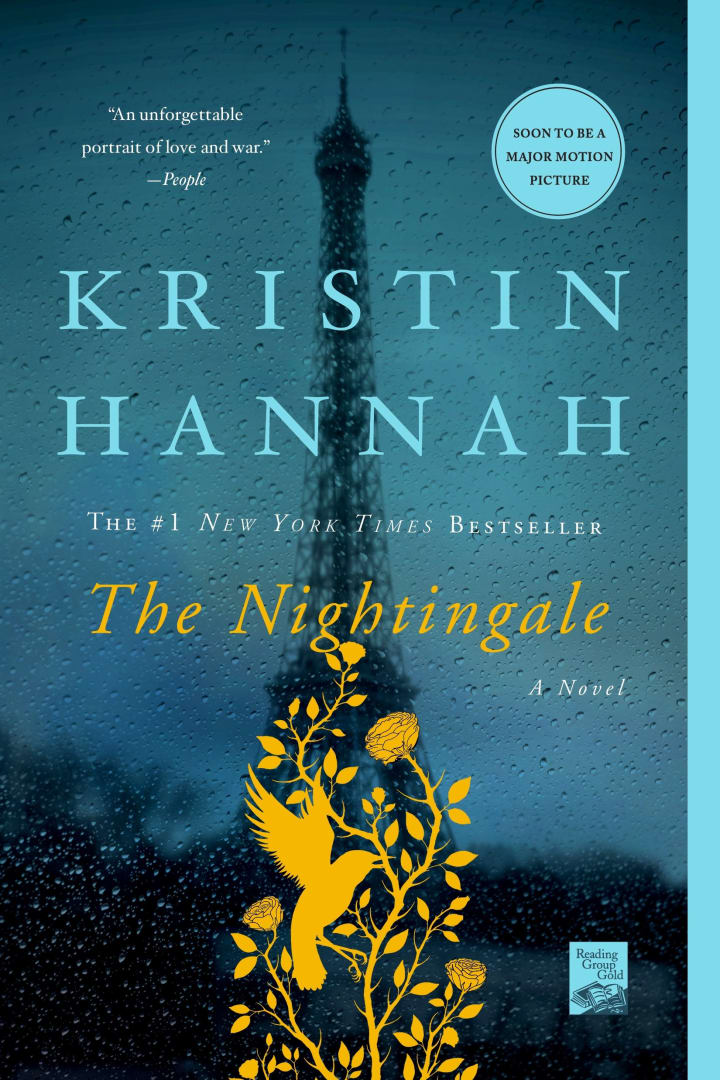 If you could speak a new language, what would it be and why?
French - almost fluent and nearly did my degree in French so would love one day to get back to it and perfect/refine it once and for all.
Favorite story you read on Vocal by another creator?
This poem is making me tingle today!
Thanks for taking the time to chat with us, Bianca! You clearly lead by example, which is something we can get behind 100%. Keep up the fantastic work—we'll be reading along and taking notes.
If you're as big of a Bianca Best fan as we are, be sure to keep up with her inspiring pieces here on Vocal as well as on BbTV and Instagram.
Thanks again, Bianca!
About the Creator
Vocal Spotlight aims to highlight standout creators who are changing the world one story at a time. We're getting to know the storytellers who inspire us the most, and we can't wait for you to meet them.
Reader insights
Be the first to share your insights about this piece.
Add your insights